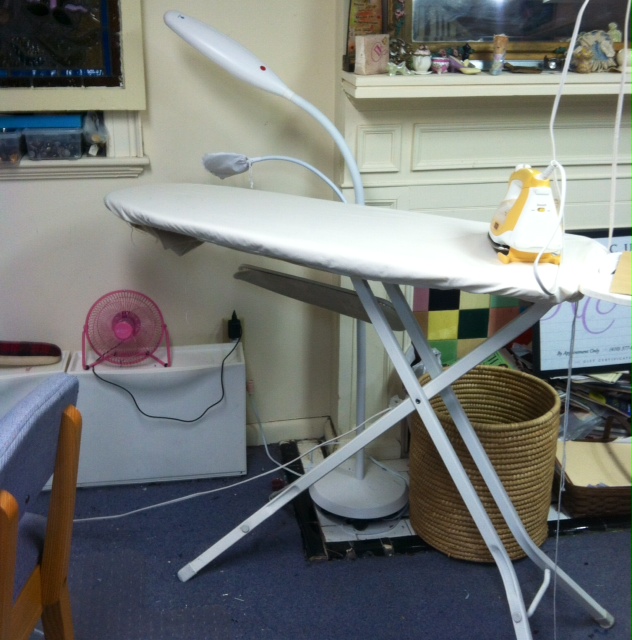 My daily rhythm as Creative Director of Fit for Art Patterns is taking a back seat this month.  Now, I am the Mother of the Bride, an all- consuming job when you are making all the dresses for the bridal party.  It is returning me to my custom dressmaker roots and the beautiful rhythm of wedding work.
For over 25 years I worked predominantly in bridal sewing and I loved it.  I was privileged to create wedding gowns, bridesmaids, flower girl and mothers' dresses for countless weddings.  You can see some of my dresses on my raecumbie.com portfolio page.  Here is a photo of Carrie in the wedding gown I made for her in the 1980's.  It sits on a shelf in my studio in this fun sewing picture frame.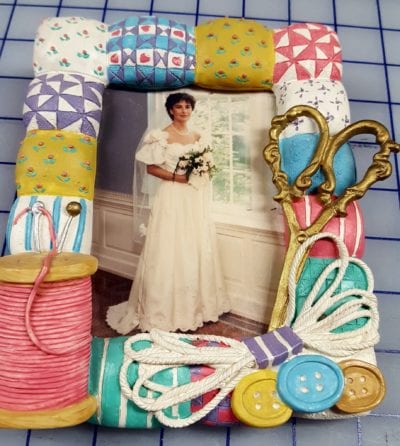 During each wedding season I had a half dozen gowns filling my studio.  The space had to be kept neat and clean so the white dresses would not pick up dust, lint or colored threads.  I would alternate weeks, cleaning then sewing and fitting white dresses one week then tackling the colorful sewing the following week after the white dresses were safely stored in their jumbo garment bags.  Many times it felt like I was moving through a forest of white trees.
Here is the truth.  Since Carrie and I began Fit for Art Patterns in earnest, I have not cleaned up for wedding gown work.  Messes are my specialty and while they yield some very interesting artful garments, I knew I had to change my ways for the next few weeks.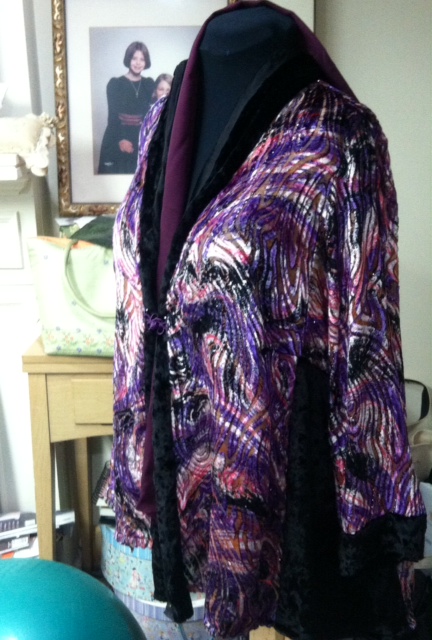 So, in November as Edye and I stitched up the Peacock Blue Bridesmaids dresses, my mother-of-the-bride outfit, and my friend Susie's Tabula Rasa Jacket for the wedding, I slowly tided up with the goal of making the wedding gown in December.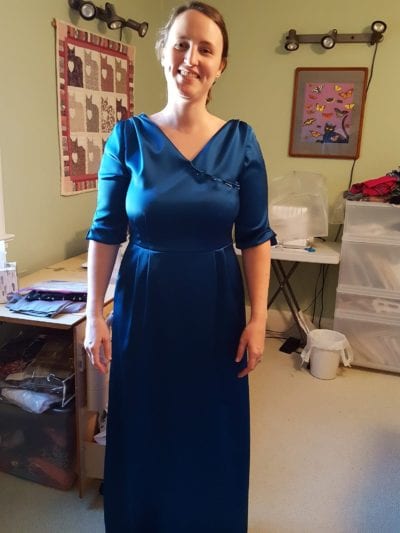 This past weekend I tackled the final cleaning project, the ironing corner and the ironing board cover.  Covering the ironing board is one of those tasks I often put off.  My habit has been to simply add a new cover on top of the old ones when needed.  In fact, the last cover came off in pieces a couple months ago and ever since, the previous cover has been pealing away a chunk at a time.  Out came the muslin and a new 2-layer cover was stretched into place.
It is now totally tidy.  The cutting table is clean and ready for the off-white silk satin and the silk organza underlining.  The mock up fittings are complete, the patterns are adjusted, the sewing machines and the ironing area are pristinely clean.  I am now looking forward to making a beautiful dress for a happy bride.  Keep an eye on Facebook and Instagram for occasional updates on my progress.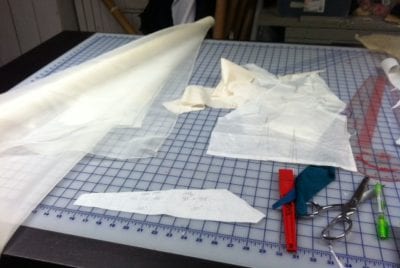 Have you ever sewn for a bride?  Did you find it exciting or stressful?  I am not sure those terms are mutually exclusive.  In fact, they can easily define any sewing project that takes us out of our comfort zone.  I hope your December sewing is satisfying and you are planning some sewing challenges for 2020.  If you challenge yourself during one of our 2020 retreats, we will be there to hold your hand while you work to accomplish your goals.  If you need some new patterns for your 2020 challenges, they are on sale all this week during our cyber sale.  It is a good time to stock up for a new year of fun sewing!
Happy Sewing, RAE