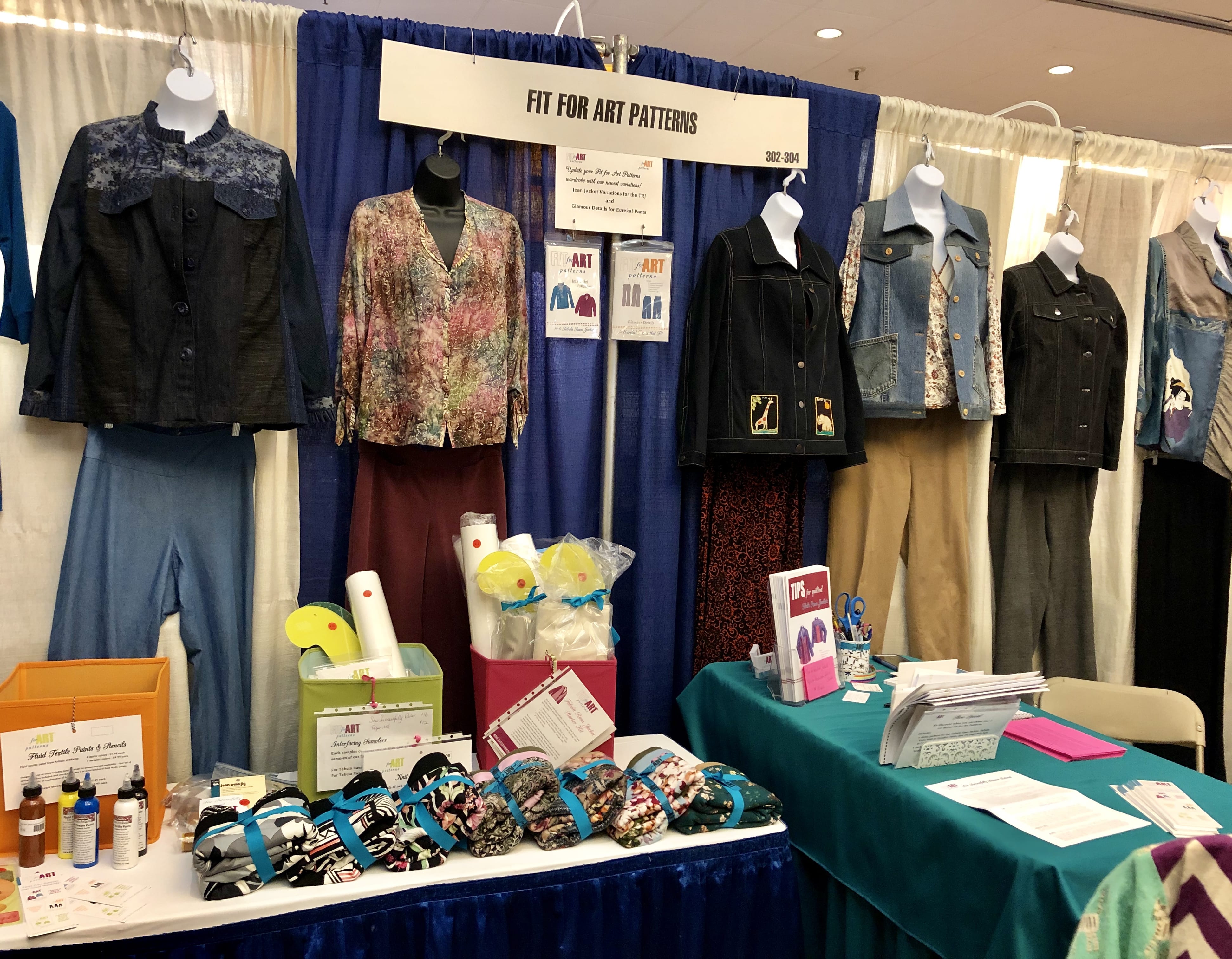 What a crazy week for Fit for Art!  We spent 4 fabulous days at the American Sewing Guild (ASG) Annual Meeting on Boston's North Shore.  We met new friends and greeted many of our sewing acquaintances in our booth and classes.
One highlight was Carrie's runway walk in the annual fashion show.  The theme was One if by Land, Two if by Sea;  the challenge was to create something that can be worn two different ways.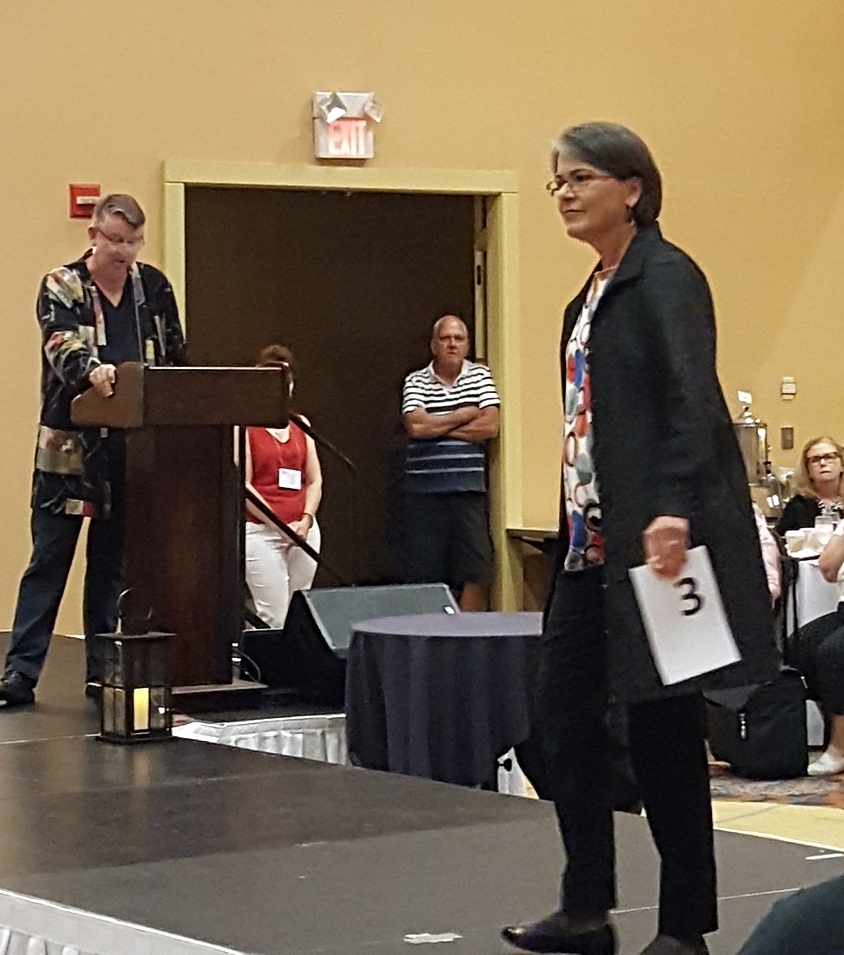 She looked so sassy in her versatile black denim shirt dress, styling it first as a duster over skinny Eureka! Pants and her colorful Tabula Rasa Knit tee with the boat neckline and curved hem from the Wide Neckline Variations.  Her second outfit was the dress made with her Tabula Rasa Jacket (TRJ) pattern and Shirt Variations extended to dress length.  It was styled with tights, flats and a coordinating obi sash, a free downloadable pattern.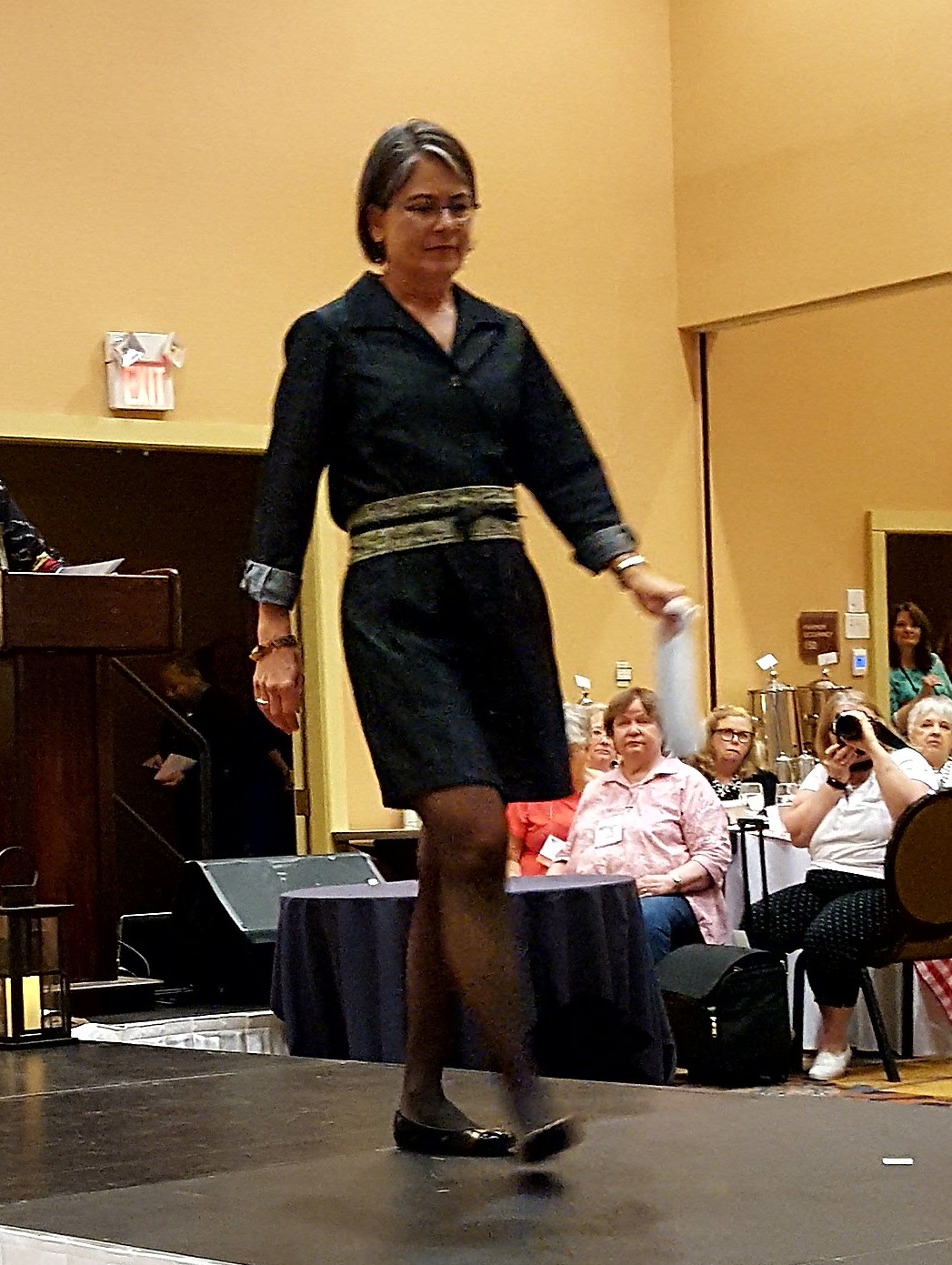 Our booth was crazy busy every time the Vendor Market was open for business.  Our display featured Jean Jackets, of course to promote the new new Jean Jacket Variations for the Tabula Rasa Jacket.  There were also several pairs of Eureka! Pants with Glamour Details, the pants variation we premiered in the spring.  We were also proud to hang the painted Tabula Rasa Knit dress with the Clever Crossing Variation neckline that is featured in the current issue of Threads Magazine.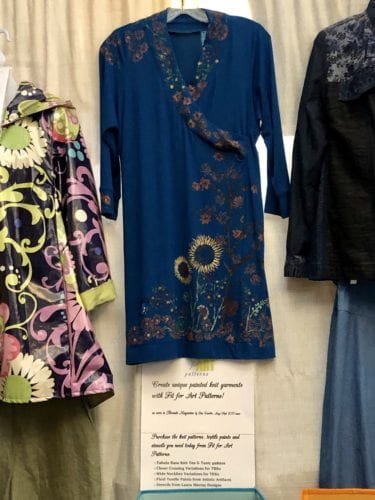 We scheduled non-stop pants fittings Saturday and Sunday after my Your Pants – Your Way class.  Susan, my willing model during the class, is going to look great in her Eureka! Pants and so will all the other gals who had a Eureka! Pants that Fit sizing in our pink fitting room.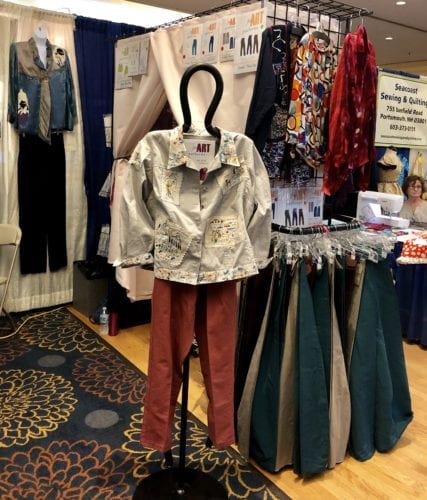 We will be offering the same fitting service at the Original Sewing & Quilt Expos in Cincinnati, Fredericksburg, and Novi this Fall.  Plus, we are pleased to announce that will be teaching a two-day "More the Days Before" class in Fredericksburg (registration is open!) and Novi to fit and fashion your personal Eureka! Pants that Fit pattern.
A special shout out to A Fabric Place in Baltimore who made wonderful pants fabric swatch packets for all of my ASG pants students.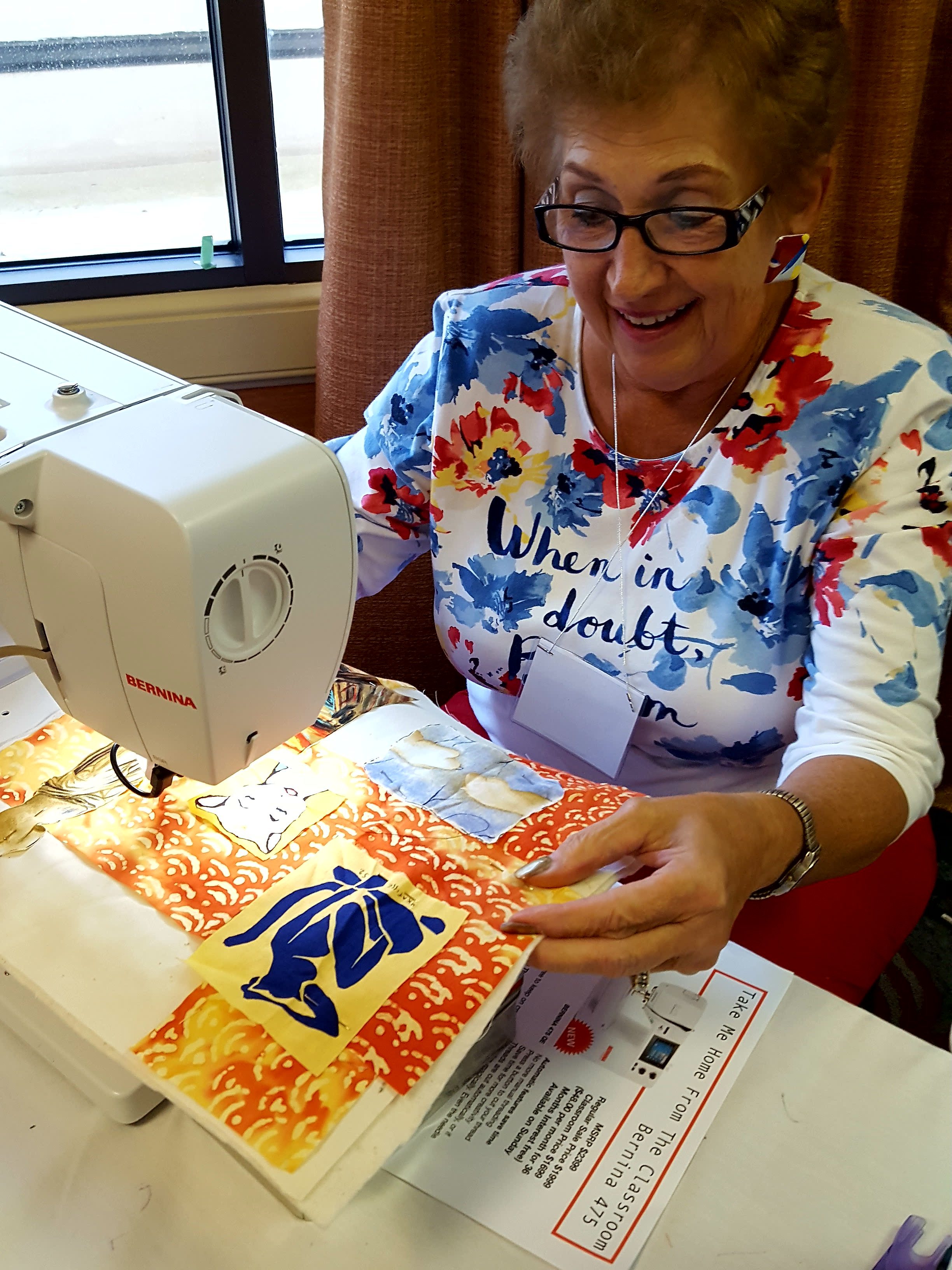 Our all-day class Surface Design Fun was, in fact, lots of fun.  Thanks to Ruthie at Nashua Sew and Vac and Bernina of America for supplying each student with a 530 model Sewing Machine and a BSR (Bernina Stitch Regulator)  for the raw edge collage exercise.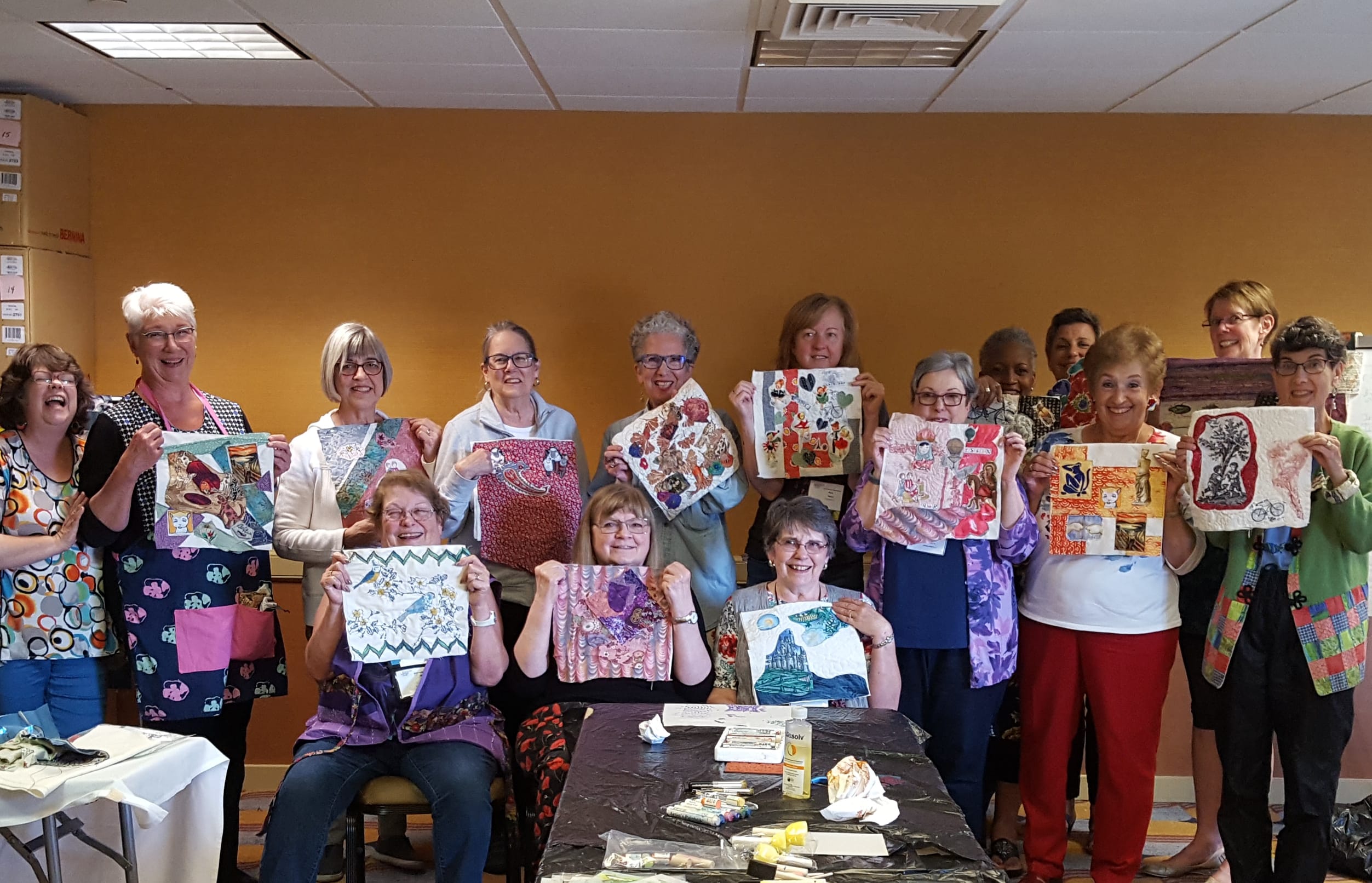 We also had fun with Boro stitching and lots of painting and stenciling in that cozy classroom.  (You can sign up to take Surface Design Fun at Stitchin' at the Beach in January; registration is open!)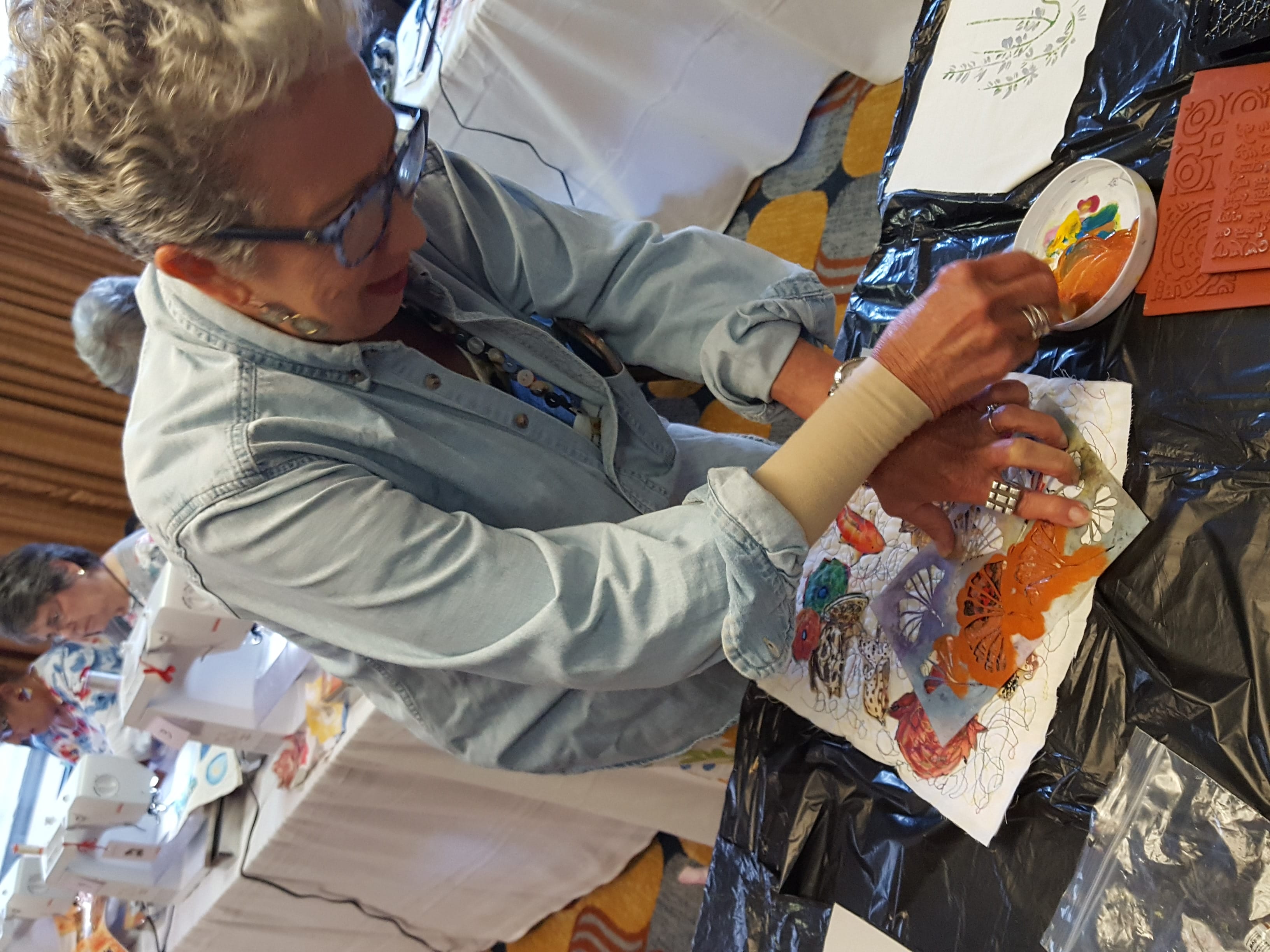 The painting fun continued in my Knit Embellishments class.  Hats off to my very inquisitive Sunday morning students in the Fashion Knit Knowledge class for a very lively conversation!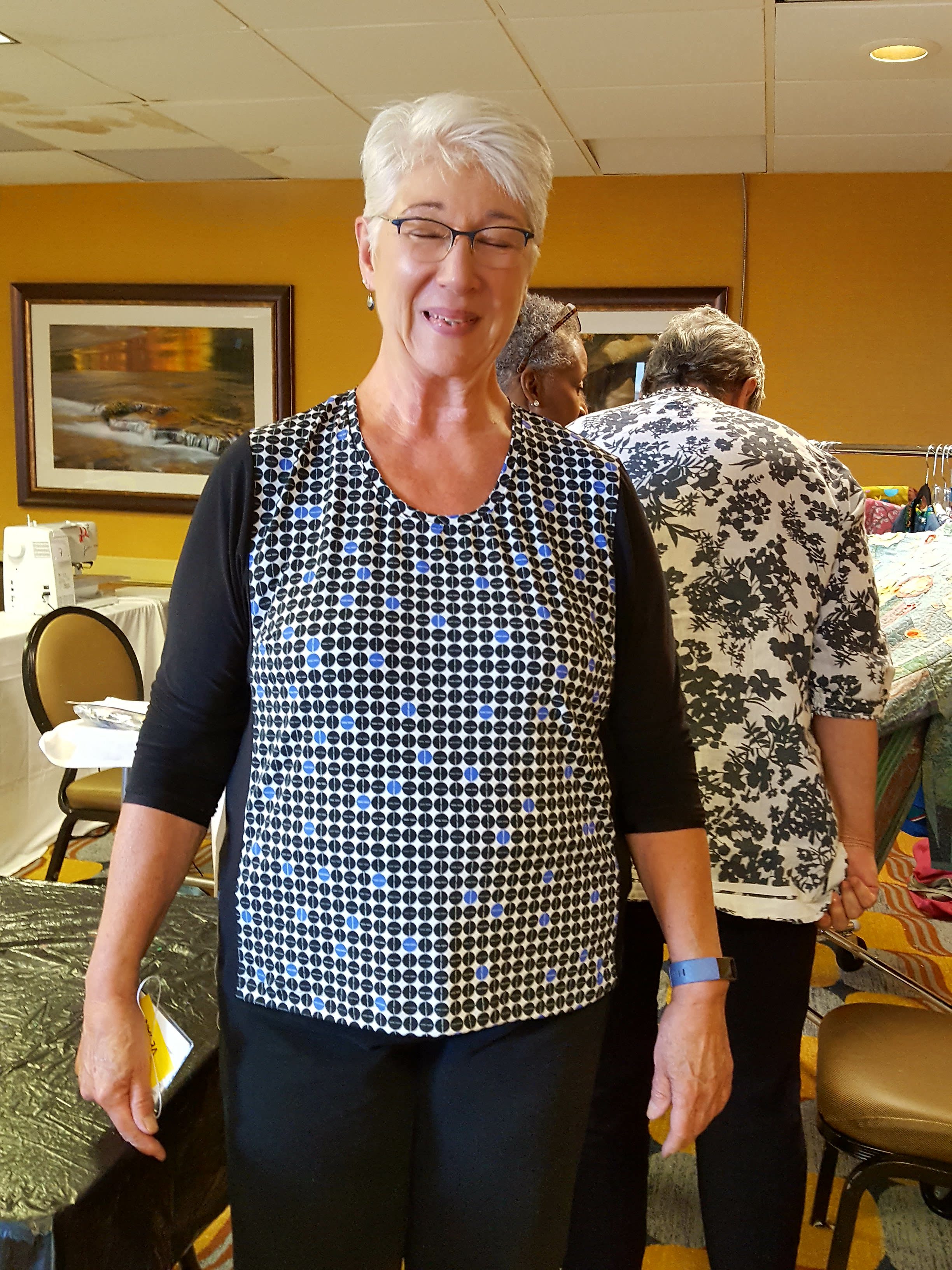 While packing for Boston, I sqeezed in time to make a neoprene coat as a sample for several of the classes.  This fall I will write more about this fun painted TRJ with the Rain or Shine Variations.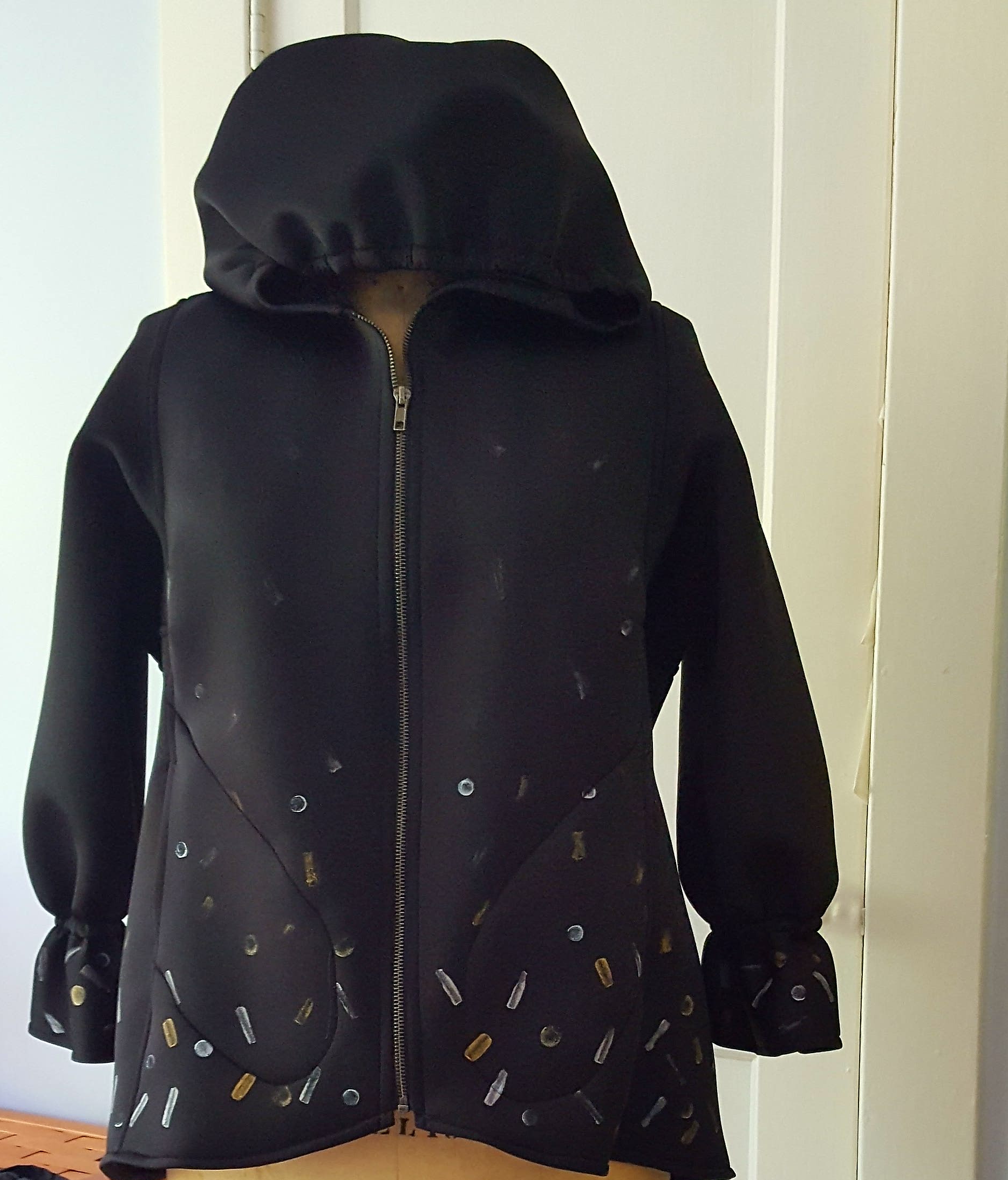 The Monday before we left, we filmed our video entry into the Win a New Van contest sponsored by Inc. Magazine and Mercedes Benz.  Make sure you watch it on Facebook or Instagram and give us a "Like" to show the contest organizers that we are worthy.  Our old but reliable van was certainly filled to the gills for this trip.
We look forward to a couple weeks at home to catch up and prepare for our Sew Successfully summer Retreat later this month.  There are still a few spots left.  Register now and let the summer fun continue!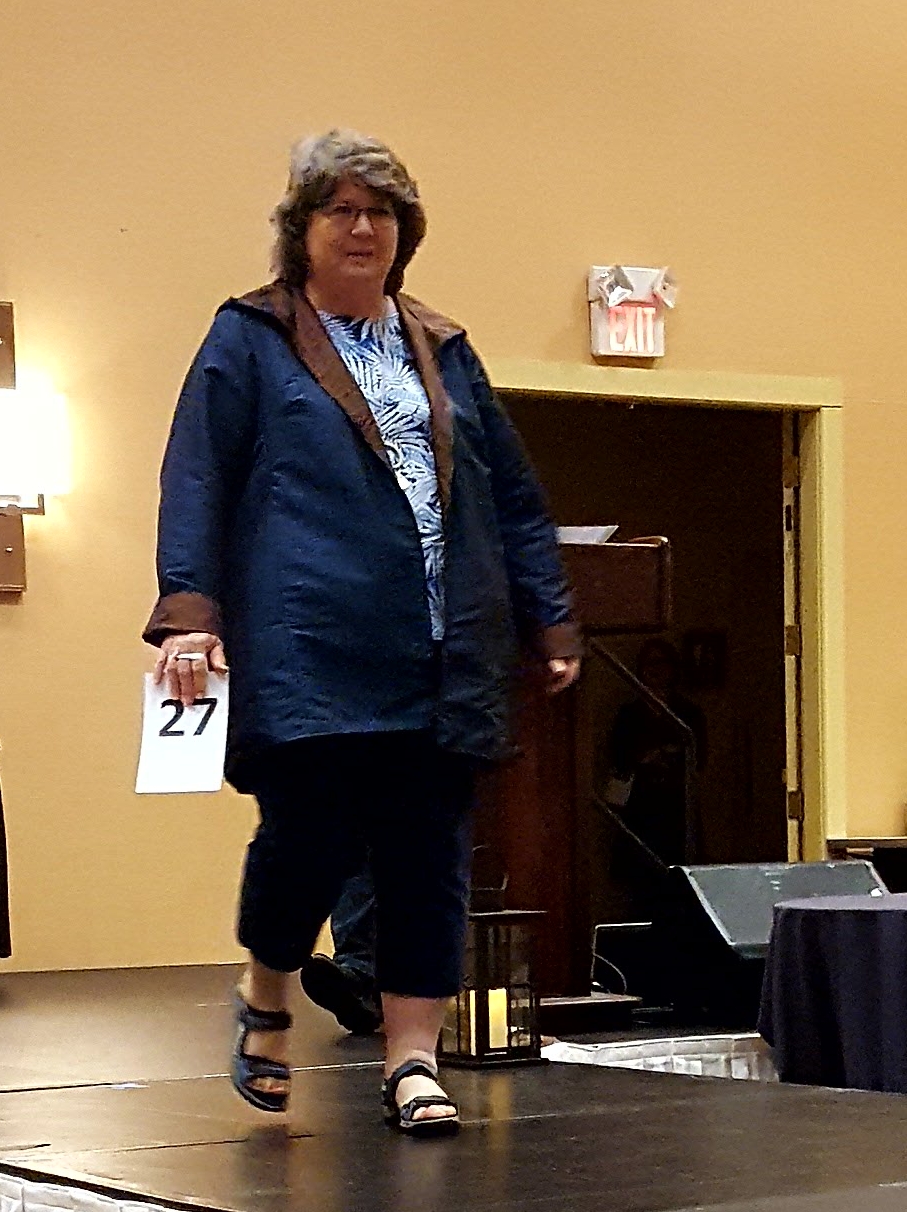 Happy Sewing, RAE