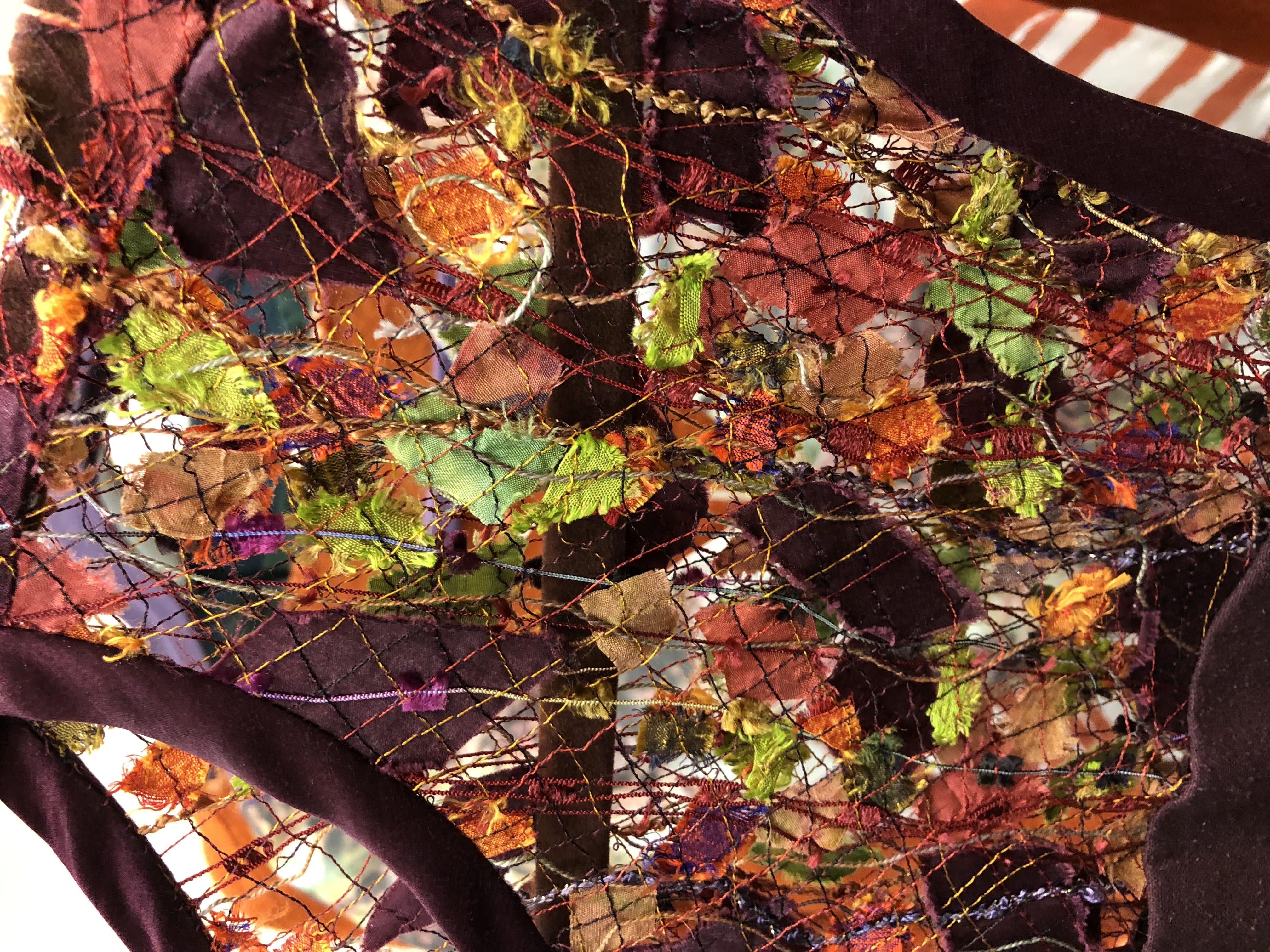 Welcome to Sew! Let's Get Dressed, a weekly blog that encourages you to sew successfully. 
This weekend I was reminded of the importance of play and discovery in our work.  Our local chapter of the Association of Sewing and Design Professionals hosted a guest teacher; Mary Ray is a long-time educator in the sewing and design field, author, and wearable artist.  On Friday night she presented an inspiring trunk show tracing several stages of her interest in garments from early very fine quilted jackets through her current focus on sustainability.  In recent years she has worked on recycling old garments into new and using fabric scraps in boro, machine sewn scrap lace, and hand sewn abstract art.  Here you can see Mary showing a few of her recent pieces and techniques.
At the Saturday workshop, we tried our hand at creating what she calls Scrap Lace.  You can read more about Mary's process in Threads Magazine issue 169, Oct./Nov. 2013 and in a Threads website insider extra.  Mary incorporates the scrap lace as an accent element in a garment, and is even trying it out as the whole garment.
I was delightfully surprised at how quick and easy the process is, and so satisfying!  I finished 3 test samples in the course of the day and was able to try some very different materials and stitching techniques to get a feel for the possibilities.  Here are the step-by-steps of one of my samples.
Arrange a selection of fabric scraps, leftover threads, yarn, ribbons or other fibers together between two layers of water soluble stabilizer.
Sew through all the layers with straight, zigzag, or decorative stitches in whatever density and direction you want to try.
Dunk the sewn piece into water to dissolve the stabilizer, roll it up in a towel to dry until damp.
Press flat and dry.
Here are the other two samples I created.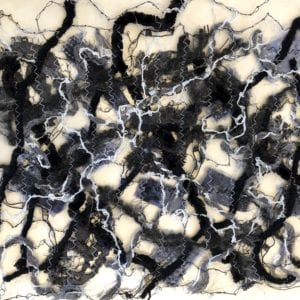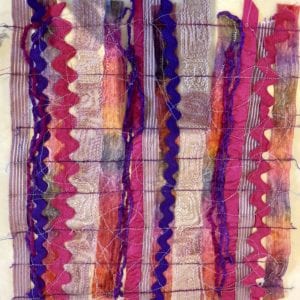 Everyone in the class shared their collection of scraps and fibers, which gave us lots to play with!  It was also fun and educational to see the very different styles and materials all the students created that day. I will certainly be looking for ways to incorporate this technique into Fit for Art samples this year!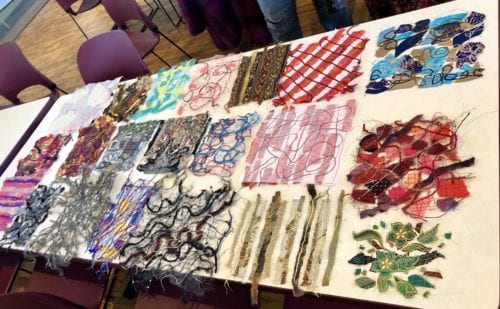 We all struggle to set aside the time and space for creative play, but I was reminded just how important and energizing it can be.  So I encourage you to try something new this spring!  There is so much information available, I'm sure you'll find something that excites your curiosity.  It could be a technique taught in a class or demonstrated at an event or something you've read about in a magazine or online.  If you live in our area, consider taking Rae's class Surface Design Fun on April 29th at Danner's Bernina Shoppe in Hanover PA.  If you live in the DC area, check out all the great fabric and craft materials and classes offered by Artistic Artifacts.
Happy Sewing and playing, Carrie
Do you follow us on social media?  Take a moment to check us out on Facebook and Instagram and follow the hashtags #fitforartpatterns and #sewsuccessfully.  We love to see what your are creating appear on social media too!