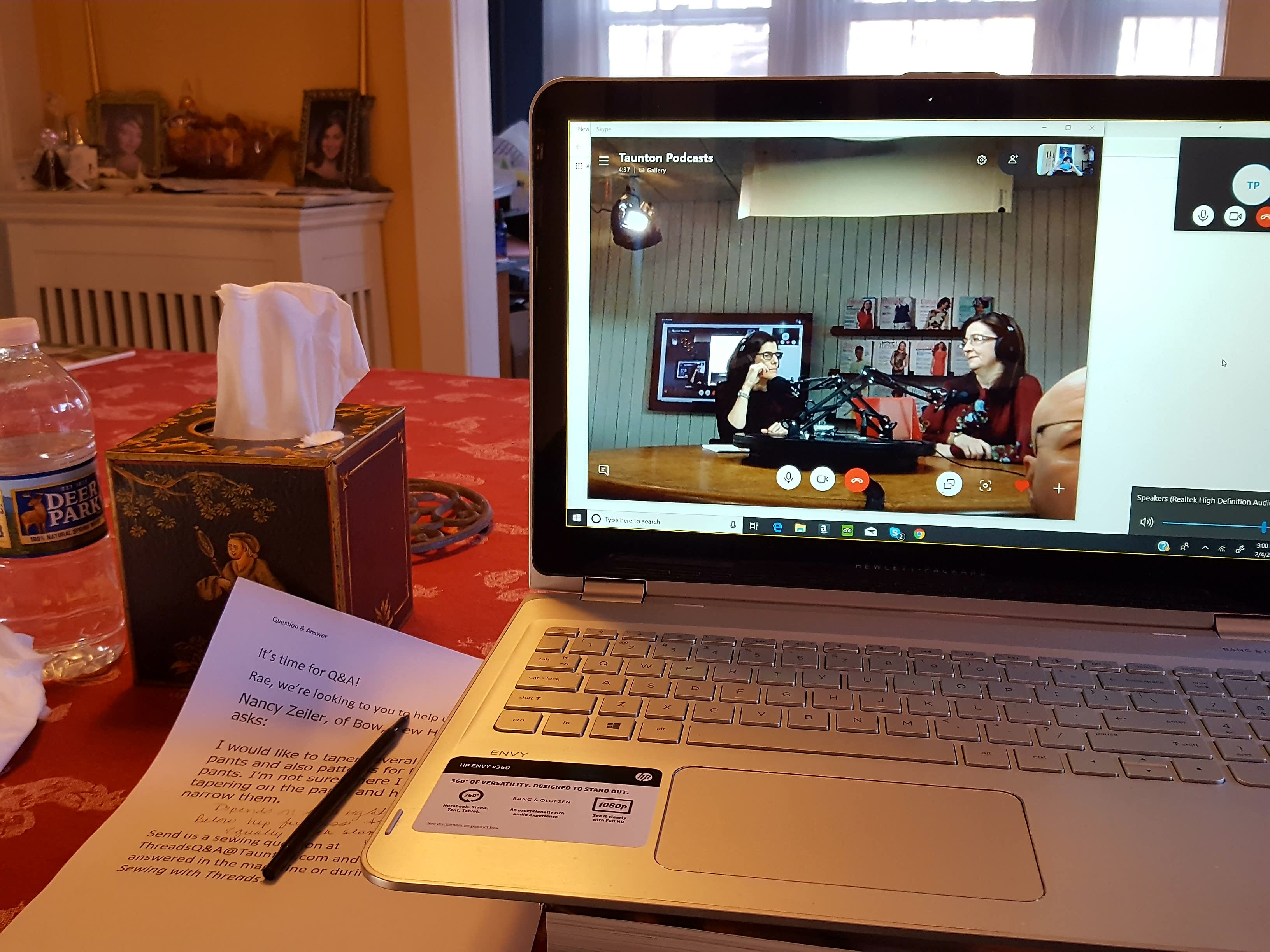 If there is anything better than sewing, it is talking about sewing!  So, it was my privilege a few weeks ago to speak with Threads Editors Carol Fresia and Sarah McFarland on the Sewing with Threads Podcast.  The podcast is now available for you to listen to at ThreadsMagazine.com where you can also choose to watch the video.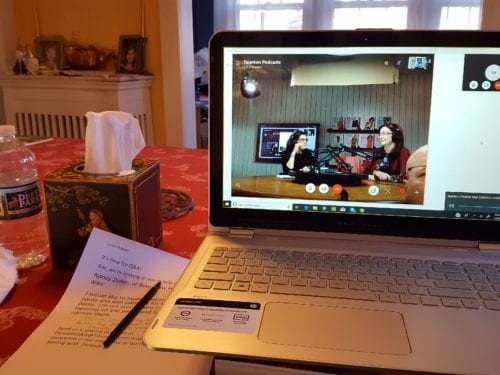 The magic of the internet allowed the podcast to be conducted in two locations.  The editors were at Threads in their studio and I was sitting in my dining room in front of a computer screen.  We talked on Skype so we could see and hear each other.
I tested the placement of my computer each morning for several days leading up to the podcast to find a location that had an attractive background and no glare from the windows.  Once I found my spot, I assessed the backdrop.  There is usually an artful stack of cookbooks on the sideboard that would be behind me, but that seemed inappropriate.  I replaced the cookbooks with a pile of books that seemed appropriate to the podcast and my sewing journey. These books kept me company while I answered the Threads editor's questions.
The History of Toulouse France, the closest city to our French Retreat location.
The Threads Sewing Guide which is full of great information, some of which was lifted from my articles.
Georgia O'Keeffe Living Modern, the exhibition catalog from the Brooklyn Museum's 2017 exhibit that included her clothing and jewelry. I still want to copy this coat.
A biography of Elizabeth Patterson Bonaparte, an 18th century fashion Icon from Baltimore MD who had a brief marriage to Napoleon's brother. I am lucky to have a copy signed by the author Alexandra Deutsch who writes lovingly about this boldly independent woman.
Pattern Behavior, The Seamy Side of Fashion, which has tongue and cheek captions applied to vintage pattern covers. It is a fun walk down pattern memory lane.
On the table next to me, out of the camera's eye, I surrounded myself with tissues, a water bottle, cough drops and my notes, of course.
Take a listen to the podcast and you will hear about my favorite fabric, my favorite sewing term, my first sewing teacher, and what I love most about sewing.   There is also lots of chatter about my personal sewing journey, my volunteer work with my professional association and, of course, Fit for Art Patterns. I won't give you the answers because I want you to listen to the podcast and enjoy our sewing banter.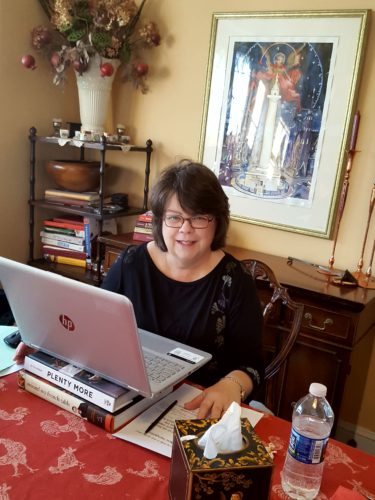 This weekend at the Atlanta Original Sewing and Quilt Expo we were talking all day every day in our booth and classrooms about successful garment sewing and embellishment.  We also bought some fun new fabrics and buttons to make new Fit for Art creations in 2019.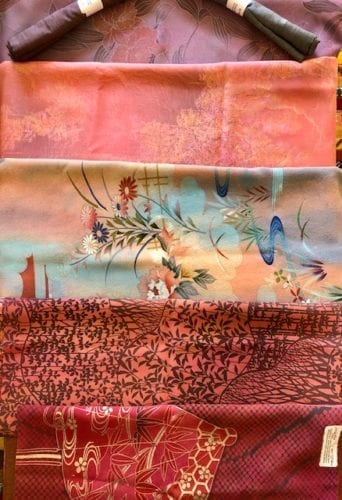 It is now time to stop talking and get sewing so we will have new stories to tell next year.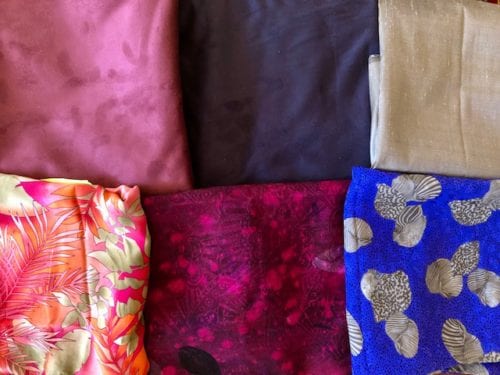 Who do you talk with about your sewing journey and sewing plans?  What books keep you company while you sew and plan your sewing adventures?  Those are my interview questions for you.  Leave a comment to keep the conversation going.
Happy Sewing, RAE