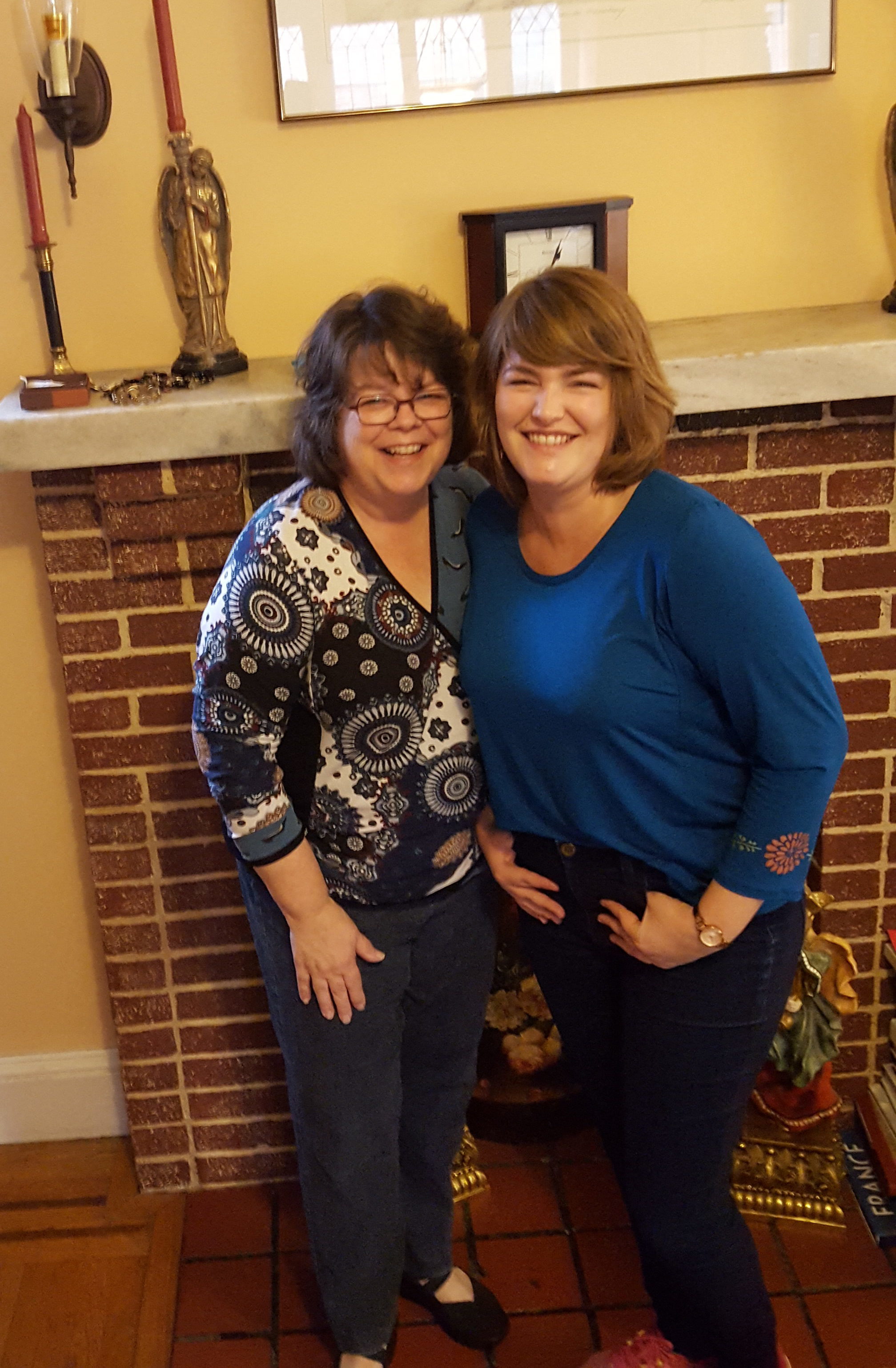 We are thrilled to announce two Fit for Art sponsored retreats and a Eureka! Pants Professional Licensing seminar scheduled in 2019!  We so enjoy spending one-on-one time with our students in these multi-day sewing retreats and hope you will join us for one of these events.
First up in March is a Sew Successfully Retreat for working on sewing projects of your choice.  We are available all day long to help you advance your sewing goals!  At past Fit for Art sewing retreats, students have worked on fitting mock-ups and making pattern adjustments, trying a Fit for Art pattern Variation or Detail, developing a mixed fiber or wearable art garment, planning a coordinated wardrobe, and much more.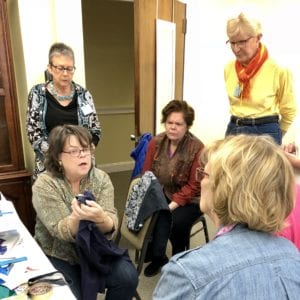 We are also presenting a special project for any student who wants to work on painting knit fabric in addition to her other projects.  We have been having lots of fun with liquid fabric paints from Artistic Artifacts, which you can see featured in our recent blog posts Painting Knits and  Pins, Paints and Inspiration.  We will have these paints and an assortment of stencils set up and ready to play with at the retreat and even to create your own painted Tabula Rasa Knit Tee or Tunic.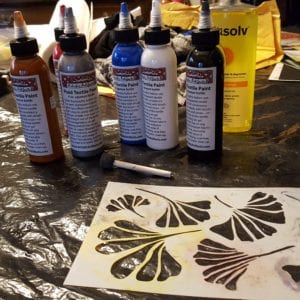 Read more details about the Sew Successfully Retreat on our website, or download a retreat description and retreat registration form
This retreat is scheduled March 27-31 at the Maritime Conference Center near the Baltimore Washington International airport.  It's a lovely facility that has been recommended to us by several of our students as well as members of the Maryland chapter of the American Sewing Guild.  We are slotted to use a bright and sunny 8th floor conference room with beautiful views out 3 walls of windows.  You can stay in a hotel room just down the hall and work as long as you'd like, day and night.  The retreat fee includes daily buffet lunch in the MCC dining room as well as snacks and beverages all day in our own work space.  The overnight guest room rate includes breakfast, dinner and access to the Center's recreational facilities as well.  Follow this link to reserve at the Maritime Conference Center.
For those interested in international travel, sign up now for our July adventure and retreat in sunny southern France!  Enchanting France – Embellishing Fabric will be held in a charming 17th century home and village about an hour from Toulouse from July 5th to 12th.  We will spend the mornings learning and playing with several fabric embellishment techniques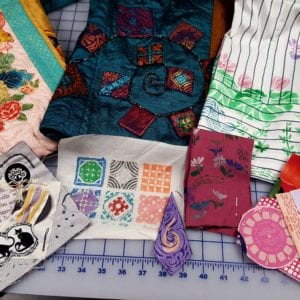 and the afternoons traveling to all kinds of fun sites and experiences in the surrounding countryside.  La Cascade Artists Retreat will be our home for the week.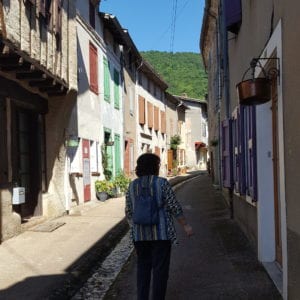 The fee which includes on-site overnight accommodations and most meals prepared by native chef Nese.  Rae had so much fun last summer at a La Cascade retreat, we are very excited to be able to bring you this great trip!  You can read more details on our website and in this downloadable description and registration form.  Enrollment is limited to 8, so don't delay getting your registration in!
We are also very pleased to announce that the 2019 Eureka! Pants Professionals Licensing Seminar will be held in conjunction with the annual conference of the Association of Sewing and Design Professionals.  In the licensing seminar, Rae Cumbie and Sarah Veblen will  provide detailed training and extensive practice to fit and teach with the Eureka! Pants that Fit pattern for clients and students.  Candidates who successfully complete the seminar may become licensed by Fit for Art as Eureka! Pants Professionals.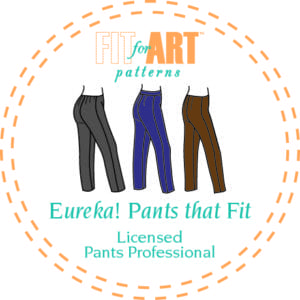 Click here to download a general seminar description.
The ASDP 2019 annual conference is scheduled in Milwaukee, WI.  Our Licensing Seminar will commence on Tuesday evening, October 15, and run 4 days through Oct. 19.  Seminar participants will have full access to all conference activities, meals and events, including an additional day of classes on Sunday Oct. 20.  If you are a professional in the sewing and design industry and not already a member of ASDP, this is a super opportunity to meet and network with fellow professionals!  Registration for the seminar will be made through the ASDP conference registration, so we will let you know as soon as those details become available.  In the meantime, please contact us to let us know you are interested so we can make sure you get the info as soon as possible.
As you make your sewing plans for 2019, please consider joining us for one of these major events!  Been wondering what to ask for from family and friends for a holiday or birthday gift?  How about some time for yourself in the company of fellow sewists or professionals to work toward your goals for new skills and adventure.  We hope to see you soon!
Happy Sewing, Carrie and RAE
P.S. If you are eager for something sooner, check out Stitchin at the Beach in Myrtle Beach Jan. 6-10, where Rae's jacket and knit workshops still have a few openings.