Welcome to Sew! Let's Get Dressed, a weekly blog that encourages you to sew successfully. 
Sewing a quilted jacket made with the Tabula Rasa Jacket (TRJ) pattern is a great project as the cooler weather rolls in.  I certainly want to sew clothes that make me feel warm and cozy this time of year.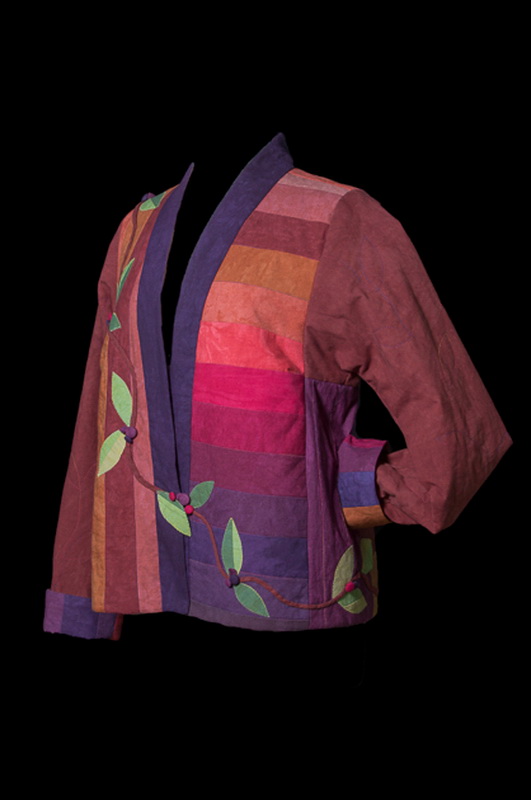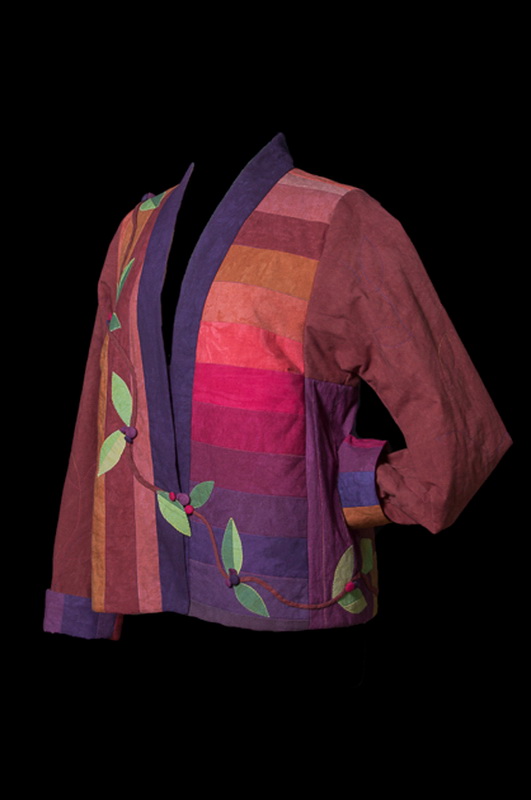 A quick visit to our photo gallery will inspire you to begin thinking about these jackets as the next step in your Tabula Rasa Jacket Journey.  Both modern and traditional quilting techniques are easily incorporated into your jacket designs.  Depending on your personal style, you can even choose fabrics other than cotton and fillers other than batting.  Our Quilting Tips booklet has a number of excellent suggestions if you are working on your own.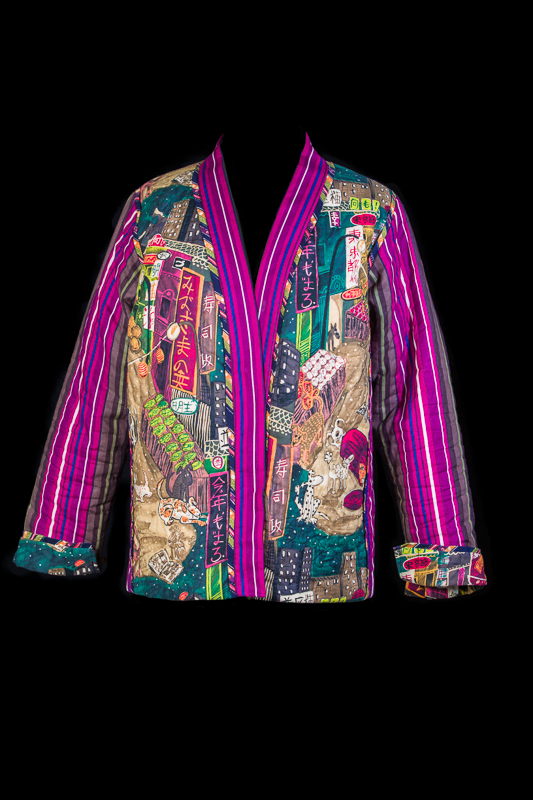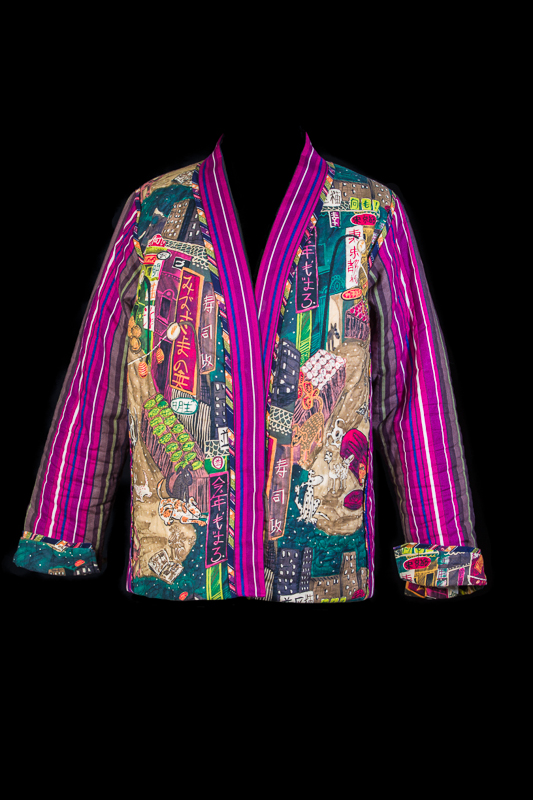 Next week, October 11 and 12, there is a quilted jacket class at Capital Quilts in Gaithersburg MD.  This is a first and we are really excited.  There are still a few spaces left if you want to get started on this fun project.
In order to participate, you need to have a personalized TRJ mock up.  This is an important tool to assure that all your beautiful quilting will not be wasted on an ill-fitting jacket you never wear.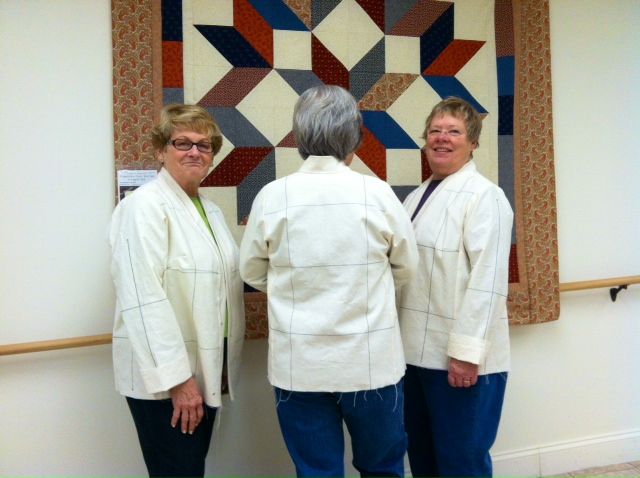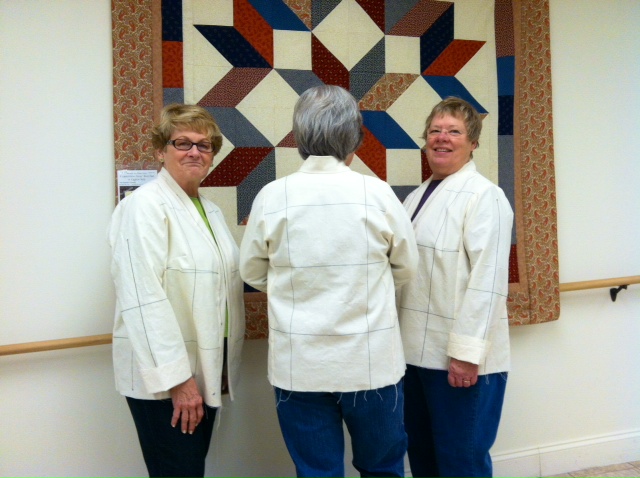 We are offering one final sizing opportunity Sunday at Capital Quilts, from 2-2:30 and 4:30-5 PM before and after the Sew! Let's Get Dressed Club meeting.  (A sizing makes it easier to adjust your pattern and prepare the mock up for class Thursday the 11th.)
There are 3 design opportunities for your Quilted Jacket project in this upcoming class.  The Vines and Leaves jacket with its written directions available in our Quilted Specialty Jacket Series.  The Flower Garden jacket, also one of our Quilted Specialty Jackets directions, or a Whole Cloth Quilted Jacket as described in our post Edye's Quilted Jacket.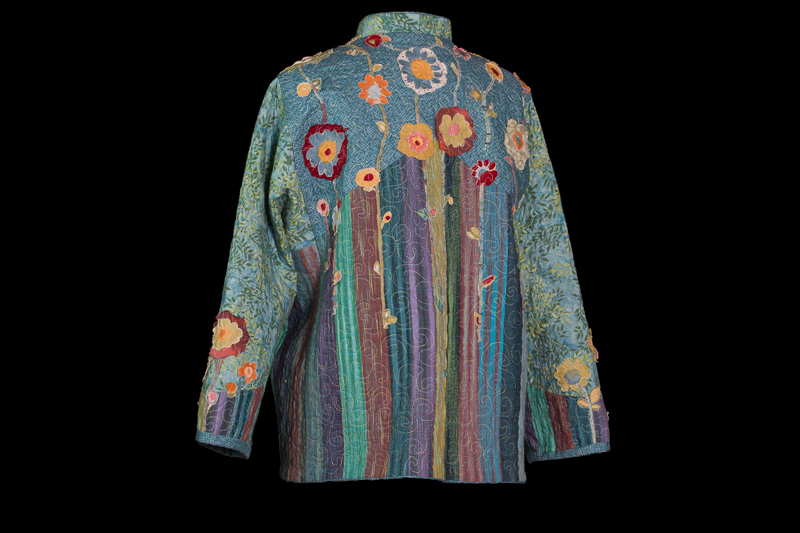 At our summer retreat, sisters Jocelyn and Bonnie met up in Baltimore and worked side by side creating their own quilted Vines and Leaves Jackets.  They changed up the pattern placement so each had a different featured color pallet.  We are looking forward to seeing their completed jackets soon.  They will certainly be perfect for fall weather here in the mid-Atlantic.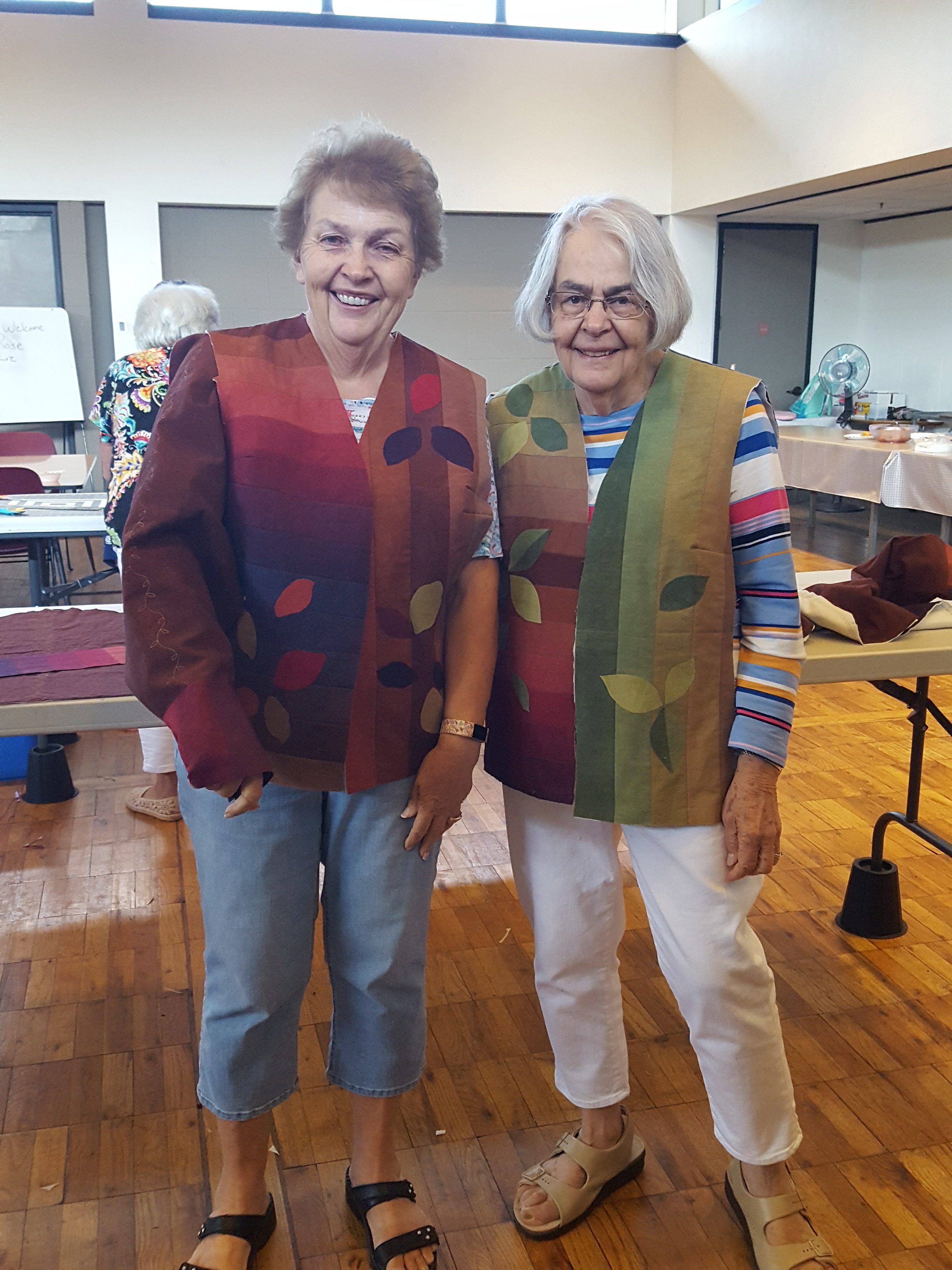 The beauty of quilting a TRJ is that you quilt each piece separately, then assemble the jacket.  Inserting a lining finishes off the quilted jacket perfectly.  This, too, is described in the Quilting Tips Booklet.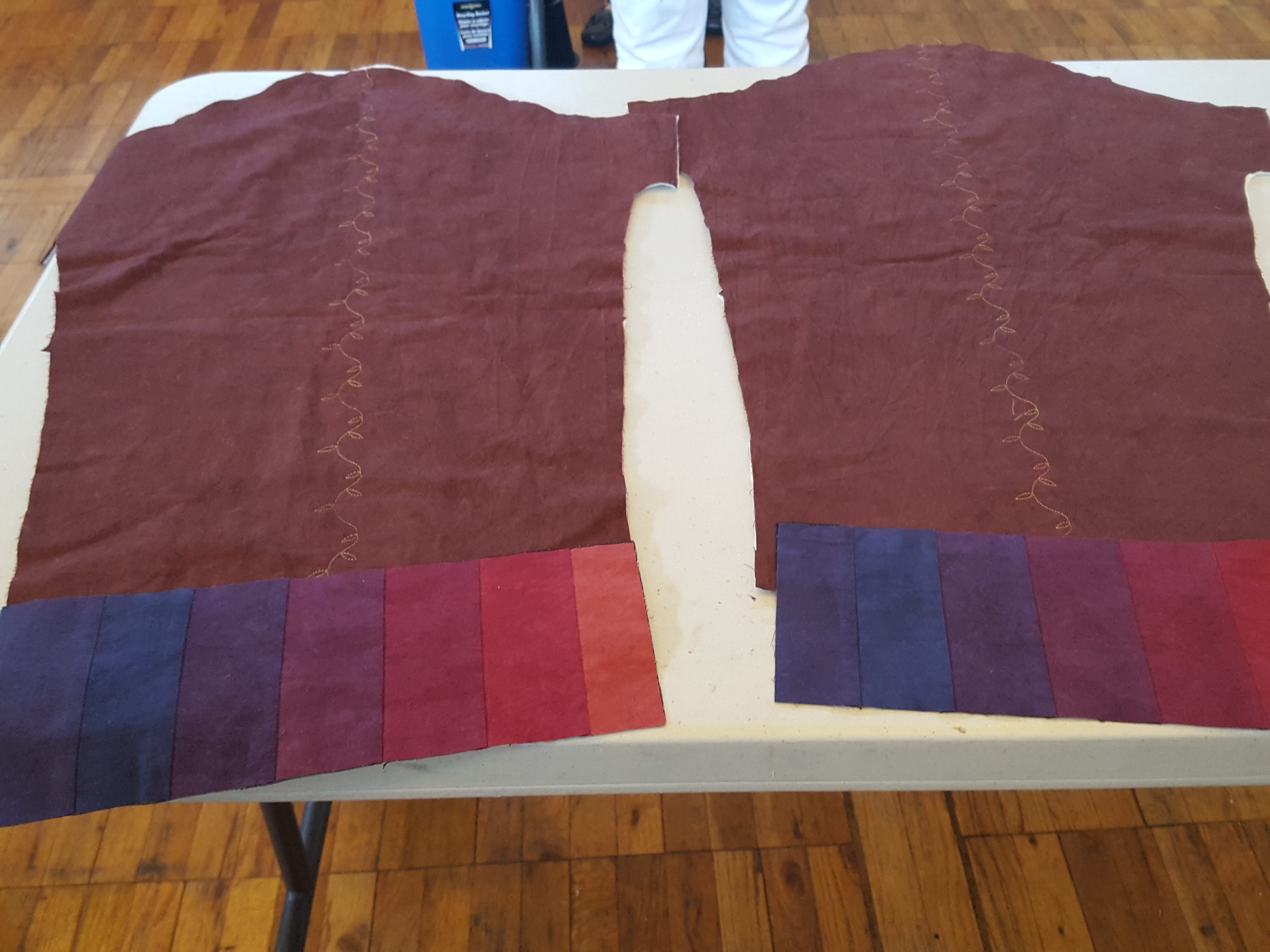 October 16 and 30 the Tabula Rasa Jacket Basics and Beyond class at the Danner's in Hanover PA offers a chance for beginner students to develop their own well-fitting TRJ.  Students with a developed mock up can begin an advanced project like a Quilted TRJ. Another basic TRJ class will be held at Red Stone Glen Handweaving Center near Harrisburg PA the first weekend in November. We would love to have you join us in one of these classes.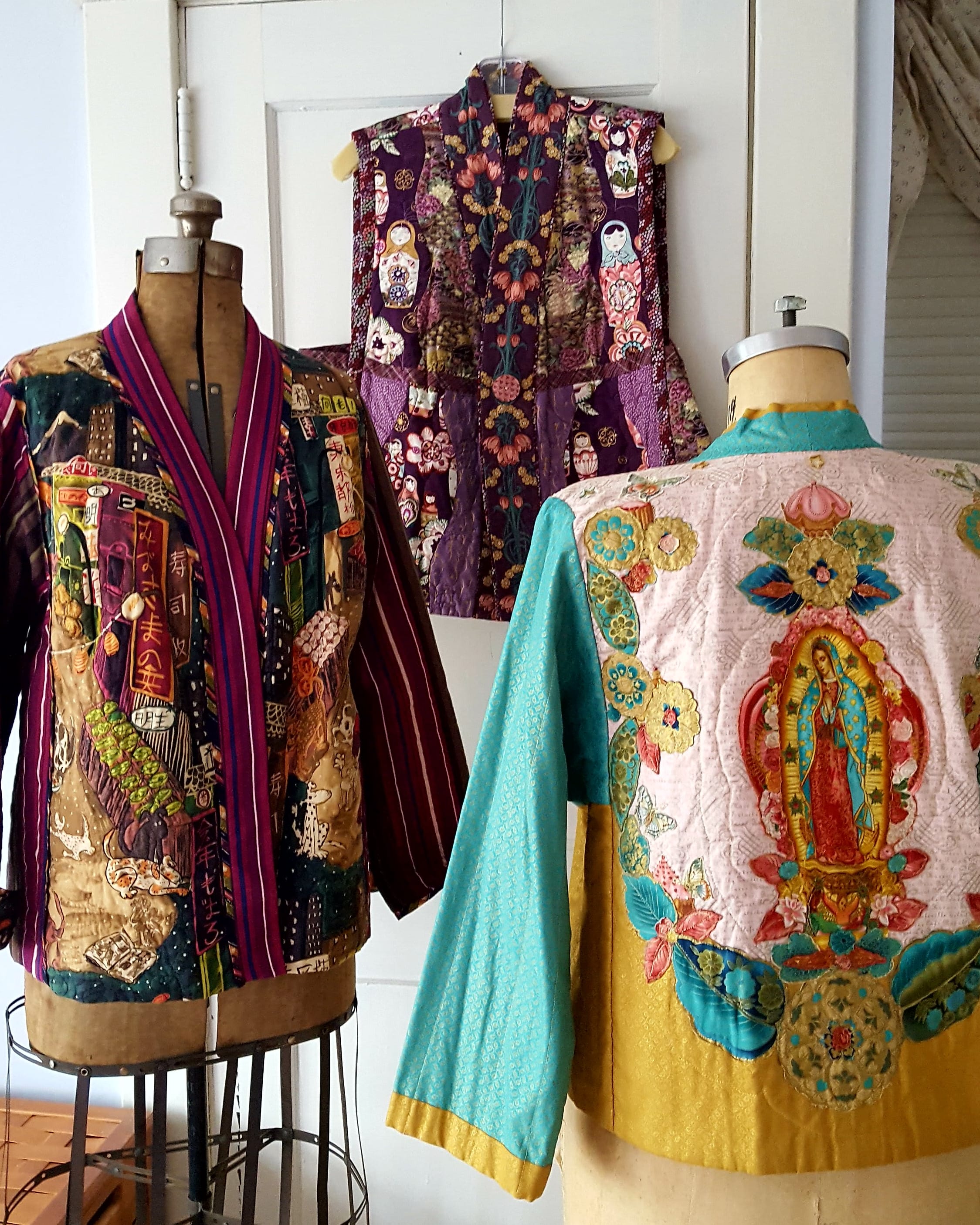 Have you quilted a TRJ before?  We would love to see a photo if you are willing to share.  Keep an eye on Instagram and Facebook next week to see the creations of each Capital Quilts student.
Happy Sewing, RAE