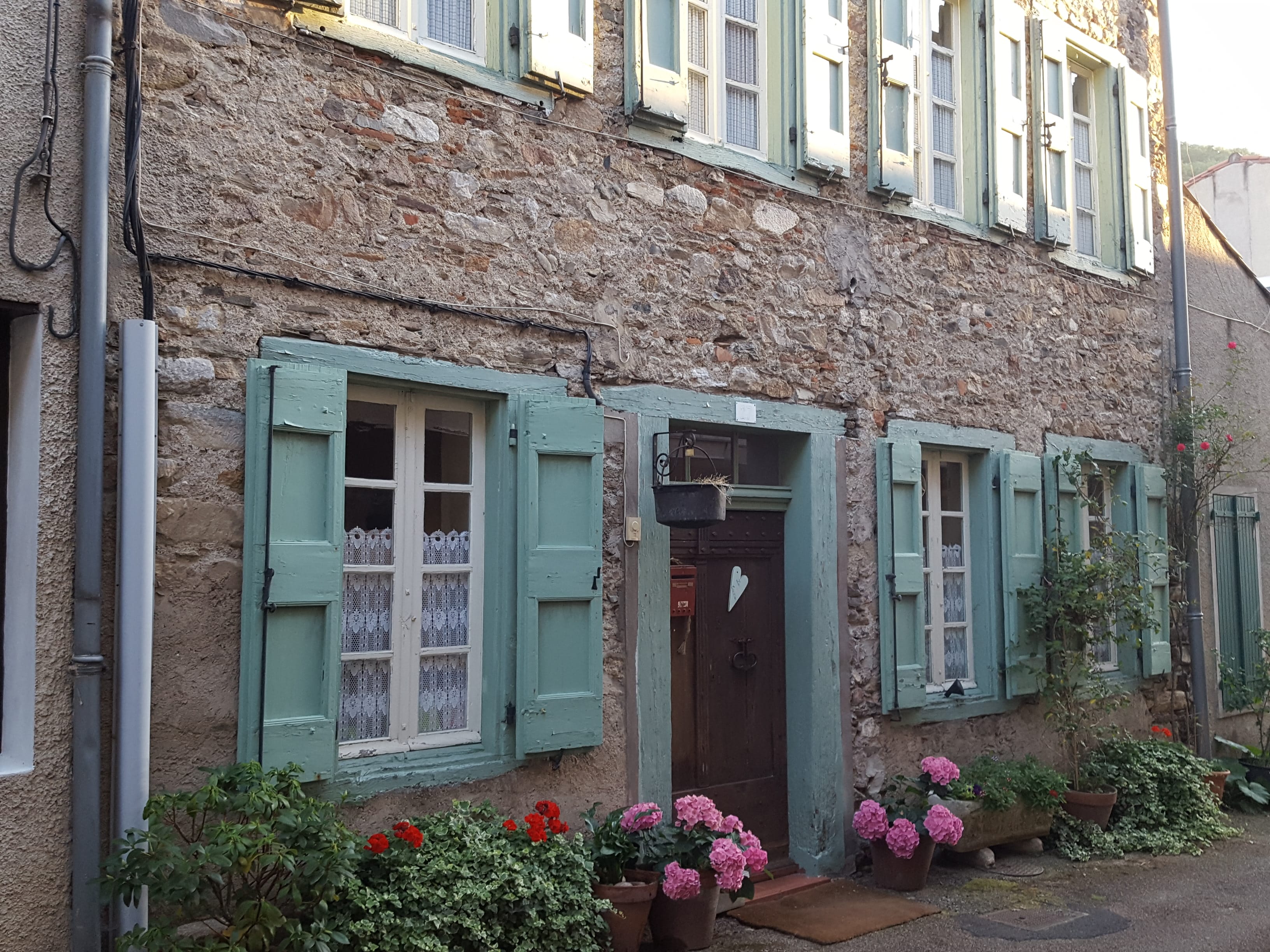 Welcome to Sew! Let's Get Dressed, a weekly blog that encourages you to sew successfully. 
What inspires me as a garment maker, business owner, artist, writer, human ­­­­­­being?  Most of the year it is my next event or deadline, perhaps a fashion trend or a new teaching opportunity.  There is always a long list of to-dos that occupy each day.  It is all quite pleasurable and fulfilling.  So, why open a new door?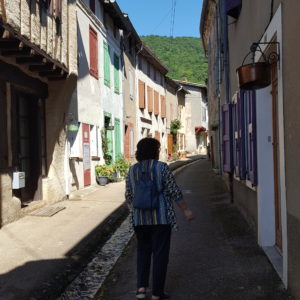 The last week in July, I did open a new door.  Perhaps you saw some of the photos of my experience (on Facebook or Instagram) at the La Cascade artist retreat in Durfort, France.
The class, Capturing Ancient France, was a mixed media experience introducing clay and bookmaking techniques to the group.  The retreat leader, Dayle Doroshow is a master of these skills.
I briefly visited La Cascade last summer because it is an available space for American teachers to host classes in France.  It is a charming 17th century building in a picturesque little village near my daughter's home in Toulouse.  I decided to study there this year as we consider the possibilities of hosting sewing friends at a class in this lovely venue.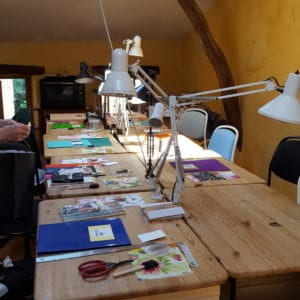 Eight new creative friends, the instructor Dayle, and the chef/owner Nesa were my constant companions.  The area around La Cascade was the final participant.  It is an ancient region in the southwest of France that was not damaged by modern warfare.  The medieval villages are a charming backdrop for the slow and easy pace of life in France where many folks still shop at outdoor markets and close their businesses for a long, leisurely lunch.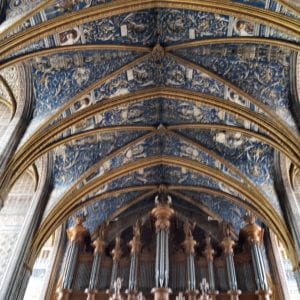 We spent time in the studio each day learning to create memory books and antiqued clay pieces from modern materials.  Most of the techniques were new to me so I moved slowly along side my roommate Camille, also a novice.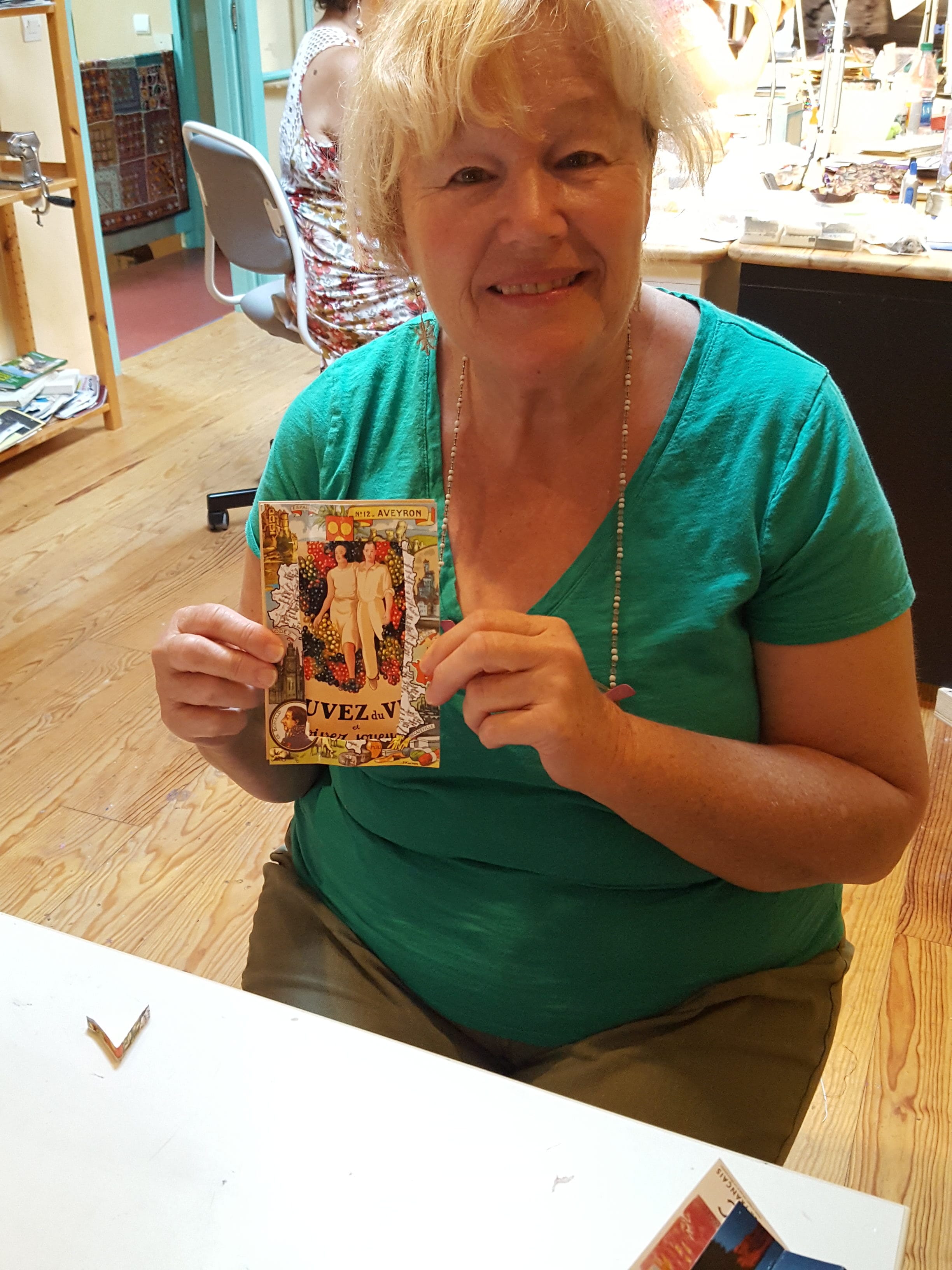 By the end of the week we had created some artistic pieces, many in need of completion,  and learned new skills with paper, clay, glue and ephemera. I have great plans to complete some of the projects as mementos of my week.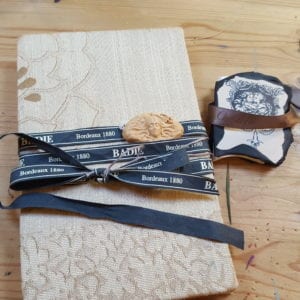 I indulged myself in reflective moments each afternoon while cooling off beside the cascading mountain stream that flows behind the house.  My mind often considered the creative process which can be at once both exhilarating and frustrating.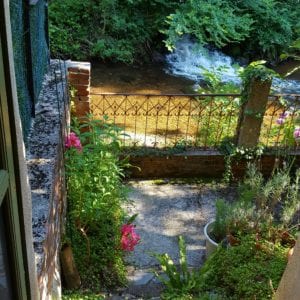 Learning new skills leaves little room for original expression but opens up a world of new possibilities.  There is always the hope of creative mastery with practice.  I also spent time, in my mind and my journal, planning a Fit for Art sewing and surface design week at this lovely and creative space.  Would that interest you?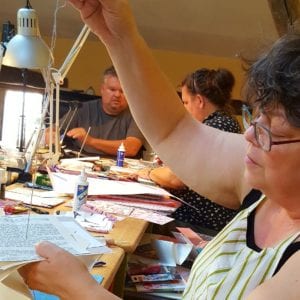 It might not be France, but you can join us August 21-25 in Baltimore for a design your own Sew! Let's Get Dressed retreat experience.  Do you want to learn new garment sewing skills, work on fitting, master a new technique or piece something special?  Carrie and I will provide you with plenty of work space, optional creative experiences like fabric painting and boro piecing and be available for instructive guidance.  Plus, there will be lunch and breaks to keep you nourished and energized.
Why not join us?  We will have lots of happy sewing! RAE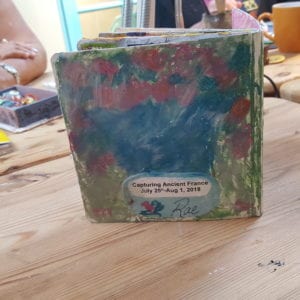 Enjoy receiving our blog? Sharing is caring, so forward this post to a friend by clicking on the Forward link at the upper right corner of your e-mail notification.  Remember that the beauty of the Fit for Art System is you can sew successfully with endless variations. Take a moment to review our variation patterns offered by clicking here.  Also, are you following us on social media?  Take a moment to check us out on Facebook and Instagram and follow the hashtag #fitforartpatterns and #sewsuccessfully.