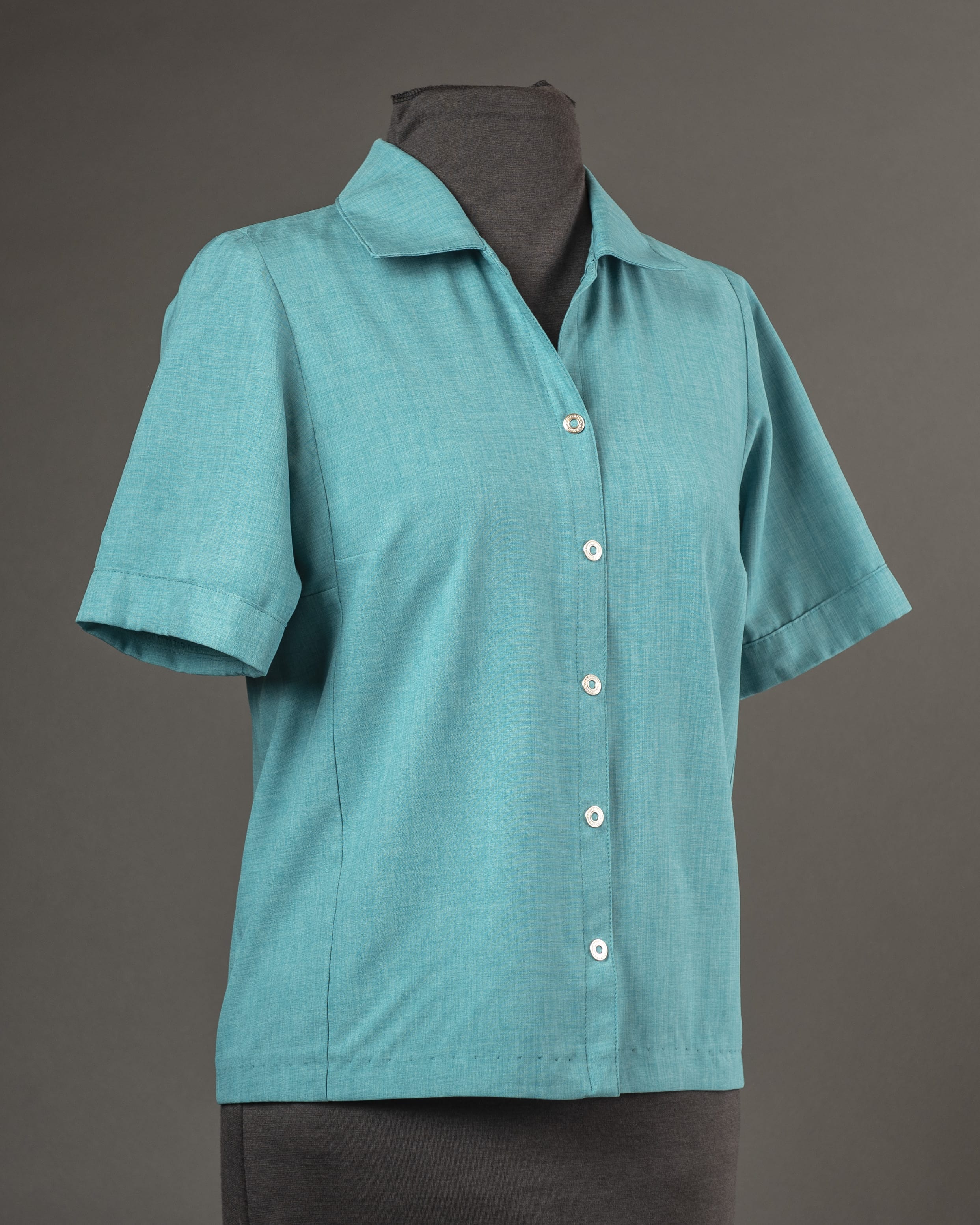 Welcome to Sew! Let's Get Dressed, a weekly blog that encourages you to sew successfully. 
Several of our readers expressed interest in the travel fabric featured in my spring blog post Fit for Travel.  I promised a report on performance, so I am here to let you know that it worked out great.  The shirt was cool (well, as cool as you can be when the temp is over 110°) and comfortable and didn't even smell too bad after several wearings!  Here I am with my daughter Meg, both wearing our handmade travel togs, in the Red Fort in Agra, India.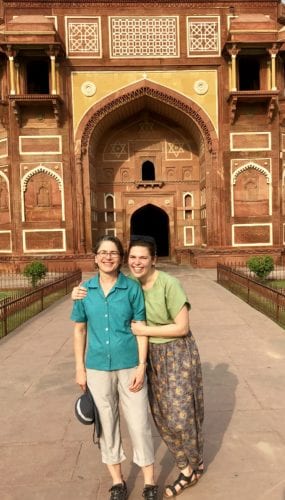 I also want to share one more feature tested in the construction of this Tabula Rasa Shirt variation.  I decided to add a mesh underlayer in the back to make it more authentically like branded travel clothes; I purchased this stretch mesh with wicking capabilities in the Mood Fabrics online store.  Here you can see the finished back of the shirt with a yoke, and an inside view of the back with the mesh yoke.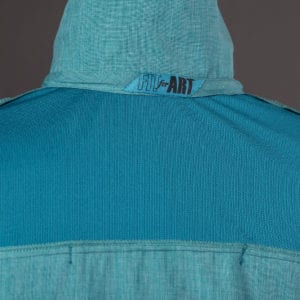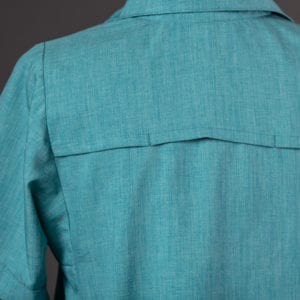 To construct the back, I cut my regular Tabula Rasa Jacket back pattern piece in two to form a yoke and lower back, adding a 5/8" seam allowance to both pieces.  In this case I cut a couple inches below the upper HBL (horizontal balance line) to make the yoke a little longer than a back facing would typically be. These are the steps I followed to construct the back:
Cut one yoke out of the mesh and one out of the main travel fabric.
Sewed the mesh yoke to the lower back RST, serge finished the seam allowance, pressed the mesh yoke up, and topstitched the seam allowance to the mesh about ¼" above the seam line.   
Finished the outer yoke's hem by turning and pressing it under twice, then topstitching in place.
Laid the outer yoke over the mesh yoke, WS of outer yoke to RS of mesh, and basted in place along the shoulders and armscye.  
Secured the outer yoke hem at two points with tiny zigzag stitches.  
After the 3 pieces forming the back were put together, I sewed back to fronts at the shoulder seams and proceeded with construction of my Tabula Rasa Shirt as usual.  
If enough people are interested, we could sell this very light weight 100% polyester wicking and UV fabric in a few basic colors.  It will be hard to choose as it comes in lots of pretty colors!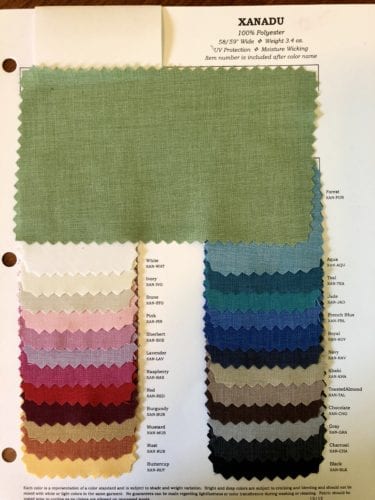 If you are interested in purchasing this fabric (at approximately $10-15 per yard, depending on quantity we order), contact us with a couple colors that would appeal. To give you a sense of the colors you've seen, my shirt is "Jade", my capris are "Gray", and my daughter's shirt is "Forest".  Tell us, would you be more likely to purchase travel fabric in spring or fall?
Hope you are getting a little more sewing in this summer while the heat and rain keep you inside.  We are looking forward to sewing with new friends and old at our August 21-25 retreat.  We still have a few spaces open on Friday and Saturday; contact carrie@fitforartpatterns.com if you are interested in joining us!
Happy Sewing, Carrie
Enjoy receiving our blog? Sharing is caring, so forward this post to a friend by clicking on the Forward link at the upper right corner of your e-mail notification.  Remember that the beauty of the Fit for Art System is you can sew successfully with endless variations. Take a moment to review our variation patterns by clicking here.  Also, are you following us on social media?  Take a moment to check us out on Facebook and Instagram and follow the hashtag #fitforartpatterns and #sewsuccessfully.