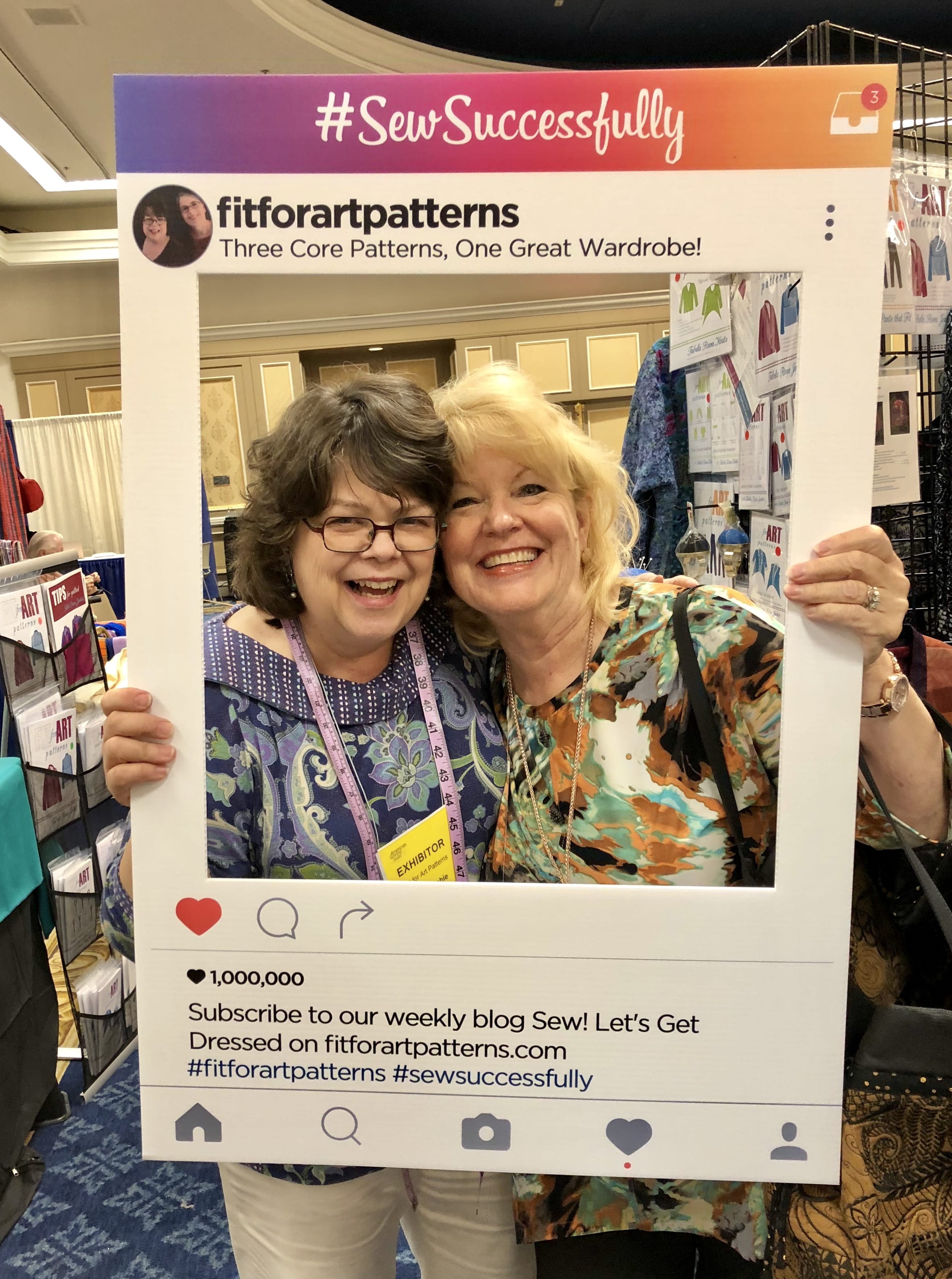 Welcome to Sew! Let's Get Dressed, a weekly blog that encourages you to sew successfully. 
Rae and I returned home last night from the ASG Annual Conference, which was held in Las Vegas this year.  We knew we were in Vegas from the moment we stepped off the plane and were greeted with a personal lit sign by the driver we had hired to help us schlep 200+ pounds of luggage to our hotel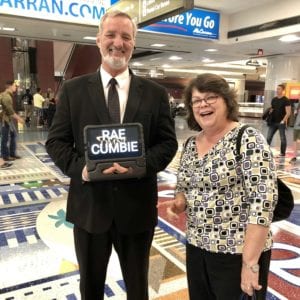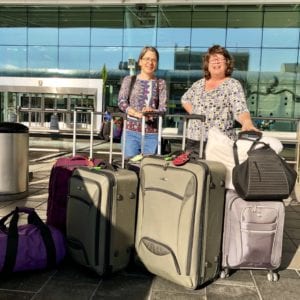 It was a very full 5 days! We started with Fit for Art's all-day Tabula Rasa Jacket Workshop…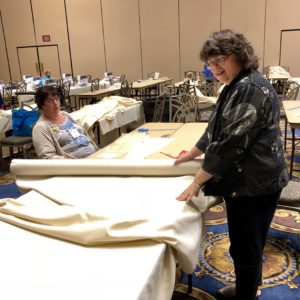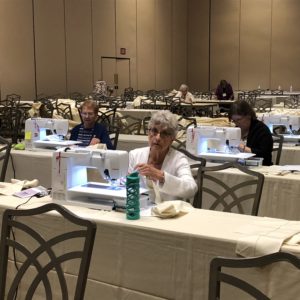 Greeted friends old and new in our booth….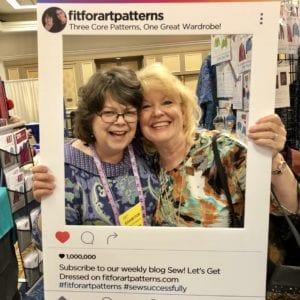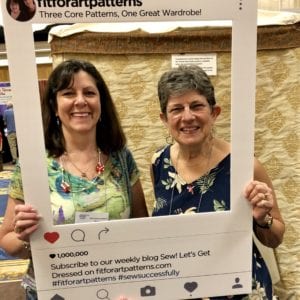 Fit the Eureka! Pants that Fit pattern for several eager ladies…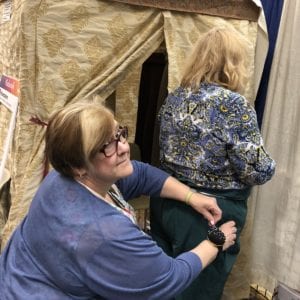 And tried out new teaching props… Rae is especially loving her old-fashioned felt board that depends on no electricity, Wi-Fi or technology to work!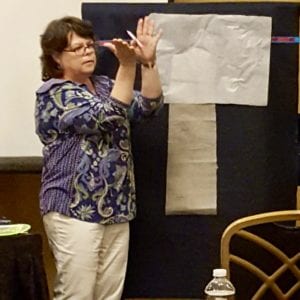 Rae's very last class was a "Simple to Simply Amazing" trunk show   She totally cleared the booth of samples and left Carrie with bare walls…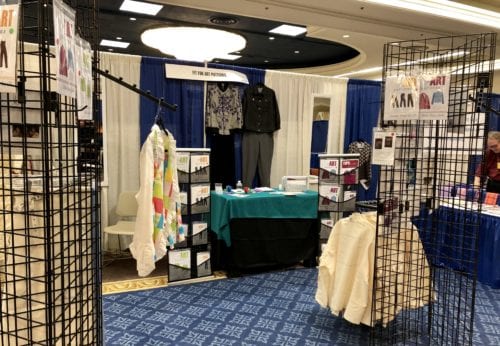 but we were happy for the last-minute rush from sewers inspired by the trunk show to buy Fit for Art patterns!
Fit for Art extends an extra special thanks to these people who made it possible for us to fly to Las Vegas for the ASG Conference:
Nick Coman and Chase Wong of Dragonfly Dyeworks shared their dressing room and grid walls so we could hang our sample garments and do pant fittings.  We look forward to seeing them again at the Original Sewing & Quilt Expo; check out their classes at the Cincinnati and Fredericksburg Expos!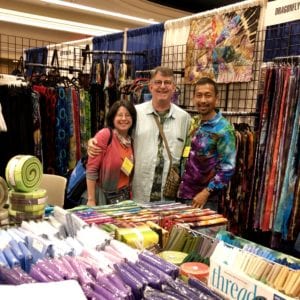 Abby Stroot, owner of Pincushion in Las Vegas, helped us in so many ways.  She cheerfully received and stored all the products we shipped to her stitch lounge and delivered it to the hotel, drove us around town to pick up a mirror, hangers and other supplies we needed for the booth, spent time in our booth on Saturday making local contacts for her sewing business, and helped with break down.  I am proud to say that Abby is also a member of ASDP, our professional association.  If you are in the Las Vegas area, please visit her sewing shop!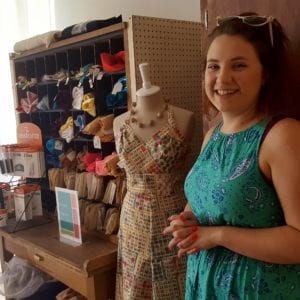 Many thanks to all our students, customers, and ASG organizers who made this conference a successful trip once again!  We look forward to seeing you next year in Boston MA!  If you have never been to an ASG conference, consider coming in 2019 for all the great classes and fellowship with sewers.  If you are not yet a member of ASG, join now and get involved with the chapter in your area to find local support, learning and inspiration from fellow sewists.
Happy Sewing, Carrie
Enjoy receiving our blog? Sharing is caring, so forward this post to a friend by clicking on the Forward link at the upper right corner of your e-mail notification.  Remember that the beauty of the Fit for Art System is you can sew successfully with endless variations. Take a moment to review our variation patterns offered by clicking here.  Also, are you following us on social media?  Take a moment to check us out on Facebook and Instagram and follow our hashtags #fitforartpatterns and #sewsuccessfully.