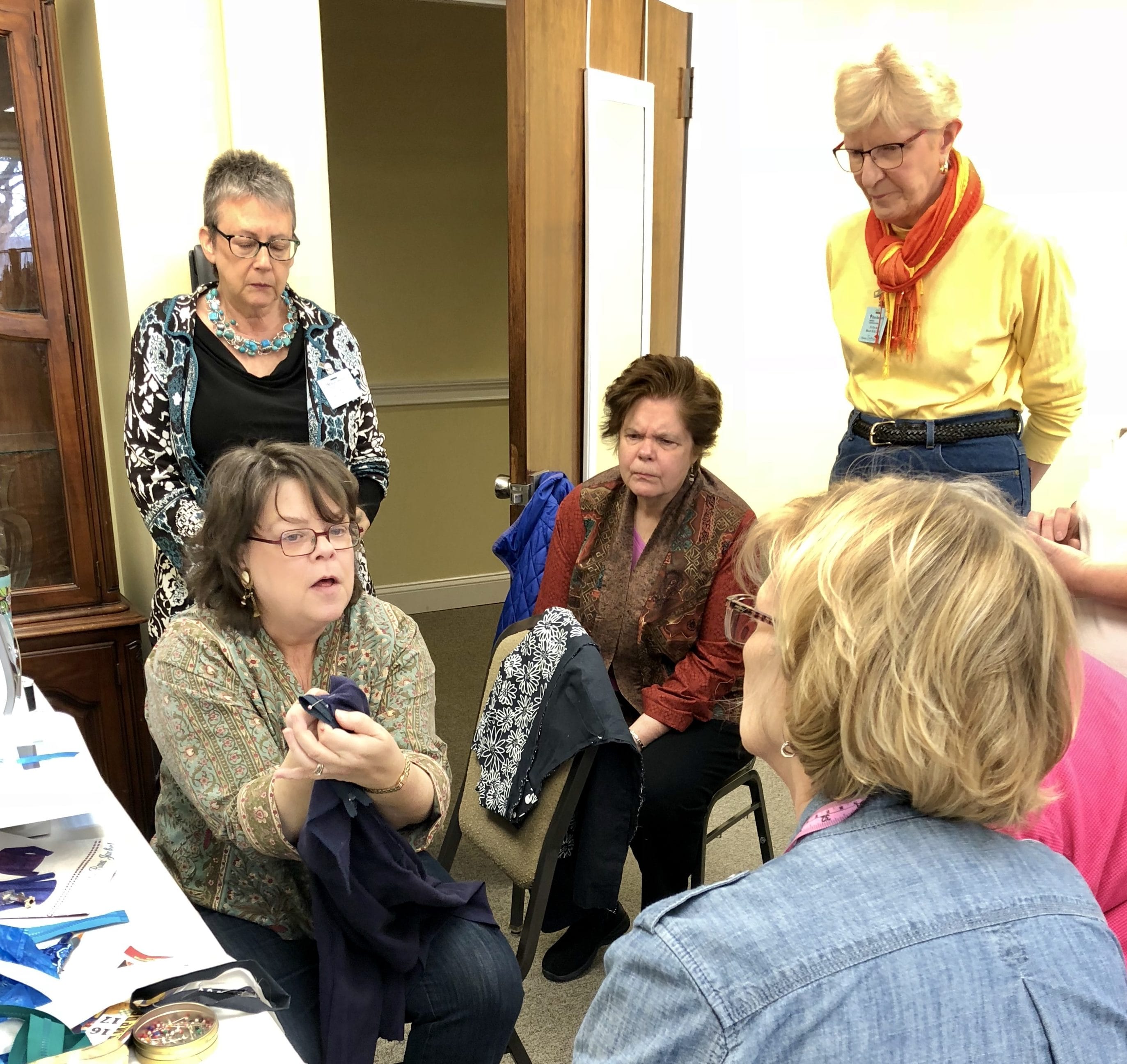 There are still a few spaces in our Sew! Let's Get Dressed Retreat the week of August 21-25 and we want to encourage and tempt you to come sew successfully with us.  This is a pick-your-own project retreat with a bonus!  Rae and Carrie will be available all day to assist with projects of your own choosing, whether it be:
perfecting the fit of the Tabula Rasa Jacket, Knit Tee or Eureka! Pants that Fit pattern,
modifying your patterns for jacket, knit or pant variations and details,
trying a project featured in a blog post,
learning a new technique,
working with fabric in your stash to develop a mixed fiber garment,
planning and making a more complex wearable art garment, or
whatever sewing project you are dreaming about!
We'll be available to guide, inspire and advise.  And, as always, there will be time for mini trunk shows and lectures.
For example, at another Fit for Art summer retreat, Judith completed her Sydney Opera House Jacket, inspired by fabric purchased on a trip to Australia.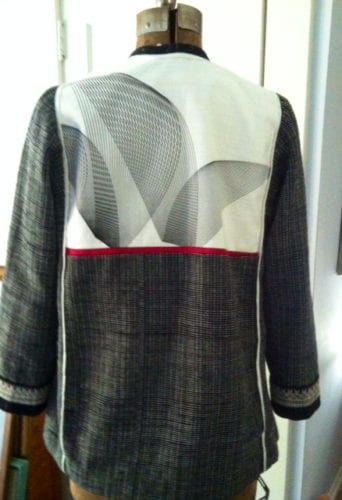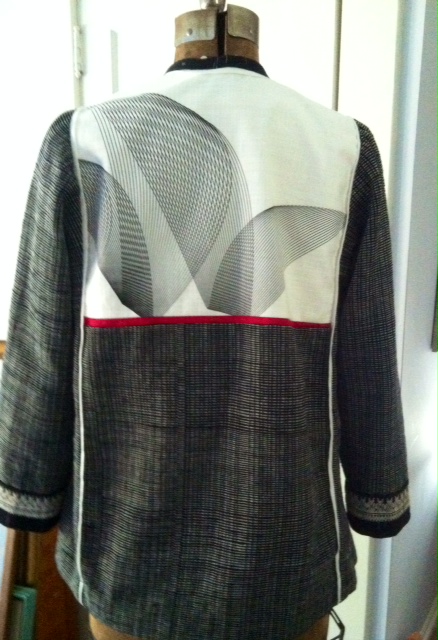 To give you some more ideas, here are a few of the projects participants worked on at our Spring 2018 retreat.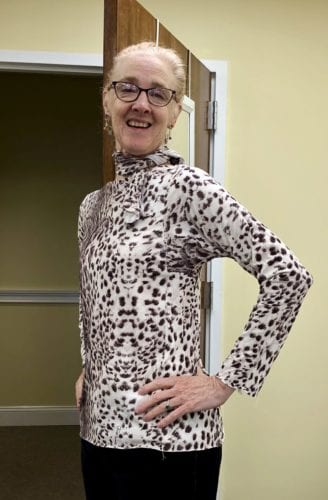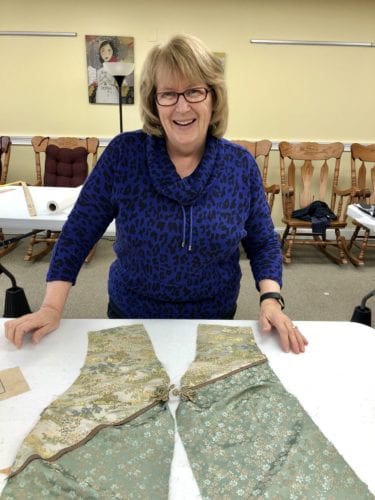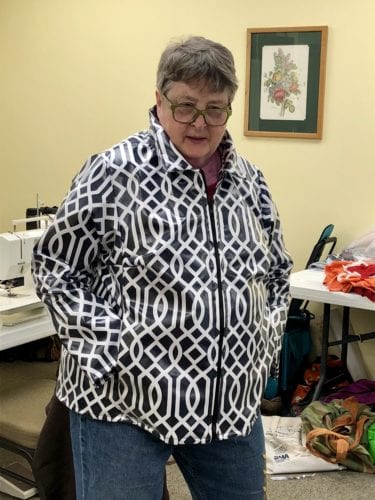 And  now for the retreat Bonus!  If you've been following this blog, you may have noticed that Rae has been experimenting with paint on fabric, such as in these woven samples, Prayer Flags and One Fish, Two Fish, Teal Fish, Blue Fish.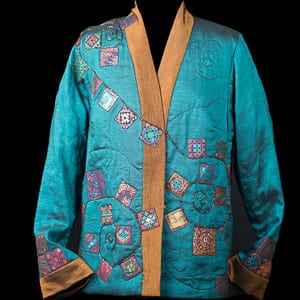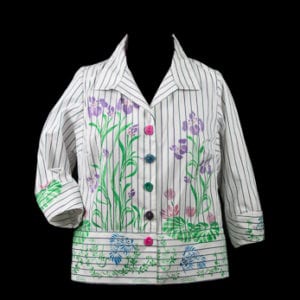 More recently, on knit fabrics, as in this post on Painting Knits.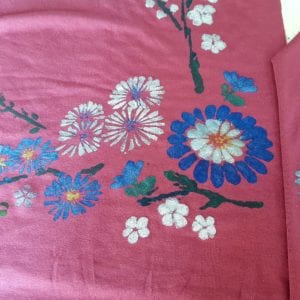 So you too can play with painting on fabric, Rae will share her tips and we will bring our paint sticks, liquid paints and other materials to the retreat.
We have also been intrigued to try a technique called Japanese Boro, which is essentially mending garments decoratively with patches and sashiko stitching. It can be as simple as patching your jeans and embellishing a recycled denim vest, or as complex as the sample vest and jacket featured in Threads magazine in the Art of Japanese Boro (March 2018, no. 195, p. 48).  So, we will also bring fabric scraps, threads, and other materials to try this technique.  We invite you to come play with us (and to bring more raw materials if you have some you'd like to work on or share)!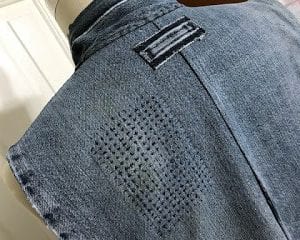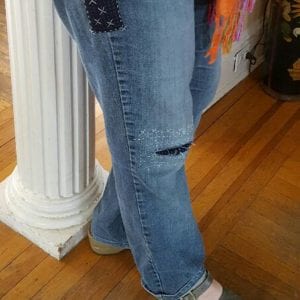 You can explore these embellishment techniques during a break from your main projects, or make it the focus of your retreat. The retreat is being held in Towson, MD at the Woodbrook Baptist Church. If you have questions, please don't hesitate to contact us.  Meanwhile, you can see more details and print out a registration form to mail in in our events calendar.  We hope to see you soon!
Happy Sewing, Carrie and RAE
Enjoy receiving our blog? Sharing is caring, so forward this post to a friend by clicking on the Forward link at the upper right corner of your e-mail notification.  Remember that the beauty of the Fit for Art System is you can sew successfully with endless variations. Take a moment to review our variation patterns offered by clicking here.  Also, are you following us on social media?  Take a moment to check us out on Facebook and Instagram and follow the hashtag #fitforartpatterns and #sewsuccessfully.