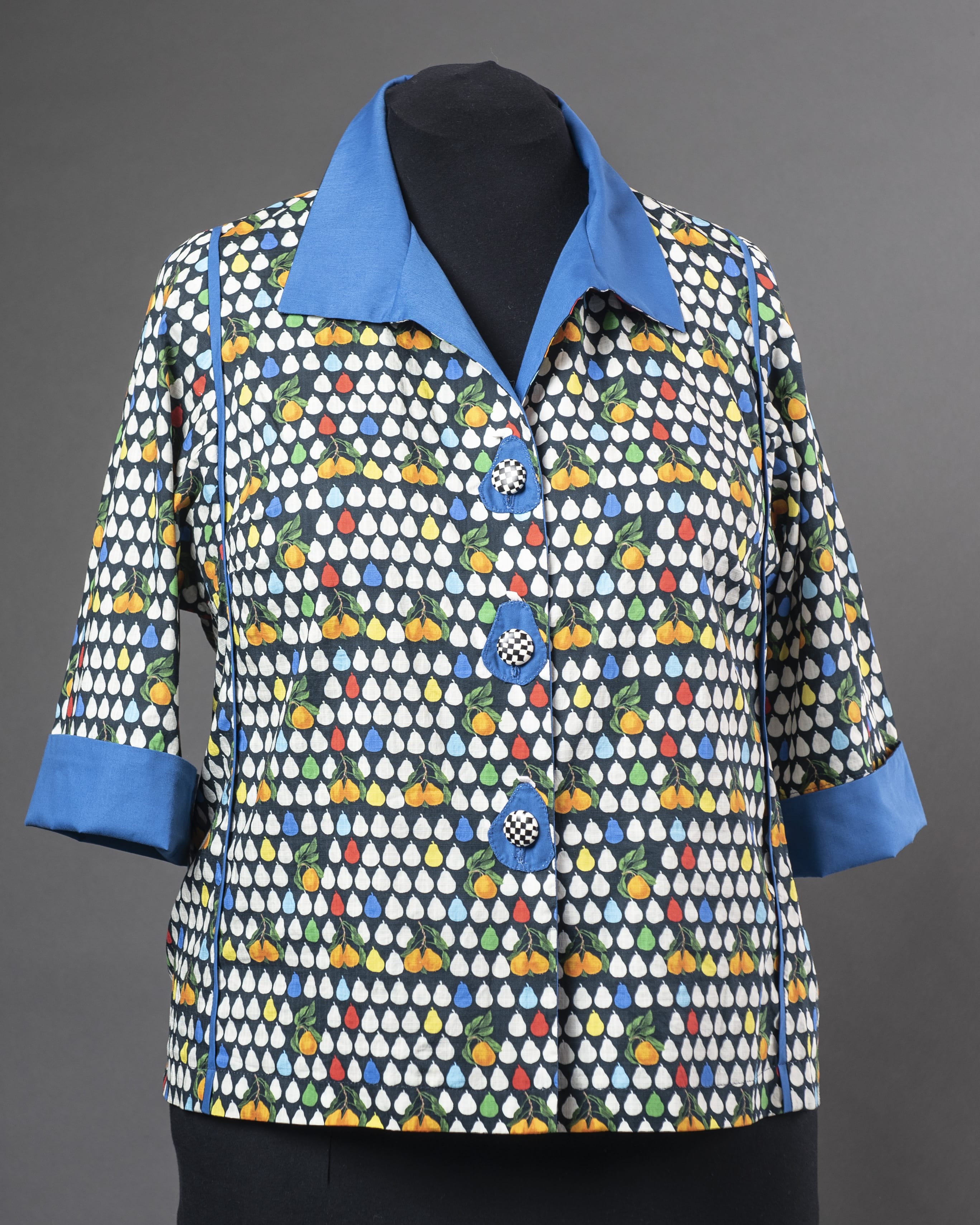 Welcome to Sew! Let's Get Dressed, a weekly blog that encourages you to sew successfully. 
What do you do when you want to feature a busy button on a busy fabric?  Make a solid button frame, of course.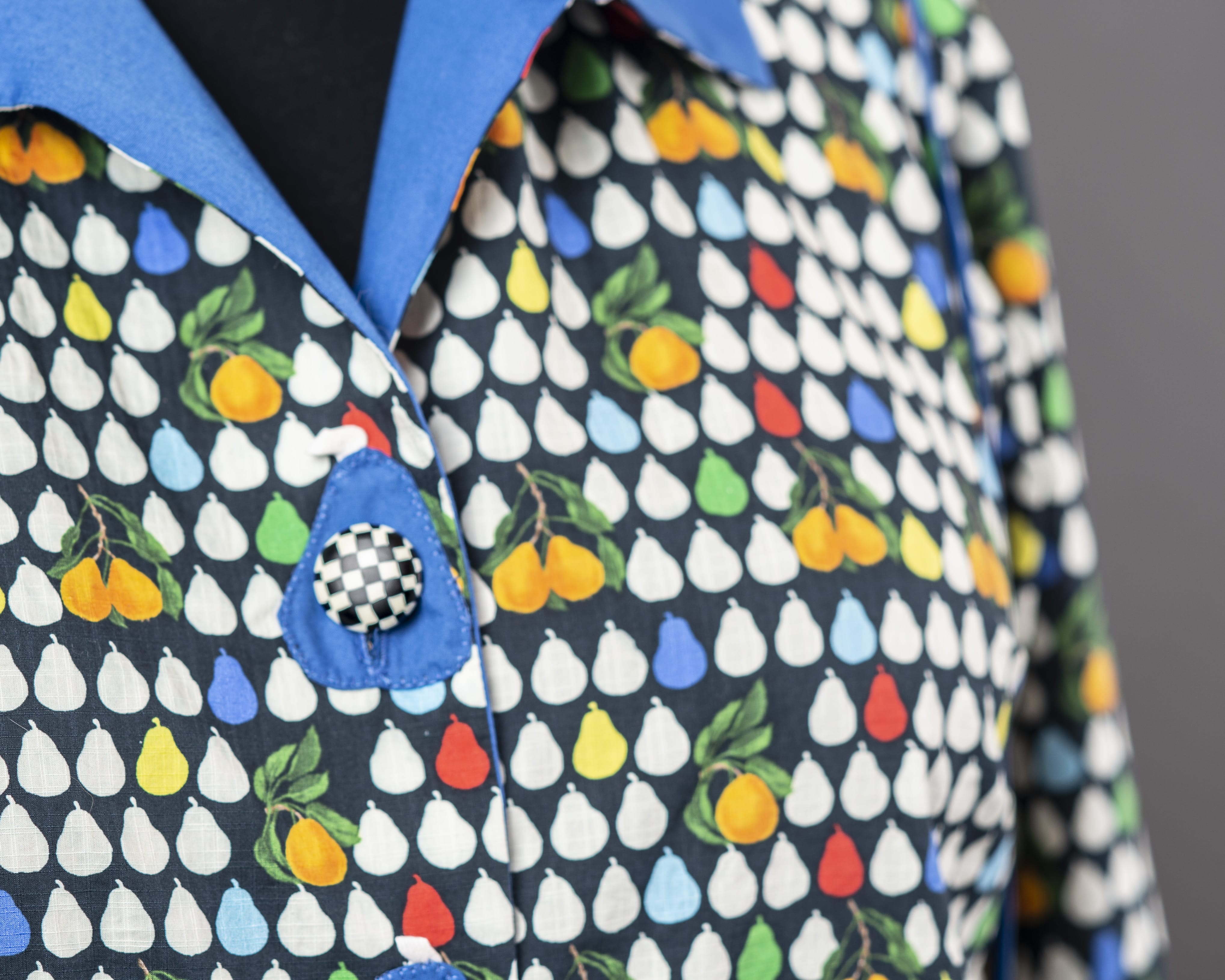 Our Shirt Variations pattern for the Tabula Rasa Jacket includes a sidebar with everything you need to know about button frames.  They support light weight fabrics so your buttonhole is neat and sturdy.  They also provide definition around the button.  We recommend triangular or square button frames that coordinate with the button and the fabric.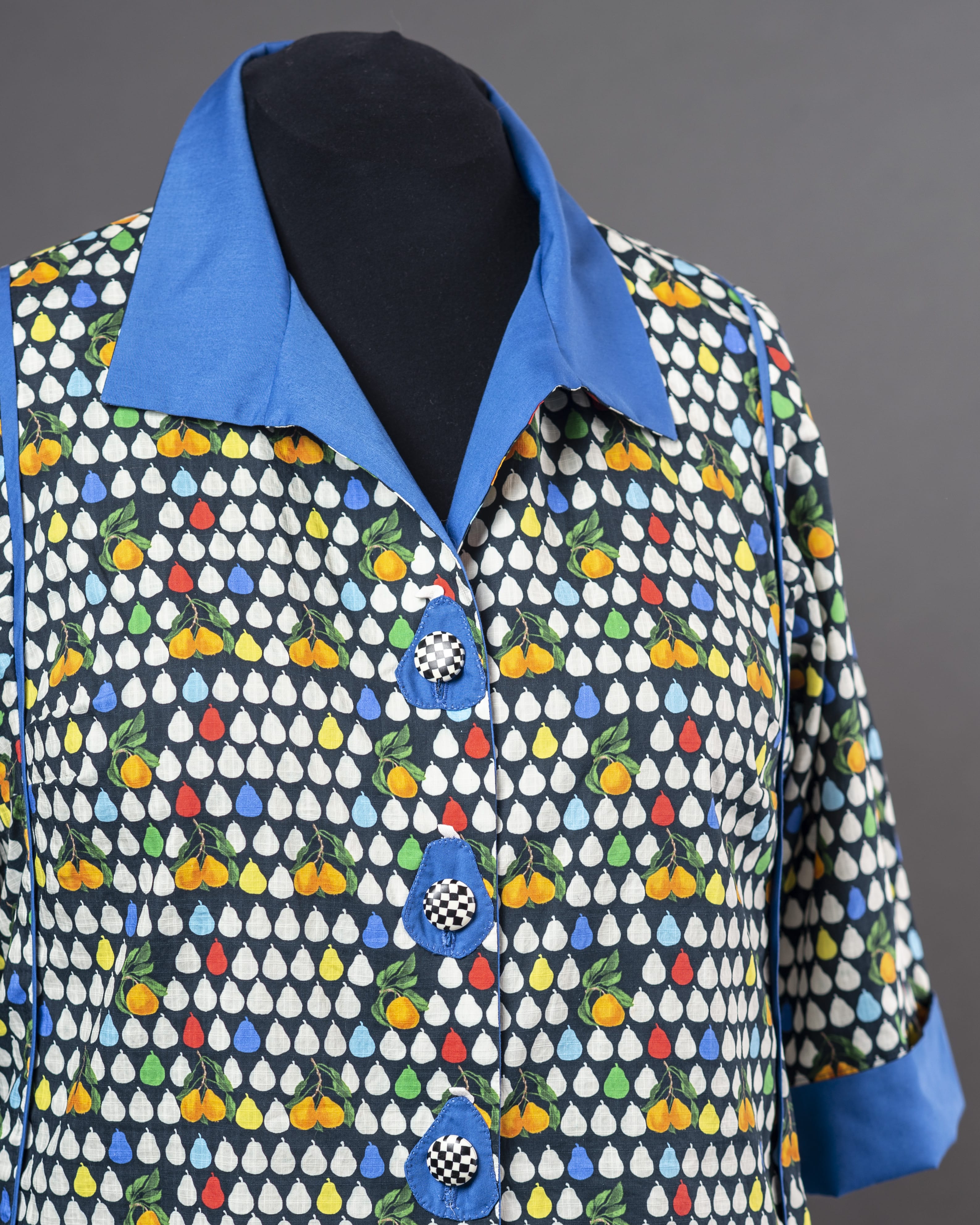 In May I made a summer shirt from the Liberty of London print Jack and Charlie.  It had been in my stash for years, paired with some black and white checkerboard buttons and a bright blue poly cotton broadcloth.  The allover print featuring pears screamed for a little definition.  So, I used the solid blue for the flat piping, collar, facing, and cuffs.
Everything seemed to fall into place except the buttons which just cluttered up the shirt opening.
After auditioning other button options, I still wanted to use the checkerboards.  Button frames seemed the best answer, but what shape.  I played with triangles, a logical choice, but they were too big and angular.  When I softened the edges of the triangles, I had pears, how perfect.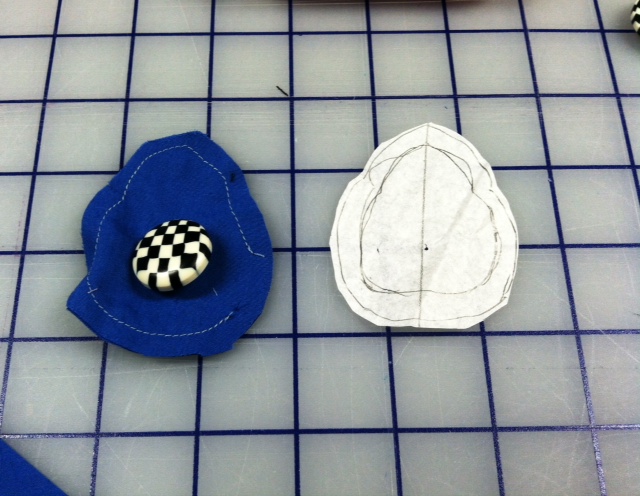 I decided to make a prototype to assess the idea further.  After sketching the shape on pattern paper, I added a ¼" seam allowance, cut two and stitched them together leaving an opening to turn the frame.  The frame required a careful press before I stitched it to an extra piece of printed fabric.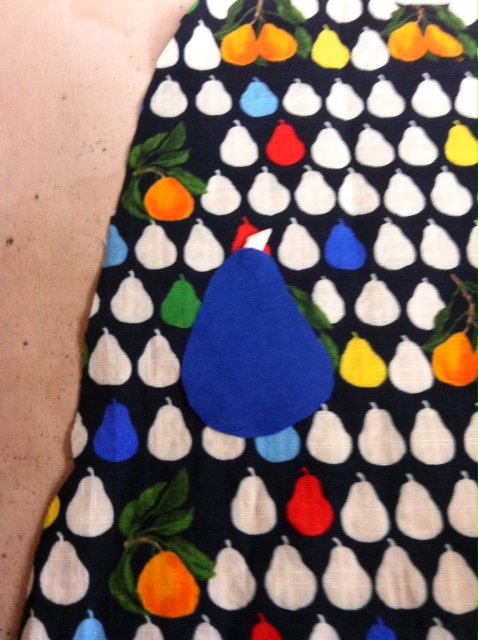 Not bad, but did I really need two layers?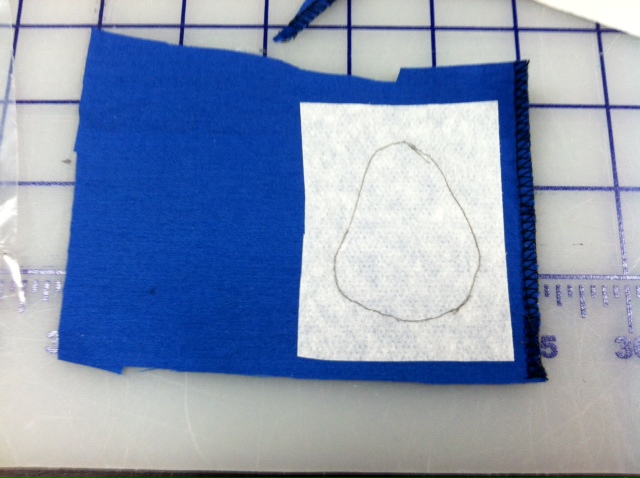 Next, I got out some Lite Steam a Seam, drew the pear on the paper, fused it to the blue fabric and cut it out.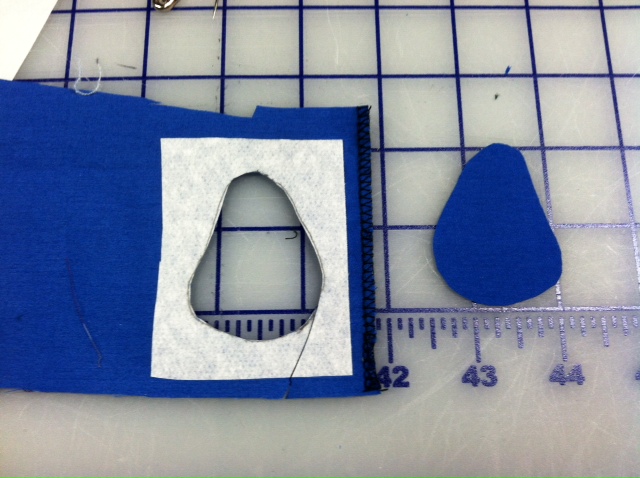 After pealing off the second layer of paper I fused this pear to the fabric scrap as well and stitched it into place.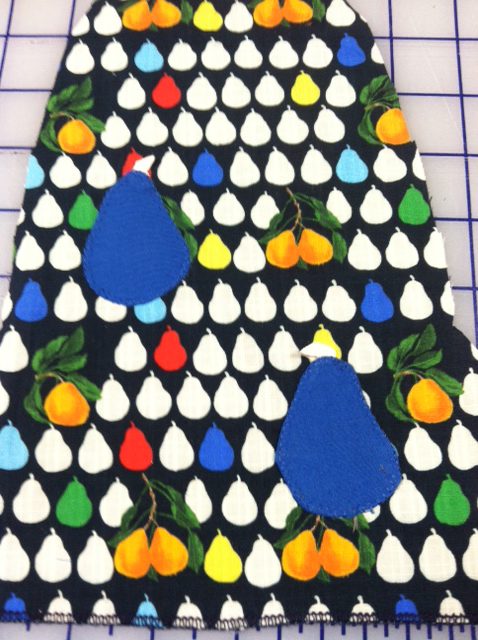 I spent some time assessing the frames and chose the two-layer pear.   The Steam A Seam created a very clean frame, but it was too flat and stiff for this easy summer shirt.
The only thing missing was a stem.  I crafted little stems with green, white and red ribbon and assorted flat trims before deciding to use a small piece of folded white rick rack.  It adds a fanciful finish but is not too noticeable.  I like that, you have to look closely to appreciate the detail.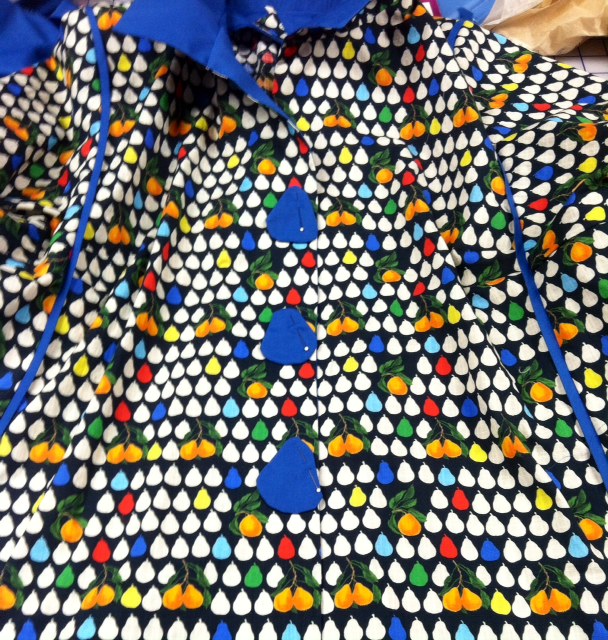 Have you put button frames on any of your Tabula Rasa Jackets with the Shirt Variations?  Take a look at the Glazed Cotton Coutour shirt and the Diamond Button Frame Shirt in our gallery for additional inspirations.  They are easy and fun accents for a simple shirt when you want the button to take center stage.
Will you be at the ASG National Conference in Las Vegas next week?  Come by the booth for a close up look at this fancy framed shirt.  Be sure to stay for a visit and strike a pose in our fancy selfie frame.  We are looking forward to meeting up with friends we already know and making new friends all weekend!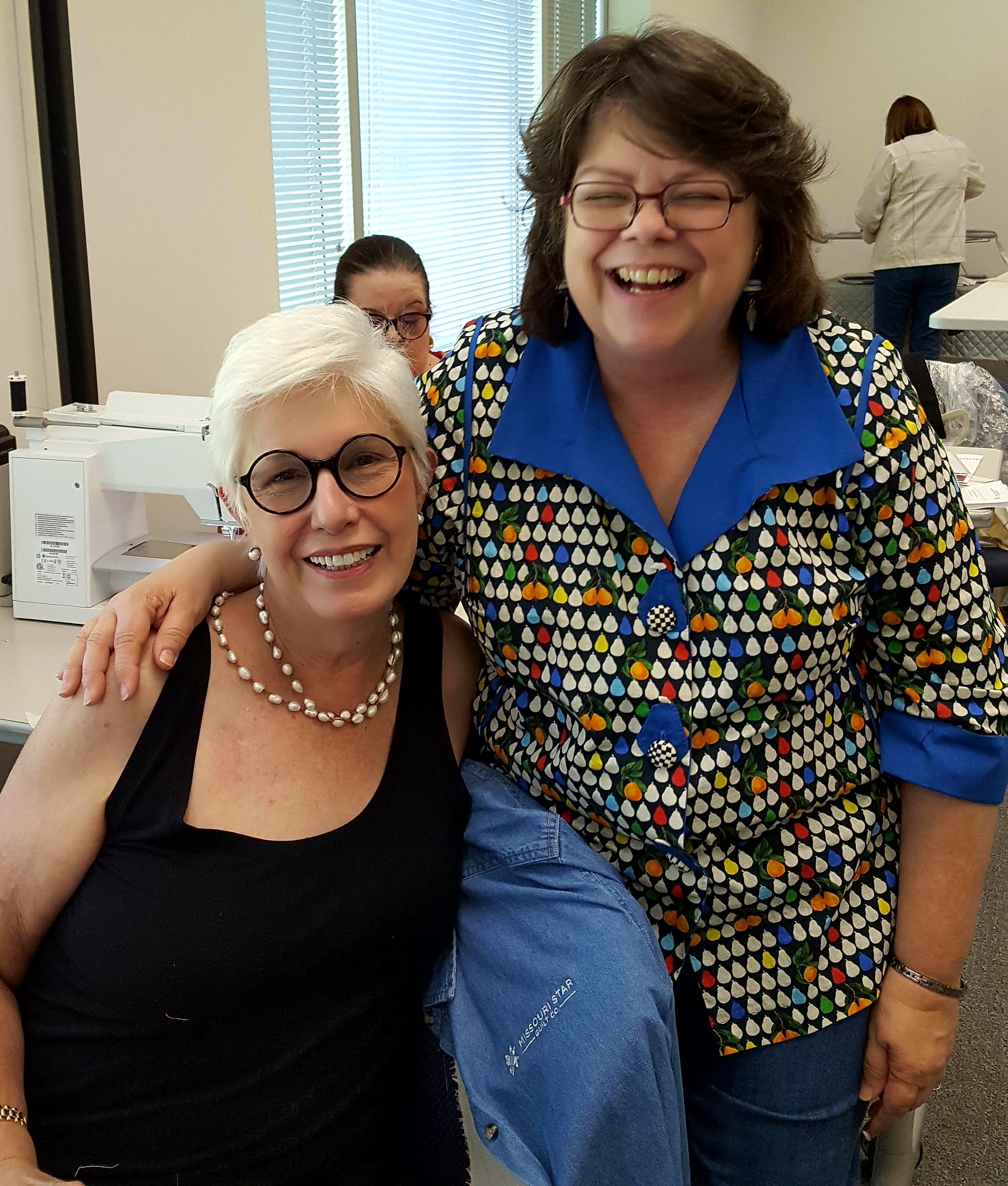 Happy Sewing, RAE
Enjoy receiving our blog? Sharing is caring, so forward this post to a friend by clicking on the Forward link at the upper right corner of your e-mail notification.  Remember that the beauty of the Fit for Art System is you can sew successfully with endless variations. Take a moment to review our variation patterns offered by clicking here.  Also, are you following us on social media?  Take a moment to check us out on Facebook and Instagram and follow the hashtag #fitforartpatterns and #sewsuccessfully.