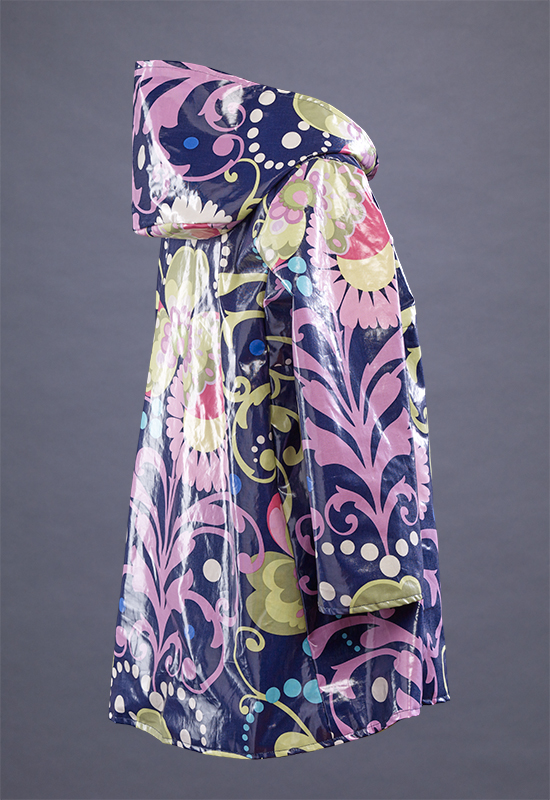 We are on the road to Atlanta for the Original Sewing  and Quilt Expo and spring has certainly arrived in this part of the country.  It has arrived on the Fit for Art Homepage too with a new banner to brighten your sewing thoughts and inspire you to perk up your wardrobe for spring.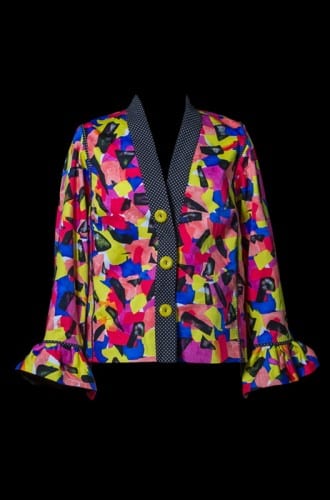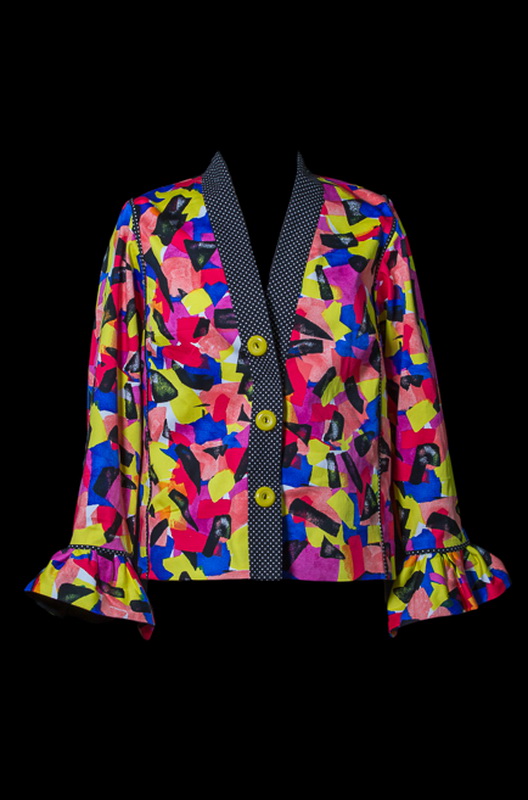 The Splashes and Dots Tabula Rasa Jacket opens the banner cheerfully.  Read more about this cotton sateen jacket with the bell cuff from Sleeve & Cuff Variations in the photo gallery description.  It looks great with black, white, or denim Eureka! Pants for work or play.   Colorful tops and mixed prints are a true fashion trend this season.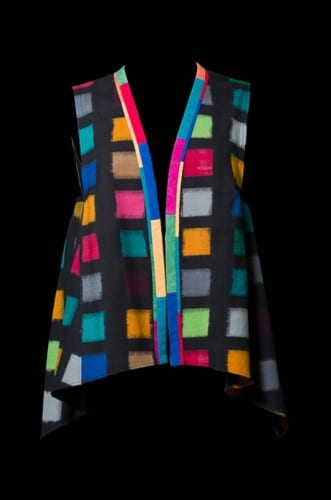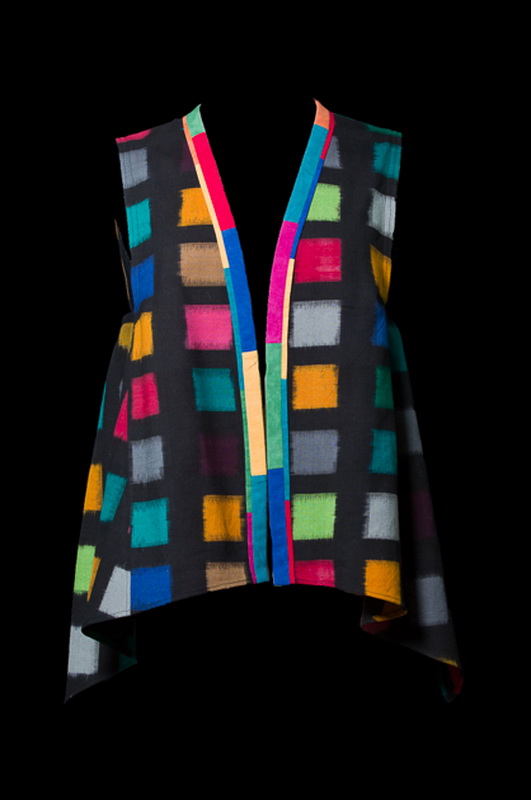 The Ikat Squared Vest is another colorful choice for spring.  It is made with ever popular ethnic fabric in unusually bright colors using Swing Variations for the TRJ.  This double Ikat is stunning and we had such a big piece that we each made a TRJ.  Carrie's vest can be worn with long sleeves on cold spring days and with short sleeves in warmer weather.  Her pieced front band in hand-dyed cotton from Cherrywood Fabrics really brings out the colors of the ikat.  You can see my TRJ made from the same fabric, Bright Squares, in the gallery.  It is very different.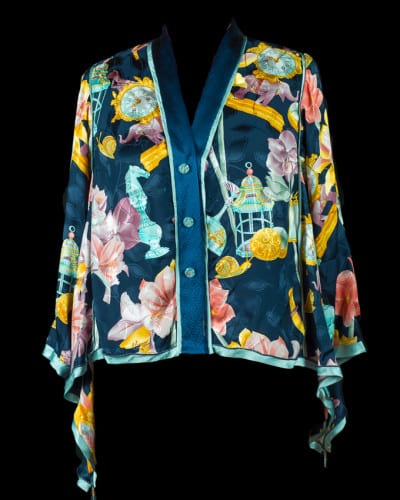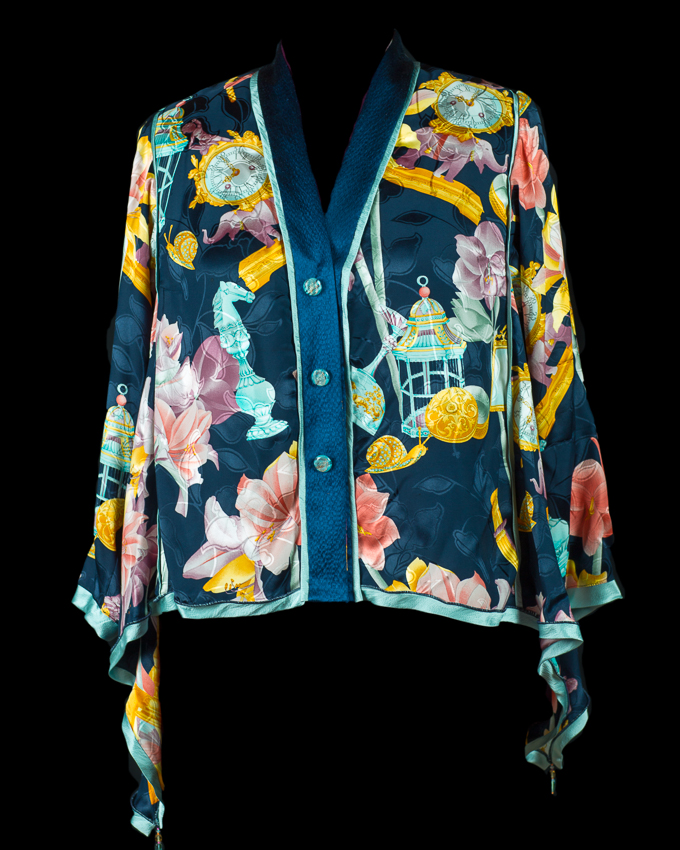 One of my favorite large print tops is the Fantasy Silk Swing top.  I have worn it several times for Easter with navy silk or sateen Eureka! Pants.  The fanciful Italian silk jacquard print is rich with image and color and the hammered silk accents really break up the print. If you pair it with jeans, it looks fun and casual. Visit the photo gallery to see the beaded accents that make it even more special.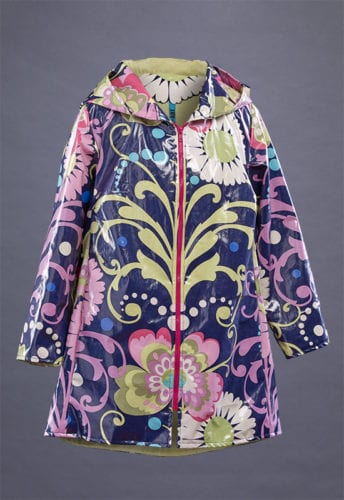 The April Showers Raincoat is right on trend as we are seeing so many shiny and coated fabrics in the fashion pages these days.  The Rain or Shine Variations for the TRJ is full of tips for sizing and sewing with this fun fabric, or read the article I wrote on working with Laminated Fabric in last year's Threads Magazine.  I love wearing it on chilly but rainy spring days in Baltimore.  It is warm but sure looks like spring has sprung.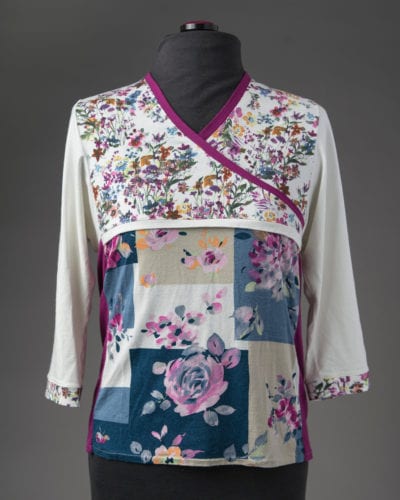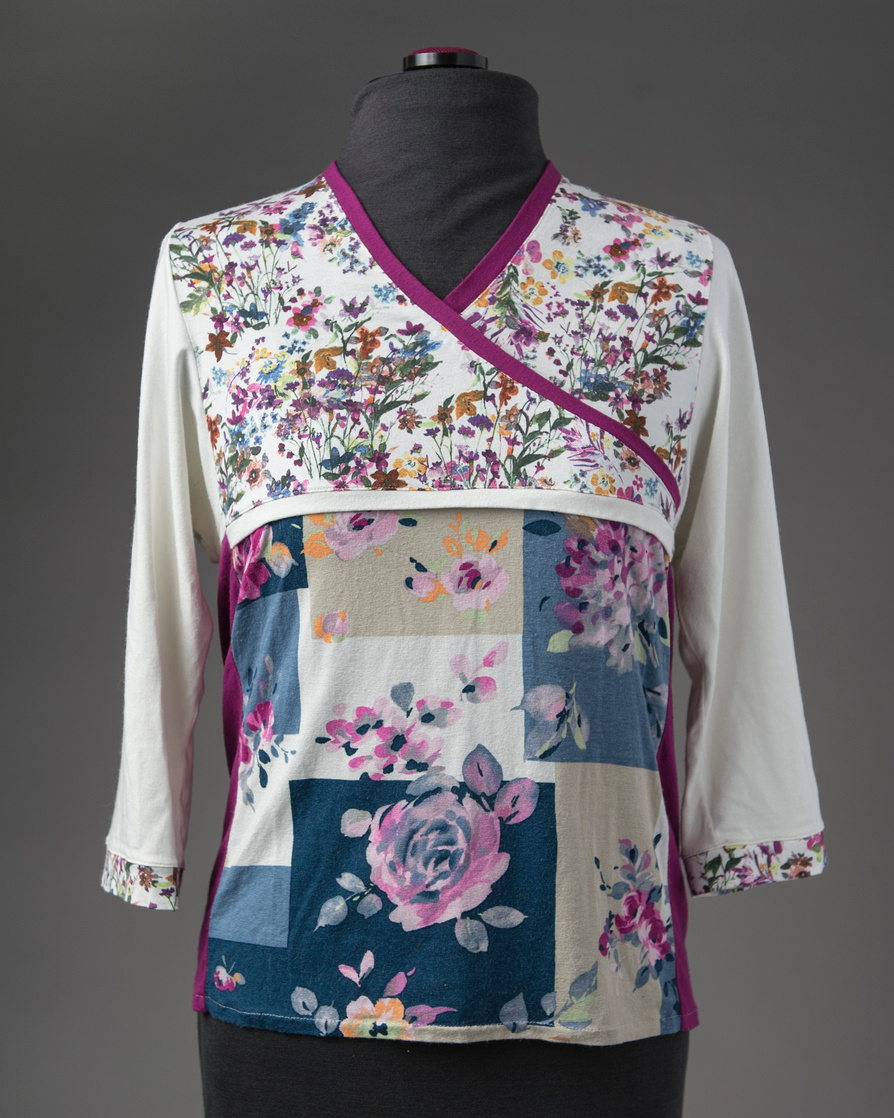 The final image in our spring banner is the Crossover Yoke Floral Bouquet tee.  It was one of our test garments for the Clever Crossings variations for the Tabula Rasa Knits.  Read in the gallery about how Carrie took a bunch of scraps and made this fun top. Fun florals and mixed print tops are all the rage this year, so try it out with your scraps at home.
Now it is time for you to plan your spring sewing.  If you are coming to the Atlanta Expo, pick up one of our beautiful knit bundles to #sewsuccessfully a fresh spring/summer TRK.  Search through your stash to find some fun linens or cottons to mix into a new Tabula Rasa Jacket or Shirt or another fun mash up of the Tabula Rasa Jacket Variation patterns.  Don't forget to send us a photo so we can feature your creation on our Facebook Page and to post with our hashtag #fitforartpatterns.
We are hoping that by the time we return to Baltimore from the sunny south, spring will have come to that region too. Hope spring comes your way soon!
Happy Sewing, RAE