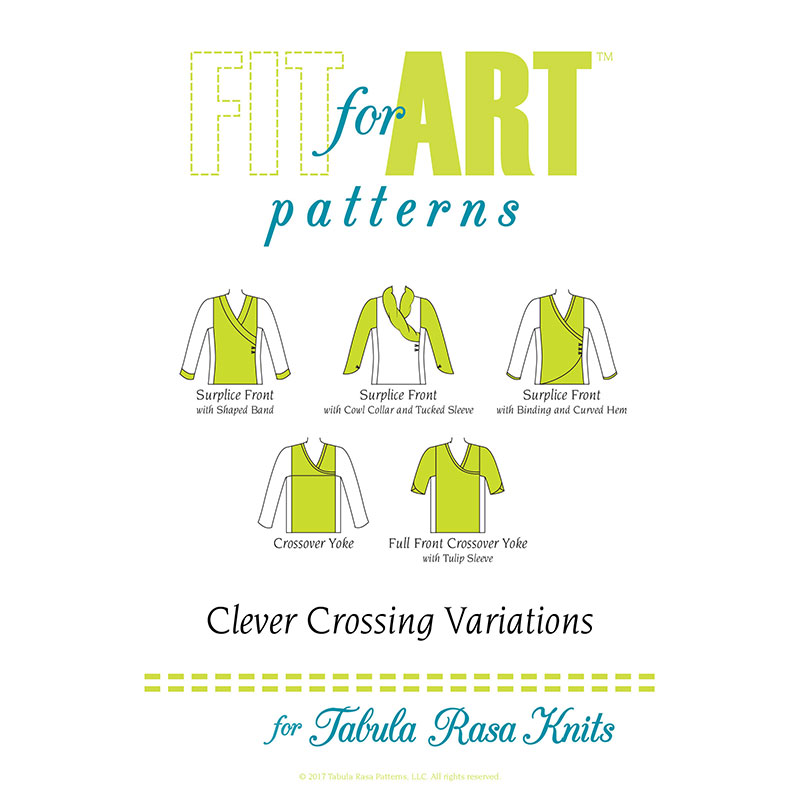 We love to sew knits, and we are happy to encourage you to sew fun knit tops with a new variation to the Tabula Rasa Knit Tee and Tunic. Welcome to the Clever Crossing Variations.  You are the first to know!  We have called this package of variations Clever Crossing because it is full of great patterns, templates and ideas for knit tees and tunics with a diagonal crossover in front.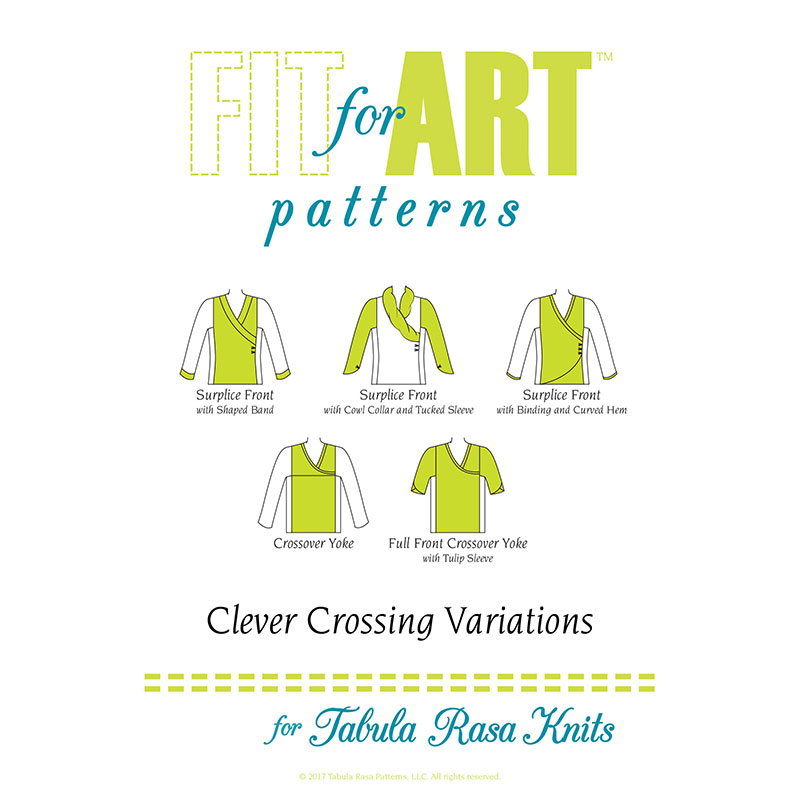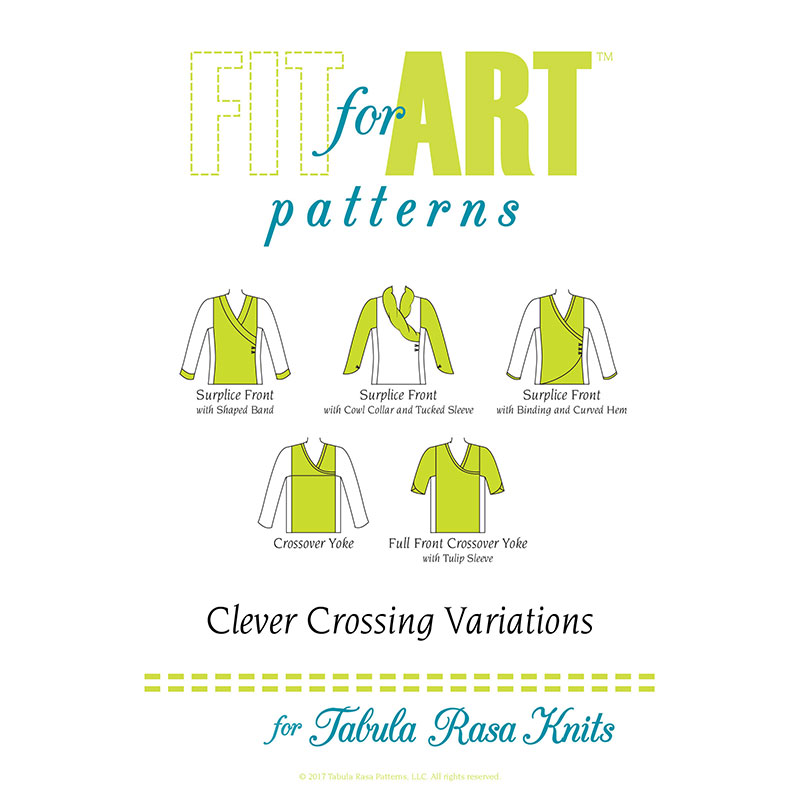 The Surplice Front features two overlapping fronts with tucks and can be finished with a simple binding at the neckline or with a Shaped Band, or a Cowl Collar.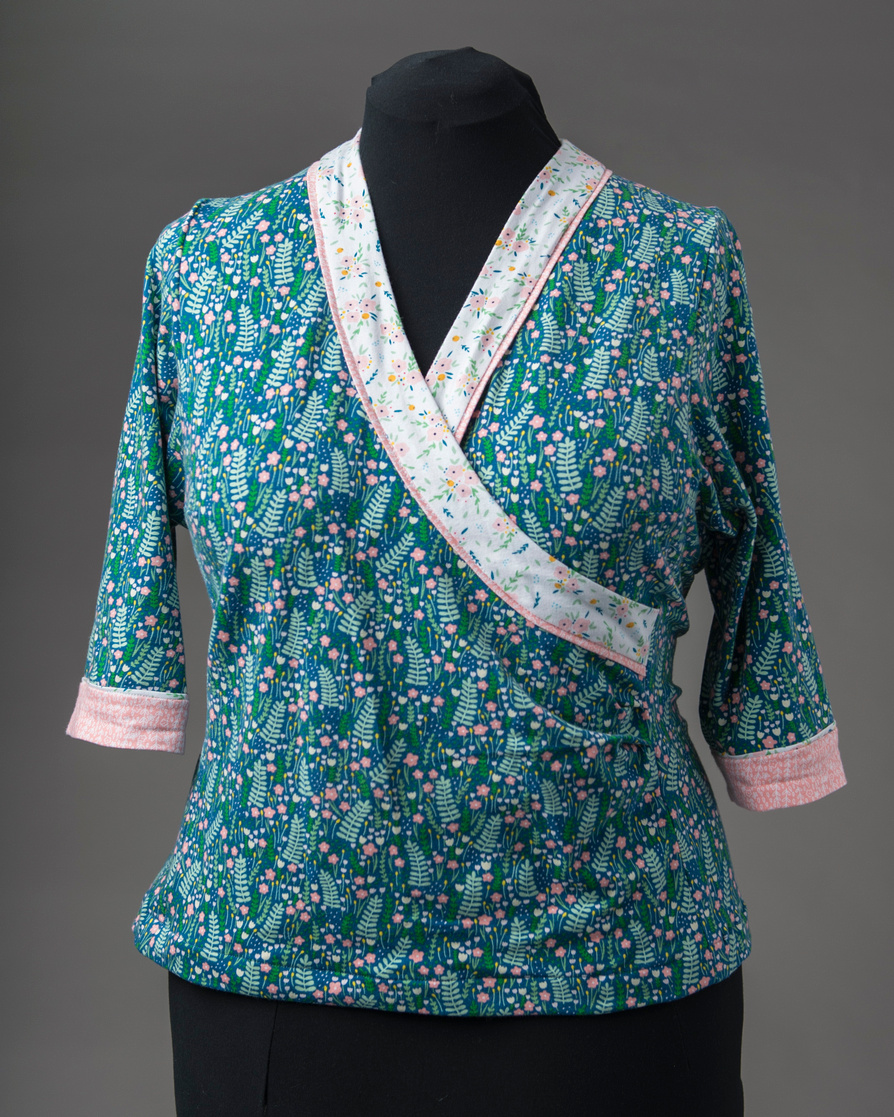 You can choose to keep the hemlines  even or create a curved hem with additional tucks.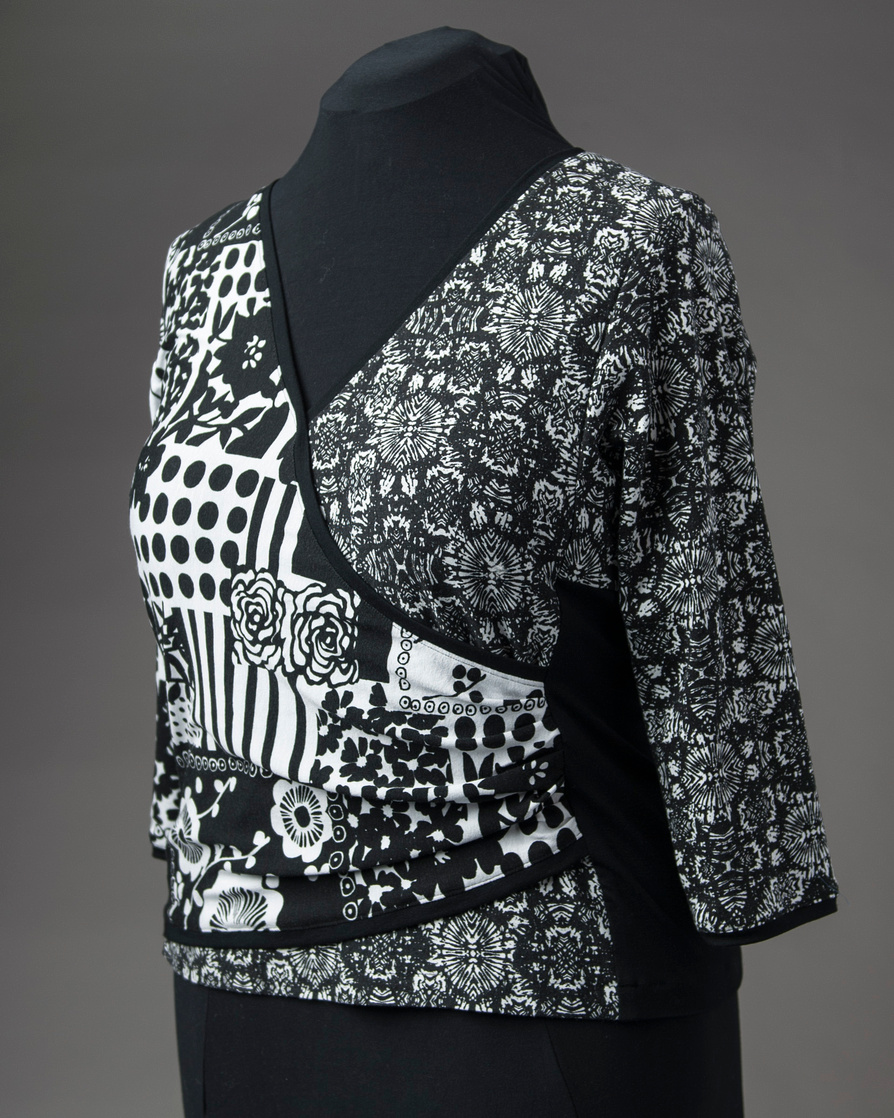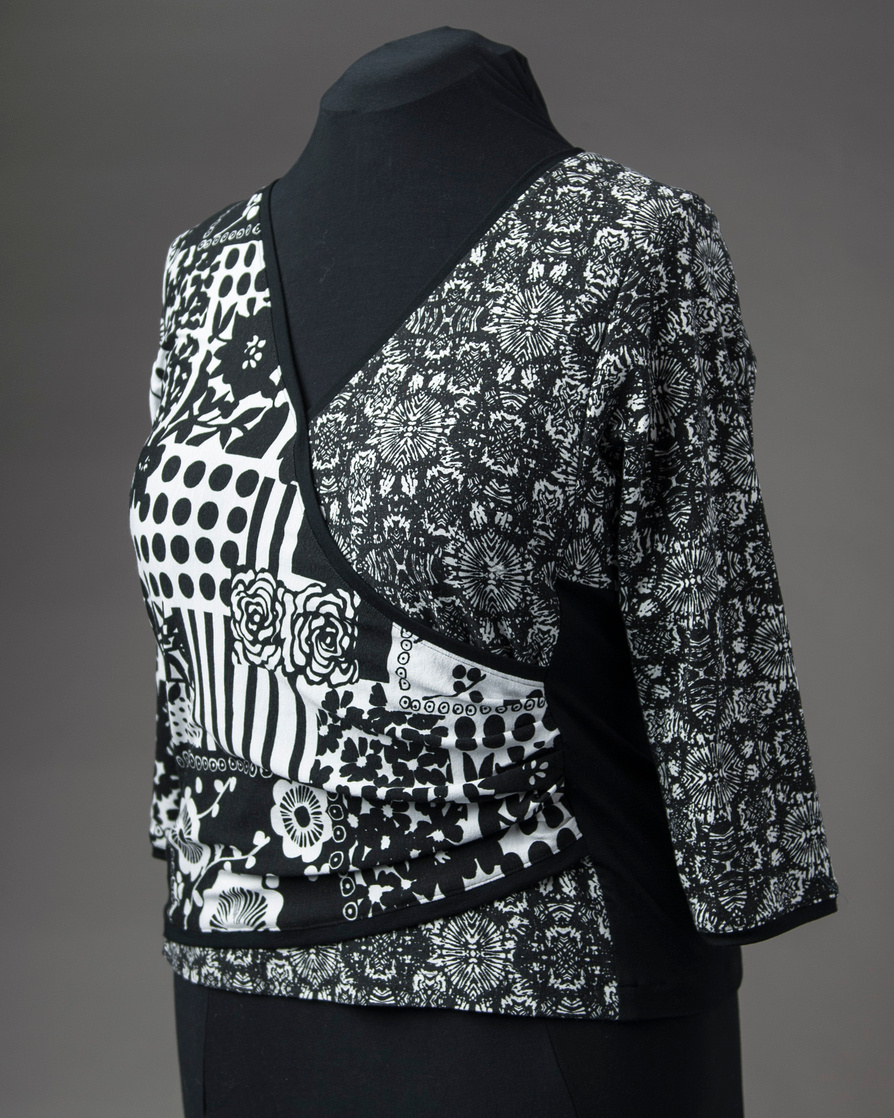 The crossover Yoke style is finished with an easy binding.  It can be designed with a pieced yoke, or a Full Crossover Yoke front (without the horizontal seam below the bust line).  Follow the directions to create a back yoke too and watch for future blog posts on piecing the back yoke.  This style is great for  using up lots of small scraps.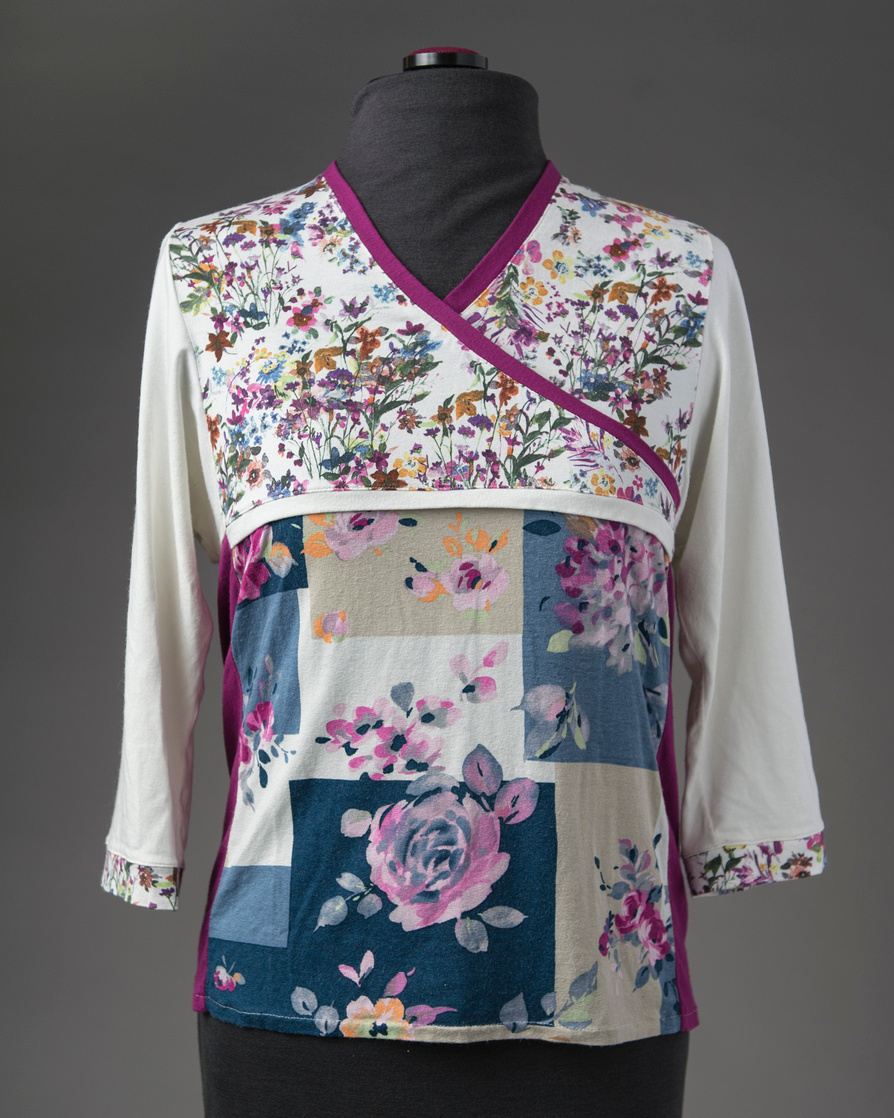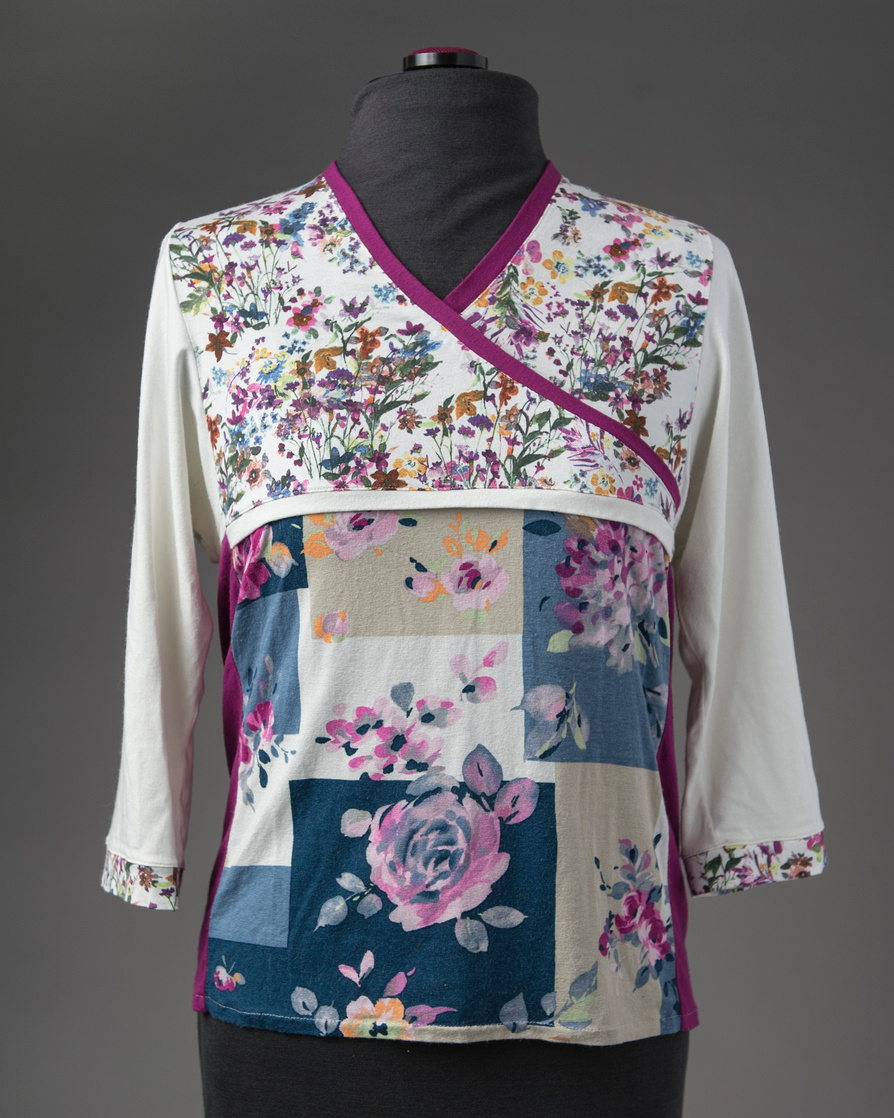 For summer ( or for those of you who like cooler tops all year round) we have designed a short tulip sleeve.  This flattering two piece sleeve cleverly crosses in the armhole.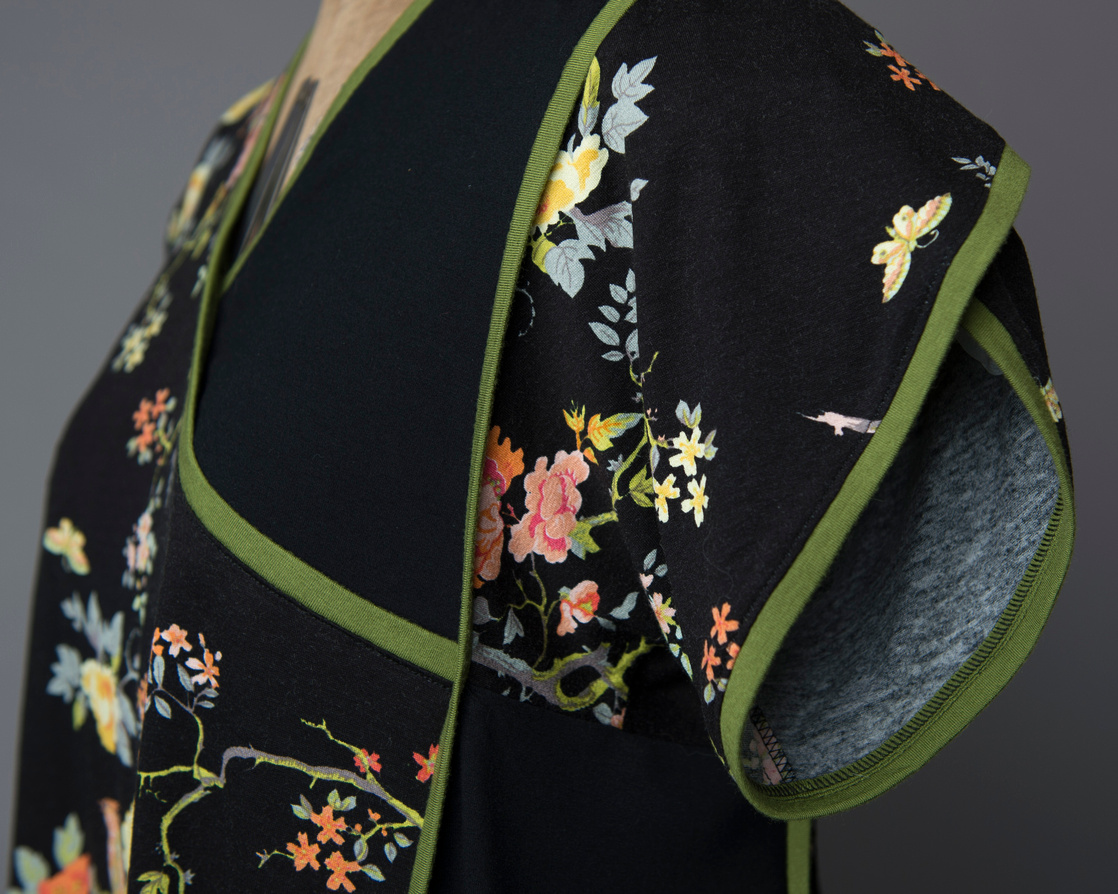 For winter, choose a long sweater-like sleeve with tucks at the wrist for a cozy look.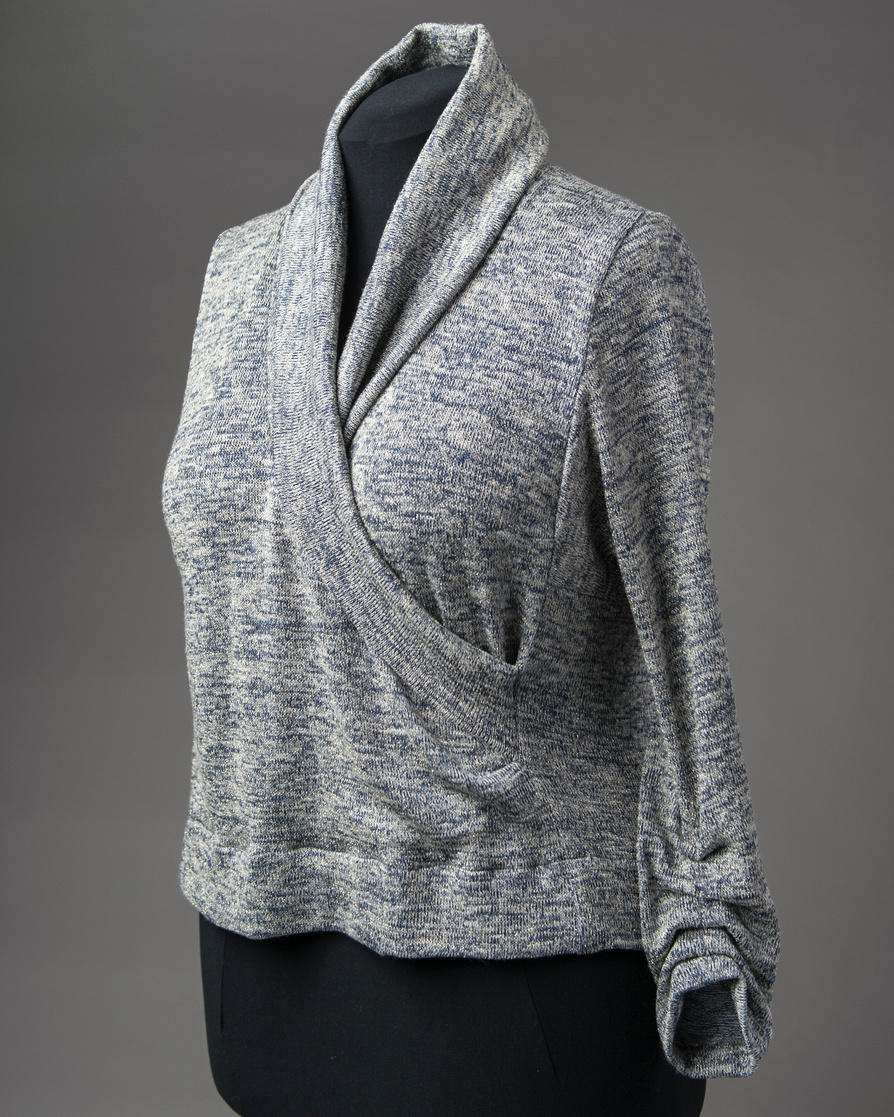 Take a look at more of these fun new styles in the gallery.
Today we are traveling to some summer shows.  Come see us and our samples live and get your Clever Crossing Variations at the Sewing Expo in Raleigh or the ASG Conference in Orlando.  We have some wonderful new knit bundles too, which stitch up into great tee's and tunics.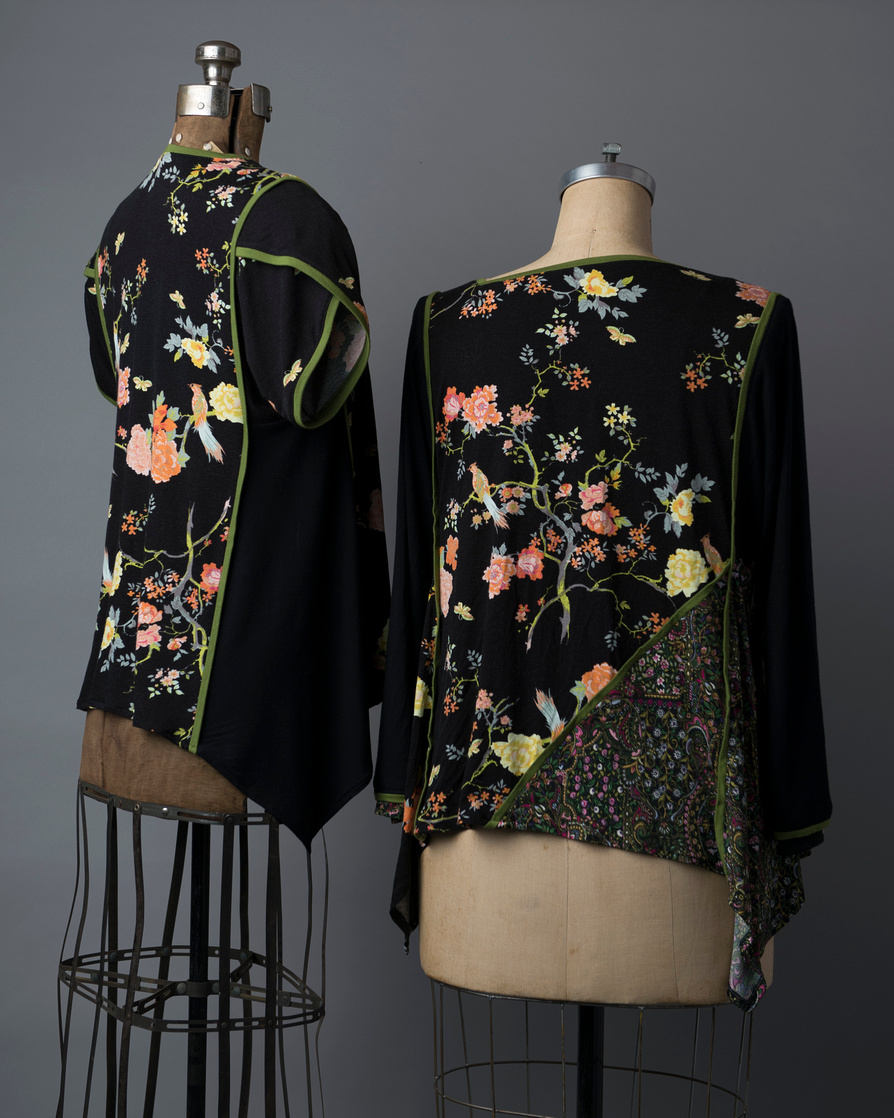 If you aren't going to these shows, you can order the knit pattern and this fun variation now from our online store today.  You are going to love these additions to your Tabula Rasa Knit pattern library.
Happy Sewing! RAE