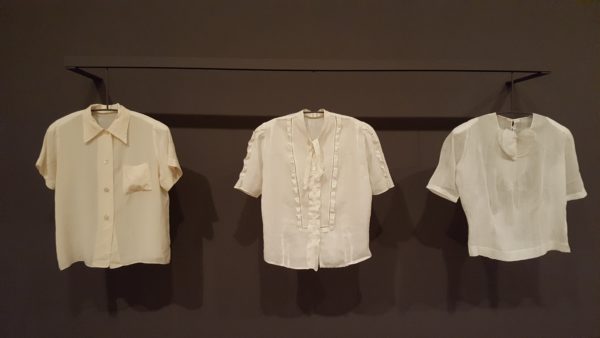 New York City always beckons and usually my visits include shopping and a visit to an upper east side art museum.  However, on my most recent trip I went a different direction, heading to the Brooklyn Museum to see their current exhibition Georgia O'Keeffe, Living Modern, through July 23, 2017.  It was actually my husband's idea and I am so glad he insisted.  O'Keefe is an artist whose work I have visited many times in many galleries, but never in the context of how her clothing, image and art influenced each other.
The spacious exhibit includes a number of photographic portraits of the artist, the clothing and jewelry she wore, and paintings that repeat these aesthetics.  It is a fascinating expose of a turn of the century woman developing as an artist in the early days of the modern feminist movement.  The exhibit opens with her early work as a student and young teacher.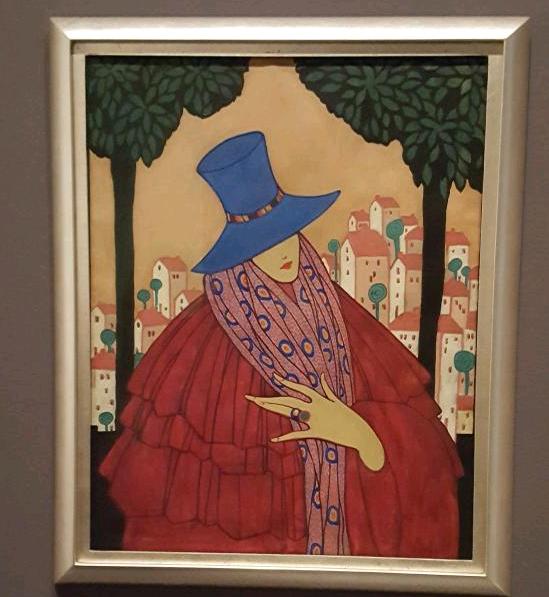 She is drawn to contrast and most of her clothing is black or white.  There are collections of the blouses and dresses she designed and sewed herself along with sewing notions and a photo of her hands sewing captured by Arnold Stieglitz.  She made some beautiful pin tucks!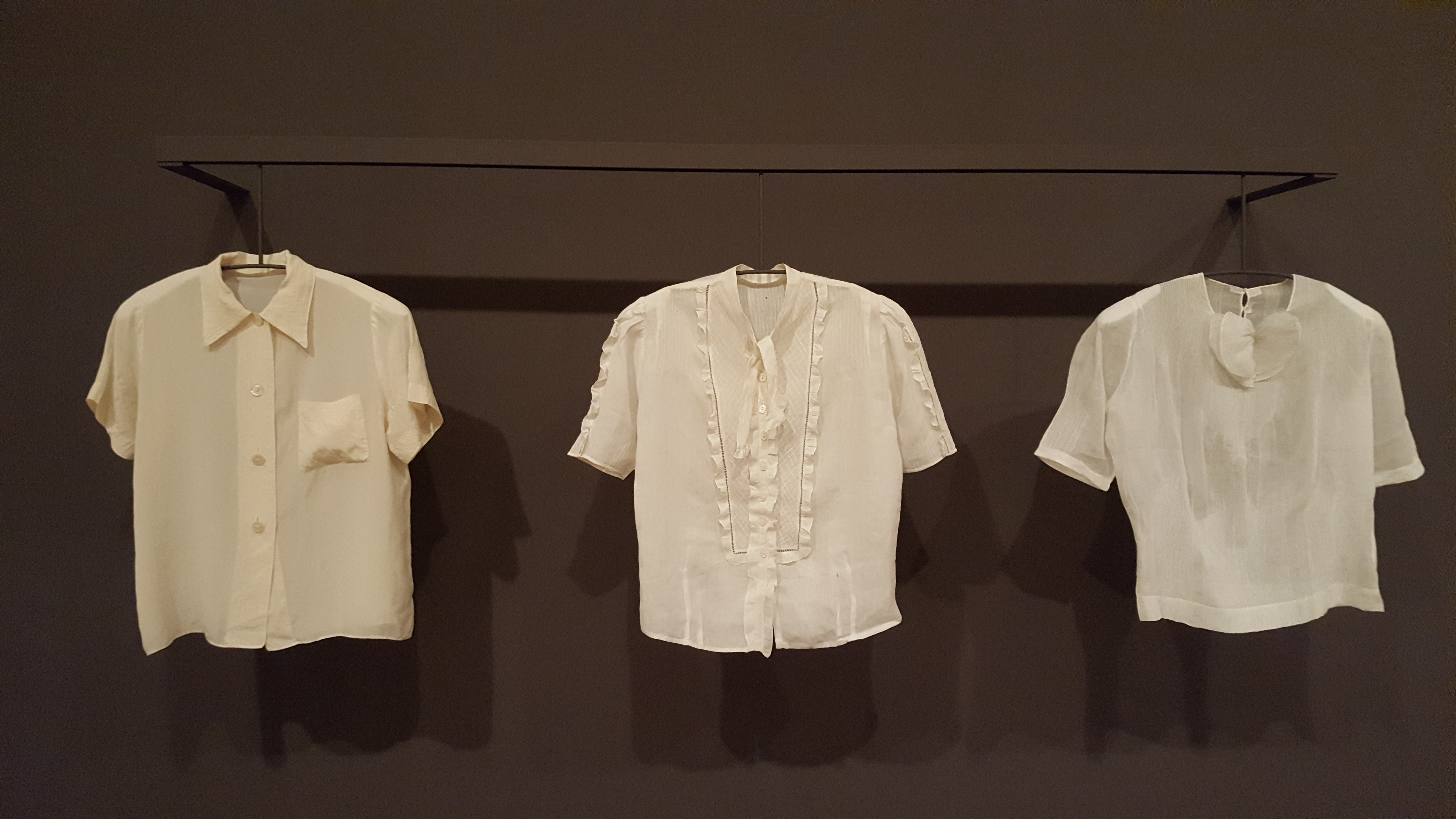 As the exhibit moves through time, the influences of abstraction and Asian culture, as well as the effect of lifestyle and location is easily seen in her wardrobe choices.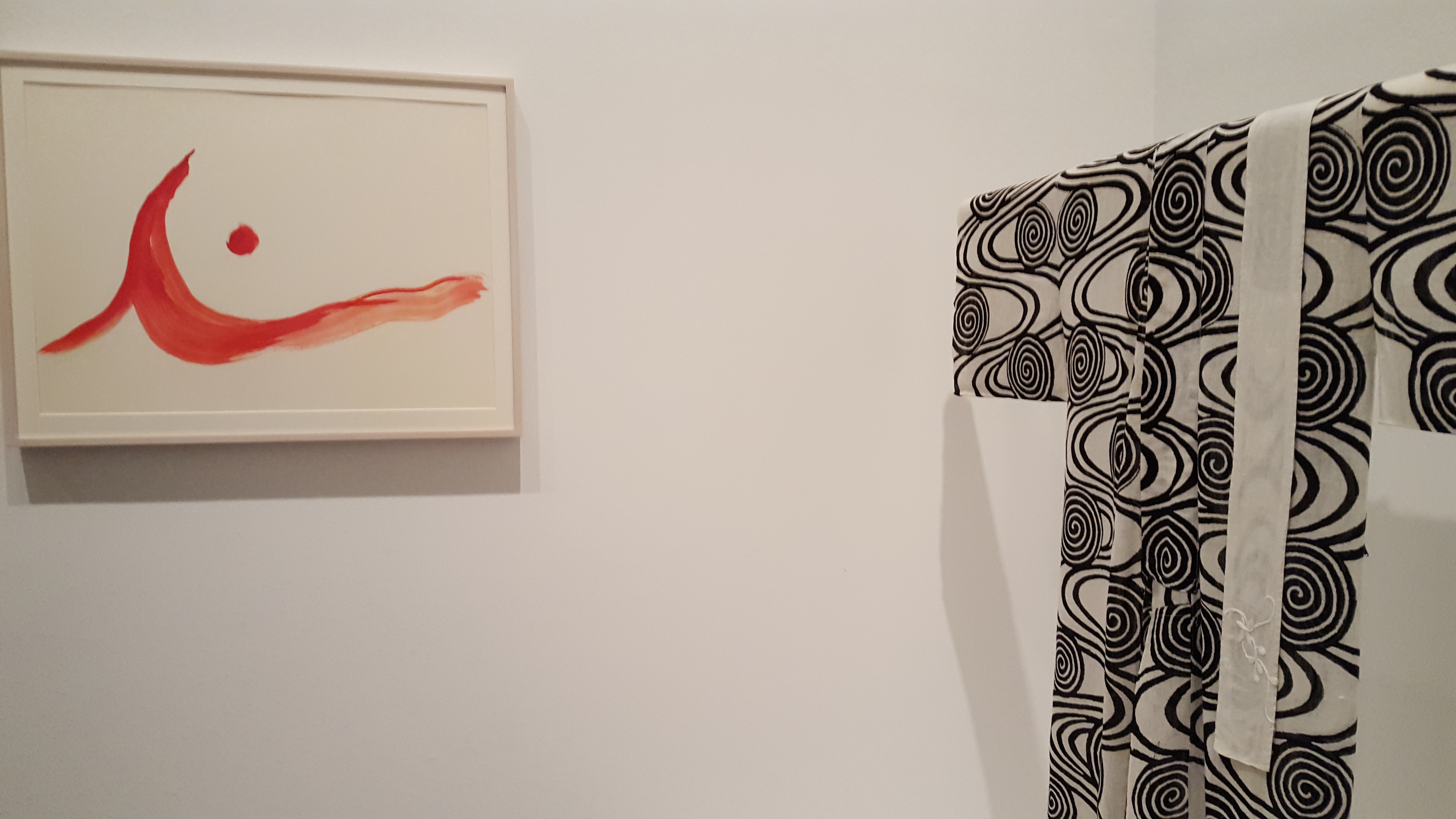 Of course, I was drawn to her habit of repeating the same style garment in different fabrics so she could layer them for different occasions and seasons.  I also appreciated her emphasis on comfort and functionality in her personal adornment and surroundings.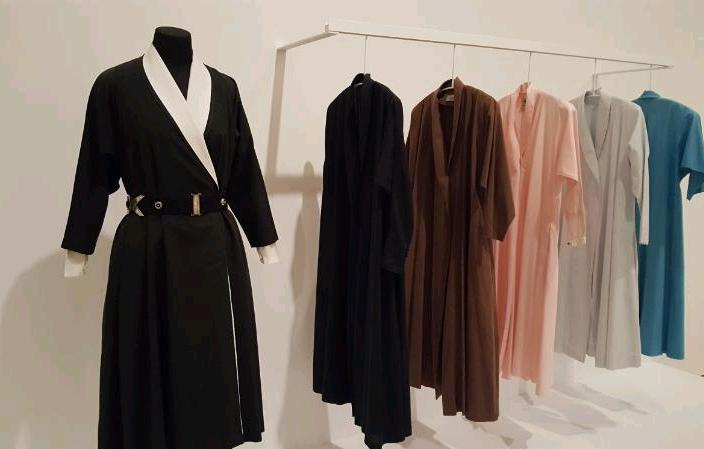 Most impressively, she was comfortable in front of the camera, striking bold poses for a variety of photographers.  In light of my current Me Made May exercise, I was envious of her clear delight in being captured on film, as a young darling of the art world and as a contemplative aging artist.
I cannot remember an exhibit that has given me so much to think about.  The feminist themes, the functional and decorative nature of clothing, the power of crafting one's own personal image, and the interaction between beauty and art.  Visit the museum's site to see an excellent short film about the exhibit with some close-ups of the clothing, photos and art.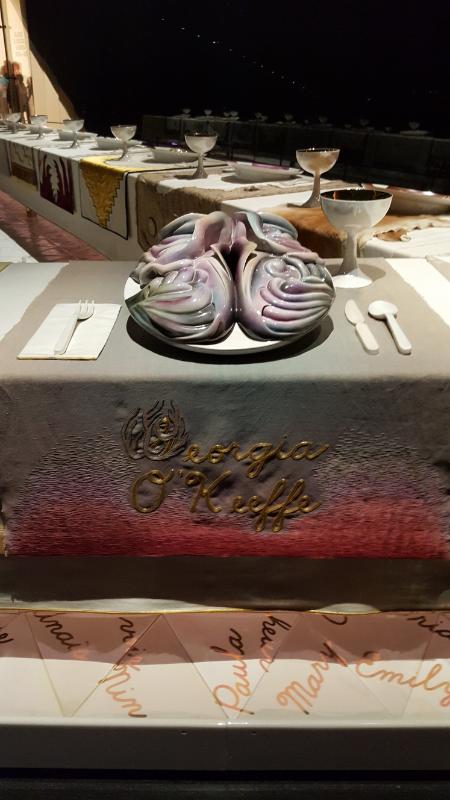 If you go, plan to spend some additional time taking in the other exhibits in the museum's 4th floor Center for Feminist Art.  You can see Judy Chicago's The Dinner Party: a large instillation that has a Georgia O'Keefe place setting.  There is also a thought provoking exhibit of works by Radical Black Women artists that includes garments and quilts of particular interest to lovers of fiber art.
The exhibit catalog, by guest curator Wanda M. Corn, is also filled with information about O'Keefe's influences, the designers whose fashions she purchased and the dressmakers she commissioned to copy her favorite garments.  Perhaps I will write another post about this woman who "lived modern" in every sense of the word.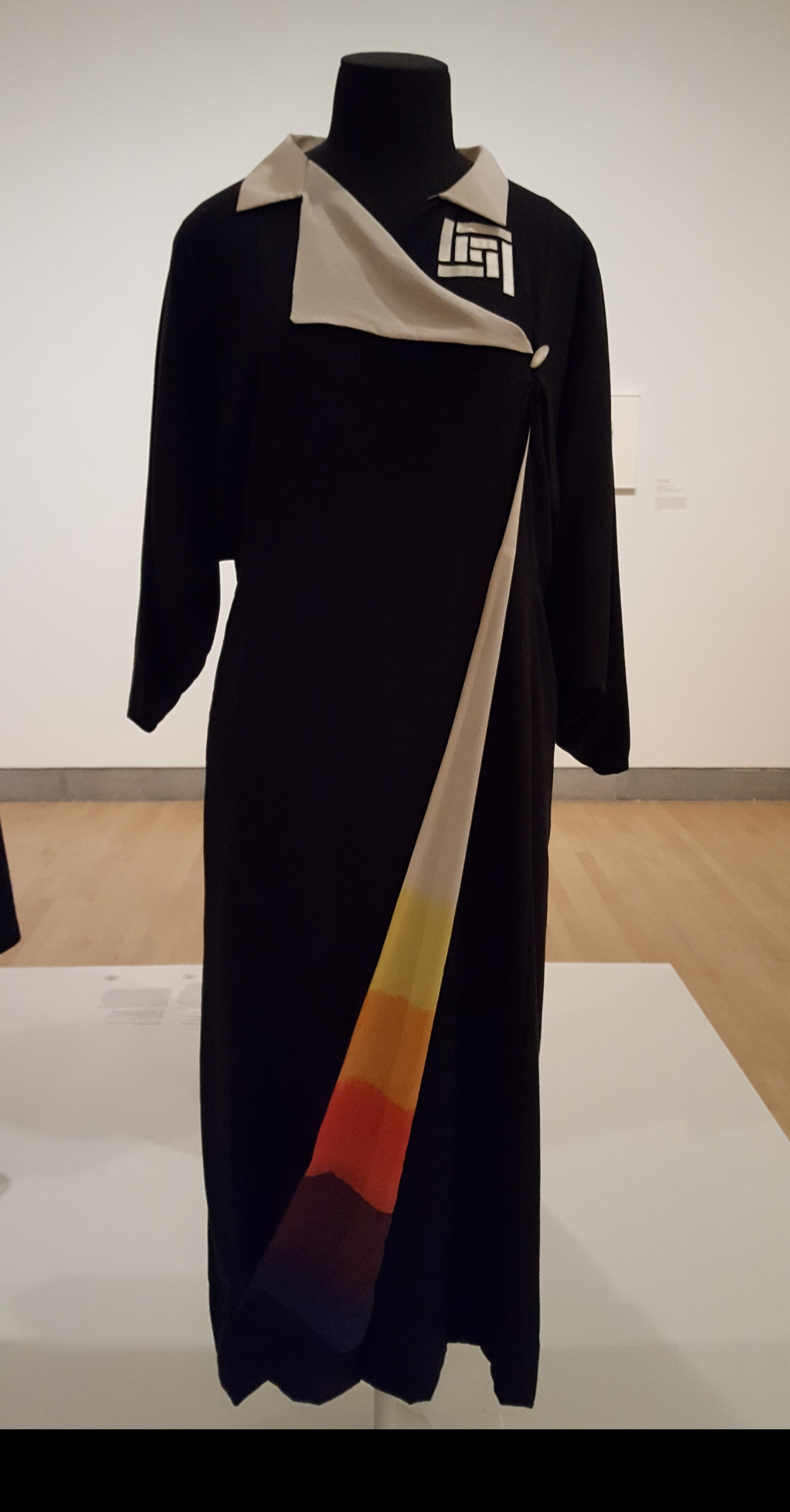 What is in your modern wardrobe?  Is it functional and comfortable?  Are you designing and sewing the elements yourself?  Have you seen this exhibit or others you found inspiring? We would love to hear your thoughts.
Happy Sewing, RAE