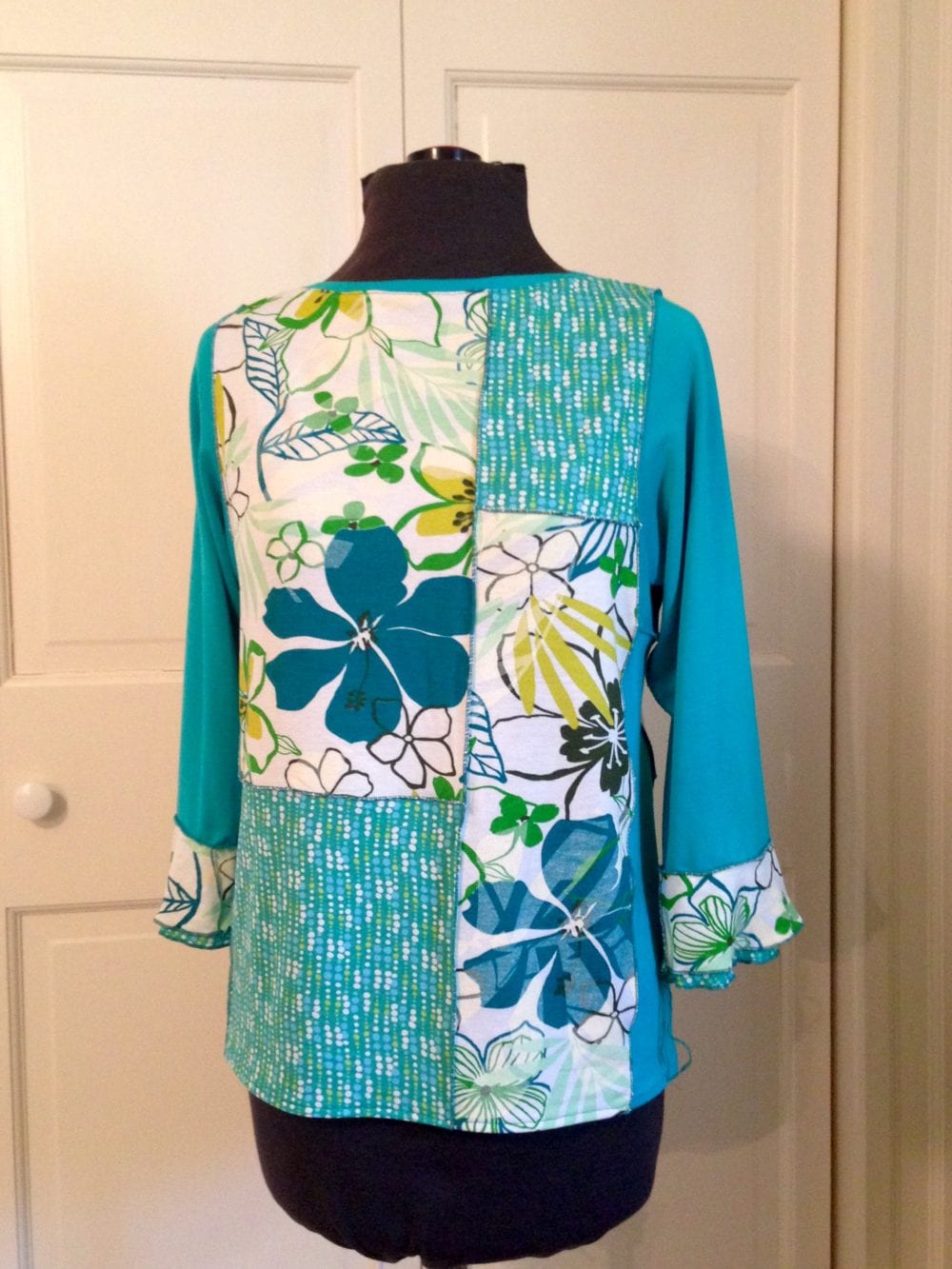 Since January, it seems we have been very knit happy.  We have been busy testing and developing a new knit variation for the Tabula Rasa Knits pattern which we hope to have ready this summer.  And, 2 weeks ago, Carrie and I each carved out some time to make a new knit top using the leftovers from some of the knit bundles we had for purchase at our spring shows.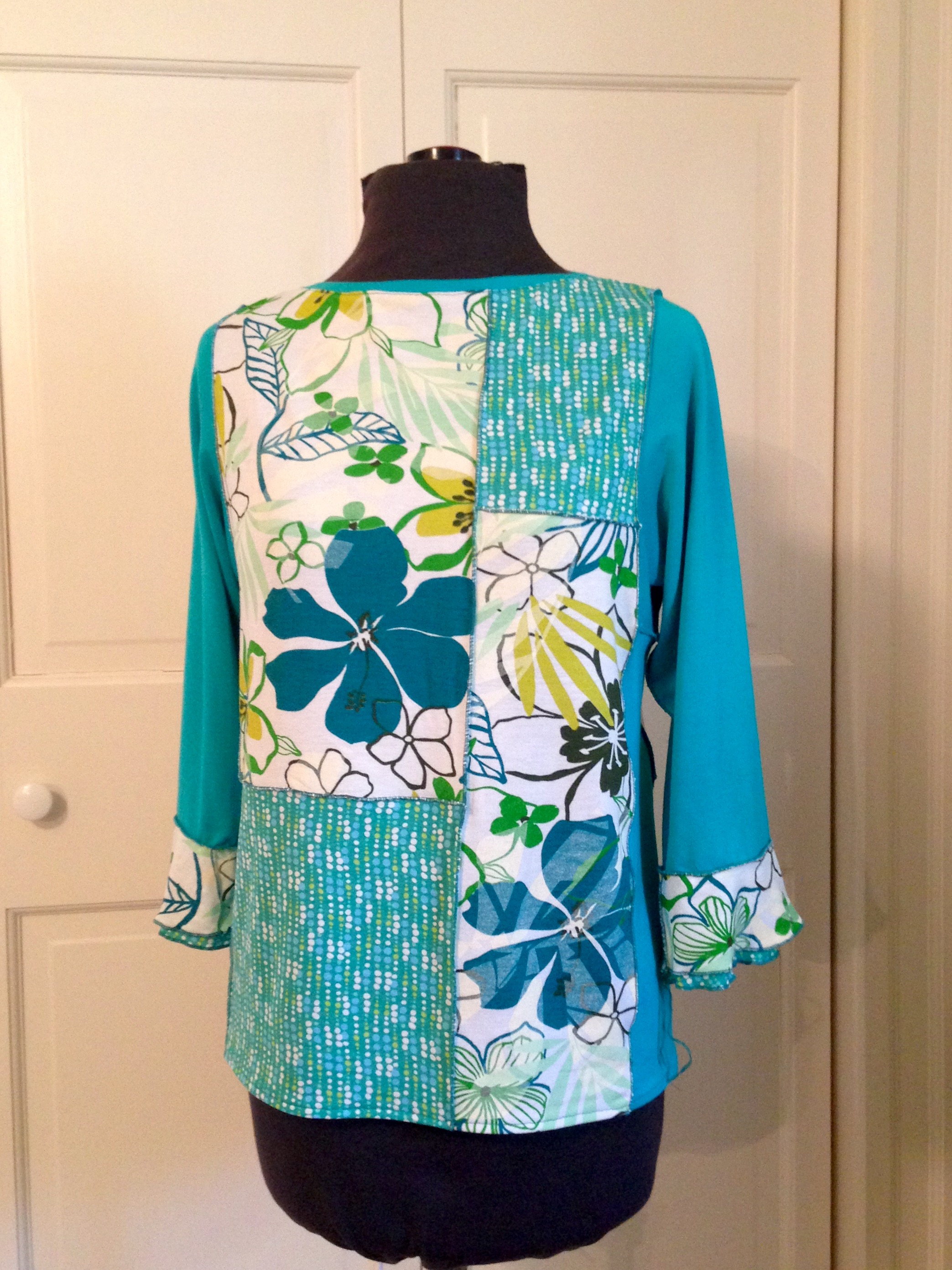 If you were in Cleveland, you got to see us wearing our new tops, but sadly we did not have a free moment to snap photos of each other in our tops.  You will have to see them on the dress form for now.  (We do have a couple of bundles of the knit fabrics you see featured here left, so if you are interested in purchasing one, drop us a line through contact us.)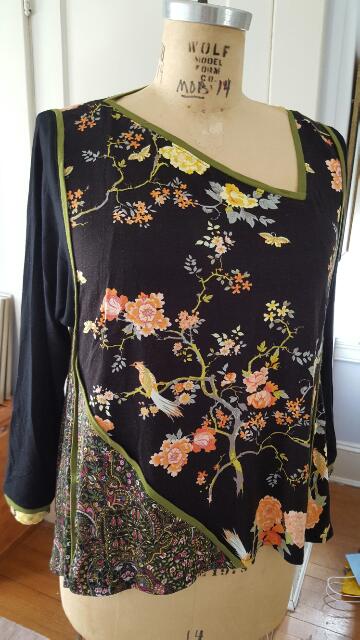 We held our first 2 day Knit Workshop in late January and had a great time sharing our knit knowledge with our energetic students.  They made Tabula Rasa Tees and Tunics.  If you are interested in taking this class, it is being offered at Capital Quilts in Gaithersburg, MD on April 13 and 14.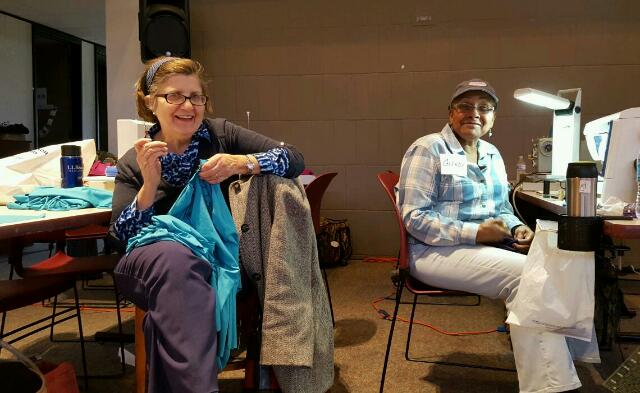 While we were sewing together, a discovery was made regarding the best stitch for sewing knits. There are so many opinions and methods for sewing knit tops and garments.  We advocate for stitching your seams on a sewing machine and then, after checking the fit, finishing the seams on a serger or with a zigzag.  Our written materials suggest you use the narrowest zig zag setting on your machine for sewing the pieces together.
Because each student brought her own machine, we discovered that our directions yielded quite a variety of stitches.  Most of them looked like a true zigzag, not the stitch we sew with.  After some deliberation, I realized that I actually set my machine, a Bernina 430, for a straight stitch adjusted one or two points in width.  It creates a gently shifting "straight" seam that looks smooth, but gives easily as the body moves in the knit top.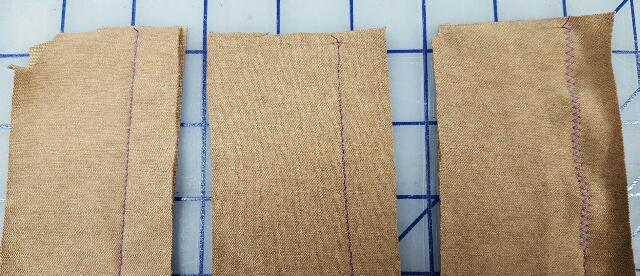 It took a while to find the ideal setting on each machine.  Stitches labeled "knit" stitches on many sewing machines are stretchy, but they are not the best alternative because they are hard to release if you need to make a fitting or sewing adjustment.
If you have not yet found the knit stitch of your dreams, play around with your machine settings by reducing the stitch width on the zigzag setting, or increasing the stitch width on your straight stitch setting.  As always, make plenty of samples and tug convincingly on your samples to determine if the stitch will keep your knit seams intact wear after wear.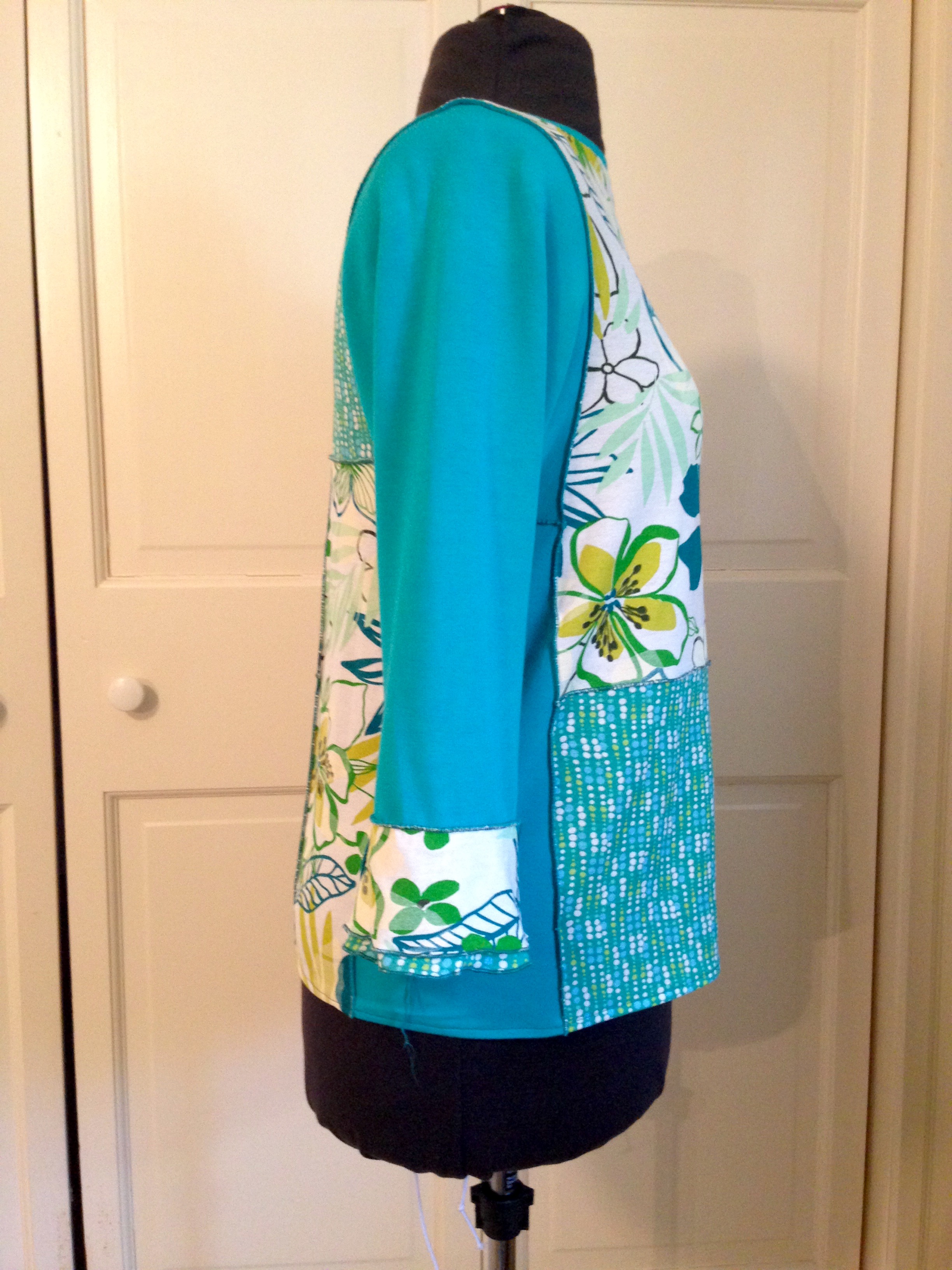 Here is another bit of wordplay.  At the Baltimore Heritage Quilt Guild show in March our booth featured Quilted Jackets with a smattering of other Fit for Art creations mixed in for variety.  As I was explaining our patterns to one enthusiastic shopper, I told her that in addition to a jacket pattern we had a wonderful pattern for knits.  She expressed an interest so I showed her the pattern and a sample.  Her response was that she was interested in a knitting pattern, not a sewing pattern for knit fabric.
Words sure are tricky, but don't let them slow you down.  If there is a technique or direction in a Fit for Art pattern or tips book that is tripping you up, send us an e-mail and we will be glad to provide some clarification.  Someone else probably has the same question!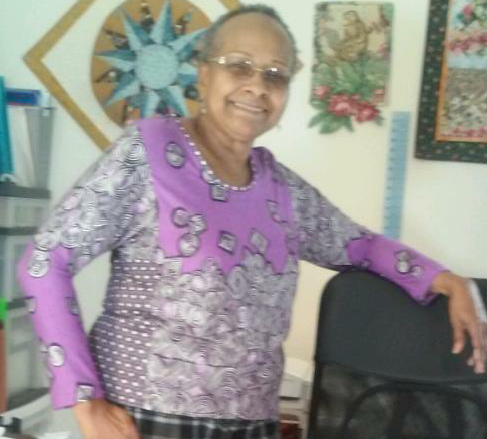 Have you sewn any fun new spring knits?  If so, send us some photos.
Happy  Sewing, RAE