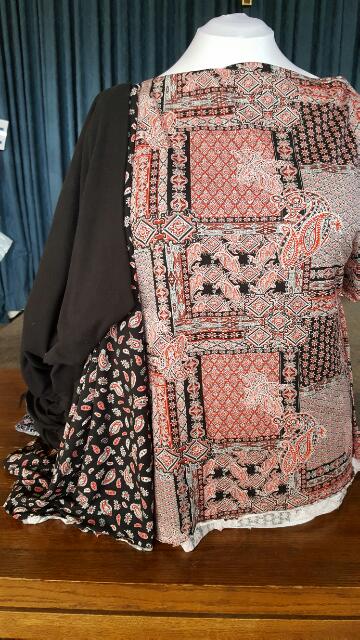 Stitching up knits with coordinating fabric is a great way to expand your wardrobe with a one of a kind top, and we are here to help!  This is the third fall that we have assembled knit bundles with 2 ½ yards of coordinating fabric to encourage you to make some Tabula Rasa Knits.  The bundles will be prominently featured in our Original Sewing and Quilt Expo booth in Fredericksburg next week.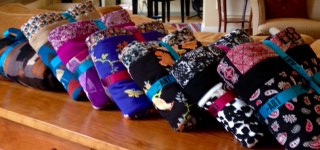 I played with one of our bundles during our Sew! Let's Get Dressed Retreat in August.  I chose a group with red, black and white fabrics because it matches some comfy red shoes I wear this time of year.  See how I arranged the fabrics a couple different ways to imagine the possibilities before choosing the design.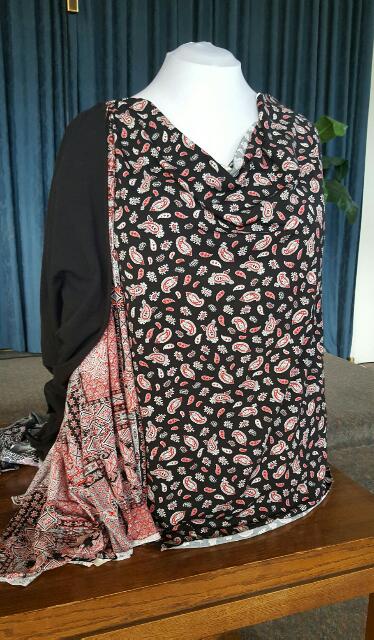 The bandana print was my favorite on the front and back.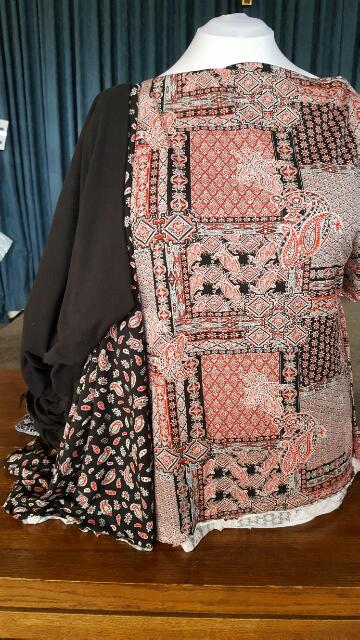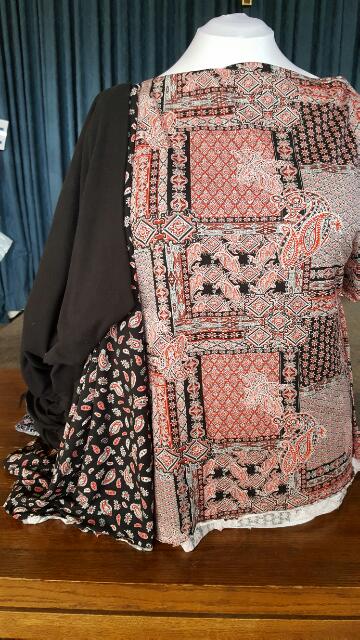 It seemed to me that the print would be complimented by the ballet neck finish found in our Wide Neckline Variations pattern.
The ballet neckline and the boat neckline have an easy finish if you are just getting accustomed to sewing knits.
The folded knit band finish is sewn to the front and back separately before the shoulders are stitched together.  Because the necklines have only a slight curve, it is easy to apply and finish each band at the neck edge.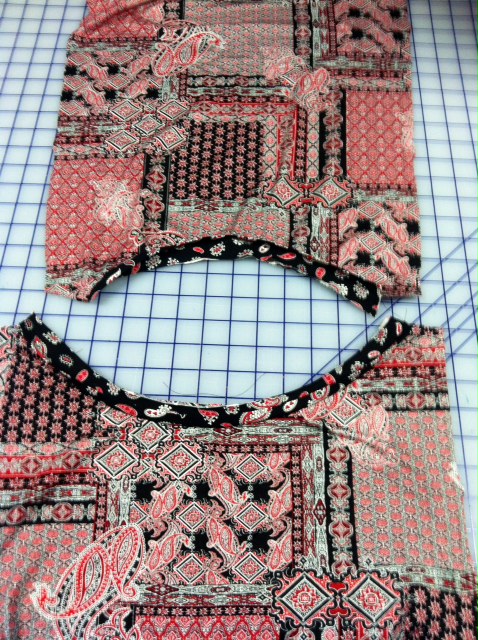 You have probably observed that my front is wider than my back.  This is not unusual, especially since the back has been adjusted to fit snugly atop my curved upper back. (Read the step by step instructions for adding a round back adjustment to a knit in our Common Fitting Adjustments for Knits.)  When I am wearing the top each side sits smoothly on my body.
Once the bands are applied to the top pieces and the seams clean finished, the shoulder seams are sewn together, matching the bands at the neck edge.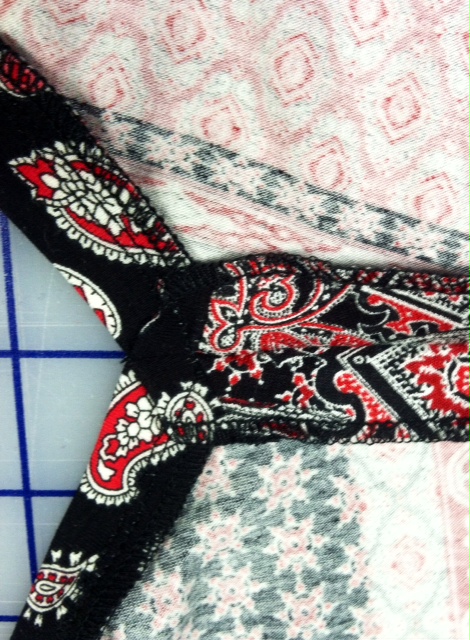 The shoulder seams are then pressed open and the band's finished seam allowances are topstitched to secure the opening at the neck.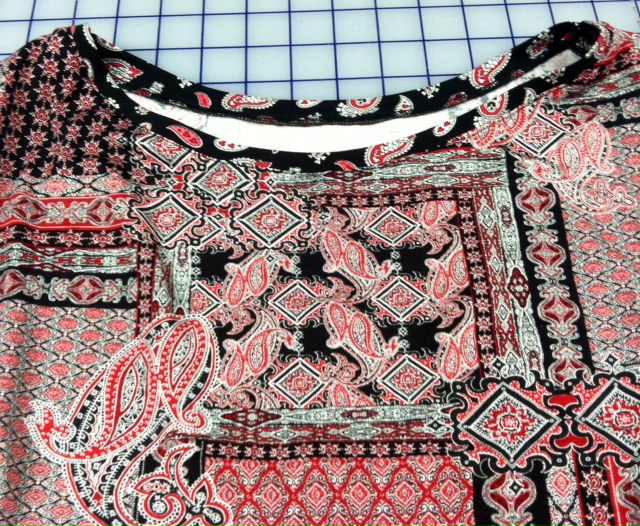 If you are comfortable sewing knits, these bundles will really inspire you.  If you feel nervous about sewing knits, plan to take the Stretch your Knit Knowledge class at the Fredericksburg OSQE or sign up to take our 2 day Sewing with Knits Retreat January 21-22 in Baltimore.  I bet I will be wearing my new tunic top.
For both sewing and design tips, read the previously published posts "Inspired Fall Knits", and" Mixed Knit Tops" that feature a variety of designs made with our beautiful imported knit bundles.  Send us a photo of the tops you have made with our knit bundles.  We love to post them on Facebook.
Happy Sewing, RAE