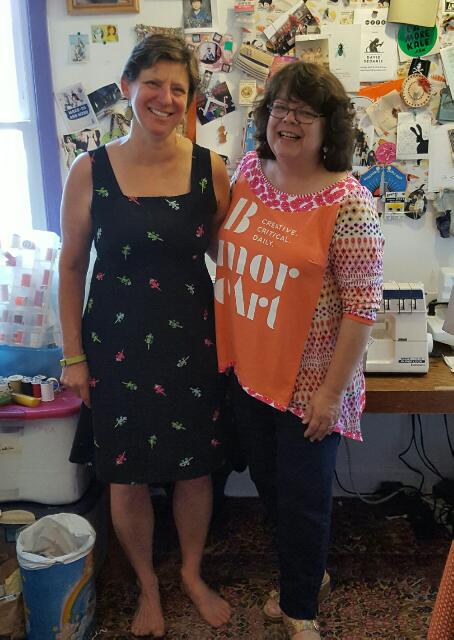 Sewing knit tunics with the Tabula Rasa Knit (TRK) pattern has become a bit of a passion for me.  The only thing I like better than designing and sewing tunics is wearing them.  It has become one of my go to looks.
I was inspired by Nancy Penzi of Grand Rapids MI who came to our booth at ASE in 2015 wearing a TRK tunic made from a tee shirt she had bought in Paris.  Like me, she said she often sees printed tee's she likes but does find the styling of a classic tee to be comfortable or flattering.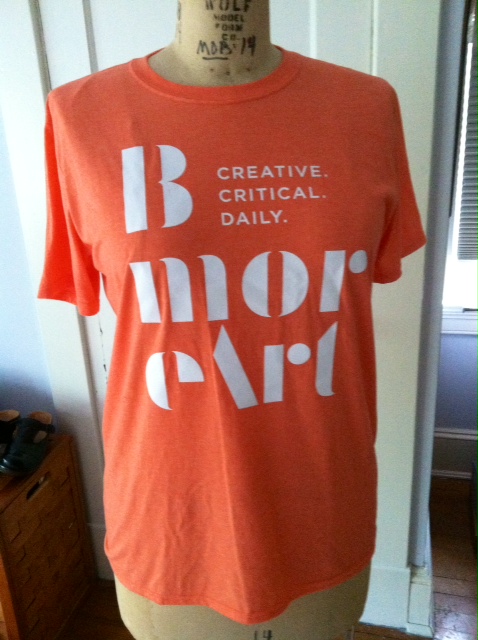 So, when I spotted a fun orange and white tee advertising B-More Art, a website and publication that supports artistic initiatives in my beloved Baltimore, I purchased one.
As summer approached, I pulled out the tee and searched the knit stash for some fabric to compliment the tee.  I found one small piece of pink, white, and orange flowers that looked great, but was not enough.  Then I went to A Fabric Place in search of more coordinating fabric.  As always, they did not disappoint.  I chose a white jersey with orange, red, navy and yellow geometrics from several prints that complimented the tee and floral scrap fabric.  Then I got to work.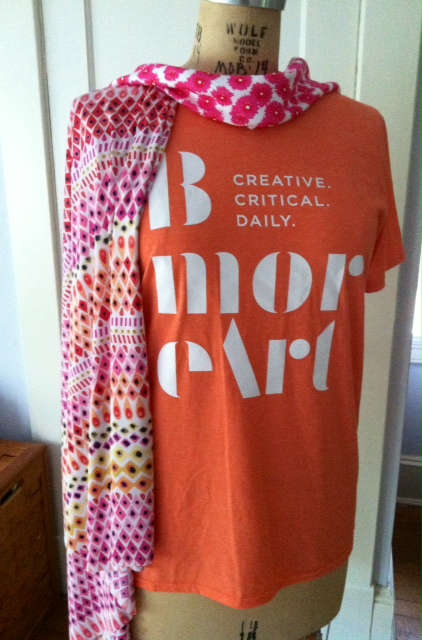 I cut off the neck band carefully so I could use it later to finish the sleeves.  The placement of the large letters on the front of the tee led me to choose the Ballet Neckline  from Wide Neckline Variations for the TRK tee and tunic as my design.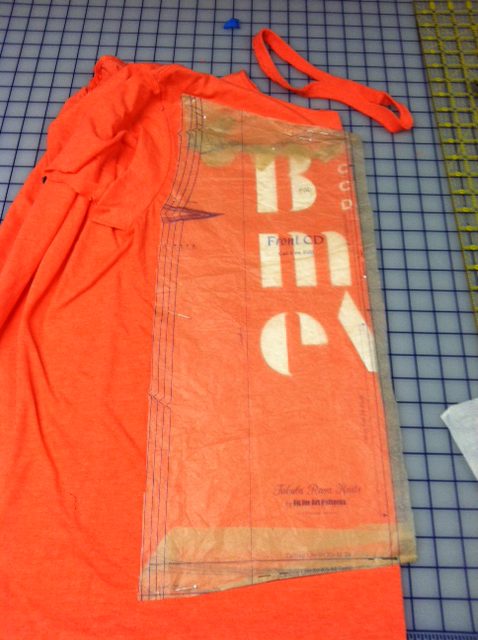 The scrappy floral became a narrow yoke in the front and back.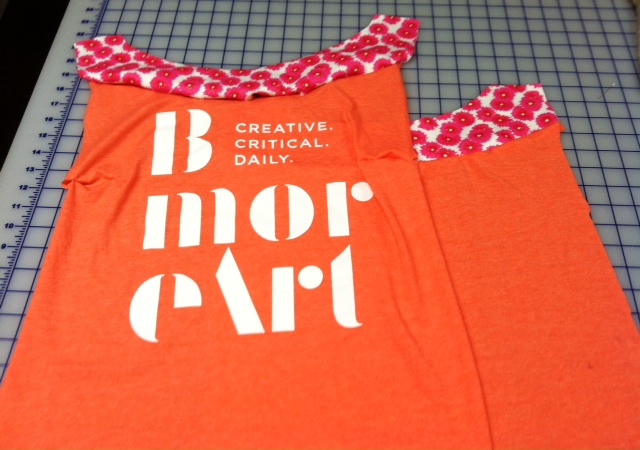 The sleeves and side were cut from the new fabric and a small section that matched the tee perfectly was isolated to use as a neck band finish.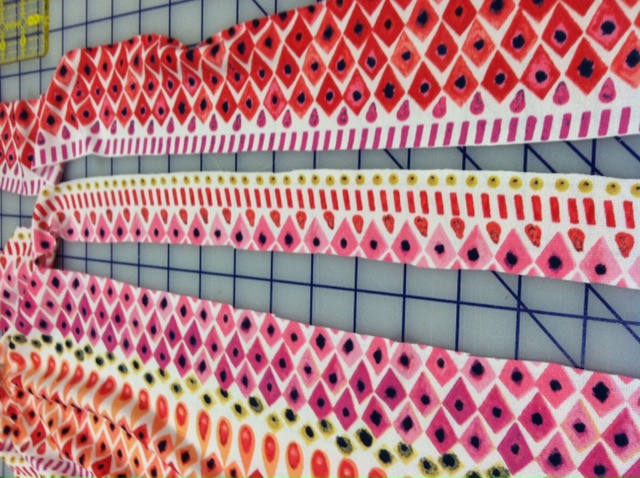 There was enough floral scrap fabric to add a hem band, pulling the design together.  Plus, the knit of the B-More Art tee did not have any drape, so the hem band added weight to my fun new tunic.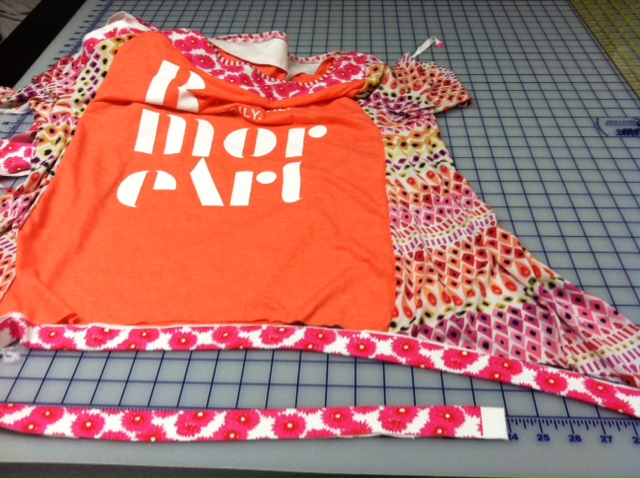 When I am going to a local event, I pull out my redesigned B-More Art tee and wear it proudly.  Next, I hope to redesign a Baltimore Orioles tee so I will look like an "original" when I go to the ballpark too.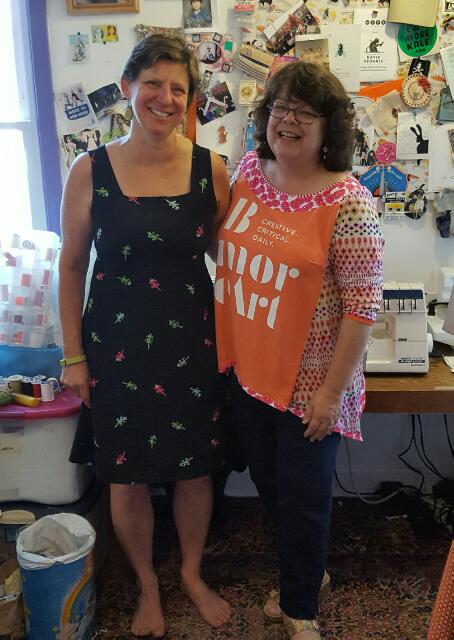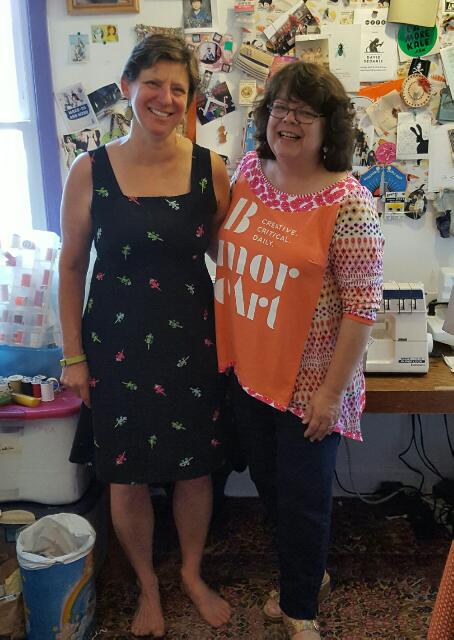 Are there tee's you love languishing in your drawers with a design that delights or a logo you wish to promote? Pull it out and start designing.  Upcycling is great for your wardrobe and for the world, so enjoy the process!
Happy Sewing RAE