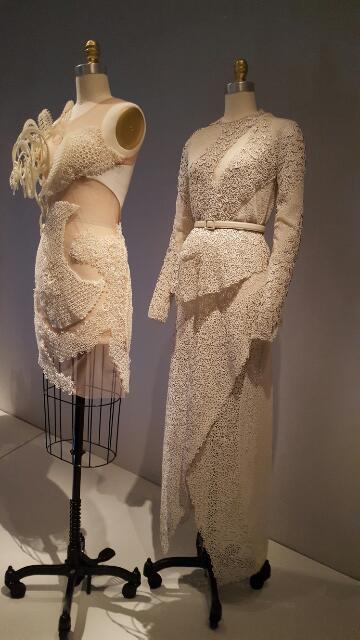 Fabric shopping and museum hopping were on the agenda recently when Carrie and I took a trip to NYC.
We got most of our errands out of the way on the first day so we could spend our second day at the museums.  There are so many excellent exhibits in the New York area, but we had already mapped out a plan that included the Cooper Hewett and the Metropolitan.  We decided to visit the bi-annual "Beauty" exhibit at the Cooper Hewett Museum first since it was closest to the subway station.
After paying our admission, we were presented with electronic wands keyed to our ticket number.  This technology was new to us, but we were game to try it out.  Every piece in the exhibit we wanted to remember could be catalogued by touching the electronic code on the descriptive sign with our wand.  An electronic diary of our visit was created which could be accessed on the computer.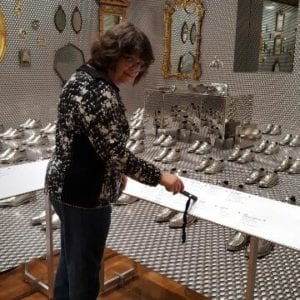 The Beauty exhibit was full of contemporary pieces that had been commissioned to represent each artist's concept of beauty.  The exhibit was both challenging and satisfying; it included beautiful smells as well as beautiful things both useful and frivolous.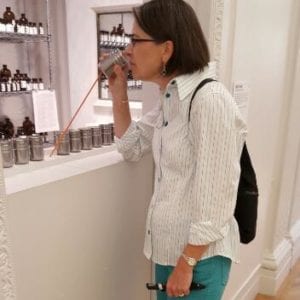 You can see my electronic diary at this link, or you can visit the exhibit yourself at the Cooper Hewitt through August 21.
Next we headed down Fifth Ave to the Metropolitan Museum of Art for a quick lunch and longer visit to the Costume Institute exhibit "Manus et Machina, Fashion in an Age of Technology".  The sprawling 2 floor exhibit juxtaposes  modern methods and materials used in today's couture with the hand-crafted vintage couture.  Once again we saw garments both challenging and beautiful.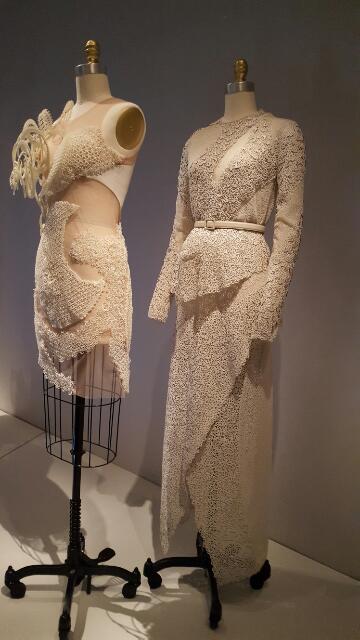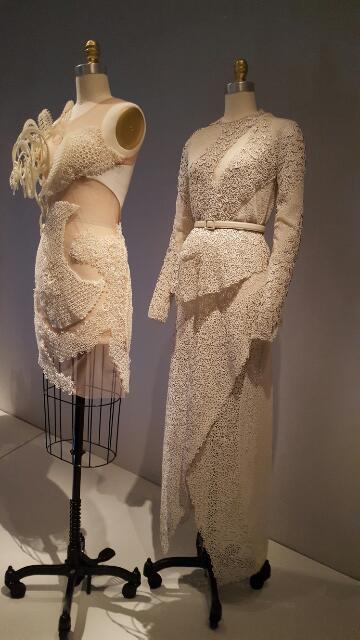 It was wonderful to be able to get very close to the garments so the details and fabrications were easy to see.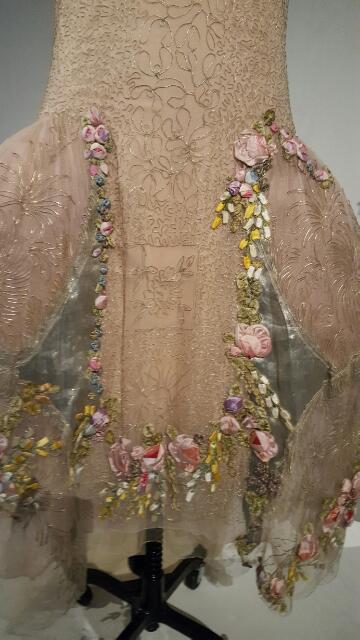 This exhibit is open through September 5.  Plan enough time to wait your turn to look leisurely at the amazing garments.  It was certainly crowded the day we visited.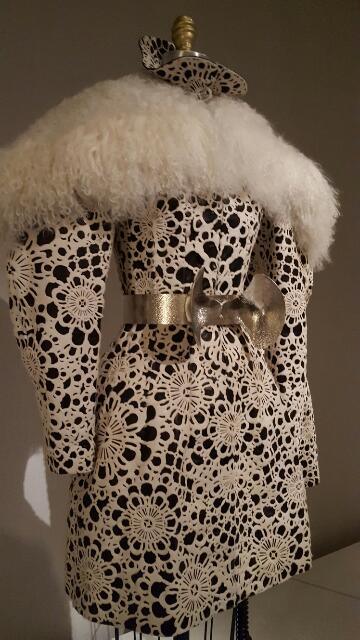 We are so blessed to live in the mid-Atlantic region where there are wonderful exhibits close at hand.  Still to visit: the Textile Museum in Washington DC for a quilt exhibit, "Stories of Migration:Contemporary Artists Interpret Diaspora" through September 4; "Creative Africa" at the Philadelphia Museum of Art on view until September 25; and "Kimono and Obi: Romantic Echoes of Japan's Golden Age" on view at our own Baltimore Museum of Art until January 15, 2017.  We are hoping our friend June Colburn will come guide us through these Japanese treasures at the BMA.
Are there any interesting clothing exhibits in your area?  Please share them with our readers.  As always, art inspires and informs our work, so have fun looking.
Happy Sewing, RAE