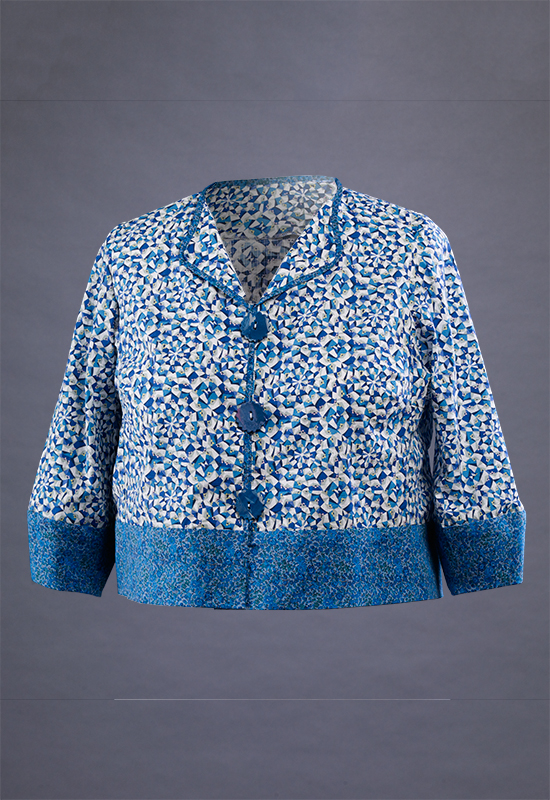 Rain or Shine Variations (RSV) gives you so many new looks for your Tabula Rasa Jacket (TRJ).  Today we will look at an easy summer blouse that features the jewel neckline on this center front opening pattern.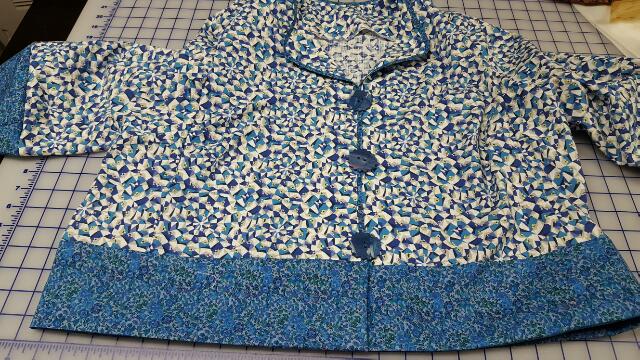 These two beautiful Liberty of London prints had been sitting on my shelf long enough. I purchased them with a plan to combine them into a blouse and had purchased these fun polymer clay buttons for the front closure.
After adjusting the front of my TRJ pattern for the Rain or Shine Variation, I shortened it so I could add a continuous 4" band finish at the bottom.  The other pattern adjustment I made was to round the pointed edge at the top of the center front opening.  I knew I would always wear the top open at the neck with the jewel neck folded open as a casual lapel.  I also filled in the jewel neck curve a bit for a more fluid fold back look. It is much easier to add flat piping to this rounded edge than to work with a crisp point.
Once the pattern was adjusted, I cut out the top and interfaced it so the neckline would stay neat.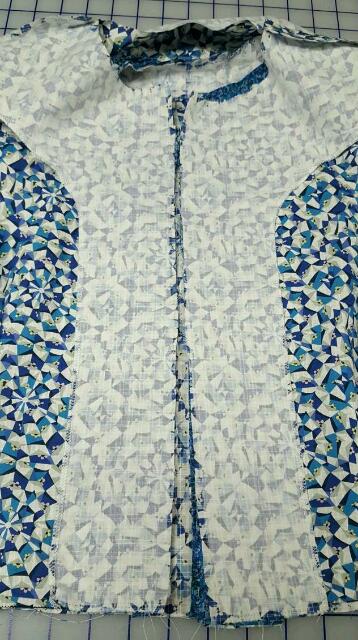 Flat piping in the contrast fabric was placed all around the opening.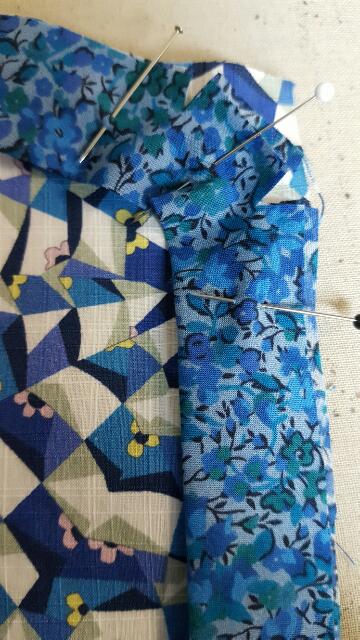 The button loops were placed on the right side of the blouse and the modesty panel was placed on the left side.  These instructions are all detailed in the RSV direction booklet.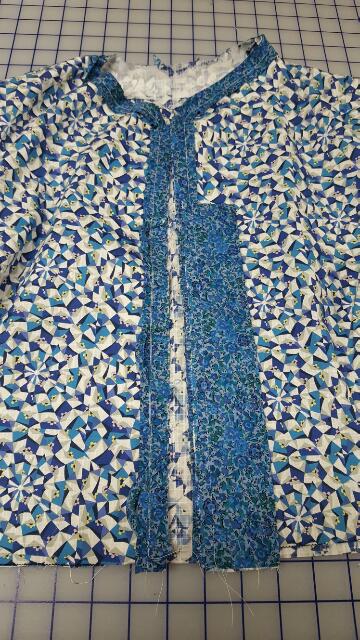 The interfaced facing was added next.  Whenever we direct you to put on a facing, the directions instruct you to grade the seam allowances and clip the curves.  If you don't know what this means, here are some close up photos of the jewel neck curve after the seam has been graded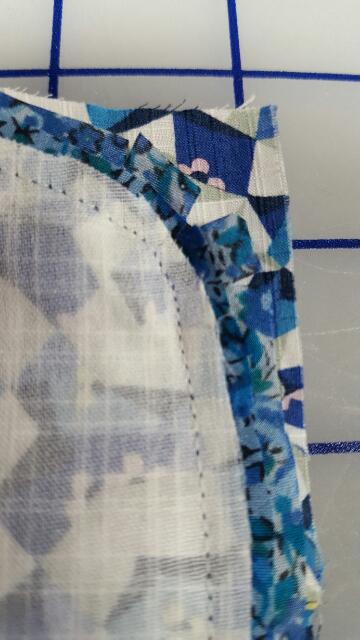 and then clipped.  The roll back jewel neck will sit smoothly if the seam is well graded, clipped and pressed.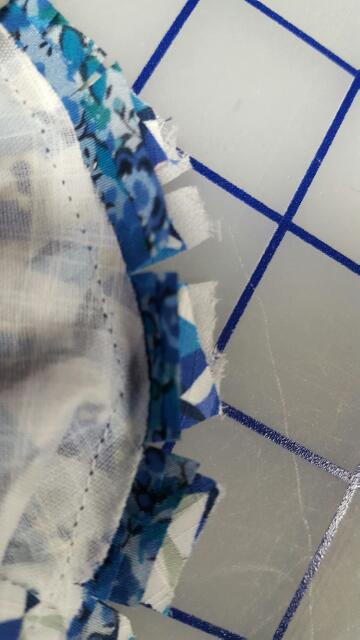 After the sleeve/side panels were inserted into the finished body, the band was added to the hem of the blouse.  Because the cotton lawn was really light weight, a light weight interfacing was used to support the band across the crease.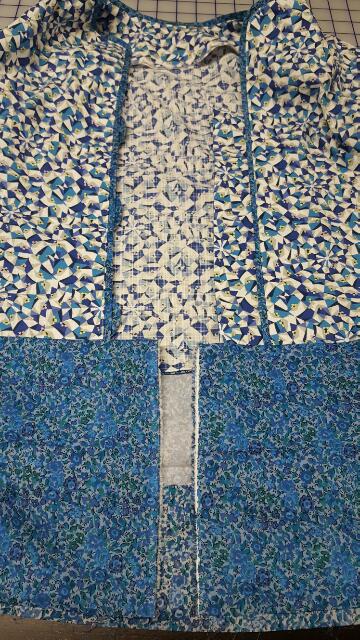 The summer sleeves were finished with the Lantern cuff, both of which are included in Sleeve and Cuff Variations for the TRJ.
This top is cool and comfortable and it goes with all my blue summer pants.
I used the same rounded jewel neck on a pink and black blouse that is fun to dress up or down at cooler times of year.  Click here to see the Classic Bow Front Blouse in the gallery, which was also made with stash fabric.
Are you sewing Rain or Shine Variations?  Don't forget to send us a photo so we can post your creations on Facebook.
Happy Sewing, RAE