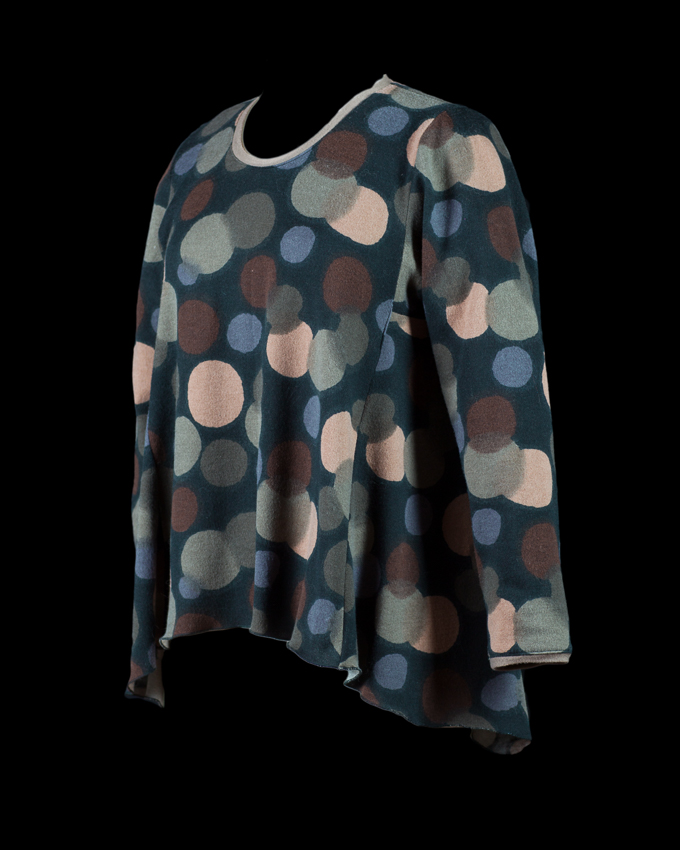 Carrie and I are making plans to stitch up something trendy to spruce up our fall wardrobes and our booth display. There was a bit of a nip in the early morning air last week and it inspired us to check out the newspapers, magazines and fashion blogs to find the strongest trends in fashion for fall. I have posted some color boards on my Pinterest Inspiration page and we are looking to these color trends for our fall sewing.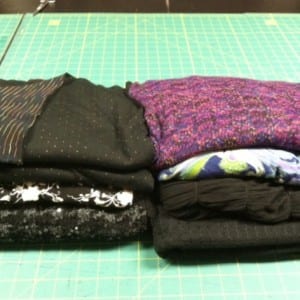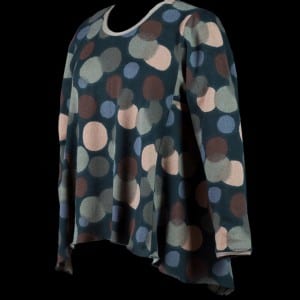 Knits are everywhere this season, especially substantial and textured knits. This fun knit pile includes fabrics from my local Joann's store and from Metro Textiles in New York City. I am looking forward to stitching them all up into Tabula Rasa Knit Tees and Tunics. I will be experimenting with some of the knit trims I purchased recently, so watch for more on using knit trims to finish your Tabula Rasa Knits. Carrie's cozy knit tunic is perfect for the soft natural pallet that we are seeing this fall.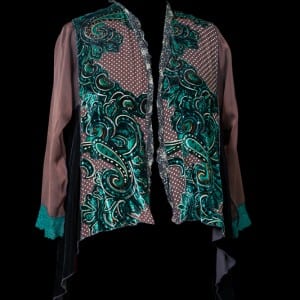 Sheers and lace are returning as strong fabrics for fall and winter and velvet has been added to this list of opulent fabrics. We suggest a Swing Variation Tabula Rasa Jacket as the perfect way to add these fabrics to your fall or holiday wardrobe. This one is perfect for 2014 as it features black, brown and green, which are all strong colors for fall.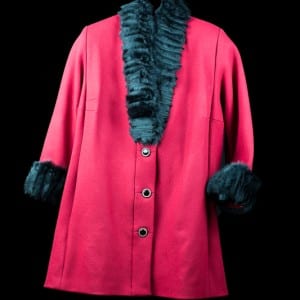 Black mixed with bright colors continues to stand center stage: think lime, bright blue, yellow, red, or hot pink. This wonderful red wool Tabula Rasa coat features a collar and cuffs constructed from black fur and chiffon, which I hand-stitched over the gathered neckband and sleeves. The coat also has kangaroo pockets. Directions and patterns for the gathered band and pocket are included with the Band Variations and Pockets pattern.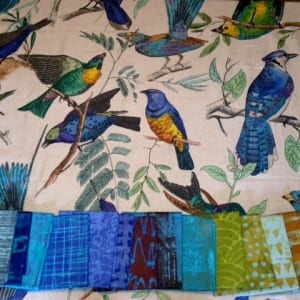 Lastly, the new trend toward pastels and quilted jackets has us excited about using this stack of hand painted and hand died fabrics from Haberman's and Marcia Derse. We bought these delicious fabrics at the American Sewing Expo in 2012 and we are now ready to stitch them up into some unique quilted creations. Keep reading Sew! Let's Get Dressed over the next few months as we share the design process we will use to turn these fabrics into jackets.
You don't have to be a fashionista to enjoy sewing cozy new garments for fall. In addition to our favorite trends, consider these other fashionable options: boxy jackets that fall into the strong 60's trend, fabrics and trim in gold and mustard colors, or mixed fabrics in bright colors and novelty prints.