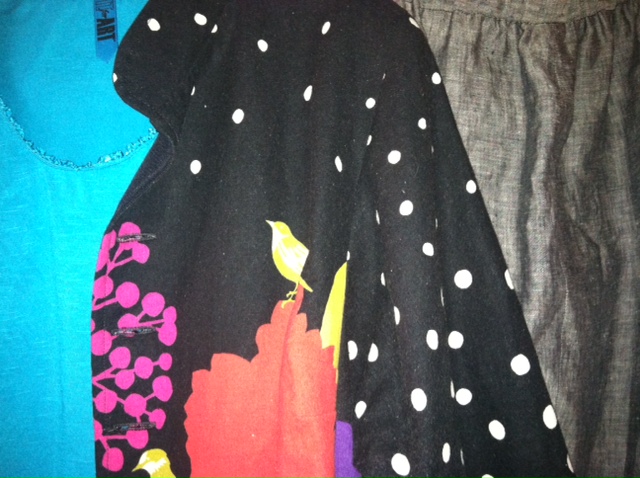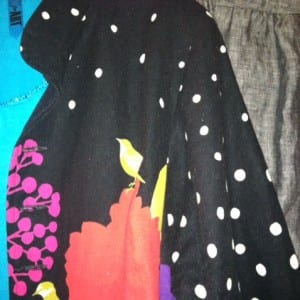 All week I have been preparing for our trip to the American Sewing Guild's Annual Conference in St. Louis July 24-27. Including travel time, we will be gone 7 days.  That's a lot of outfits to put together, ranging from car travel comfort to fashion show ensembles.  The core of all my outfits is the Fit for Art patterns upon which I base my wardrobe.  Nothing flashy,  just well fitting  pants and tops that get me through each week.  It seems that no one wants to stand out these days.  The New York Magazine has dubbed this new non-fashion  fashion trend, normcore: basic clothing that fits your lifestyle and allows you to look put together without standing out in the crowd.  It is a combination of the words normal and hardcore and it has everyone looking pretty much the same.
It's like the  black pants I blogged about a few weeks ago.  I will be taking both of those pairs of black pants in my luggage and I bet that almost every woman coming to the ASG conference will have black pants in her suitcase. What makes the Eureka! Pants special is that you can make them fit you comfortably!  This weekend I stitched up a couple more normal wardrobe basics to pull my travel wardrobe together.
I repeated my new Eureka! Pants that Fit narrow slit leg pattern in a light weight stretch denim.  The pattern was ready to go from my black pants weekend, so the pants went together quickly.  I still basted the waistband onto the pants before adding the stiffener to test the fit, then chose to lower the waistband a bit because of how the fabric's stretch affected the fit.  The basting made this adjustment pretty easy.  These new denim pants, another basic of every woman's wardrobe, will look great with my new Tabula Rasa Tunics.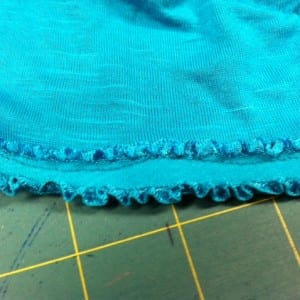 My other stitching assignment was to make a Tabula Rasa Knit to wear under a brightly colored Tabula Rasa Jacket variation in the ASG fashion show.  I had the turquoise knit and matching knit trim prewashed and steamed.  The trim was a double edged elastic I had never worked with before, which  required me to make a few samples to assess the stretch of the trim and it's best use.  (Always buy a little extra trim for making samples.)  Even with taking time to make the knit samples and make knit trim adjustments during construction, I was able to finish the top in a long afternoon.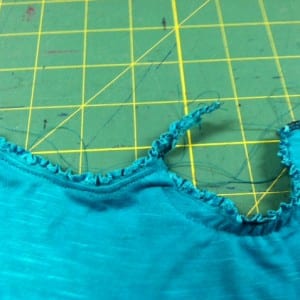 Fit for Art offers patterns can help you stitch up complete, well fitting outfits for all seasons and occasions.  Once the patterns are adjusted to fit you comfortably, you too can stitch up  "normcore" favorites to add to your wardrobe whenever you have a few free hours.  Whether sewing "normcore" separates for every day or artful garments for special days, we believe the Tabula Rasa Jacket and its variations, the Eureka! Pants that Fit and its Trouser Details and our new Tabula Rasa Knits patterns will serve you well.
The Tabula Rasa Knit top pattern will be available first to ASG conference attendees this weekend  and to our online sewing friends next week. Visit the Photo Gallery next week, too, for photos of the tops we have made with our new Shirt Variations for the Tabula Rasa Jacket and the Tabula Rasa Knit patterns.  They are fun, functional, and designed to fit your body and your lifestyle, whatever your age and size.