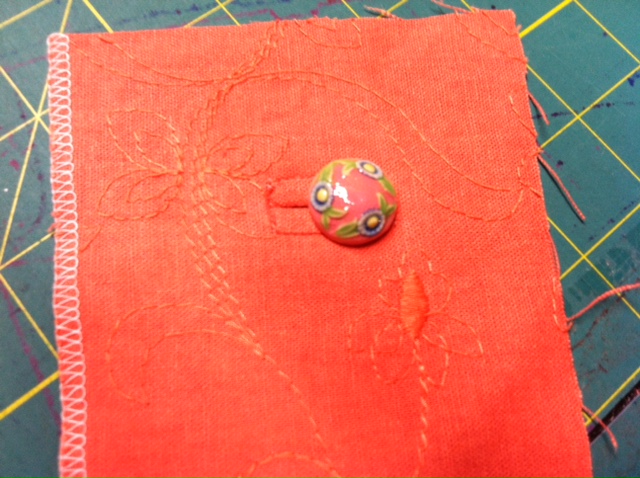 Fit for Art Patterns is having a very busy summer as we finish up a new Tabula Rasa Jacket Variation and a new Tabula Rasa Pattern.  We love the name Tabula Rasa, which is Latin for blank or erasable slate.  Our patterns offer a great fit and a variety of artful options.  We find a real freedom in repetition; when you know your garment is going to fit, you can have fun changing the details.
Last week I was making a new Tabula Rasa using our "soon to be released" variation.  I had decided that it needed to have bound buttonholes. The sad truth is that I have never liked making bound buttonholes, but sometimes they are the best choice.  The heavy ceramic buttons I had chosen to put on my soft embroidered linen needed the support provided by bound buttonholes.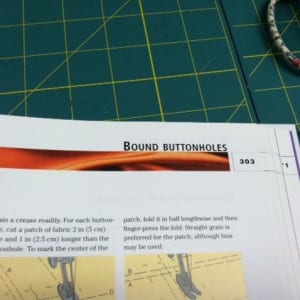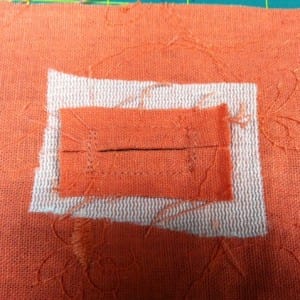 Even though I was short on time, I got out my Readers Digest New Complete Guide to Sewing and looked up bound buttonholes.  I chose an old familiar method and read the excellent step-by-step directions completely before I began making my sample.  Then I followed along with the book, step by step, as I made the sample and all 3 buttonholes.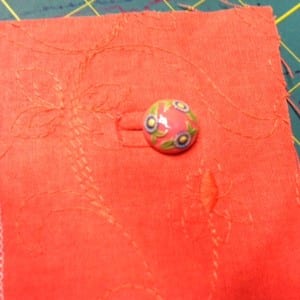 A picture may be worth a thousand words, but with sewing directions you will understand more clearly if you read the words too.  At Fit for Art we work long and hard writing, testing and revising our instruction booklets so you get clear, step-by-step, illustrated instructions.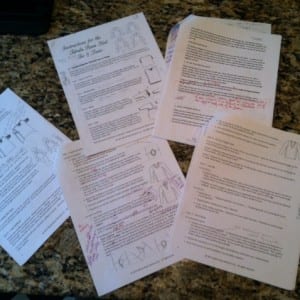 We recently had a testing event for the patterns in development.   Over a dozen sewing friends came and tested our new patterns and instruction booklets with their sewing machines and stash fabric.  As you see, they found several places where we needed additional directions or clearer illustrations.  We collected their comments and revised the instruction books.  Our goal is to give each person who uses our patterns the information they need to plan, cut, fit, sew and finish their garments successfully.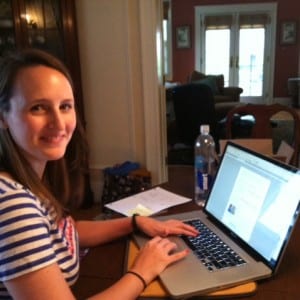 Why am I talking about this today?  Because Carrie and I think reading instructions is important.  It is best if you read the words in addition to looking at the pictures.  We encourage you to curl up in a chair and read along as we talk to you about all the ways you can build an artful contemporary wardrobe of fun, well-fitting clothes.  Each time you are ready to start a new project, reread the "Thinking about Design" section to revisit the many options for the pattern.  Consider adding a couple of variations to your Fit for Art pattern collection for inspiration.  If you are a jacket maker, purchase a Tips book for quilted or handwoven and felted jackets and read along with us to get some fresh new ideas.
Check out our friend and tester Jane's blog, Lucky Sew and Sew, where she has posted on July 9 about using the Tabula Rasa Jacket pattern for her bathrobe.  You see, the possibilities really are endless.