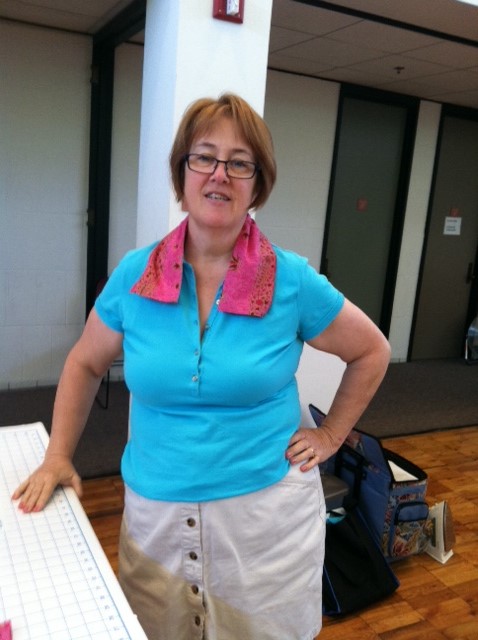 We have great fun sewing clothes in the company of others who share our passion.  That means that last week was fabulous.  Thursday to Saturday Carrie and I transformed a big sunny church hall into a pattern testing lab.  Ten sewing friends, old and new, professional and amateur, hip girls and those whose hips have been  replaced, got busy stitching  up Tabula Rasa Knit tops and Easy Shirt Variations.  We shared sewing tips, traced and tested pattern pieces, edited directions,  practiced on new equipment, traded fabric, pushed design limits and ate birthday cake.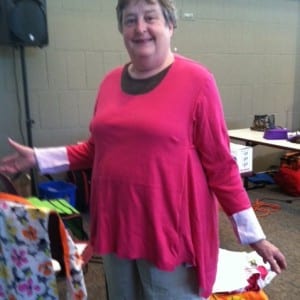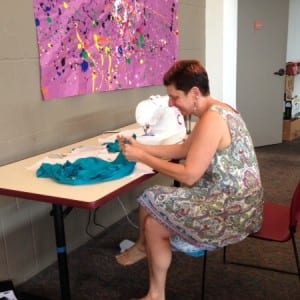 While we were busy working, it was easy to see some of our company's core values confirmed:
Make samples using your scraps when you are working with new types of fabrics, new machines, or new techniques.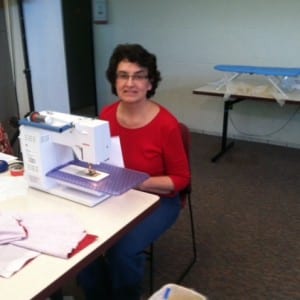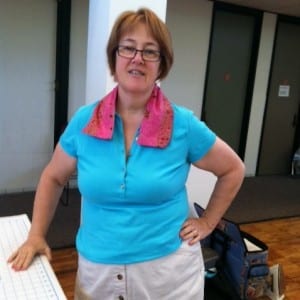 Don't use your most precious fabric the first time you stitch up a pattern.
Read through the directions before starting to cut and sew.
No one has a perfect body, so teach yourself to recognize your fitting preferences and adjust your patterns to honor those preferences.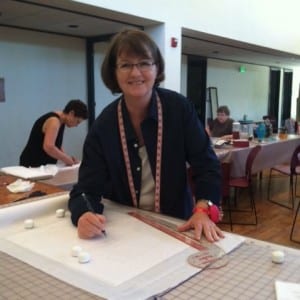 Learning to sew is a journey and we learn from each other, especially when we take the  journey together.
If you belong to a sewing group or have sewing friends you stitch  with on occasion, you are very lucky!  If you feel alone, join a chapter of the American Sewing Guild.  If you sew professionally, join the Association of Sewing and Design Professionals.  Find out if there are groups that have formed at local stitch lounges or through your local fabric stores.
If there are no garment sewing groups in your area, join an online sewing community.  You can start by participating in the conversation here at Fit for Art's "Sew! Let's Get Dressed" blog or plan to attend our next pattern testing event.
I will close with a great big thank you to all our testers last week.  Their efforts and feedback will make our forthcoming Fit for Art patterns even better than we originally imagined.