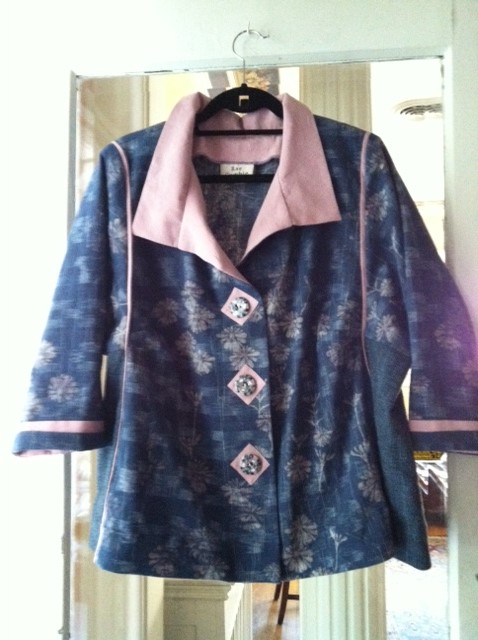 Completing sewing projects is sometimes a difficult task.  So many things can get in the way.  Personal hiccups like a health emergency or an unexpected visitor can slow us down.  Not having the right materials on hand can also put a cramp in a project's completion.  Difficulty working with a pattern or fabric creates frustrating interruptions too.
For the last two weeks, the problem I was encountering was a paralysis of indecision.
We are currently preparing for a pattern testing event. and one pattern we will be testing is the Easy Shirt Variations for the Tabula Rasa Jacket.  In order for it to be ready for its debut at the ASG national conference this July in St. Louis, we need to run the design, pattern pieces and directions through rough testing and experimentation.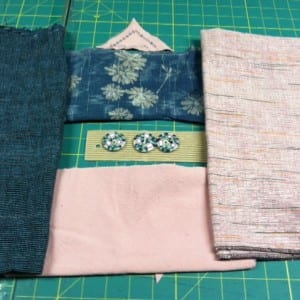 I was trying to whip up a version for a friend who had brought me 3 pieces of coordinating fabric and some buttons.  Of course, there was not quite enough of the main fabric to make the entire shirt and the two additional fabrics were very high contrast.  I just could not arrange a composition that felt balanced and pleasing.
Fortunately there were a couple of deadlines.  The pattern had to be ready for the testing event, the friend needed the shirt to take on vacation at the end of this week, and I was seeing her for a fitting the next day.  So I imposed my own deadline – by dinner that night I would make my choices and cut out the shirt.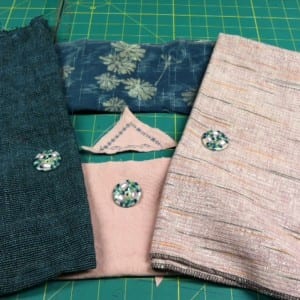 A thorough review of my stash offered up a quiet cotton in coordinating colors that seemed a good choice for the sides, but what pink should I choose for the contrast details and how should I set off the interesting buttons?
I tested several combinations, moving the fabrics and buttons around on the cutting table, walking away from them for a bit and returning with fresh eyes. Then I made my choice and cut out the pieces.
Still uncertain about the simplicity of the pink contrast fabric I was using, I made some topstitching samples and button backings.  My friend and I considered them as possibilities when we met for her fitting,  so I could incorporate some of her choices into the shirt.  We both decided to keep it simple.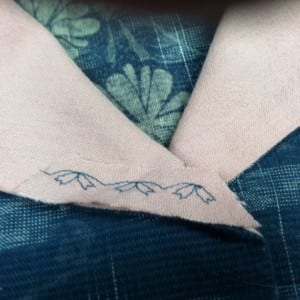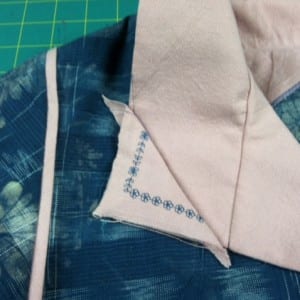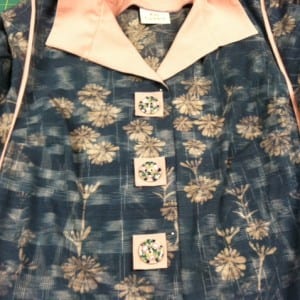 Here is the finished shirt and it turned out to be a delightful yet practical summer shirt that works with lots of other items in my friend's wardrobe.   What do you think?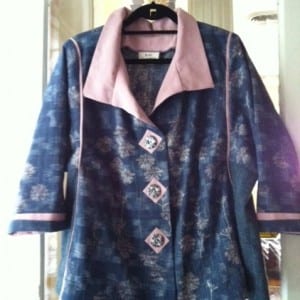 Have you ever been paralyzed by indecision and walked away from a sewing project for fear it would not look perfect?  First of all, remember there is no way to know exactly how it will look until you cut and stitch it up. It's just fabric and you can change it if you decide you don't like it.  Secondly, walk away and look again with fresh eyes during the planning stages. And thirdly, ask a friend or teacher for their opinion.  Then, if you are still stuck and you don't already have one, create a deadline as a motivator and get the job done.