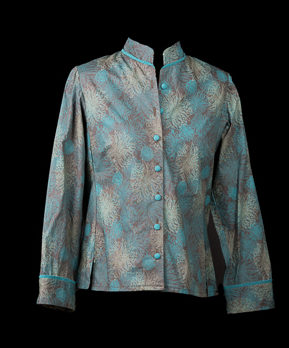 Carrie made this shirt from a quilter's cotton that she fell for in an unusual color. The ground is a very dark brown with turquoise and yellowish flowers bursting all over. She spent a long time looking for a complementary fabric, and finally settled on a batik with a light ground and very dark brown and turquoise vine pattern.
This shirt features the Stand-up collar and curved cuffs from Shirt Variations for the Tabula Rasa Jacket. Because she didn't feel the batik was the perfect complement, she used it where it would just be glimpsed as the shirt's facing and inside the collar and cuffs. Turns out the facing also adds a little light around the face, which is a good thing!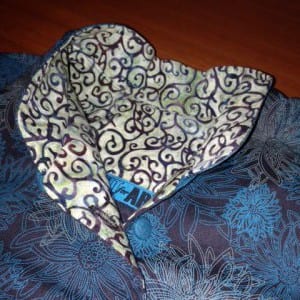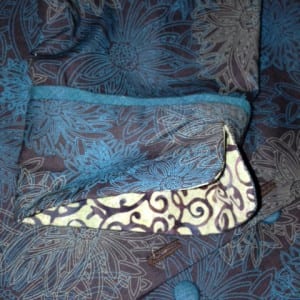 She found another scrap of turquoise cotton that was the perfect match for a little bit of piping at the collar and cuffs and covered buttons. The shirt also features a slit hem finish on the sides.
A lovely weight and color for fall fashions!