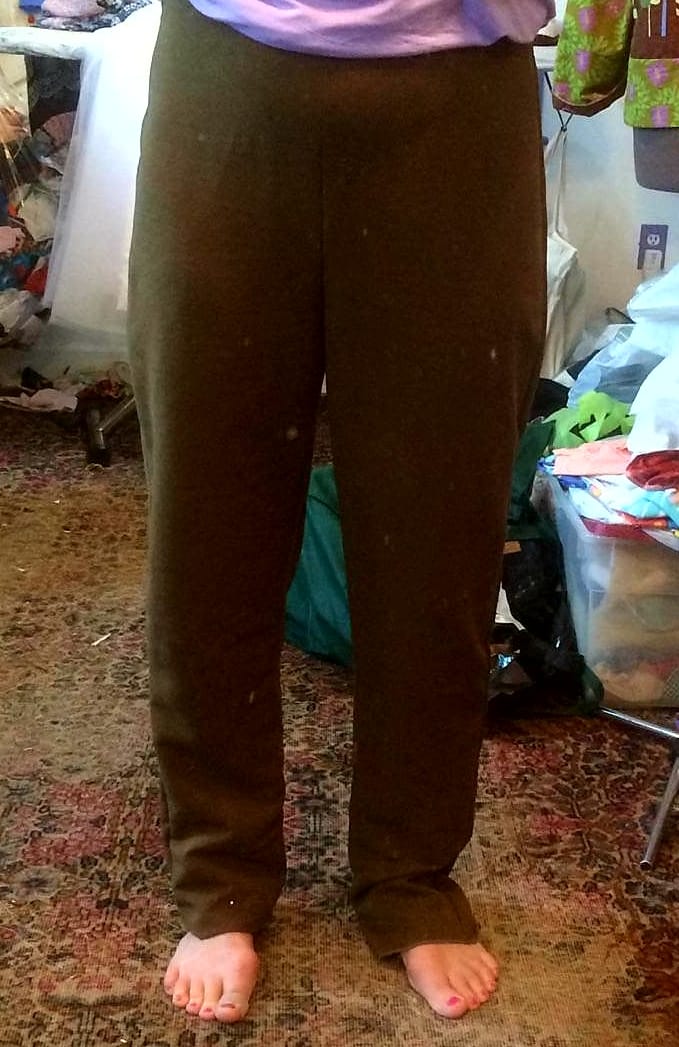 Our friend Edye has been a Eureka! Pants Professional for over 5 years.  She uses her Eureka! Pants knowledge, samples and patterns to work as a sewing professional week in and week out.  So, when she had some major body weight shifts this last year, she decided to revisit her Eureka! Pants that Fit pattern for a fitting and styling update.
We got right to work, fitting her in a mock-up to find her new size after some weight gain due to a leg injury that left her somewhat immobile, then weight loss following surgery, and of course, the usual life changes.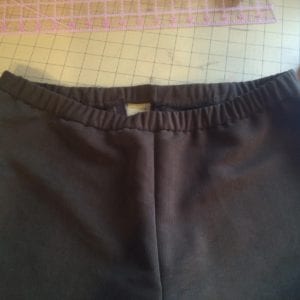 Edye's new pants are very similar to her original Eureka! Pattern but they do not have as many darts around the waist. We even let out the center front where she has a happy little tummy, very common adjustments on a woman who is not getting any younger.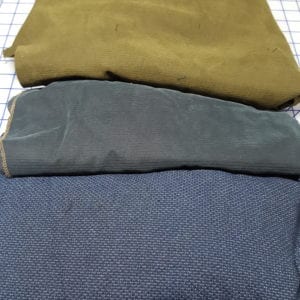 In Edye's first pant wardrobe she used a facing or a stiffened waistband to finish the top of her pants.  Her favorite pockets were slash pockets from Trouser Details for Eureka! Pants that Fit.  (We were able to alter her favorite pair from her first series by releasing her darts and expanding the waistband.)
In this new iteration of Edye's Eureka pants, we are trying a back-opening waistband with stretched elastic in lieu of stiffener for a better fit in her softer waistline.  She also likes an easy to install lap zipper.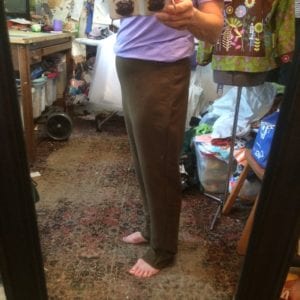 We made the first pair in green stash fabric with no pockets and, "Eureka!" they fit quite well.
Next we used the Glamour Details pattern to make a drapey wide leg pair in black.  These pants have the same waistband and zipper with one fingertip pocket built into the waistband.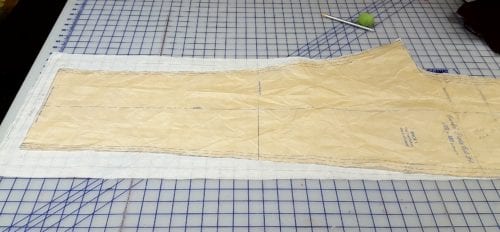 The fingertip pocket pattern and directions are included in Glamour Details and is perfect for carrying around your small essentials.  To make these pants, we traced off her new pattern and then widened the legs as explained in the pattern directions.  (Read Rae's tips for Tracing off an Adjusted Pants Pattern.)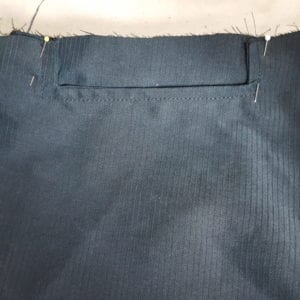 The third pair we are making for her trip to the ASDP annual conference in Milwaukee next week is a novelty blue denim with her preferred tapered leg, classic waistband with elastic instead of stiffener, and her beloved slash pockets.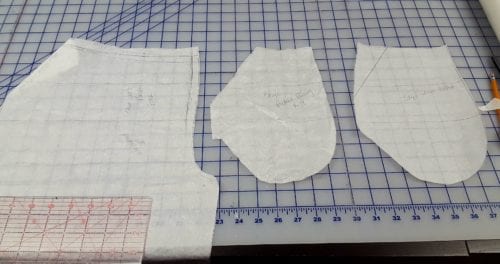 Edye always marches to her own drum, so her personalized Eureka! pants have to fit her personality.  Even though Eureka! Pants that Fit look unremarkable on the pattern cover, the magic is in the fitting and versatility, making them the perfect addition to every woman's wardrobe.
Are  you ready to begin a Eureka! Pants journey or update your pants because of some body changes?  We have several 2 day Eureka! pant fitting classes scheduled in the coming months:
Want to become a licensed Eureka! Pants Professional like Edye? There is still a space or two left in the Licensing Seminar next week at the Association of Sewing & Design Professionals' Conference in Milwaukee, WI.
Happy Sewing, RAE