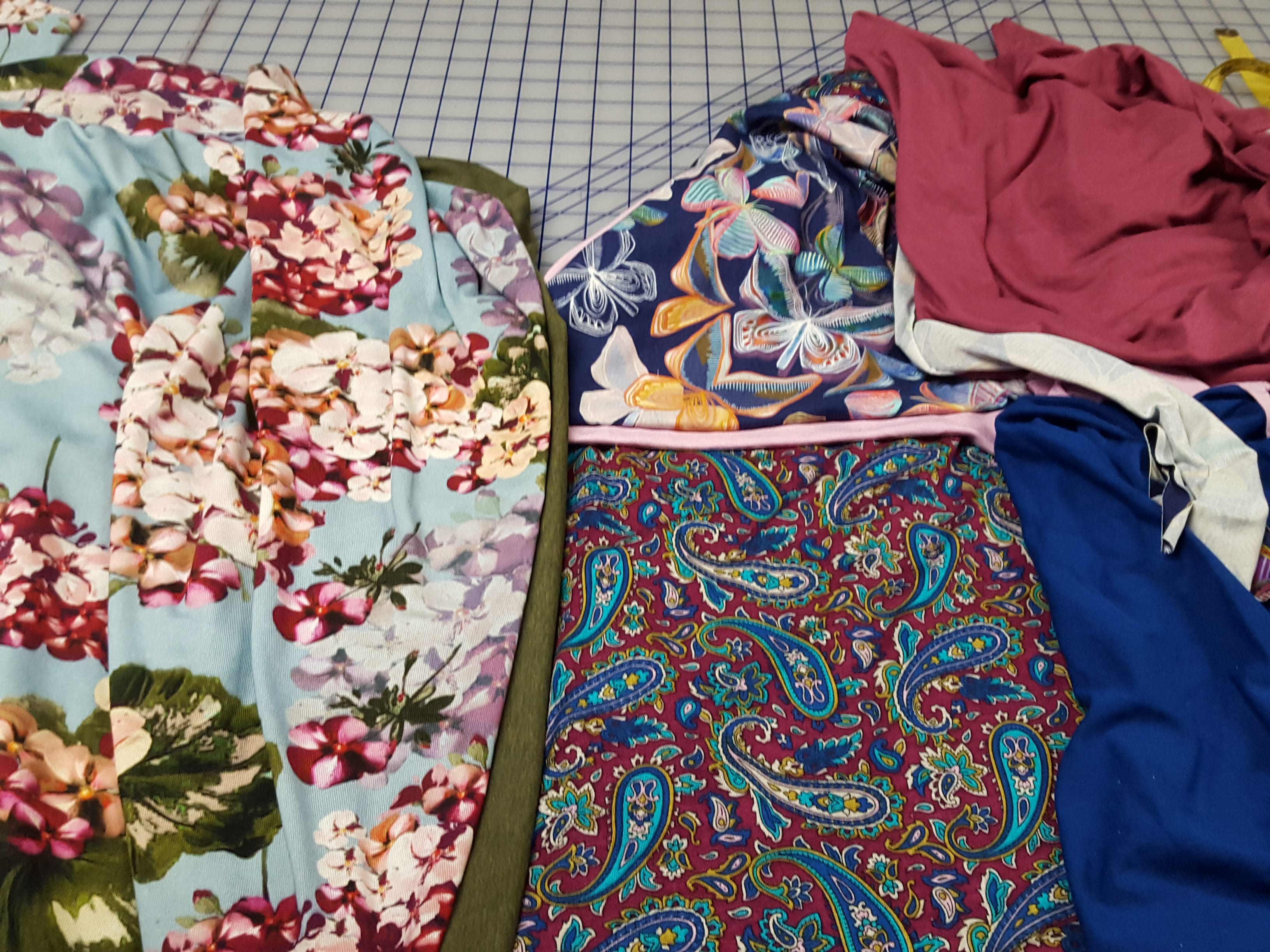 We depart for Atlanta, our first 2019 Original Sewing and Quilt Expo, in two weeks so the countdown has begun.  There are samples to make, handouts to write, promotional materials to print and more.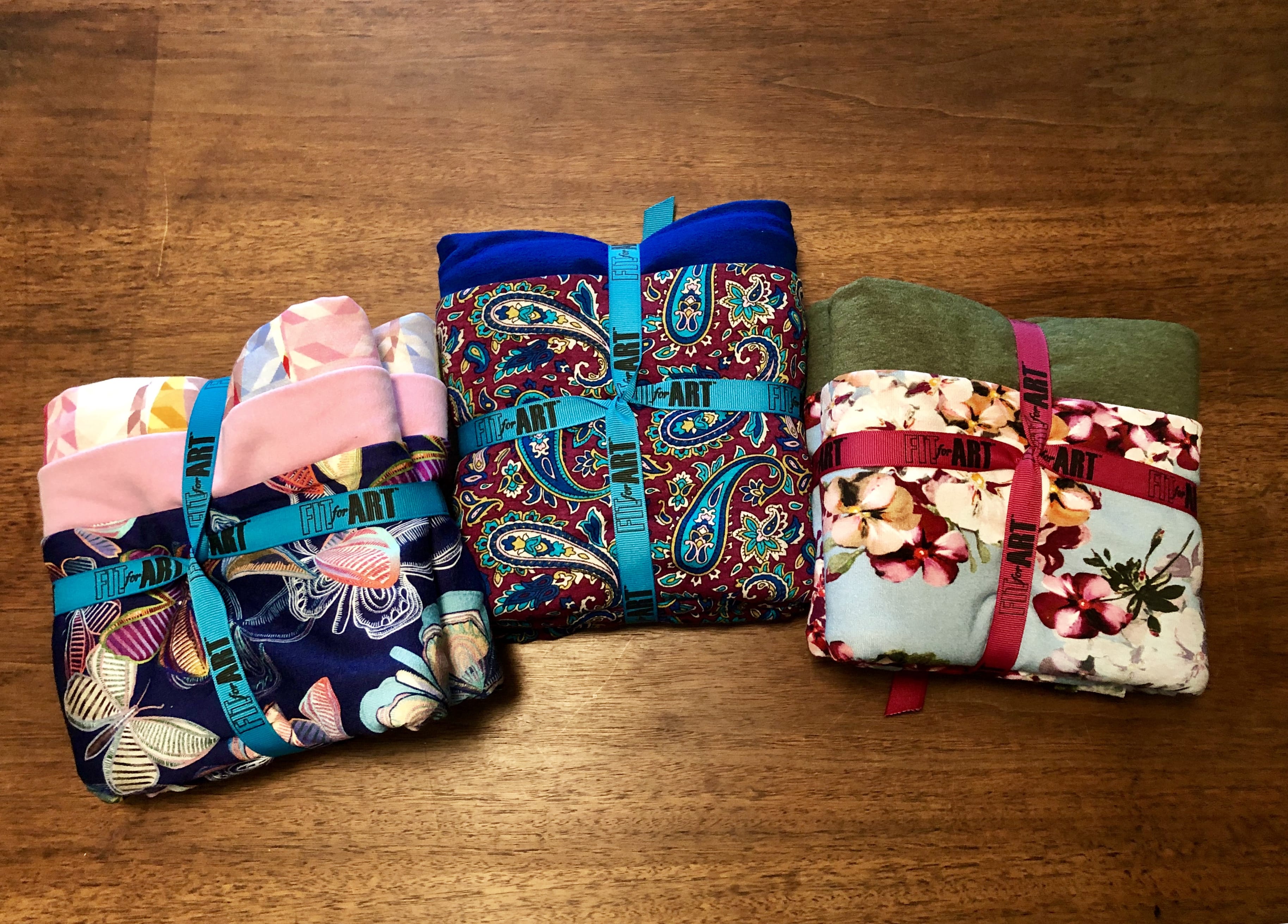 This season's knit bundles are a colorful bunch and several of the fabrics that were not purchased to be bundled together seemed to be talking to each other in the studio.  So, I have challenged myself to design a new Tabula Rasa Knit top with these feisty prints to freshen up my wardrobe and provide a new sample for my Fashion Knits class.
Sometimes a new design is easy to identify, but more often I am struck by the number of options presented by a group of fabrics.  Experience tells me that wrestling with a new design usually leads to a very special garment.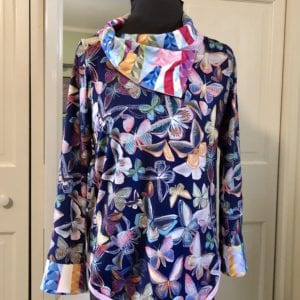 My plan for this post was to write about my new top while promoting the new knit bundles and my knit expo classes.  Instead I am going to ask you to help me choose the design so I can cut and sew.  My priority is to use the large floral print and the paisley together.  There are 4 solids that can be added into the mix and the scraps from Carrie's butterfly top are extra credit.  Use your imagination to visualize the finished tops:
The floral print crossing over the paisley in a Clever Crossing Variations surplice top.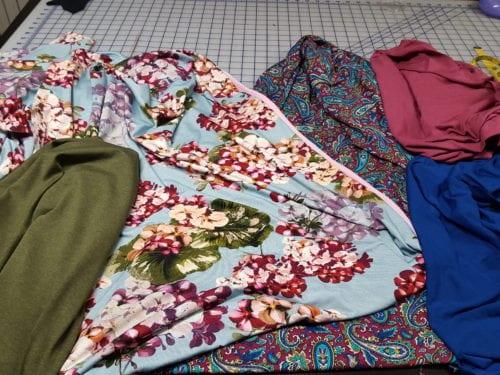 2.  The floral as front and back with a Wide Neckline Variations set of collars.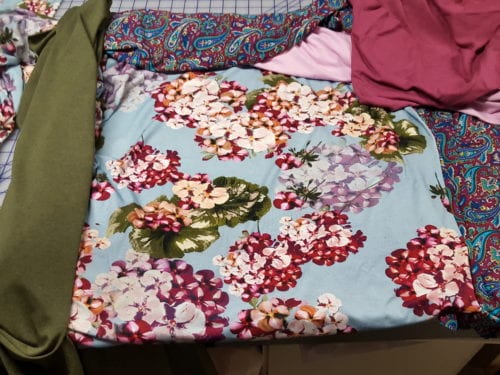 3.  A color blocked top with floral and paisley sharing the front and back space with colorful flat piping dividers and an appearance from the butterfly print.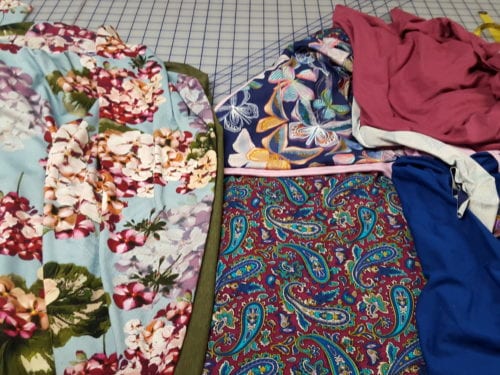 4. A basic tee with a U neck or a ballet neckline accented with a pleated paisley detail.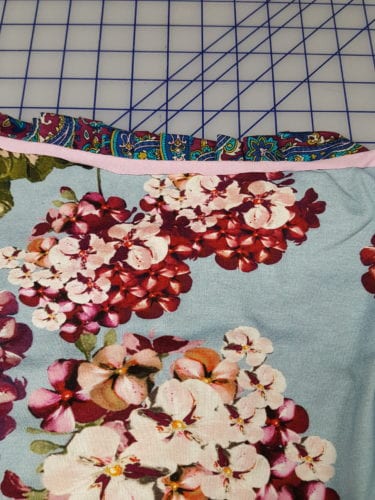 The sleeves would also be finished with the pleated paisley detail on either the rose or green solid.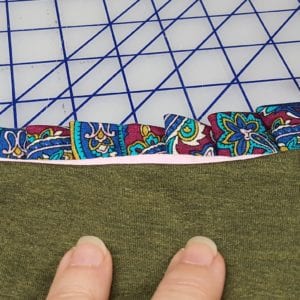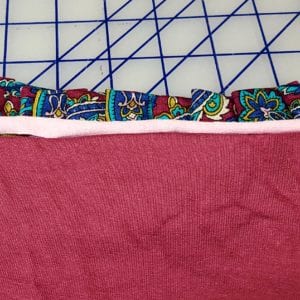 The trick is always to create a fashionable top that is striking and interesting without being clownish.  I have visited my Sewing with Knits Pinterest Page a couple of times for inspiration, sketched a few ideas and made these photos, but I am paralyzed by the possibilities.
What do you think?  I beg you to leave me a comment about your favorite design.  Hopefully your influence will allow me to complete the top for this week's Project of the Week on Instagram.  While you are voting, tell us all what you are sewing for spring.
Happy Sewing, RAE