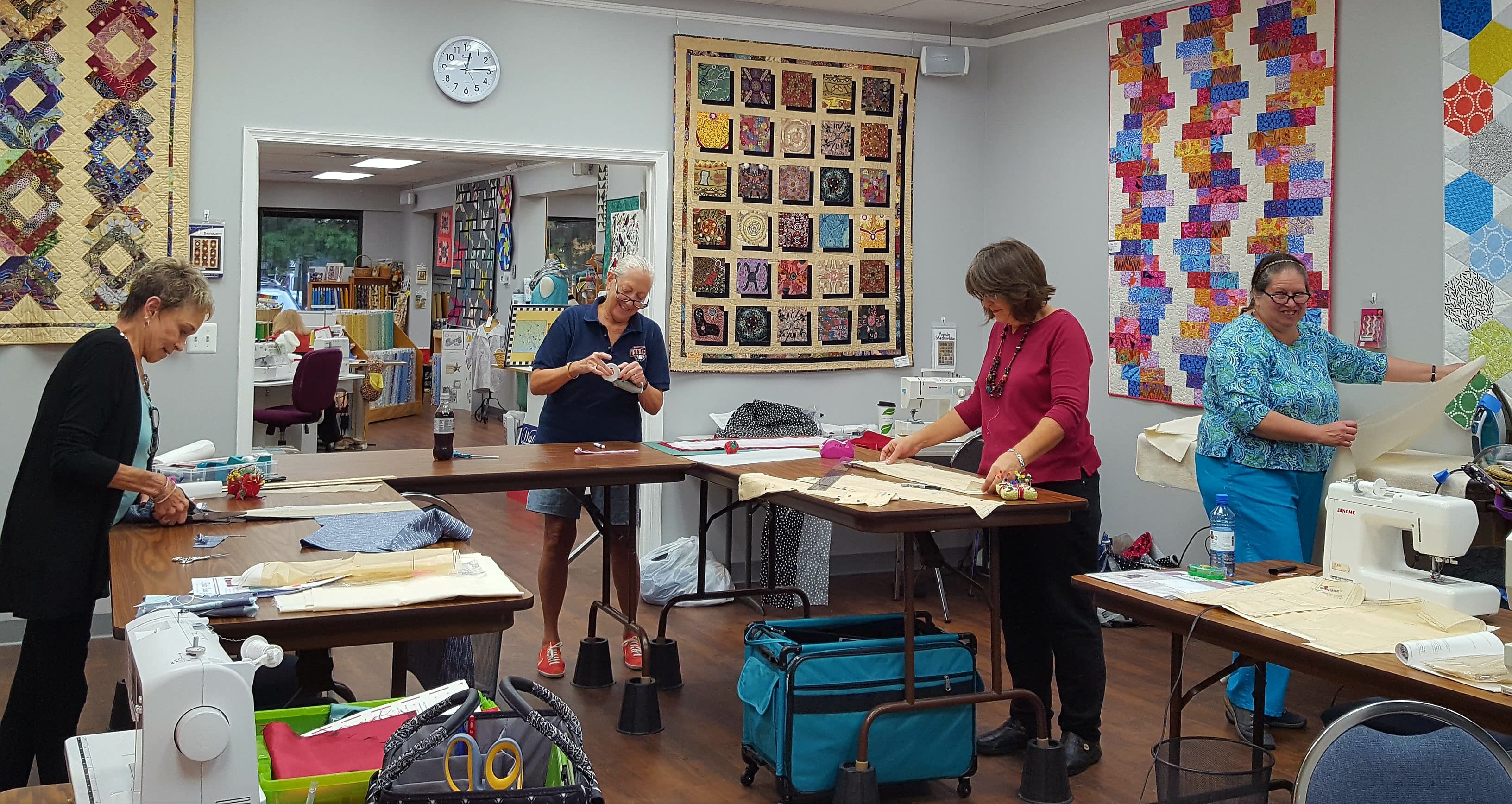 We want more women to be comfortable sewing their own clothes.  So, whenever a store invites us to teach, we jump at the chance.  One of our longest running collaborations as been with Capital Quilts in Gaithersburg, MD.  For 4 years we have been teaching 2-day Eureka! Pants, Tabula Rasa Jacket and Tabula Rasa Knit classes at their lovely store in the Washington DC suburbs.  They are committed to encouraging quilters to add garment sewing to their repertoire and we love that.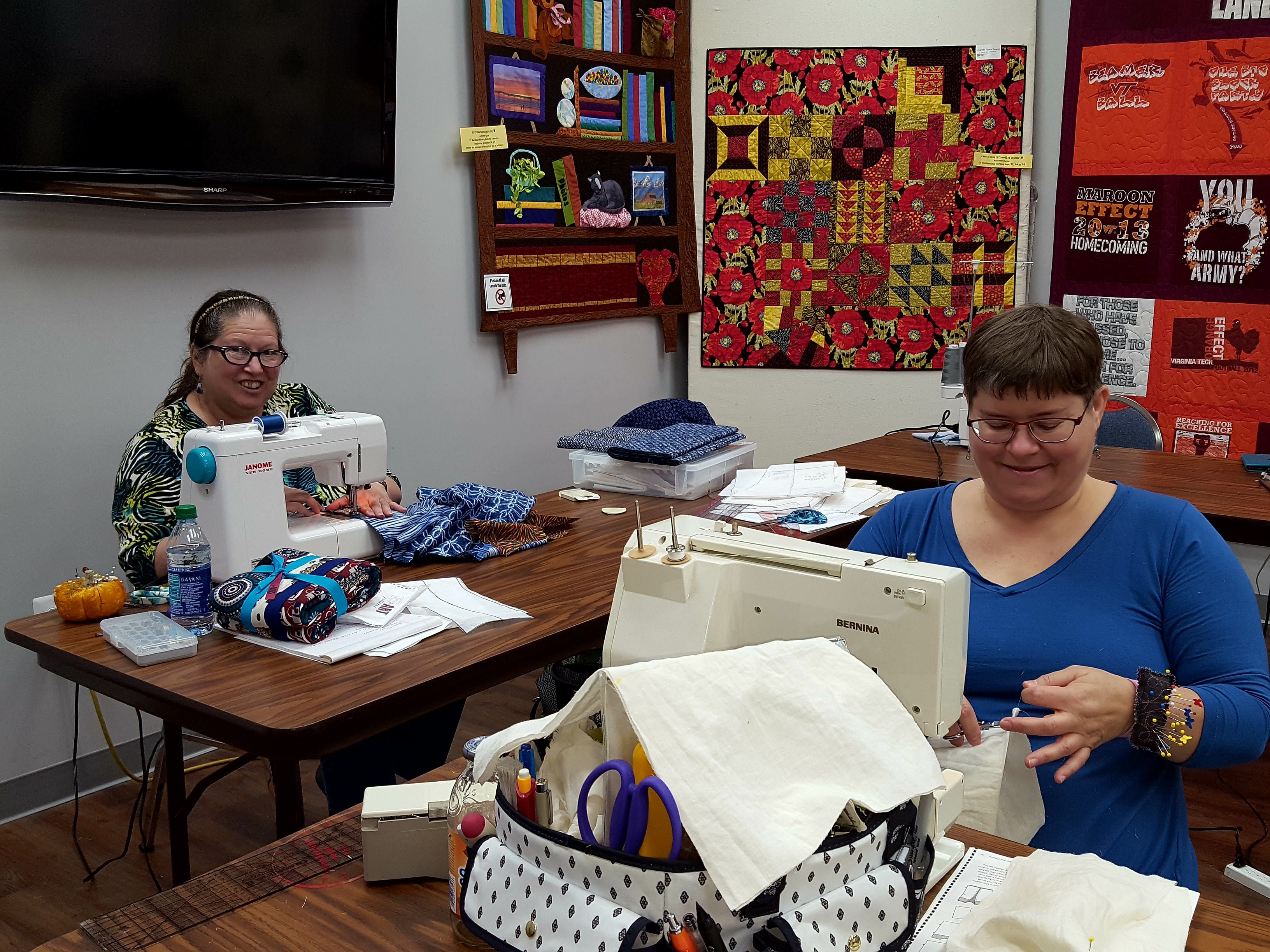 At their suggestion, we have developed a year long "club" called Sew! Let's Get Dressed.  It will feature 2-hour lecture/demonstration classes on topics of interest to quilters moving toward garment sewing, or anyone who wants to sew garments.  We will meet on the first Sunday of every other month from 2:30 – 4:30 p.m. The first meeting is February 4 and we will begin by looking at the tools, machine settings, and pattern basics that make garment sewing successful. We are so excited about this collaboration as we work to expand the universe of happy garment stitchers! Visit Capital Quilts to see the schedule of club meetings and the quarterly 2-day classes we are offering to give students the opportunity to practice and improve their garment sewing skills.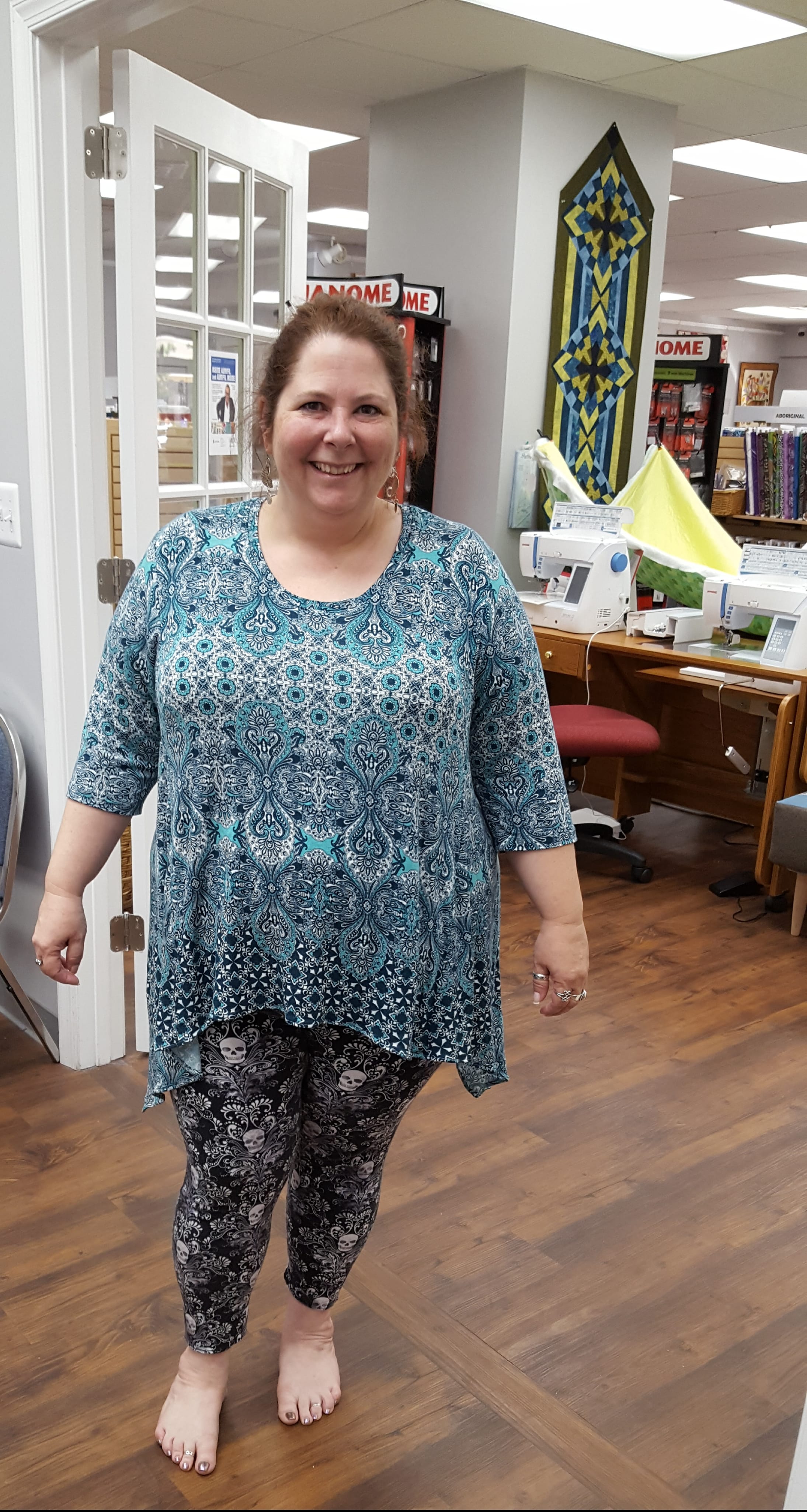 Our first Capital Quilts event was a trunk show that prompted them to begin selling our patterns.  We are so delighted that they sell our complete line of Fit for Art Patterns along side quilting patterns and other independent garment pattern companies. We'd like to be introduced to stores in your area that might be interested in carrying our patterns. If you frequent a store that sells quilting fabric, fashion fabrics, or both, we would love it if you would share their information with us.  We need the store name, address, phone, e-mail and the name of the manager or your favorite teacher or employee.  We would like to contact them using your name as a reference.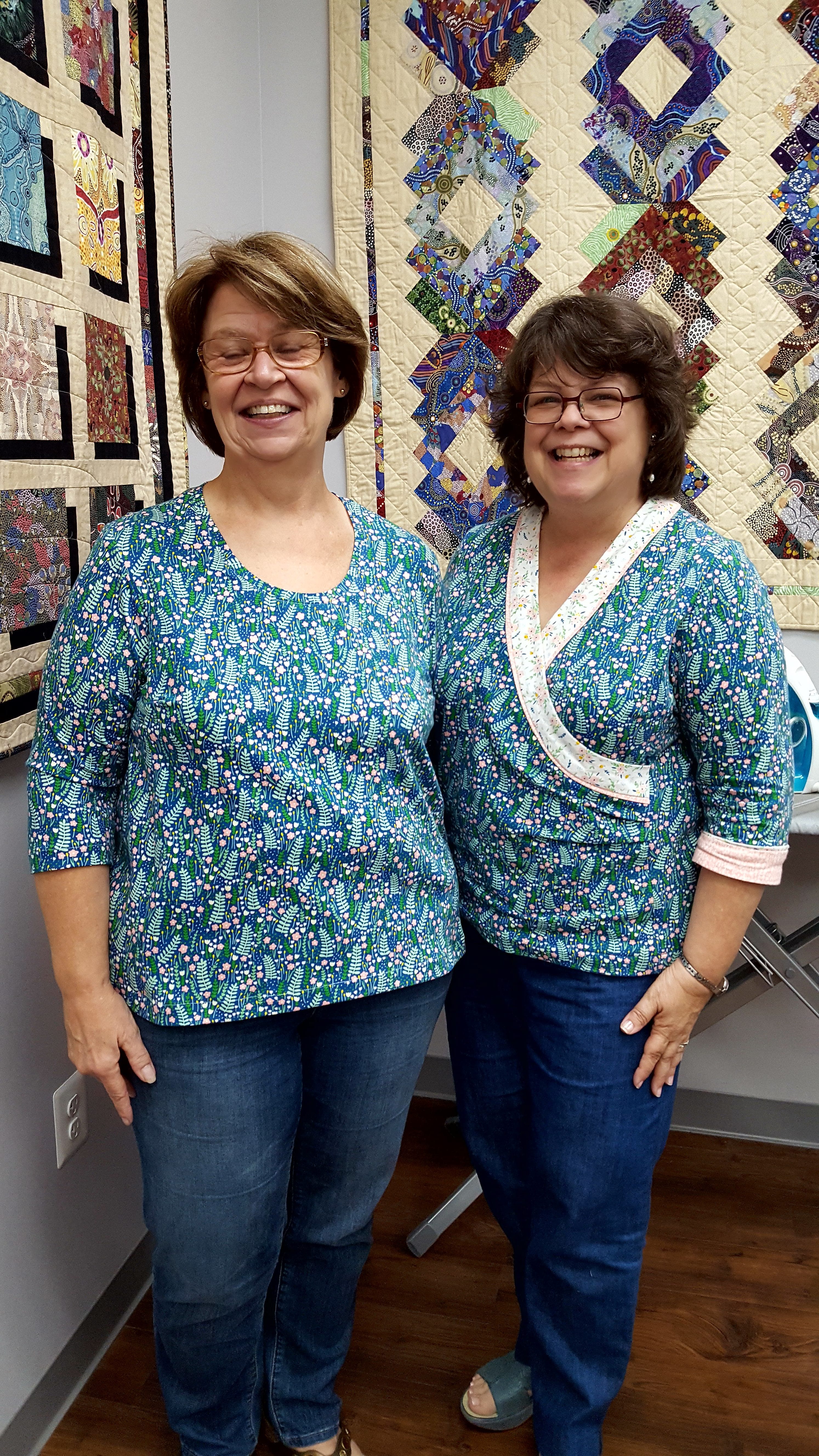 If you provide us this information, we will send you a coupon code for 25% off your next order from our online shop.  Use this as an opportunity to purchase patterns you have been longing for, or stock up on interfacing for your winter and spring sewing projects. For those of you who are not lucky enough to have lovely fabric stores close by, let us know what sorts of fabrics you would like to buy online.  Would you be interested in high quality pants fabrics in basic colors, solid knits or knit bundles?  Would you like access to unique cottons for jackets or kits for quilted jackets?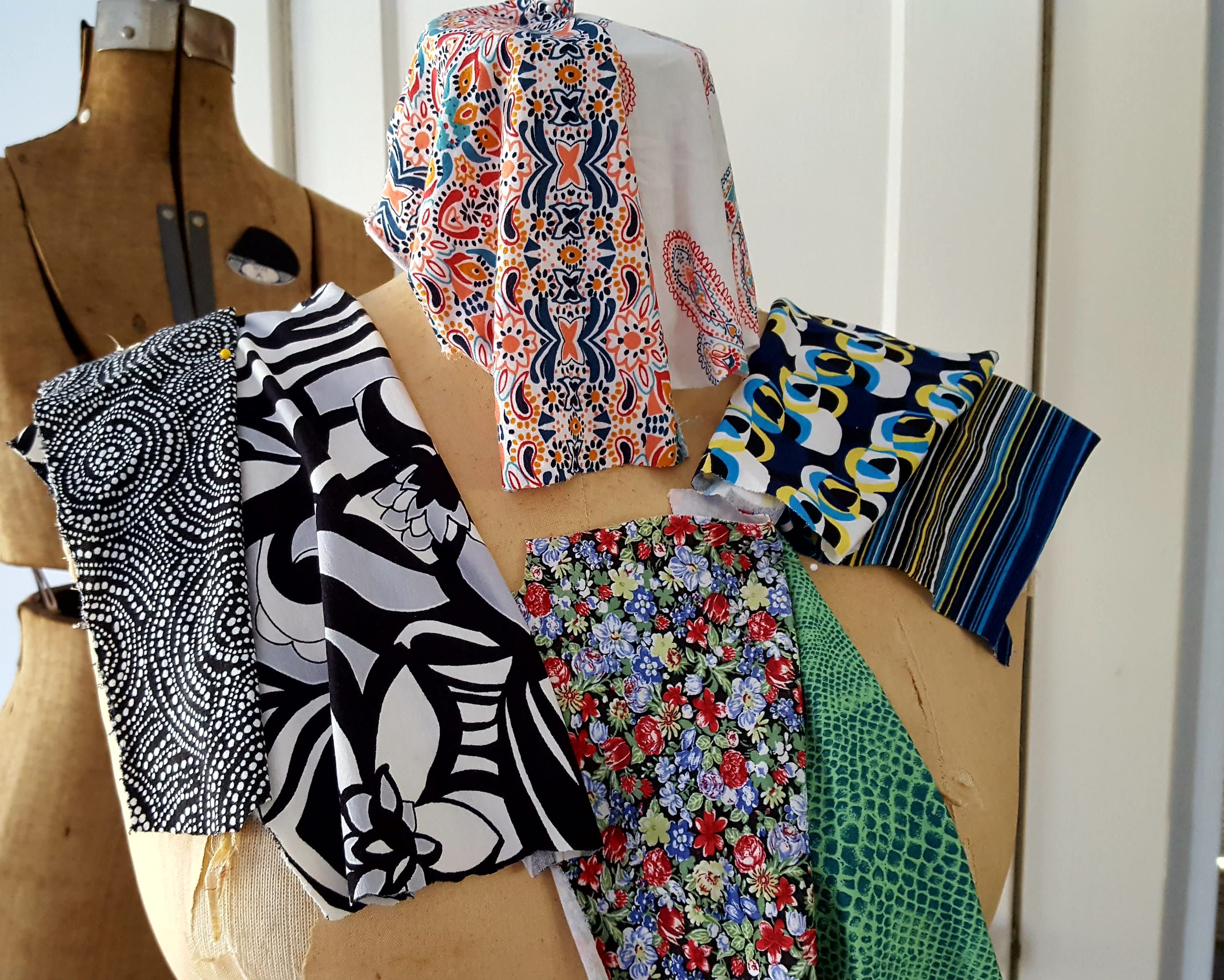 We would appreciate your feedback on these topics as we look towards expanding the Fit for Art footprint and the population of satisfied sewers making comfortable, well fitting, unique Fit for Art garments to expand their wardrobe.
Happy Sewing, RAE #FFASewingPatterns