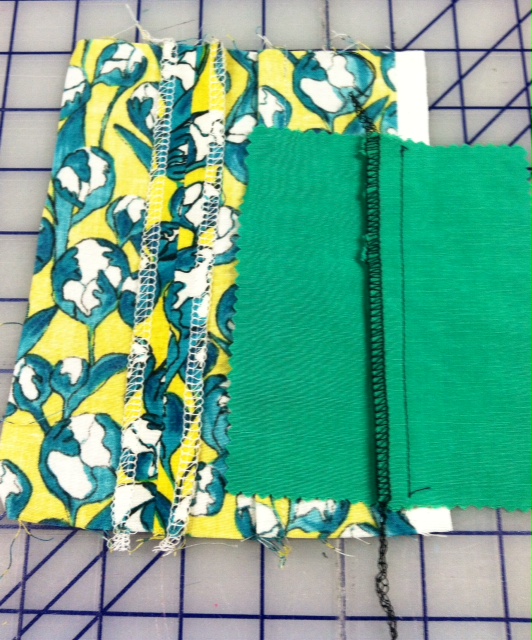 Clean finish is a term we use in the construction section of the Eureka! Pants that Fit pattern. It refers to any place where there is a raw edge that needs to be finished, such as a waistband, facing, seam or hem area. Recently a student, who was making pants at home, asked me what that term means.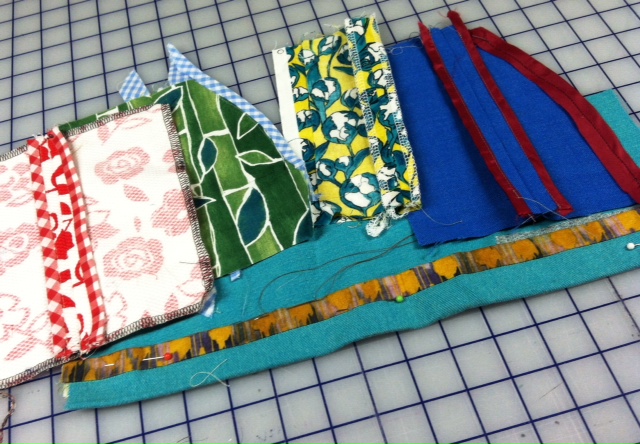 In the design section of the Eureka! Pants booklet (Page 13) we offer a definition, but that was not where she was reading. We say, "Choices for finishing the raw edge of seam allowances, which we refer to as clean finishing, include pinking shears, a zig-zag stitch, serger or Hong Kong binding. The exposed edge of waistbands or facings can also be finished by these methods, all of which will lay flat and smooth on the inside of the pants."
In the design section of the Tabula Rasa Jacket and Tabula Rasa Knit pattern booklets there is also a discussion of finishing seams appropriately. It is on Page 8 of both books.
Here are some photos and step-by-steps for clean finishing methods. Neatly finishing seams and raw edges of hems and facings will assure that your garments will wear well for years to come.
Pinked Edges: Using pinking shears to finish your seams and edges is simple and effective unless your fabric is loosely woven or frays easily.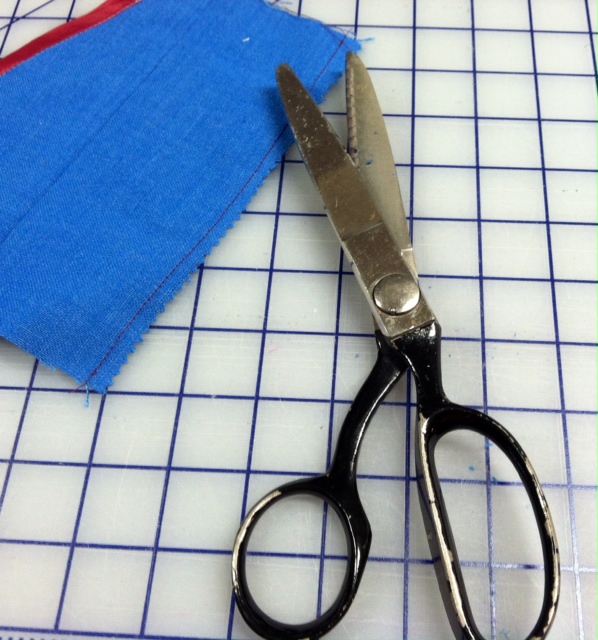 Run a simple machine straight stitch close to the pinked edge to provide additional support, especially at hems.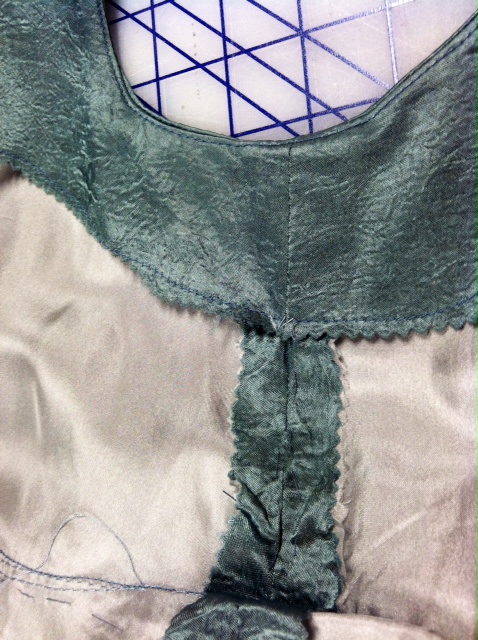 Three-Thread Overlock: This is my default option for most unlined garments, woven or knit, because it is quick and looks professional.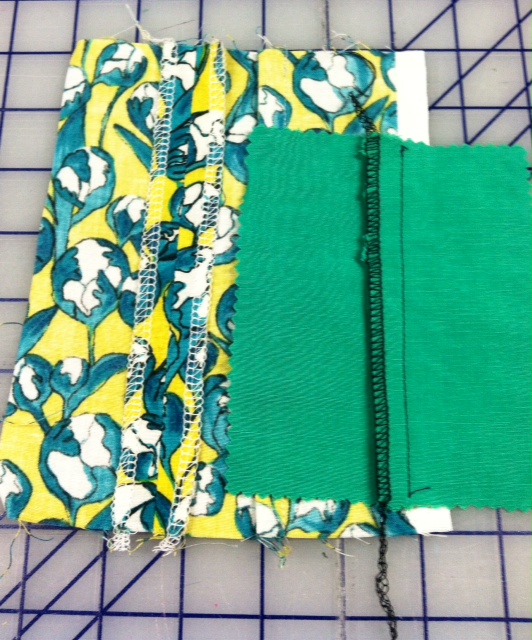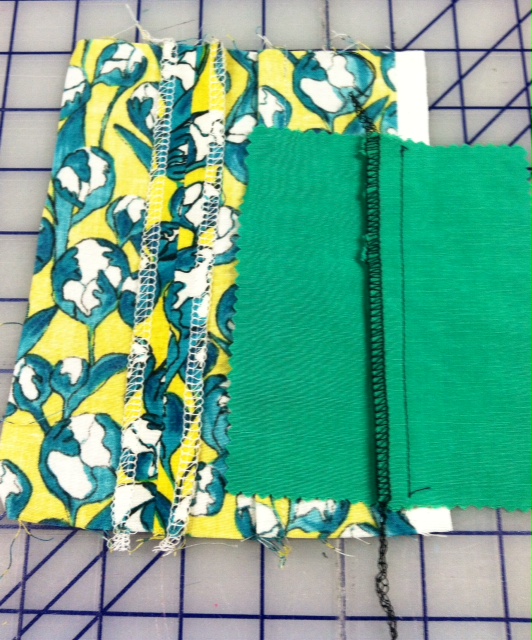 It can be used on seams that are pressed open and finished on each side or on seams that are pressed to one side and finished together.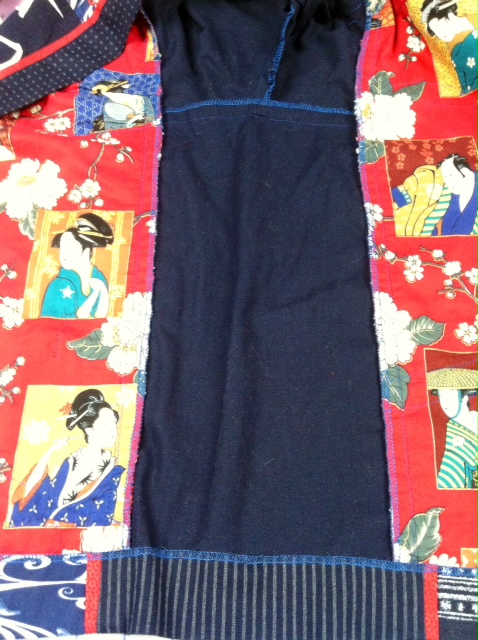 Zig-Zag or Overlock Stitch on a Sewing Machine: If you do not have a serger, one of these stitches can be your go-to stitch for seam finishes in woven or knit fabric.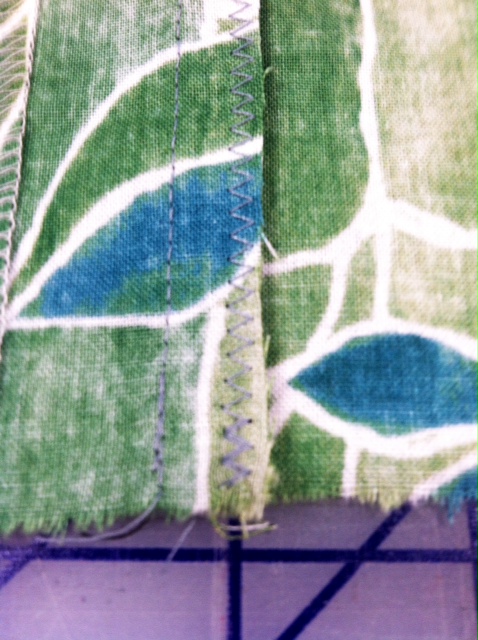 If you are using a zig-zag, make sure the stitch is wide enough to capture several fibers in the stitch. Stitch at least 1/4" away from the raw edge, so the edge of the seam does not curl into the zig zag. You can always carefully trim away the extra fabric after you are finished.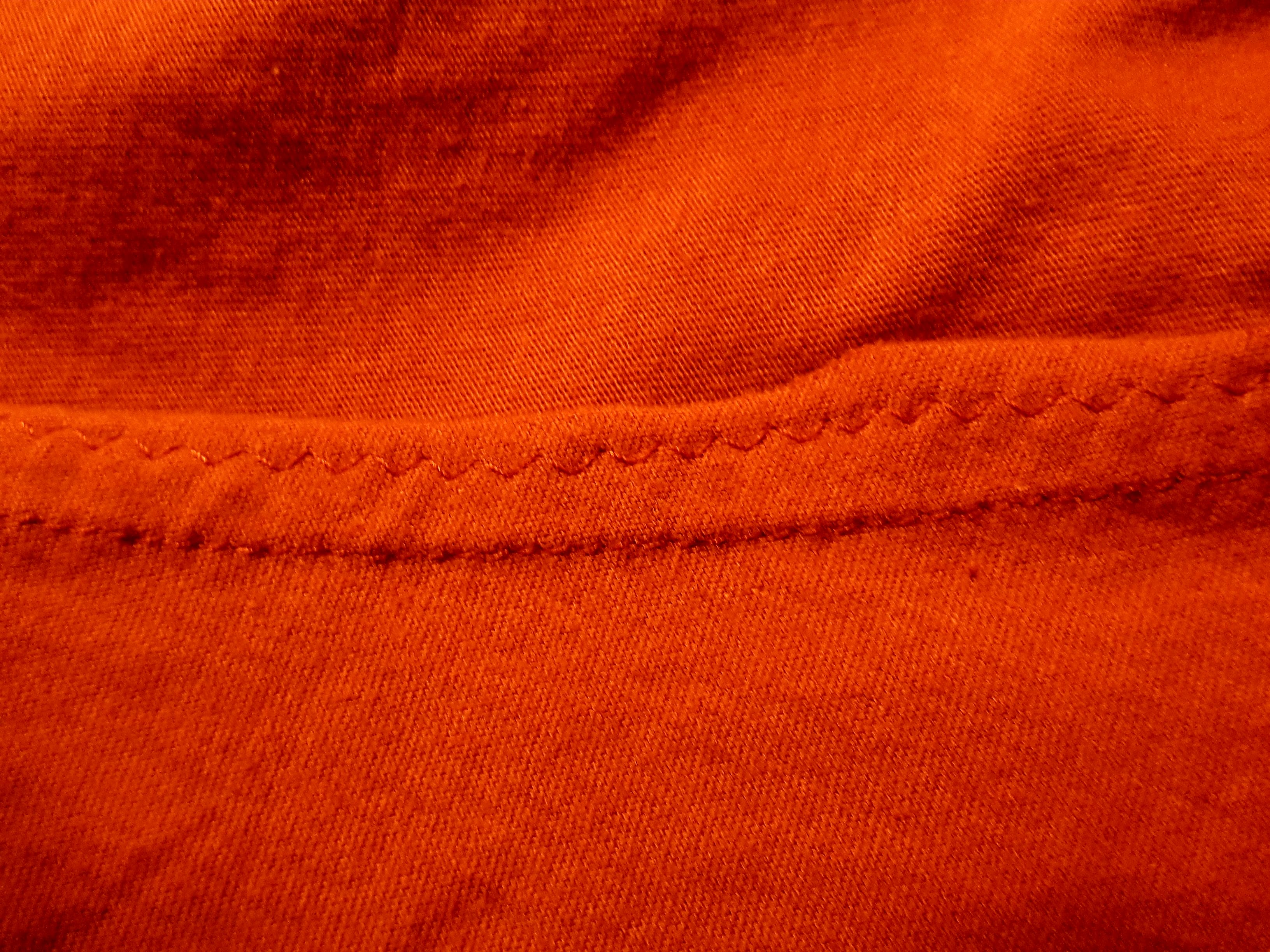 Hong Kong Finish: For woven fabrics, this is a beautiful finish for finer garments. It is often found in fine tailoring and couture. I am especially fond of it as a waistband or facing finish on dress pants. It is also lovely on the hems, seams and facings of unlined jackets.
Cut 1 3/4" wide bias strips to create a 1/2" wide Hong Kong finish. That is a good width to begin with, working toward 1/4" wide over time as your skills improve. Light weight lining fabric or cotton batiste are great choices for the bias strips.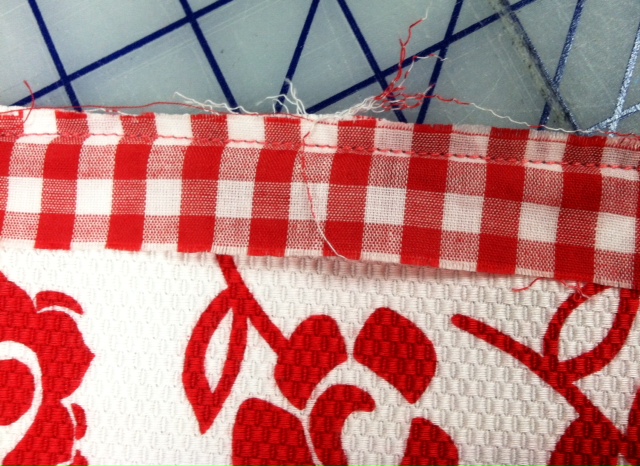 Stitch the fabric strip to the edge you are finishing, right sides together. Press the bias strip up and then around the raw edge of the seam or hem.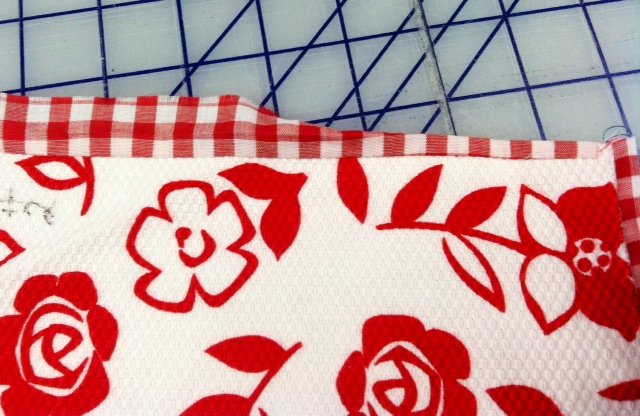 Stitch in the ditch to secure the binding in place. Then continue with construction.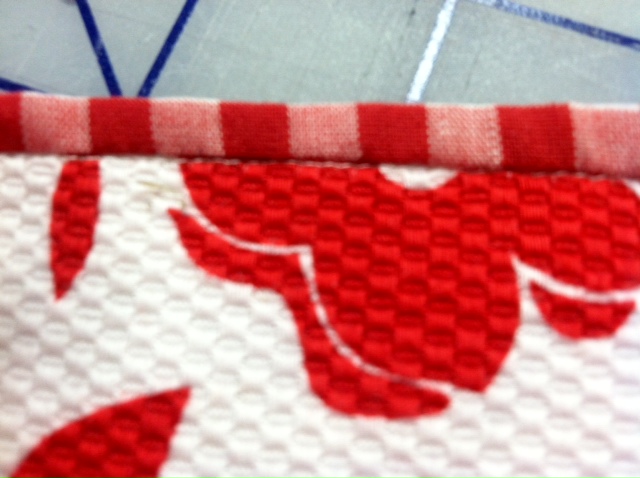 In most cases, you clean finish seams as part of the construction. Don't wait till the entire garment is assembled before finishing your seams.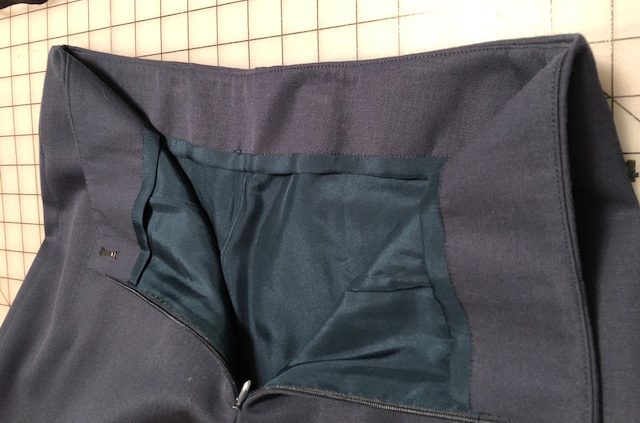 Use your fabric scraps to test the seam finishes on your fabric. If these finishes are new to you, make some samples to practice all the techniques. Improving your mastery of these basic skills will make all your sewing more satisfying.
For your easy review, find the step-by-step directions for these finishes on the Helpful Hints page on our website. You can also watch this video overview of seam finishes and check out the Threads video I made about Hong Kong finishes in unlined jackets.
Are there other terms we use that are new to you? Don't be shy, let us know and we will explain it one week in Sew! Let's Get Dressed.
Happy Sewing, RAE