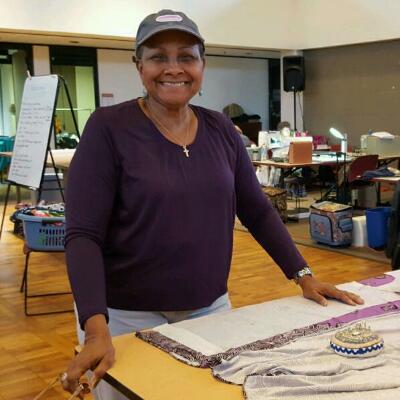 We love to feature sewing friends who are having fun creating with Fit for Art (FFA) Patterns.  Today we want to introduce you to Glenda Barnes from Rocky Mount, NC who personifies that description.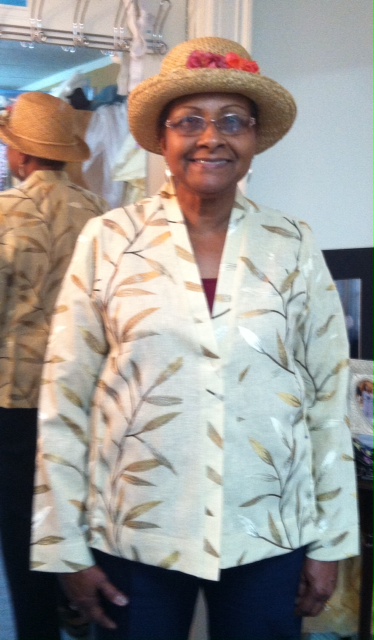 I first met Glenda in 2015 when I taught a Tabula Rasa Jacket (TRJ) class for the Raleigh NC ASG Chapter.  She was such an enthusiastic participant in that workshop and left with great plans for stitching up TRJs with her stash, which we now know is extensive.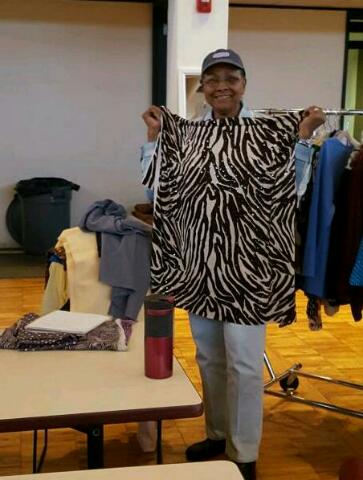 Since that first class, we've kept up at sewing shows and private consultations.  We have so enjoyed seeing her creations.
This past weekend she drove 5 hours to participate in our Tabula Rasa Knit Workshop.  Her enthusiasm for sewing is infectious.  She inspired the assembled group with her joyous work ethic and her vision for her extensive stash of knits.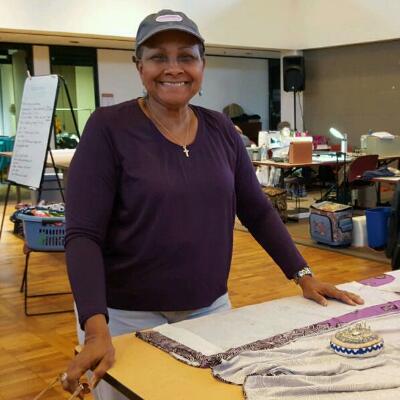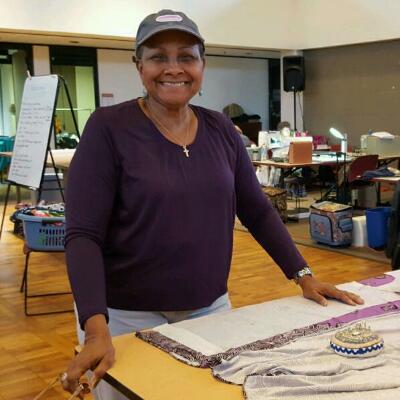 We also love her FFA patterns organizational system.  Glenda keeps her pattern pieces for each design and variation in its own plastic 8 ½" by 11" envelope, stored in a file box.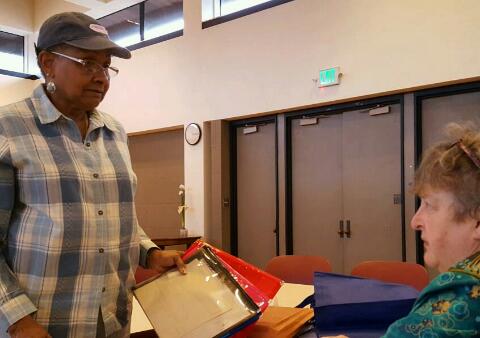 She also has copies of each direction booklet in plastic sleeves organized in a large binder.  It was a work of art to our eyes!  She says that when she is ready to sew her next jacket, shirt, top or pants, she knows right where to look so she can get started quickly.
It is such fun to sew in a group at a sewing class or retreat.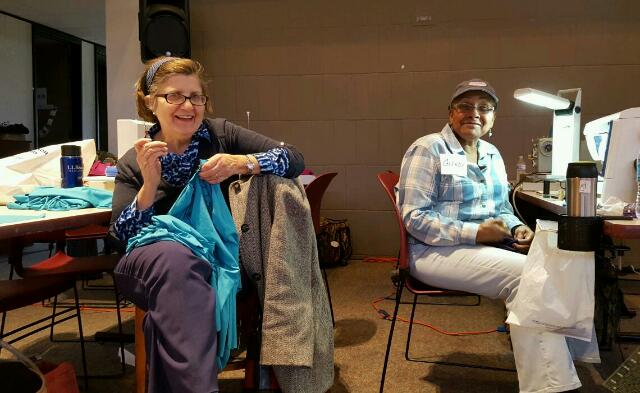 What kind of sewing retreat or class would you like to attend?  We are thinking about future events and would love your feedback. Some of the ideas we considered during the lunch breaks at the knit retreat were a Rain Coat Retreat, A Quilted Jacket Retreat, A Drapey Tabula Rasa Retreat, or simply a Sew! Let's get Dressed Retreat where you would be free to sew whatever you want.  Tell us what sounds fun to you and when are good times of year for you to attend so we can consider your preferences as we plan for the future.
Happy Sewing, RAE
If you are a sewing professional start planning to attend our Eureka! Pants that Fit Licensing Seminar September 11-15. It is an invigorating week that will help you move your business to new heights.