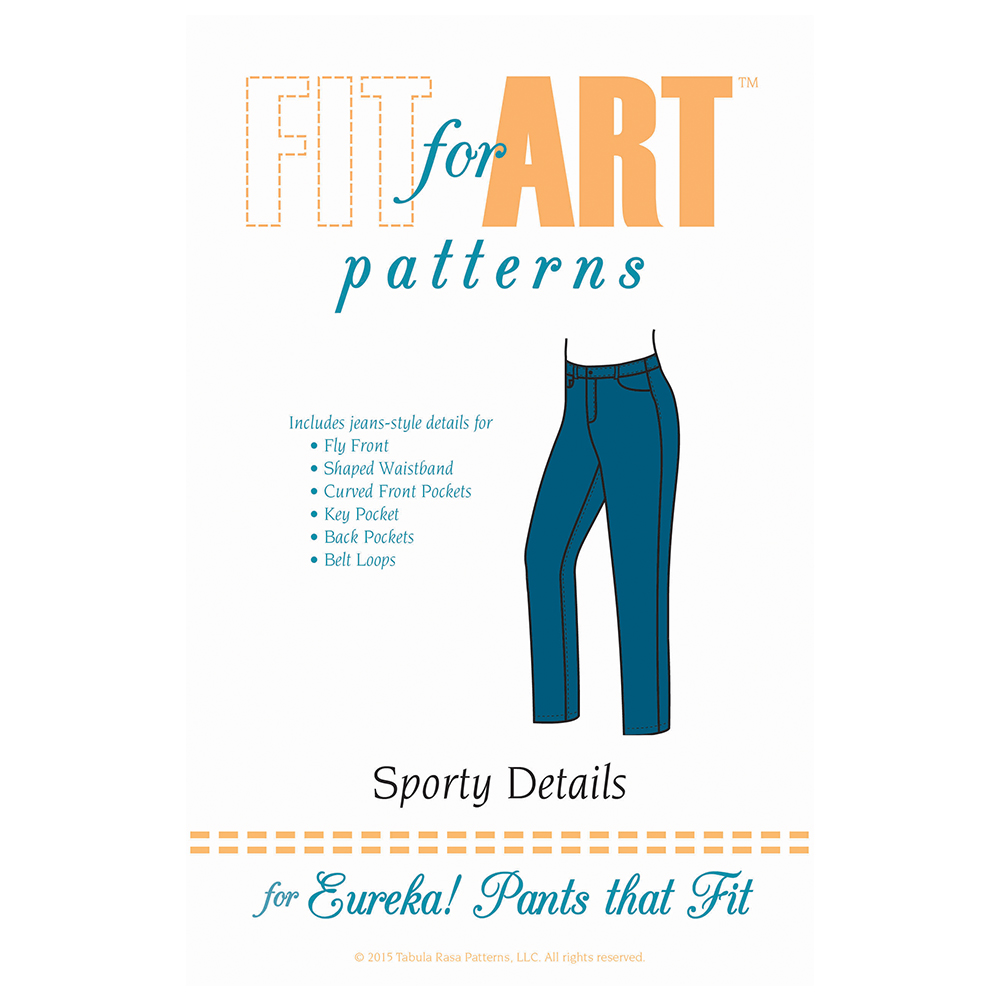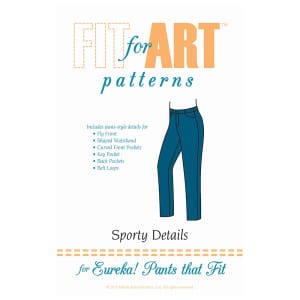 We are so excited to announce that Sporty Details for Eureka! Pants that Fit are ready for you! First thing we'd like to do is thank our testers – friends who generously gave us their time to work through the instruction book and then gave us helpful feedback to make the best possible product for you. Many Fit for Art thanks to Lugene, Kathy, Barbie and Edye!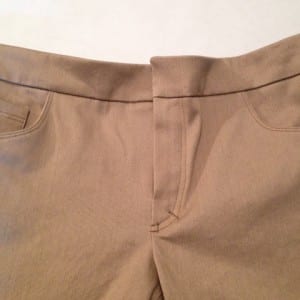 The Sporty Details pattern and instructions provide tools to adapt your original Eureka! Pants to a sporty jeans style fit and fashion. As with all of our patterns, our detailed instruction book includes three major sections – one on fit and design, one guiding you through the pattern work, and a third with illustrated construction directions. The design advice for your sporty pants includes:
Refining the fit if you prefer to wear jeans a little snugger or a little lower at the waist.
Choosing appropriate fabric and zippers.
Topstitching and finishing details to give you a traditional jeans look.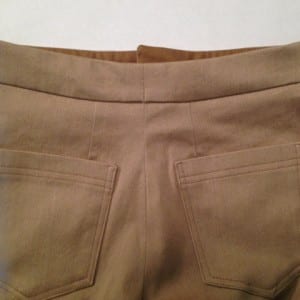 Similar to Trouser Details, we walk you through the pattern work needed to add a shaped waistband, front fly and curved front pockets to your basic Eureka! Pants. We know not everyone loves pattern work, but it is necessary to make the new pattern pieces fit with your individualized basic Eureka! pattern. The patterns for the key pocket, back pockets and belt loops are straight forward. You'll also find that we recommend making a simple mock-up without finishing details to make sure that you are happy with the fit before investing time in a pair with extensive topstitching or other details. The process may seem time-consuming, but consider that once you've done it, you'll have the best fitting jeans ever!
As always, we take pride in our very thorough illustrated instructions. We hope you'll find the many illustrations for the pattern work and construction process helpful. You are, of course, welcome to contact us if you find anything that needs clarification. We extend another cheer of thanks to Erin Hillmar, our graphic artist, for her time and dedication to getting these illustrations just right for you.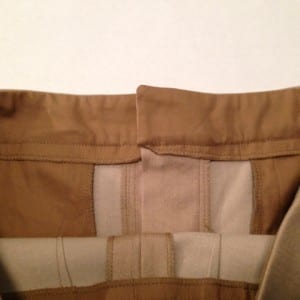 After you've made your first pair of sporty details, wear them a few times before making your second pair. If needed, go back to your pattern to make adjustments (or at least make notes) to refine the fit. Now you'll be ready to make jeans in every color of denim for all seasons, corduroy or cotton velvet for winter, and lightweight denim or cotton sateen for spring and summer, and more. Just be sure to choose fabric sturdy enough to stand up to the topstitching details and the extensive wear your pants are sure to get! And don't forget to baste in the side seams and check the fit before securing and finishing those side seams; every fabric is a bit different and may require adjustments just for that pair of pants.
One great source for nice bottom weight fabric is Sawyer Brook Fabrics, which is where I purchased the tan denim featured in these photos of a pair of Sporty Details that I made for our Fall shows. These photos were taken after I attached the waistband but before I finished the topstitching. Visit our booth this week at the American Sewing Expo in Novi, MI or next week at the Original Sewing & Quilt Expo in Fredericksburg, VA to be among the first to have your very own copy of Sporty Details. The pattern will be available for purchase on our webstore at the end of the month.
Speaking of the upcoming Expos, we are looking for a few volunteers to help Carrie out in the booth for a few hours between 11:30 and 3:00 while Rae is teaching. If you are coming to one of these shows and are willing to lend a hand, please contact me here. Thank you!
Happy Sewing! Carrie