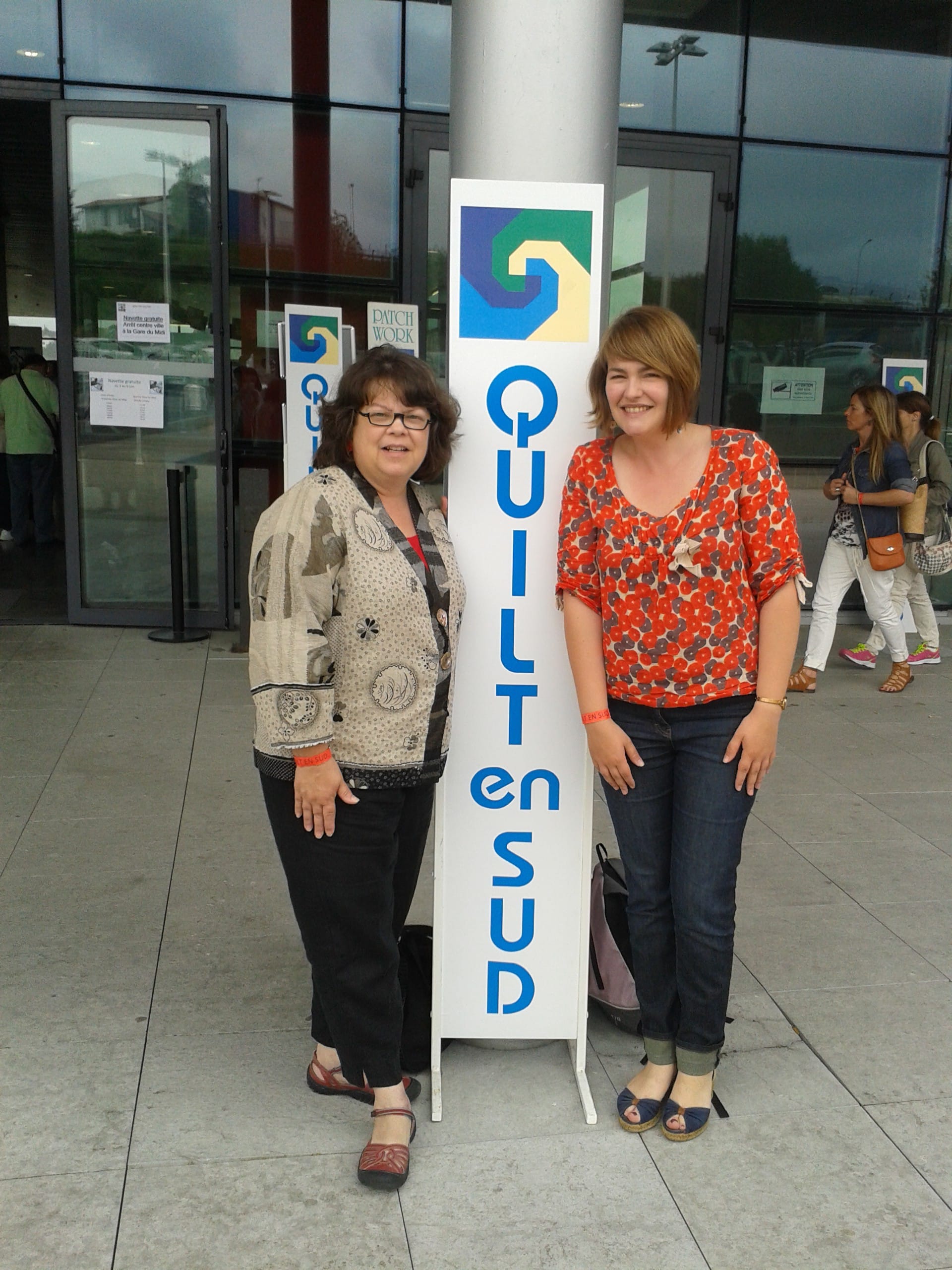 I am back from 17 lovely days in France visiting my daughter Anna.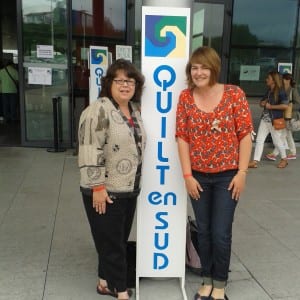 We had some wonderful adventures and I plan to share them in some of this summer's posts once I have sorted through all the photos and memories.
I will start at the end, the final weekend of the trip.   Most of the weekend was spent at a regional Quilt Show in the beautiful beach town of Biarritz.  I first learned about the show from Anna's friend and colleague Sarah.  She spent part of the summer of 2013 visiting with us in Baltimore.  Her mother Christine and Aunt Kathy are avid quilters.  They travel with a group of quilting friends to this show every other year when it is held somewhere in the Pays Basque  (Basque section of France along the Atlantic Coast, just north of Spain).  When I showed some interest, they invited me to come along.  Anna came along to serve as translator and photographer.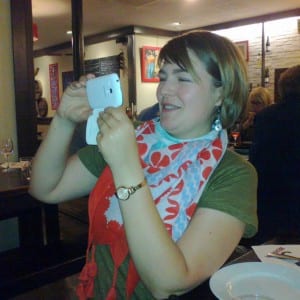 So we were a party of 6, enjoying the quilt show at a convention center on the outskirts of town, by day, and eating at fun local restaurants in town, by night.  Notice what we are all wearing our bright orange arm bands in all the photos!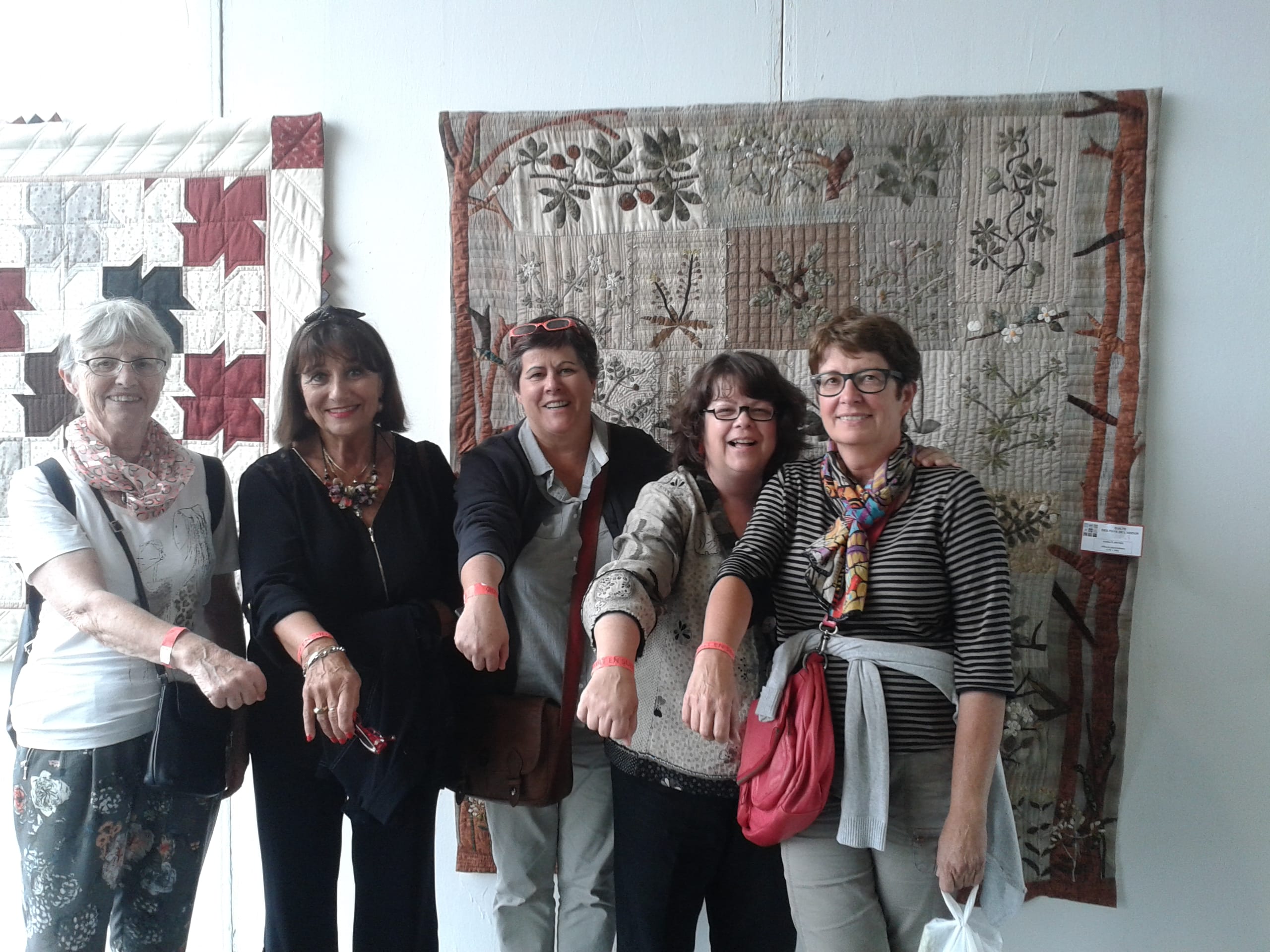 There are lots of things about this show what were similar to shows in the US:
Several floors of exhibits and quilt collections, some traditional, some modern and everything else in between.

Here I am posing with one of my favorite quilts that included embroideries from Afghanistan.

Shopping, of course with quilt kits, fabrics, patterns, and tools.
Classes and a make and take area for hands on experiences.
A fashion show
A charity project – this one involving the women of Afghanistan and their traditional embroideries. (Watch for more about this in a future post.)
Buses in the parking lot and lines to buy your tickets.
Mediocre food that was overpriced and lines in the ladies rooms!
So, what was different?
It was different for me to be attending, not working, though I did make some new contacts.
There were funny wooden cut outs of historic dresses for silly photo ops.

Anna in the lovely dress photo op!

Everyone one was speaking French or Spanish. There was even an Italian vendor selling materials for American primitive style quilting who was just back from the Minneapolis Quilt Market.
There was only one sewing machine vendor, Bernina, and no long arm machines.
Many of the exhibits were manned by the artist so you could chat and ask questions, plus purchase books and postcards of their work or other materials related to their style of quilting.

Textile Artist Muriel Cauhapé with one of her quilt sculptures, quilted pieces suspended from a natural tree branch.
Of course I took some Fit for Art Pattern catalogs with a little insert, in French, explaining about the pattern's fitting options and asking for volunteers to test our forthcoming French translation of the Tabula Rasa Jacket Pattern.
My new friends Christine, Kathy, Marie Ange, and Jeannine are going to test it.  At least they said they were willing to test it after a glass or two of Sangria on Saturday night at the Basque Cidery where we gathered for dinner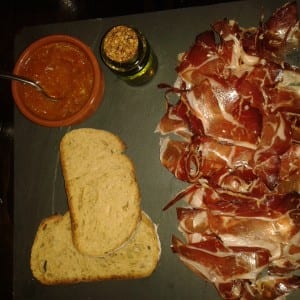 and a review of the day's activities.  We also planned to meet in Houston at the International Quilt Festival in a couple of years , if not before.  Even French quilters think "Houston" is the pinnacle of quilting experiences.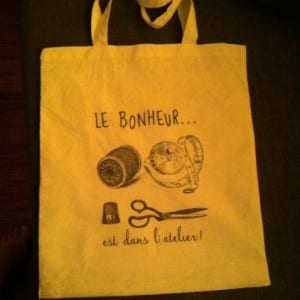 What is the most exotic sewing show you have ever attended or the craziest thing you ever bought at a sewing event?  Once I get unpacked, I will photograph all the fun new things I purchased and share my plans for my new fabrics.  I am looking forward to getting back to the studio because like my new tote bag says: Le bonheur… est dans l'atelier!  Or as we say here in the states,  the best hours are in the studio!
Happy Sewing,
RAE