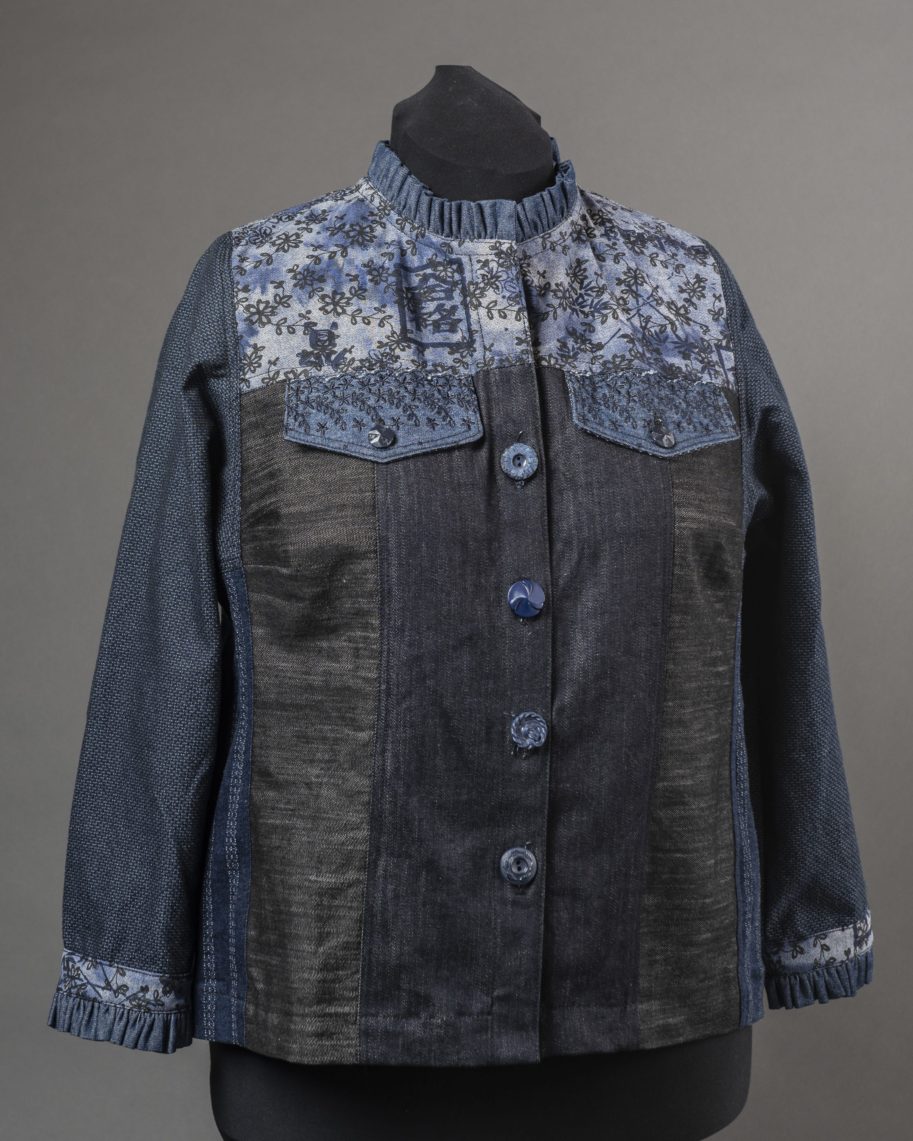 This Jean Jacket Variation for the Tabula Rasa Jacket features the optional ruffle collar and cuff.  The ruffle details on this Jean Jacket were the perfect place to use the lightweight denim scraps in my scrap bag, including the embroidered denim for the pocket flaps.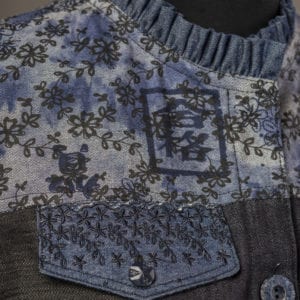 The heavier denims were placed throughout the jacket for a fanciful composition that matches all my other Fit for Art Creations.  Jean Jacket Variations for the Tabula Rasa Jacket include instructions and pattern pieces for fashioning this ruffled collar and the ruffle adorned cuff.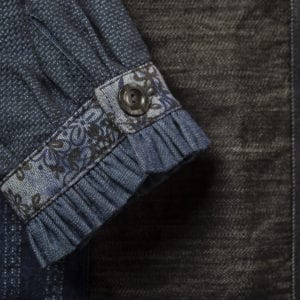 A simple turned up jacket hem brings less attention to the hips than the classic banded hemline.  The jacket is finished with a collection of navy plastic vintage buttons.