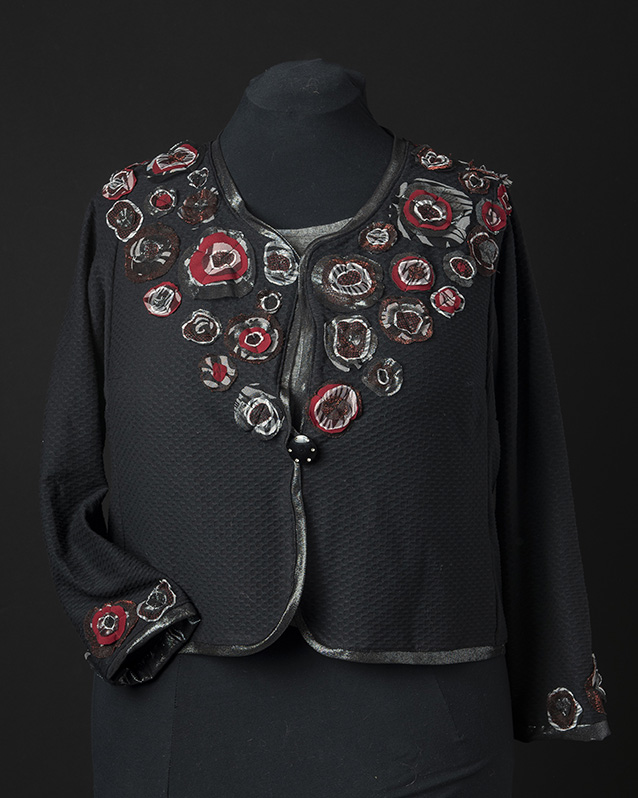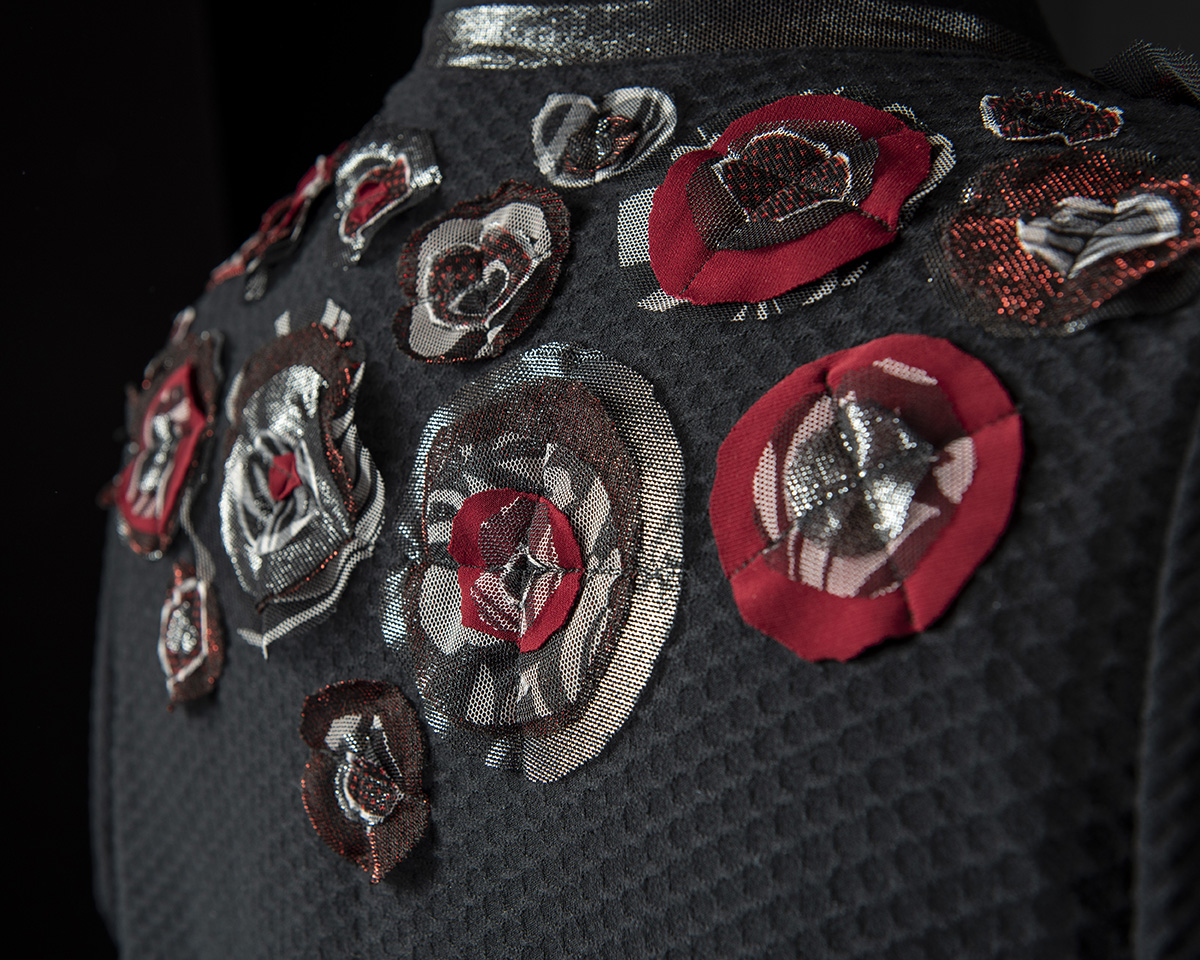 A small collection of red, grey, black and metallic knit mesh led to the embellishment on this fun little Tailored Cardigan made with Twin Set Variations and the Tabula Rasa Knit Tee & Tunic patterns.  A silver metallic mesh binds the entire knit pique cardigan creating an interesting hemline too.
Fabric circles were cut from all the fabrics available and then stacked and stitched with pie shaped topstitching to each cardigan section before it was completely constructed.  A few more circles were added once construction was finished to give a totally fun look.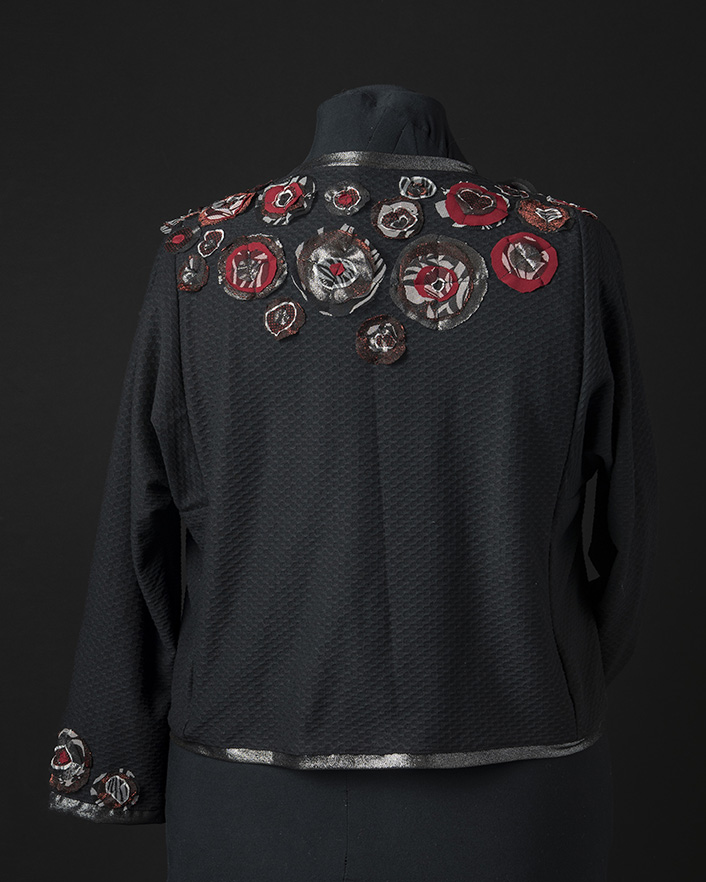 The cardigan is paired with a simple grey jersey tank top from the same pattern.