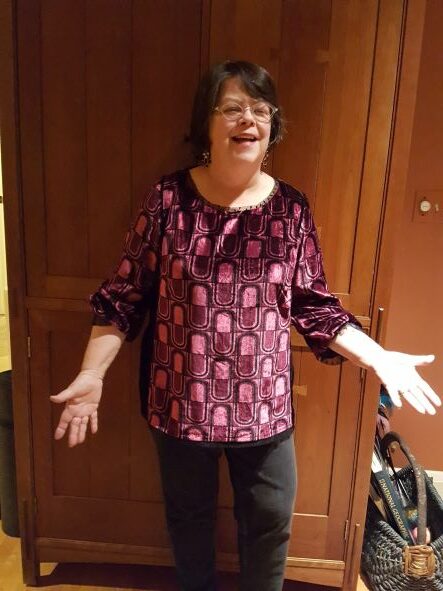 Sewing velvet seems just right for holiday attire. It is so pretty the way it softly reflects the light that I forget how challenging it is to stitch into a garment. So, for my holiday Carpe Diem Tunic top a fun art deco printed panne velvet was pulled out of the stash. It combines perfectly with my black pants and leggings for a comfortable holiday look. Perhaps it is a bit over the top for these relaxed times, but I don't mind as it feels really festive.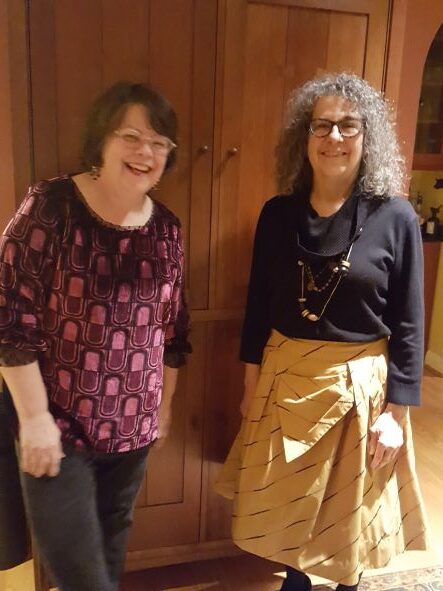 The fabric was "free", meaning it has been in my stash so long there is no memory of what I paid for it.  I do know it was purchased at a fabric sale organized by my ASDP sewing friend Debby Spence at least 10 years ago.  The fabric benefited from some solid black sides; black velvet for that was also in my stash.
This top started with my personalized Carpe Diem pattern that I trust completely. Be sure you have made up the pattern in easy cotton or rayon before trying a velvet version!
Special Design Features
Flat piping was my friend for this project.  That is a technique that we describe in detail in the Tabula Rasa Jacket direction book.  It is used around the neckline between the velvet and the black silk facings.  The neckline piping is made from a decorated tulle that also finishes the sleeves and adds some length at the hemline. I tested several widths before deciding on the hemline feature.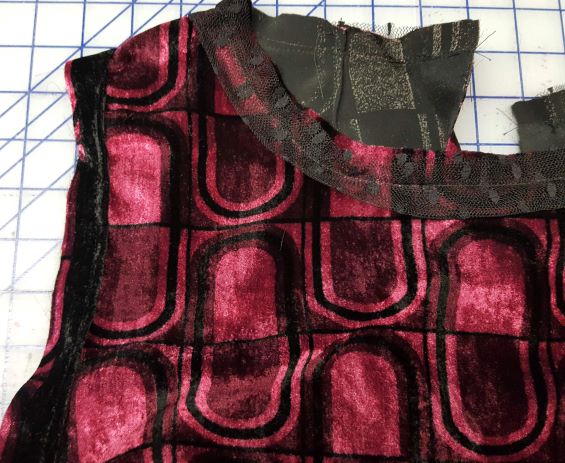 Black velvet piping was also inserted between the sleeve and the armhole to break up the print above the side panel. This was hard to execute, but it does subtly trick they eye where the velvet print would not match.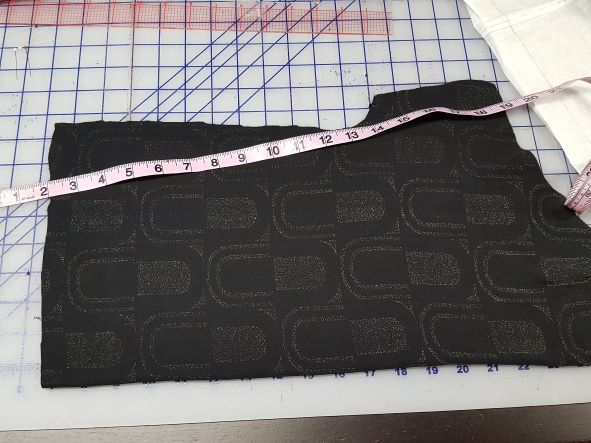 One pattern change I made was to widen the sleeves and add an elastic casing between the sleeve hem and the tulle cuff. Velvet seems happier when it drapes loosely, so the fullness through the elbows feels easy and the elastic insert allows me to push up my sleeves when washing wine glasses after hosting a couple friends for drinks or dinner.
Tips for Velvet Sewing Success
The differential feed feature on my Bernina 770 does make sewing velvet a little easier but as always, make samples.  There are a number of velvet sewing tips in a previous post, Trendy Velvet Pants.  After testing the diagonal basting stitch in a sample, I used it down the center back seam where the pattern needed to match perfectly.  With excellent results.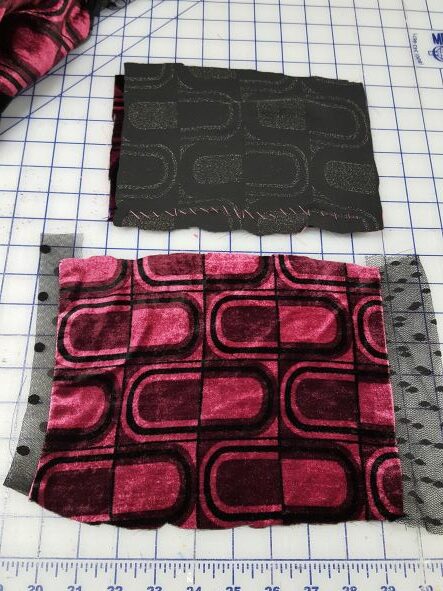 Add a Final Flourish
For a final flourish, instead of a button and loop closure to finish the back neck keyhole, I cut a pair of tulle streamers that tie up into a bow. It leaves the front unadorned so it can be dressed up with jewelry for a special event.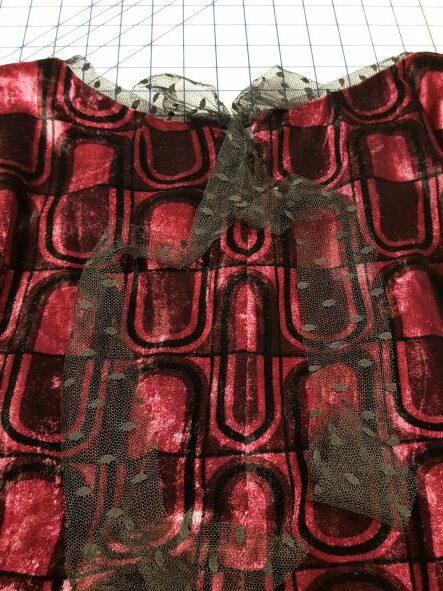 This new Carpe Diem top is a little holiday gift to myself!  Are you stitching up something new for New Year's celebrations?  Be sure to post a photo with our hashtag #fitforartpatterns. 
Happy Holiday Sewing, RAE