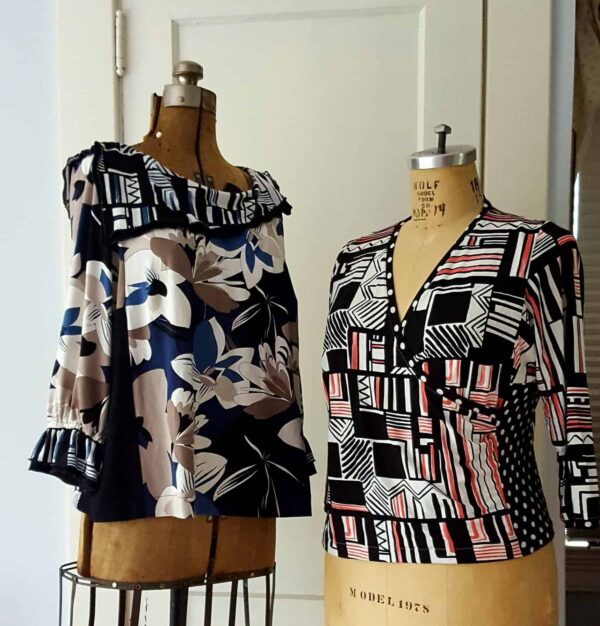 This spring I stitched two new Tabula Rasa Knit (TRK) tops with the ends from our spring knit bundles.  Do you have a knit bundle or two waiting to be stitched up?  Maybe you will be inspired by these tops to work creatively with your coordinating fabrics.  If you are coming to the national ASG Annual Conference August 1-4 or our Sew Successfully Summer Retreat August 20-24, our limited-edition bundles will be available for purchase.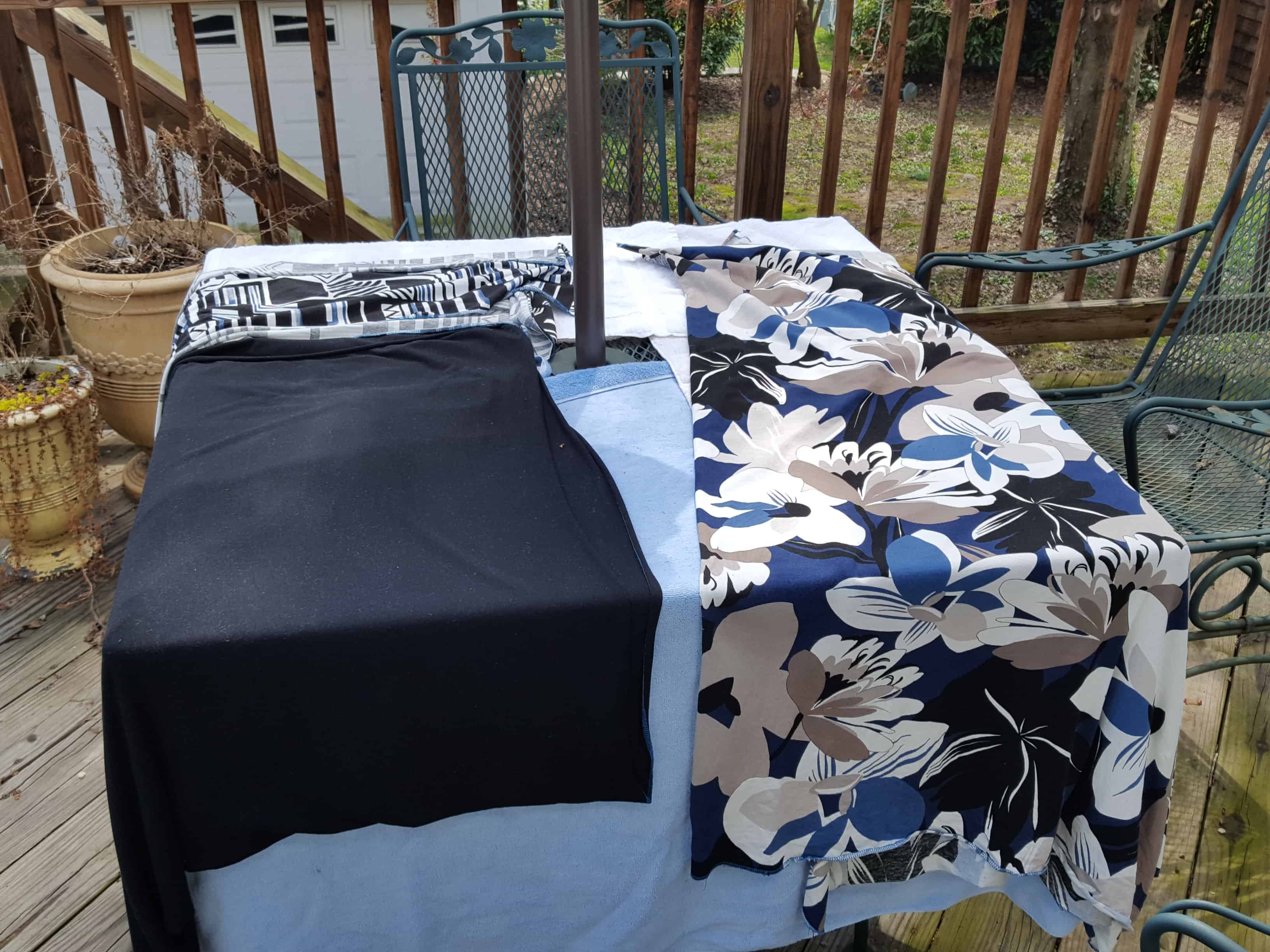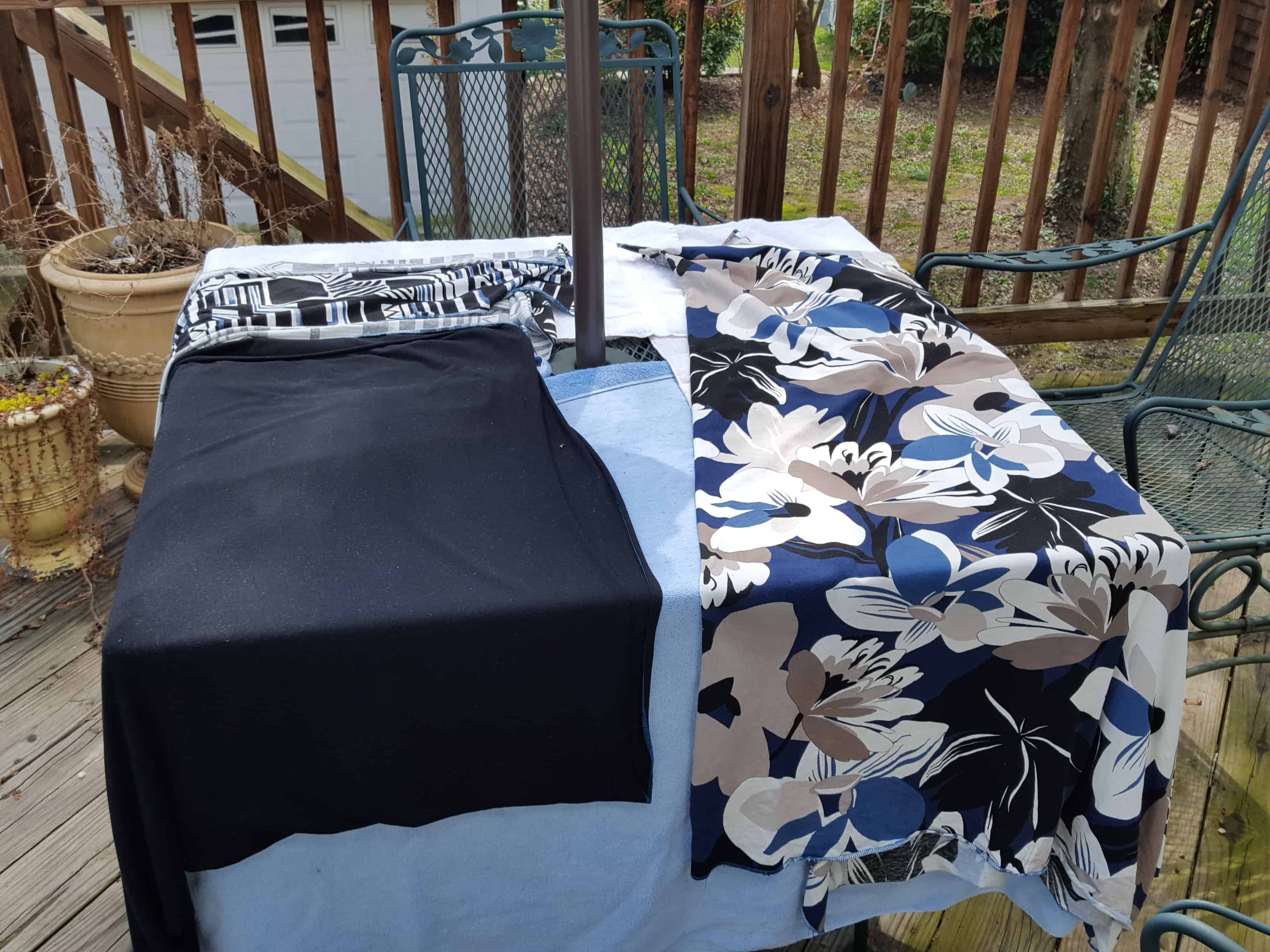 Three knits were combined to make the blue, black, and ivory tee with the Angled Collars from  Wide Necklines Variations for the TRK.  When we selected this large floral print for bundles, I knew it was destined for my wardrobe.  Any fabric where blue and black are artfully combined is an automatic favorite.  The geometric companion piece was the perfect match with its hard angles and shared color pallet.  The black solid was added as a slimming side panel and for collar and cuff pieces.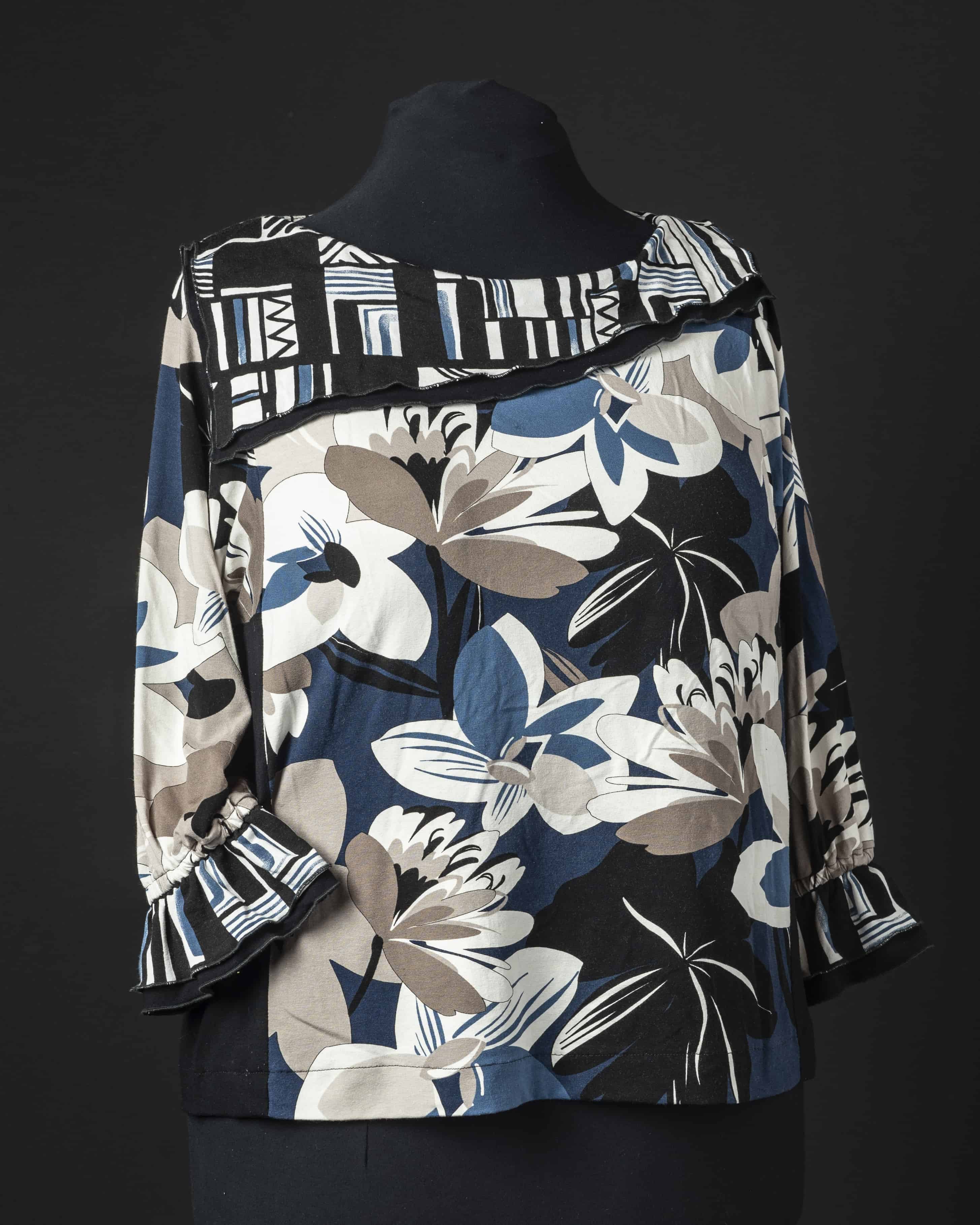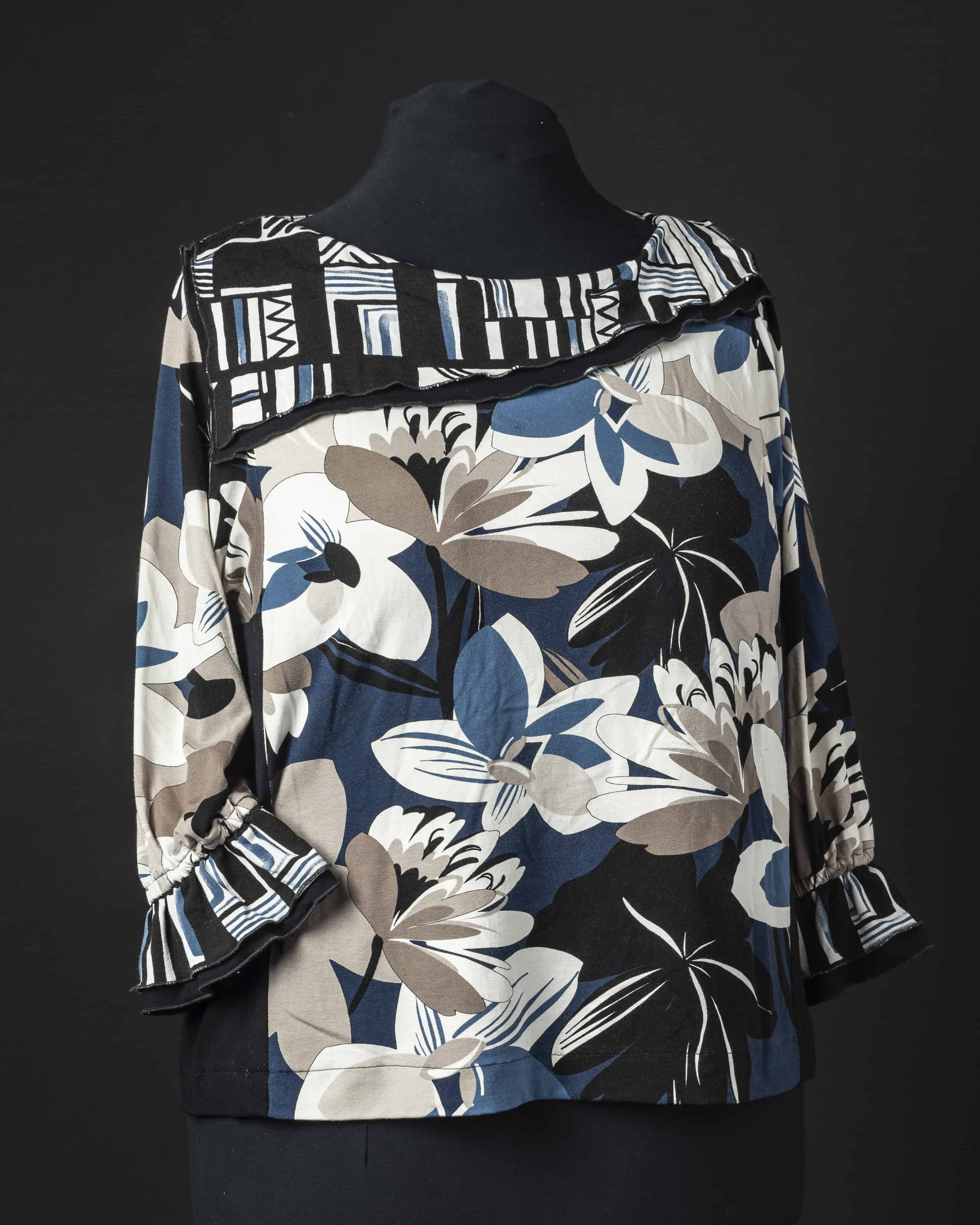 I often position the angled collars in mirror image, as in this Black & White Tee, but for this top I used the under collar as a shadow for the printed collar. It offset the geometric from the floral, giving each fabric its own voice.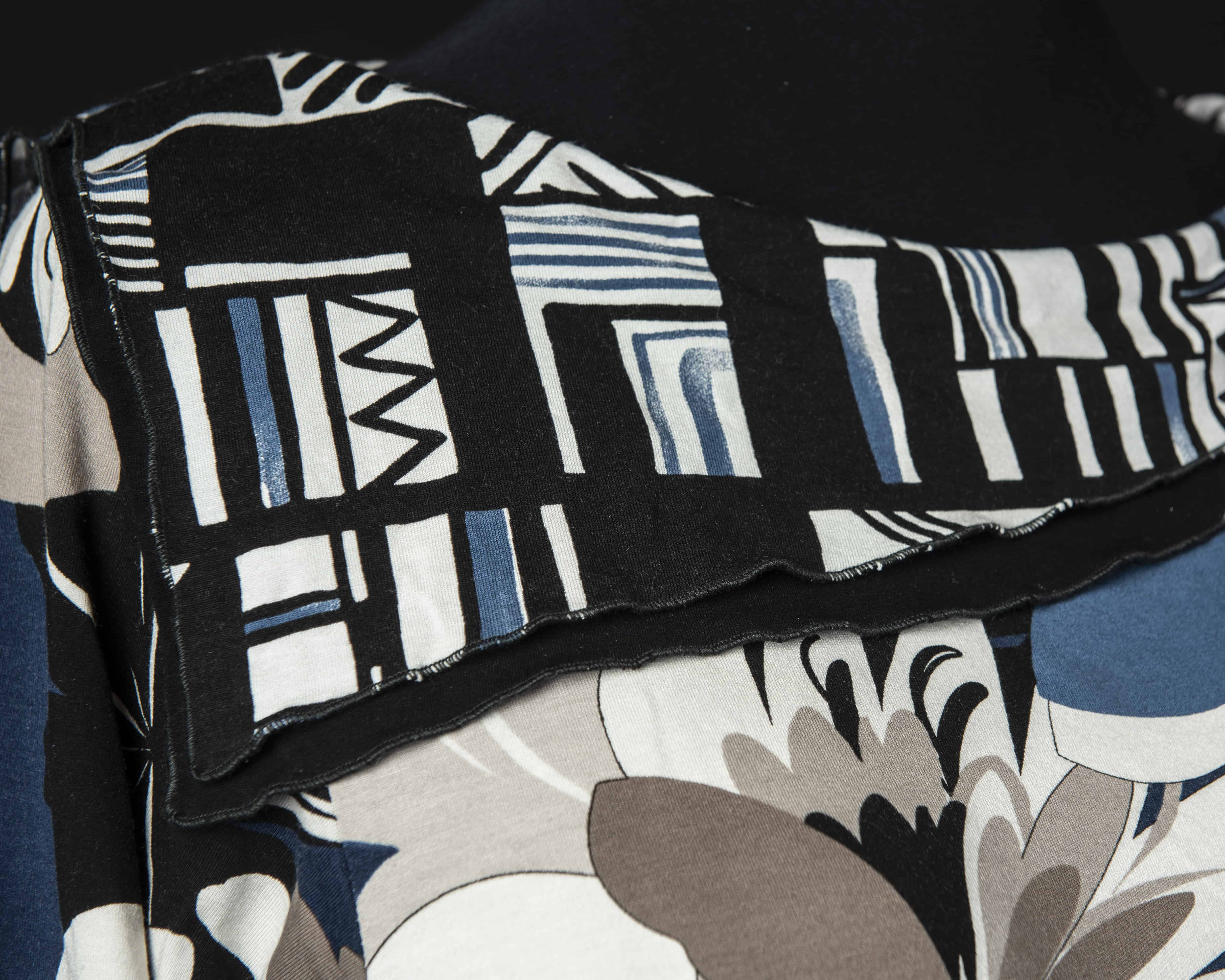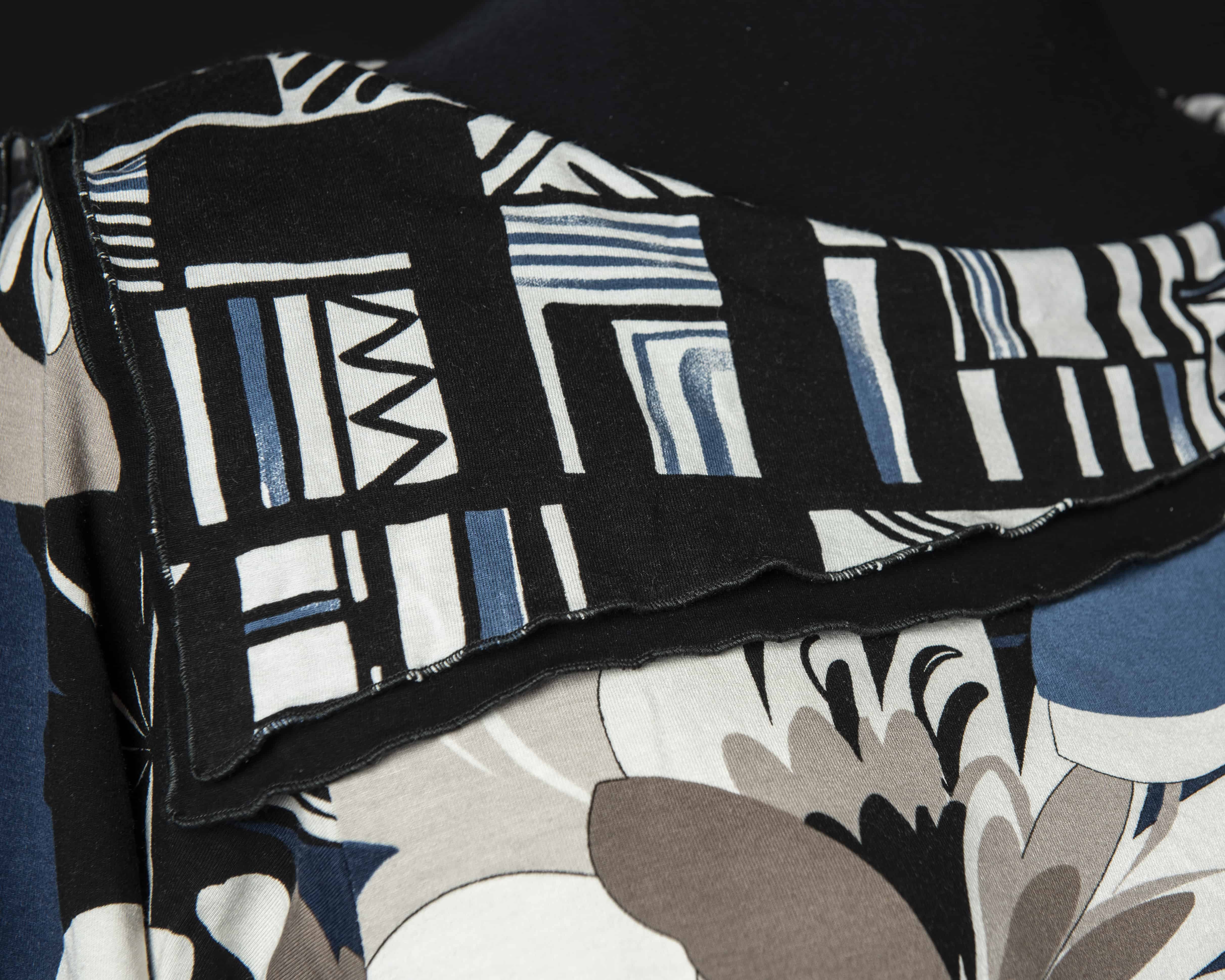 The sleeves have a stacked cuff that pulls into an elastic casing.  Stay tuned for the step-by-step of this fun detail that added a soft finish to these modern fabrics.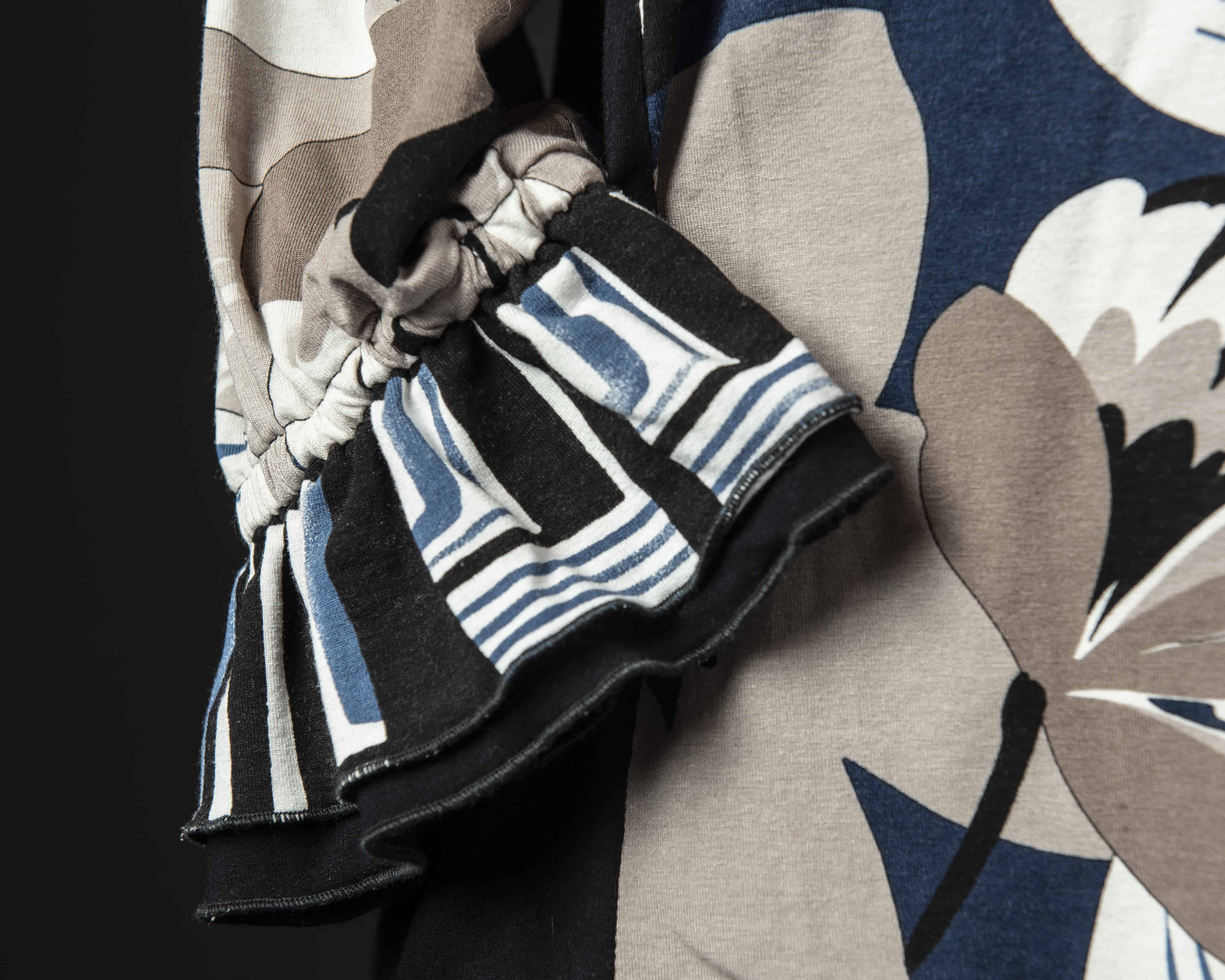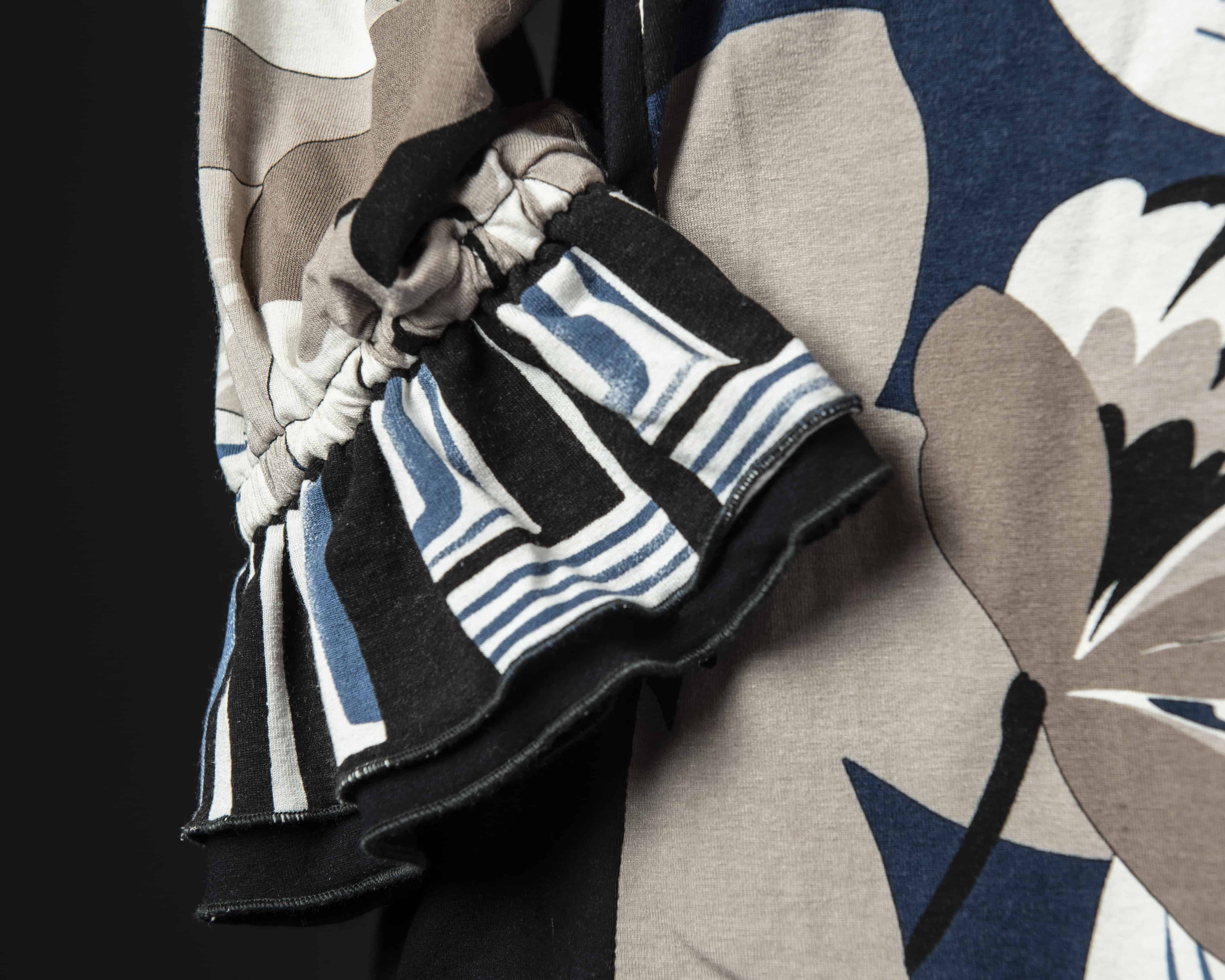 The coral, black and white top is the surplice style in Clever Crossing Variations pattern.  It is a real favorite of mine, especially when combined with the wide leg Eureka! Pants introduced in the Glamour Details pattern.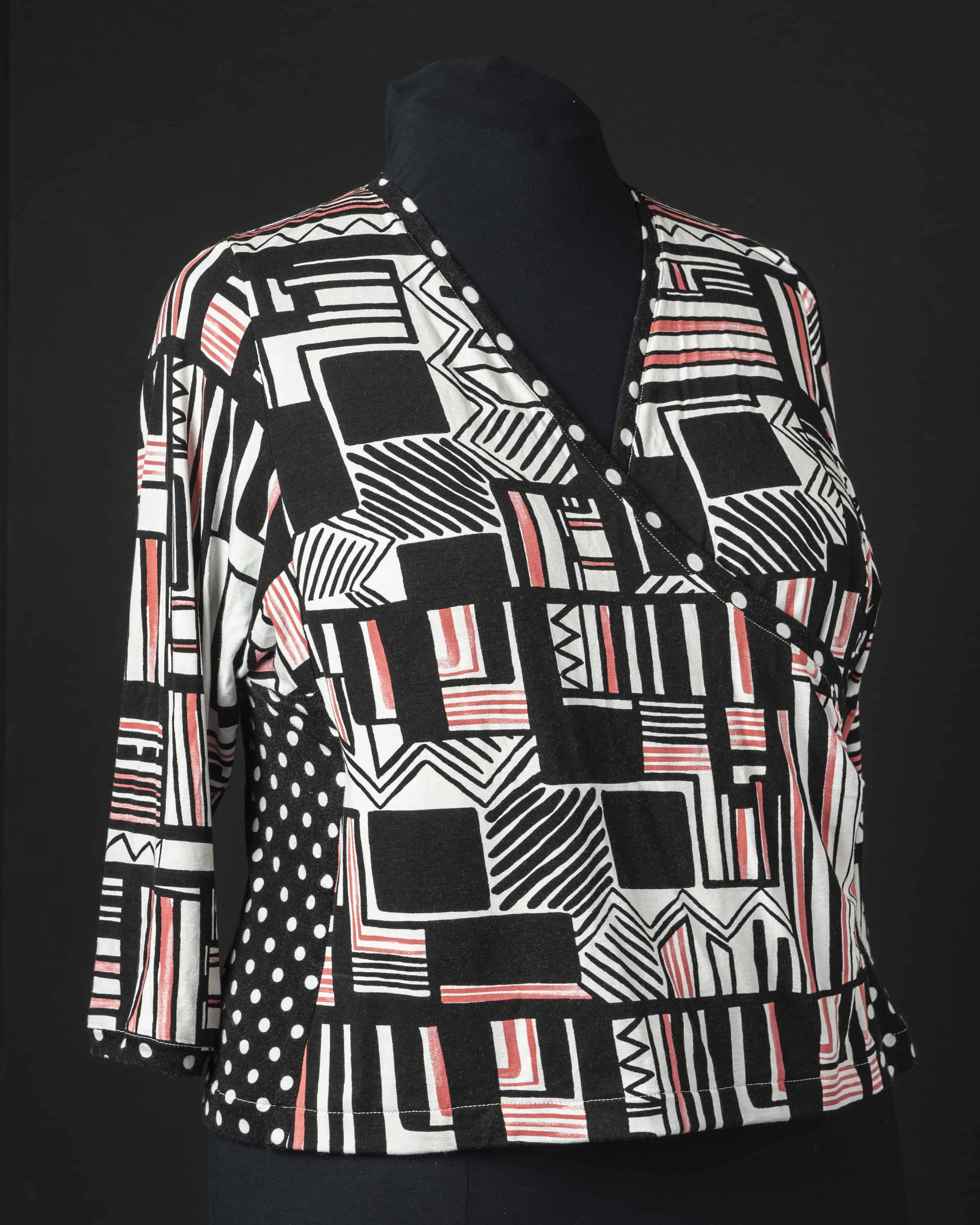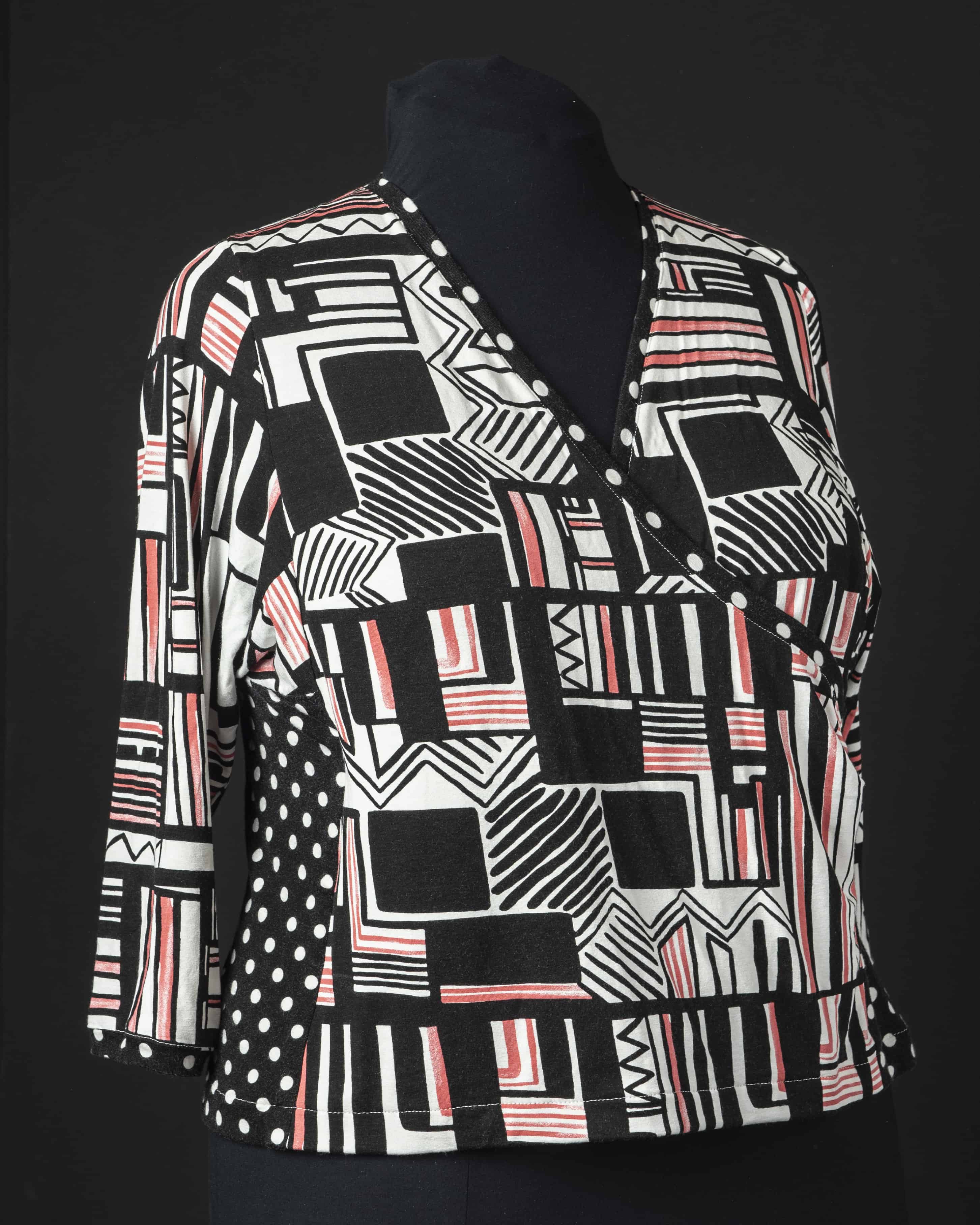 Coral is the Pantone color of the year.  We picked this fabric because it was both fun and on trend.  Do you recognize the print?  It is the same geometric as the collar and cuffs in the first top.  Here you see it in all its glory. I did not add a solid knit to this top because the polka dot print was the perfect finish.  It are used as the neck and sleeve bindings and the side panels.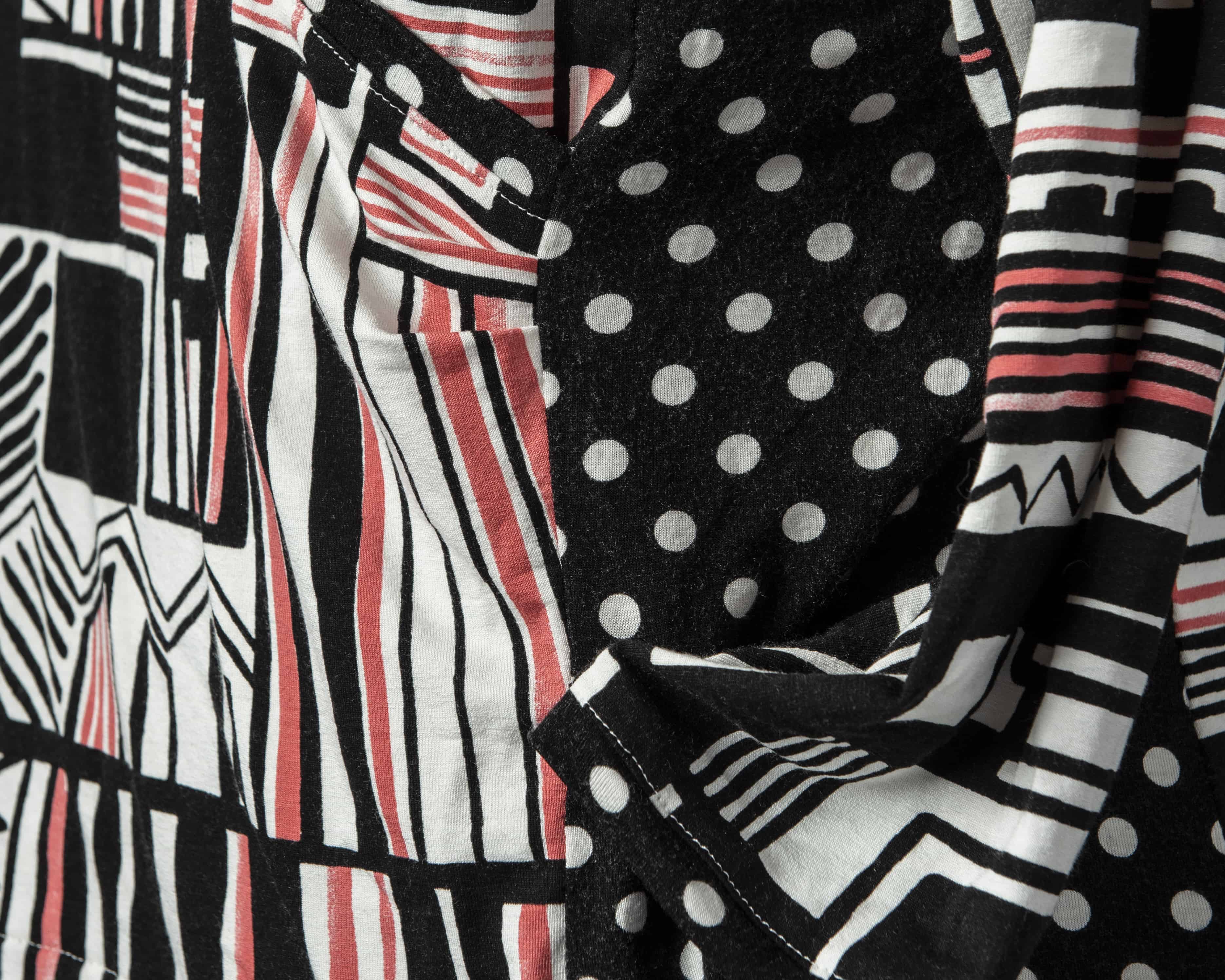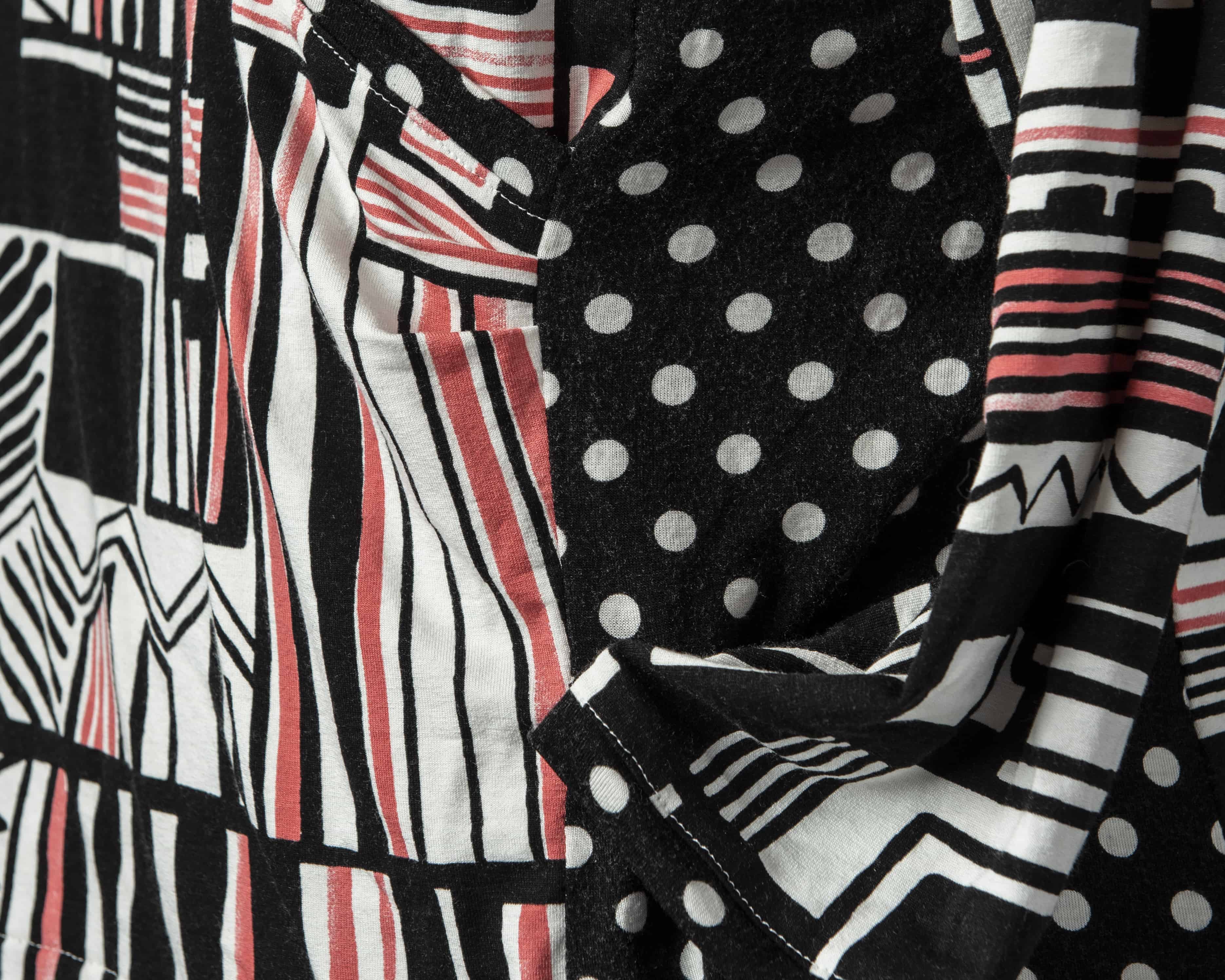 There is no easier way to get dressed than in a TRK top or tunic and a pair of Eureka! Pants.  So, start stitching them up using your well-fitting Tabula Rasa Knit Tee & Tunic pattern, combining fun fabrics and our design variations for a unique look.
We have put together a number of fun bundles this summer season including the coral geometric with the polka dots and a solid.  The large print group will also be available, but in shades of black, grey and ivory.  It is very striking. Can you imagine it as a fabulous top?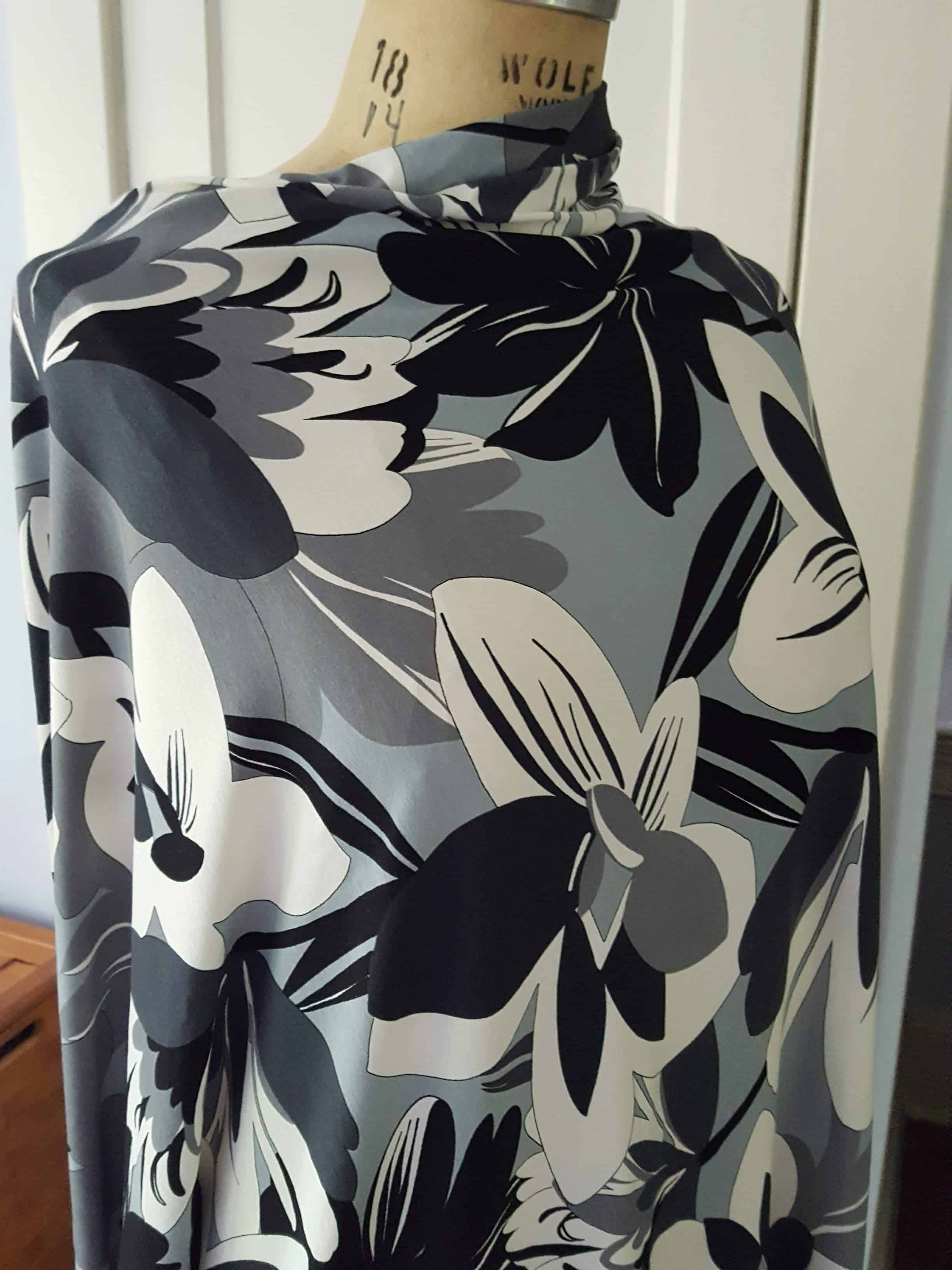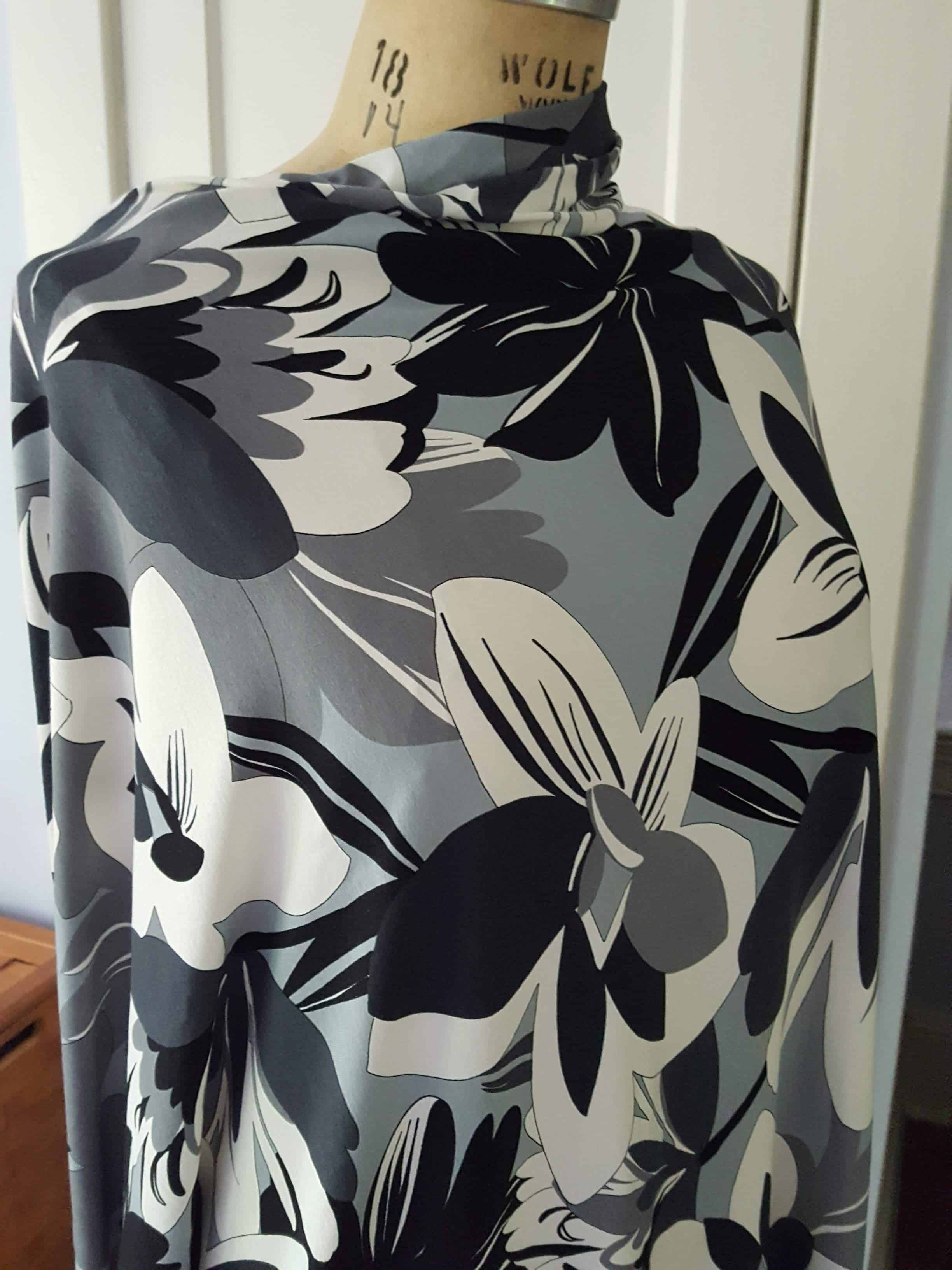 If you are a skilled stitcher of knit fabrics, you know how quickly you can stitch up these tops.  If you are nervous about sewing knits, join us at our Sew Successfully Retreat to begin your knit top journey.  Be inspired by our friend Glenda, a featured sewist in the blog.  She got the knit fabric bug at one of our retreats and went crazy.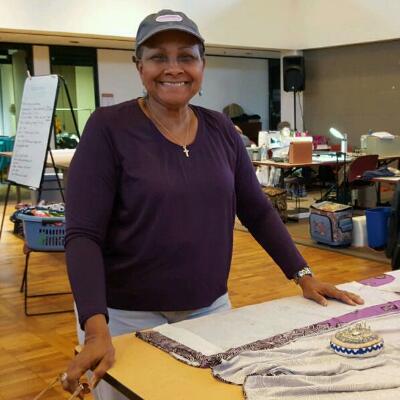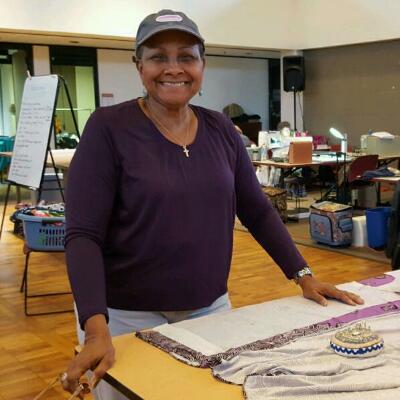 Happy Sewing RAE