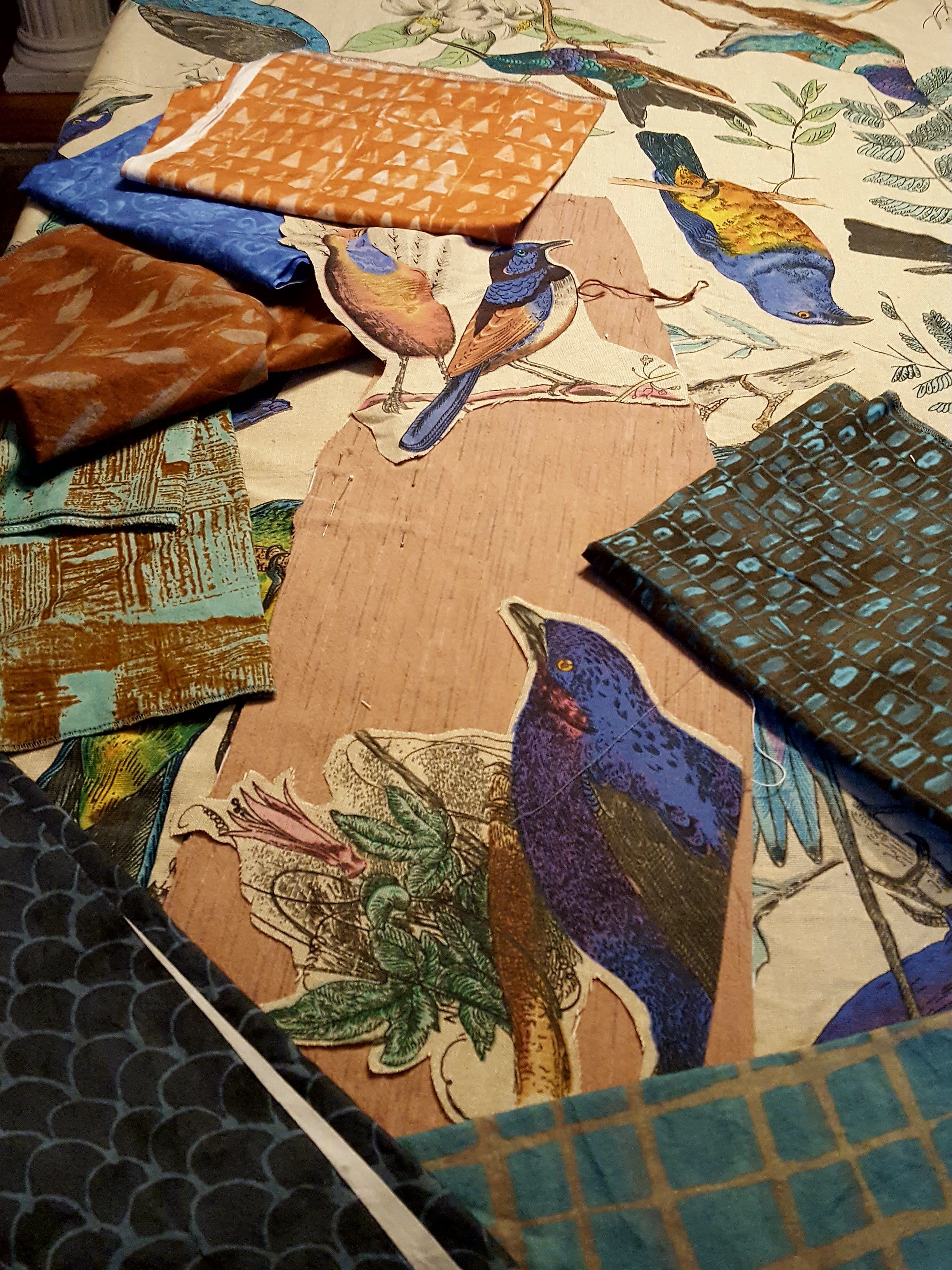 Our sewing and design muscles need to be stretched on occasion.  Often this task falls on the shoulders of a teacher at a special event, conference or workshop.  They introduce us to a new technique or style that expands our view of sewing possibilities.  They help us make our creations more interesting.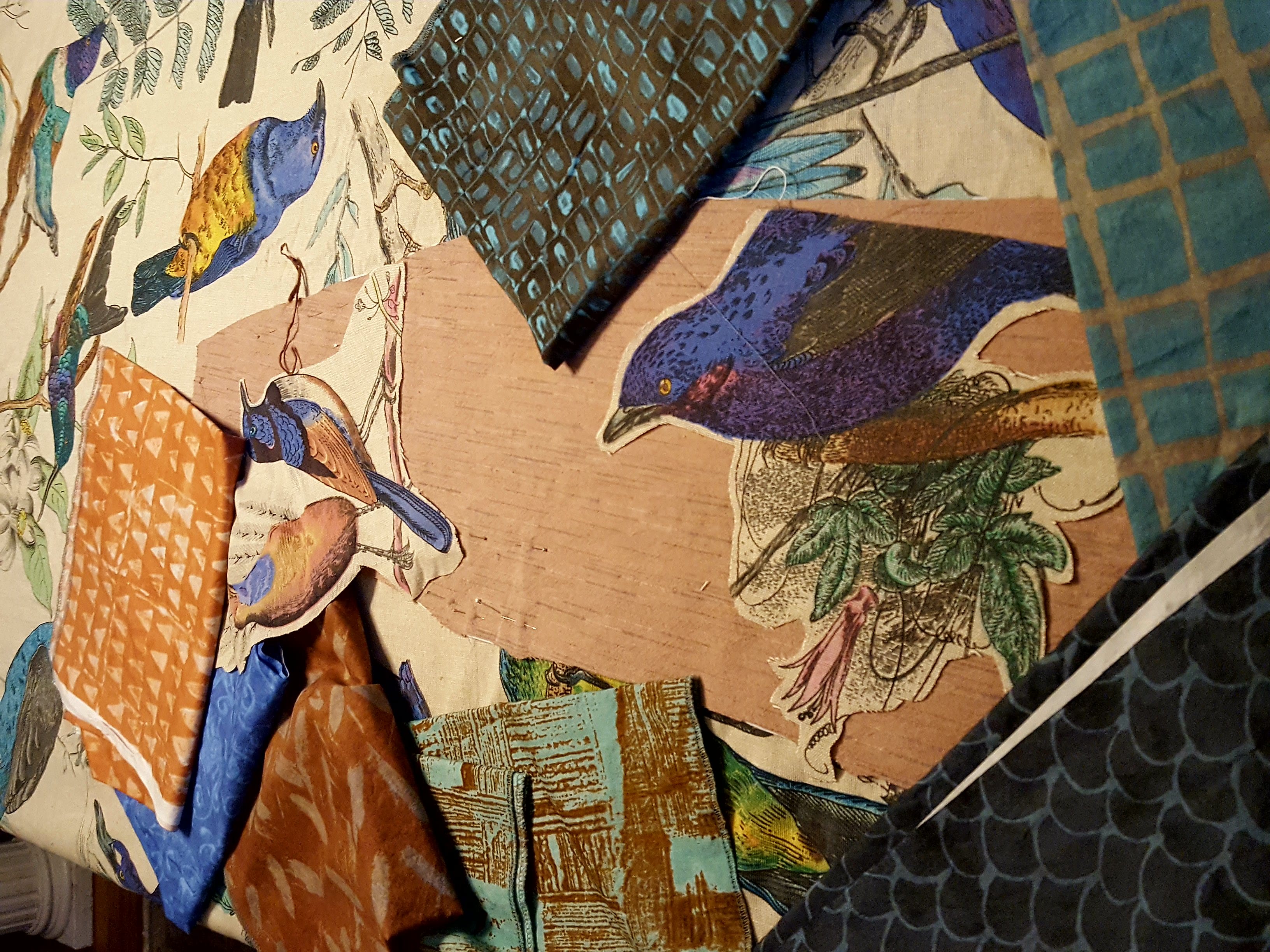 So it was when Mary Ray came to Baltimore years ago.  The local chapter of The Association of Sewing and Design Professionals (ASDP) engaged her to spend a day discussing piecing and quilting techniques for jackets.  I had followed her creative work in Threads Magazine and was quick to sign up for the lecture/trunk show.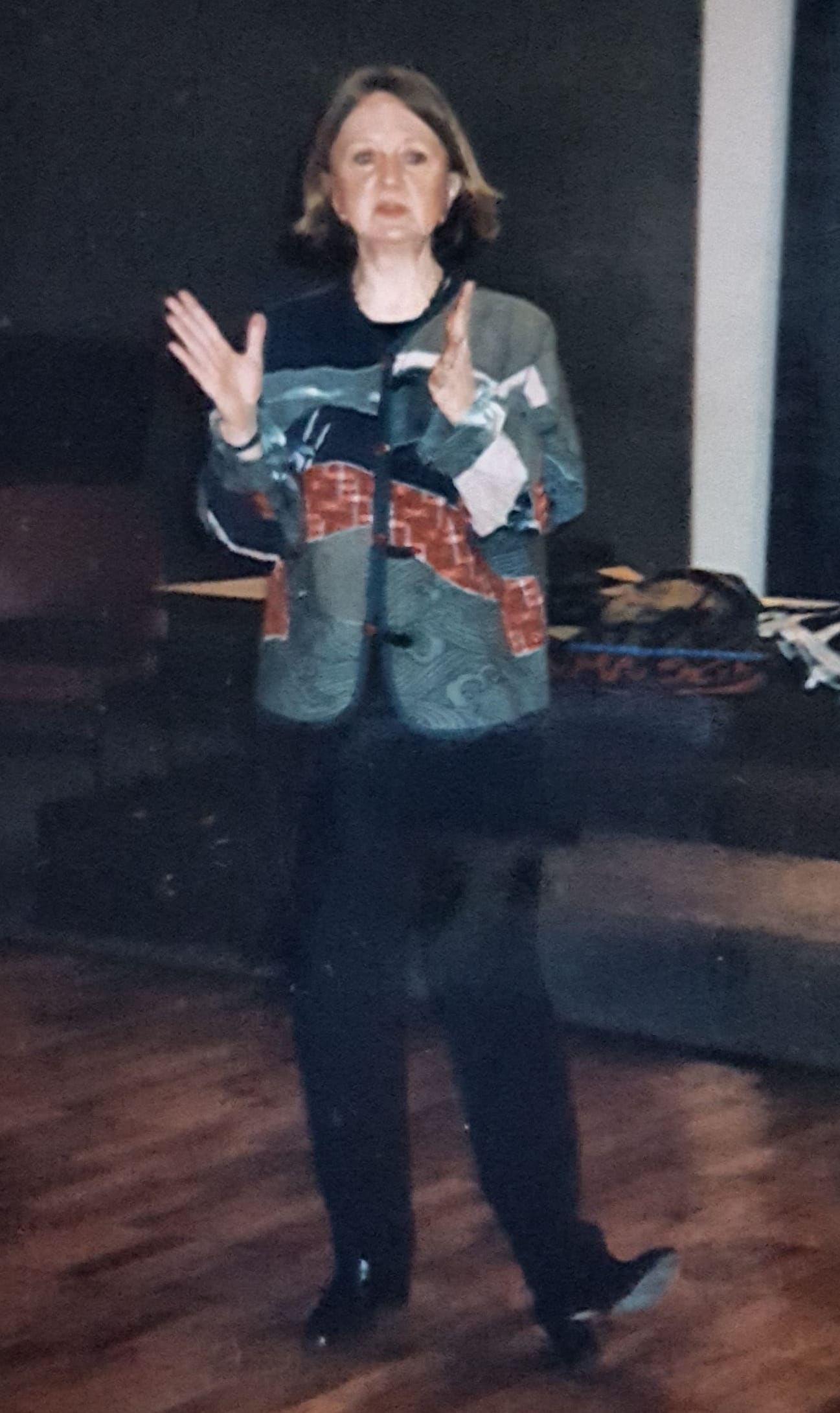 Her work inspired me to try some new techniques and explore quilting as a viable garment making technique.  She also recommended a fine book, Trust the Process by Shaun McNiff which still sits by my bed to reference when I am feeling stuck creatively or am preparing to teach on the creative process.  It turned out to be an important inspiration, helping me understand more clearly that creativity is as much a result of practice as it is of some magical vision.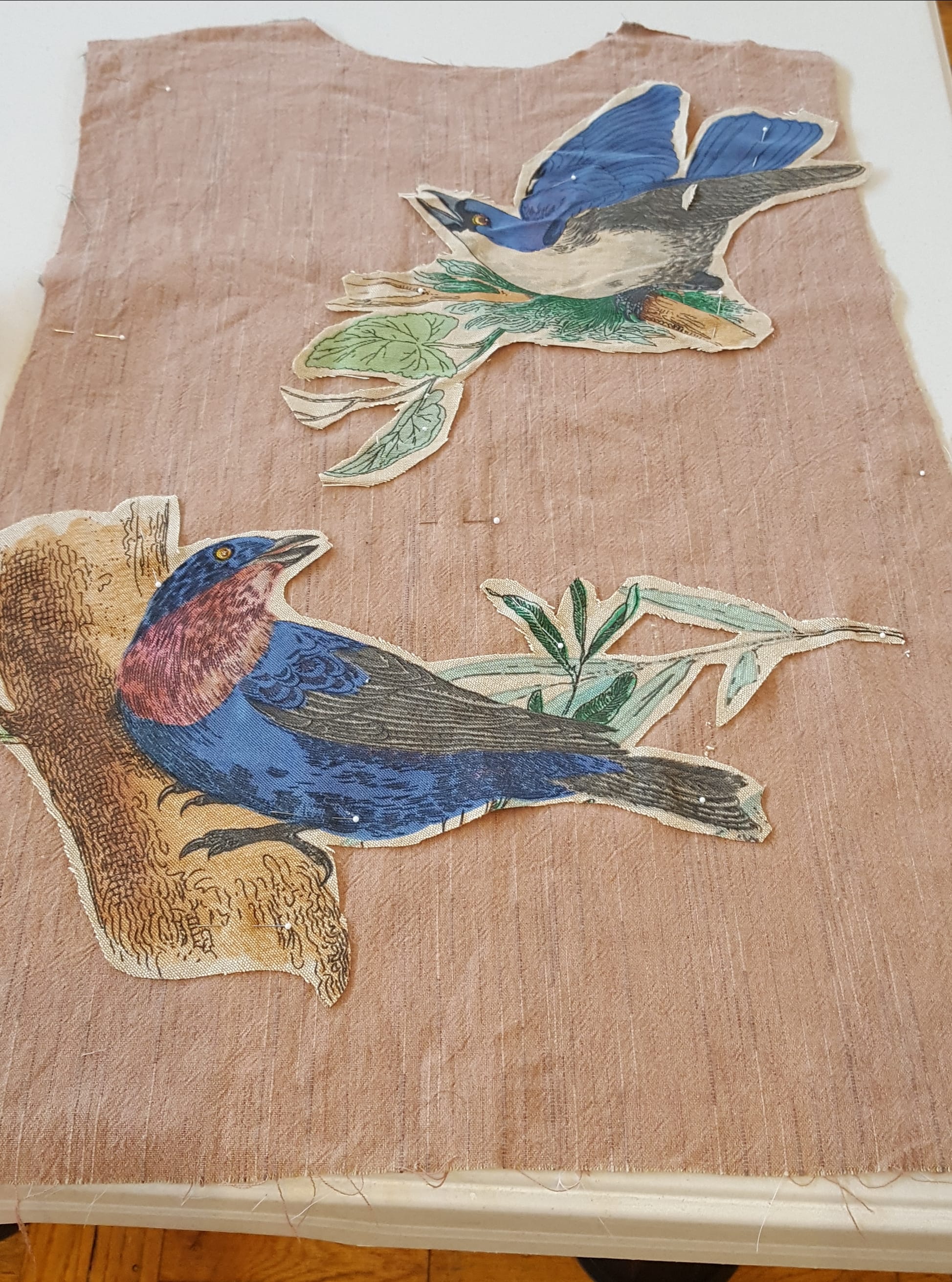 Now the best news, Mary Ray is coming back to Baltimore in March, again at the invitation of the Baltimore ASDP Chapter.  This event will include a Trunk Show on Friday night March 15 and a workshop on Scrap Lace on Saturday March 16.   Both events will be at the centrally located Woodbrook Baptist Church.  What a great opportunity to see and experiment with new creative sewing ideas!  I am certain that Mary's ideas and samples will influence all your sewing adventures.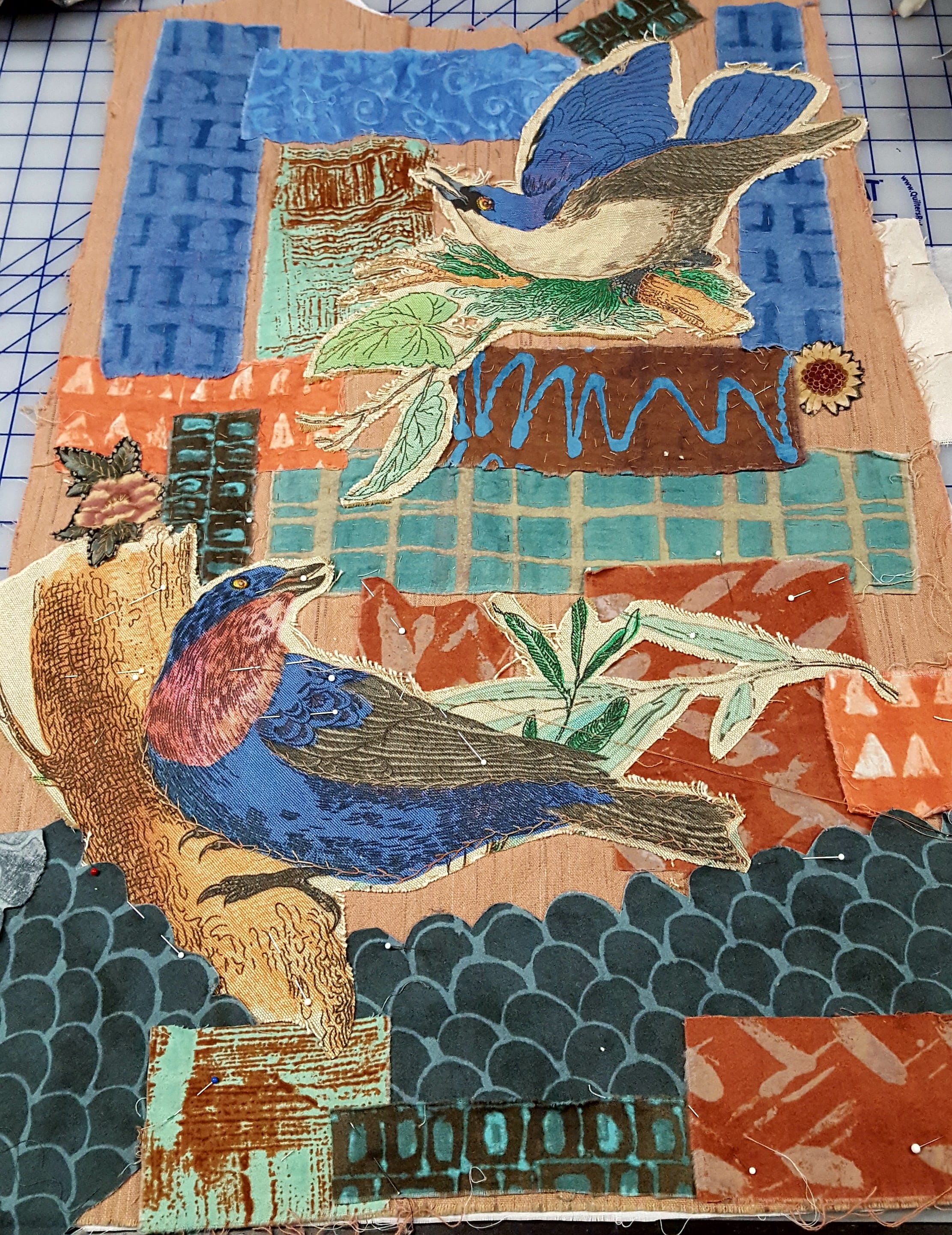 Her 2018 article in Threads magazine on Japanese Boro Style inspired Carrie and I to begin our Boro Tabula Rasa Jacket projects. See Carrie's progress in her  post, Boro Report.  She is further along than I am, but I am making slow but steady progress.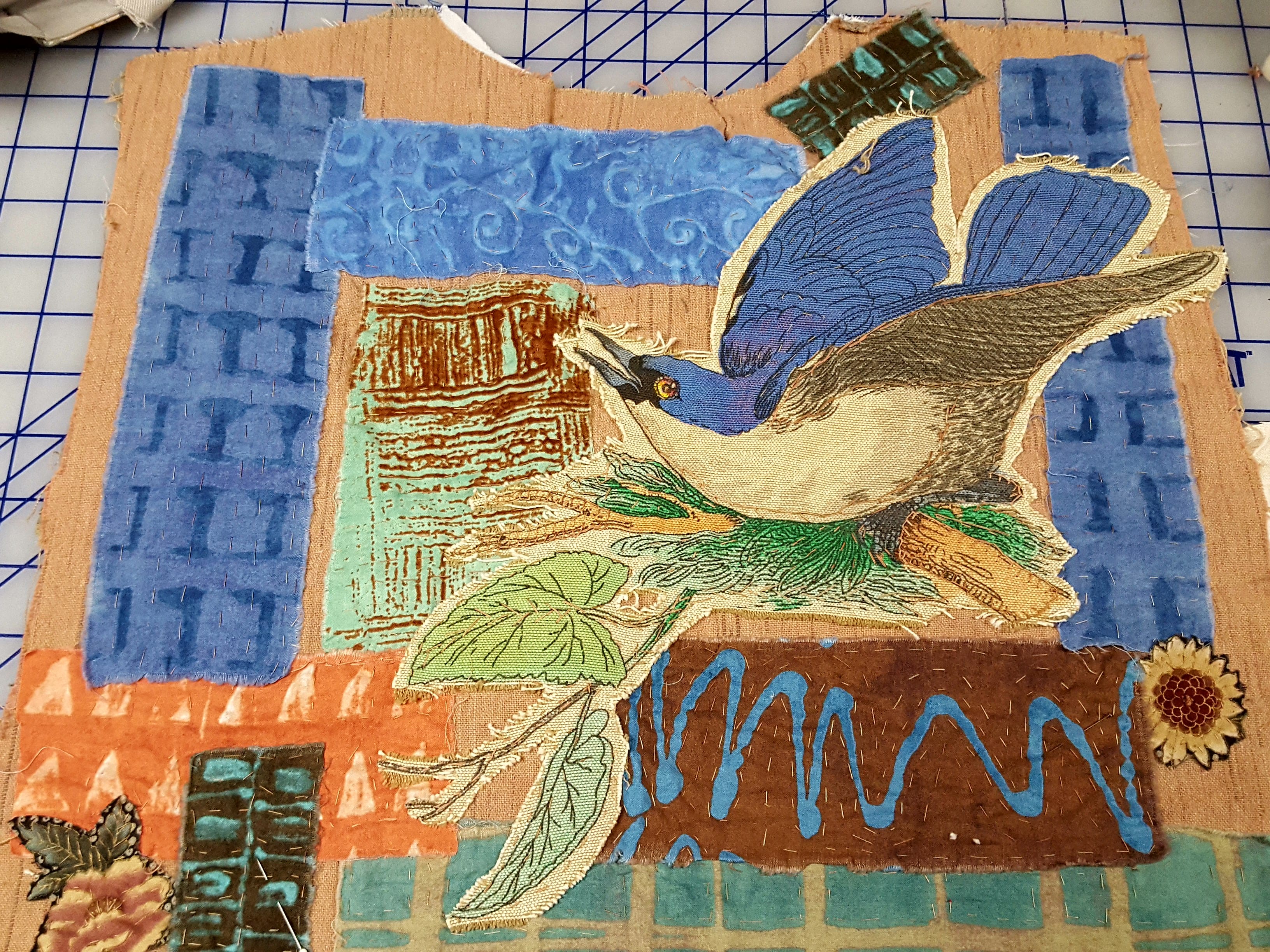 Make March your inspiration month by coming to Mary's workshop and then attending the Sew Successfully Retreat to test out your ideas with your Fit for Art Patterns.  I will have my Boro jacket there, hopefully a little further along so you can see my progress.
If you are considering a quilted TRJ as a spring project, say a little thank you to Mary Ray who opened up my eyes to the possibilities of quilting jackets.  In my search to find a pattern to move my vision forward, the Tabula Rasa Jacket was born.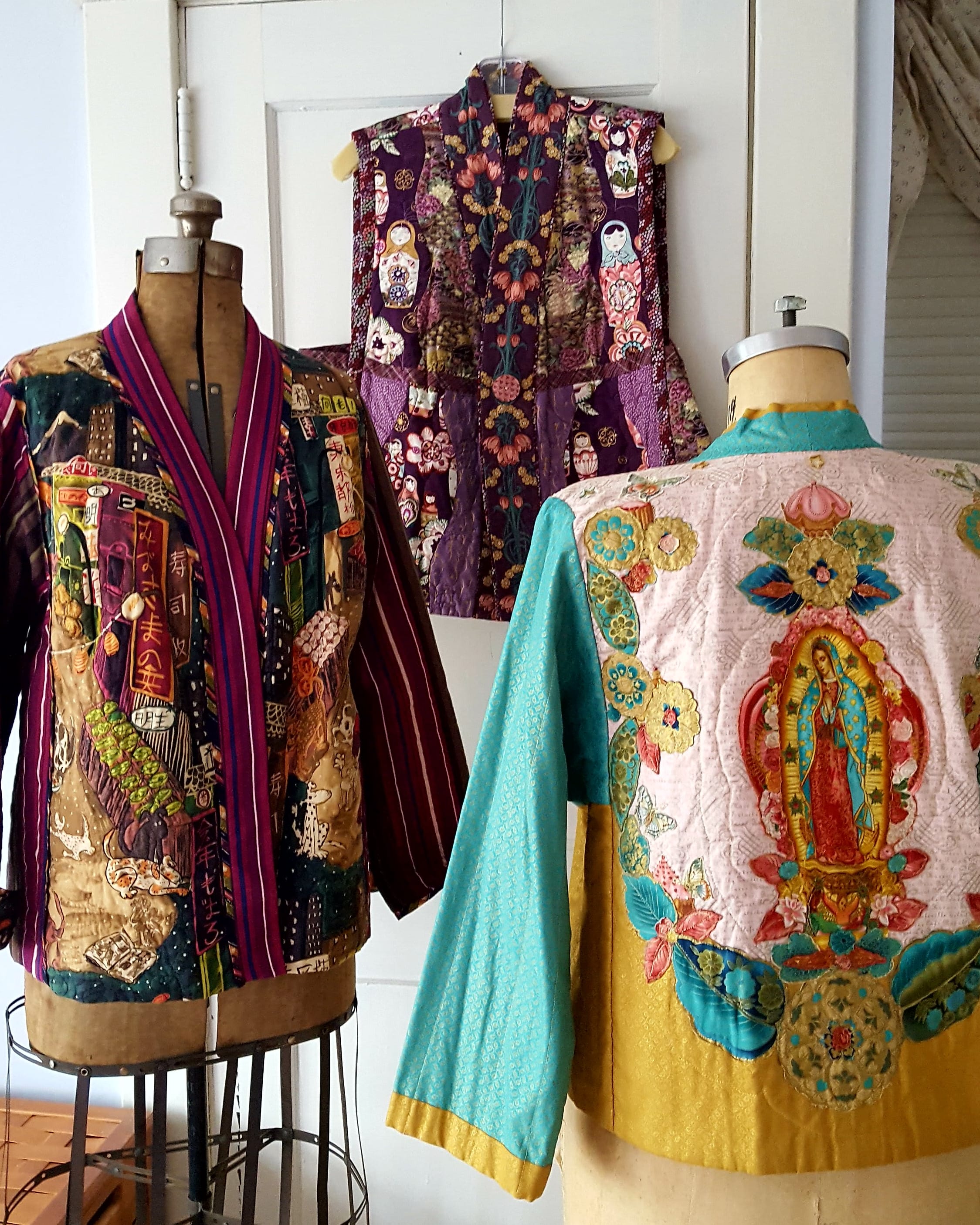 What teachers have influenced your work?  Share your experiences here with the #sewsuccessfully  #fitforartpatterns community.  As we reflect on fine and inspiring sewing teachers, pause to remember Cynthia Guffey who died recently.  She was a pioneer in bringing fine sewing techniques to the sewing Expo floor and her energetic persona will be missed.
Happy  Sewing, RAE