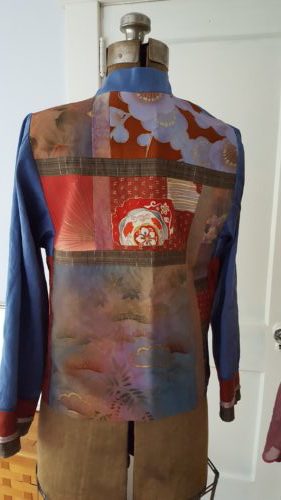 When designing and constructing jackets that will illustrate a magazine article, there is a certain level of anxiety that accompanies the project.  Most of my days in the studio are spent designing and testing new patterns or sewing up new clothes to hang in the booth and write about on the blog.  This is most enjoyable.  But, when you add to the task the expectation that the garment will be featured in a magazine and worn on a model who is not available for fittings, my stress level rises.
Such was the situation I found myself in this past May with a looming due date for Tabula Rasa Jacket (TRJ) samples that would illustrate a soft piecing article for Threads Magazine.  I had blocked out a couple weeks on my calendar to focus on the 3 different jackets and the accompanying step out samples.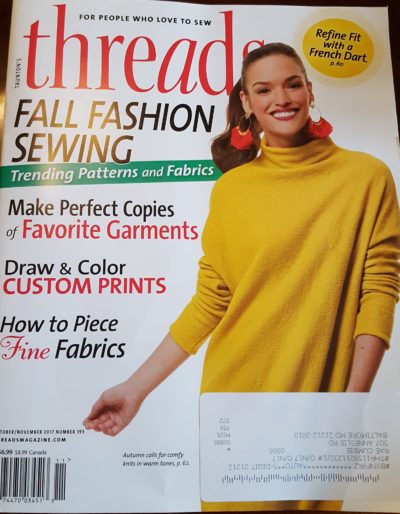 The materials had been gathered during our travels in the spring and they were so beautiful.  Some of my favorite fabric vendors helped me put together each fabric collection.  Special thanks to Laura Murray Designs, June Colburn, and Susan McCauley of Mekong River Textiles for their contributions and eye for color and texture.  The pressure escalated because I wanted to honor the materials in a beautiful way.
Each technique was tried and true.  You can read about foundation piecing and see the "Blue Geisha Jacket" and the cotton jacket "Inspired by Ruth" in previous blog posts.  Sashing and strip piecing jackets has been in my repertoire for many years, and yet the pressure mounted.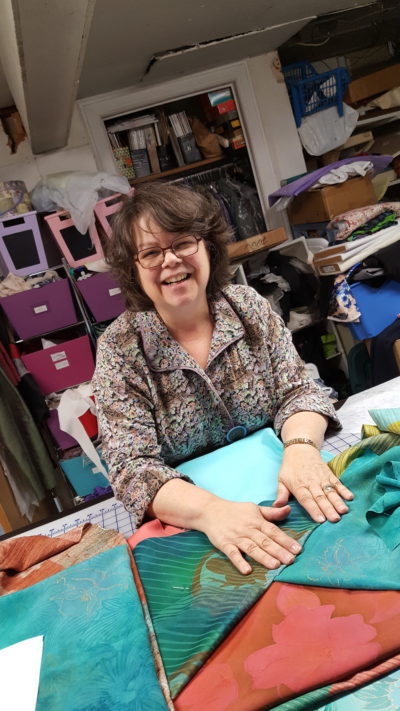 Carrie was on vacation so I called upon my colleague Edye, who offered opinions, advice and photography.  She shot this photo as I fiddled with the design of the green jacket.  Once the designs were finalized I started sewing.  The sewing always feels like a relief after the indecision of the design process.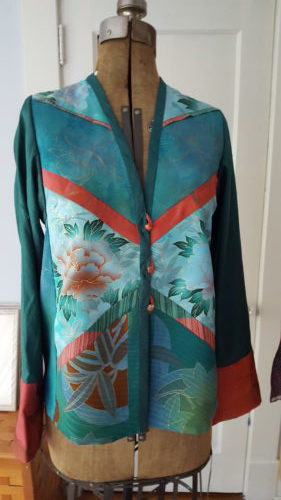 Once the jackets were complete, I photographed them, wrapped them in tissue with descriptions taped to each package, and sent them off to Threads.  Make sure you check out this current fashion packed fall issue to see the lovely model and the colorful jackets.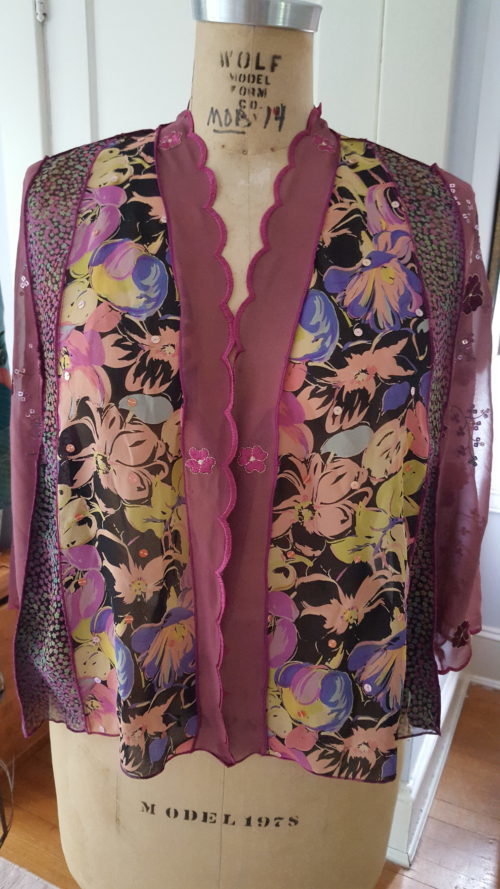 I confess that I once forgot to photograph a jacket sample that had taken a couple weeks to complete for a Sew News article.  The box, with the jacket and sample step outs was shipped to Sew News, but the box got lost.  It was missing for several weeks.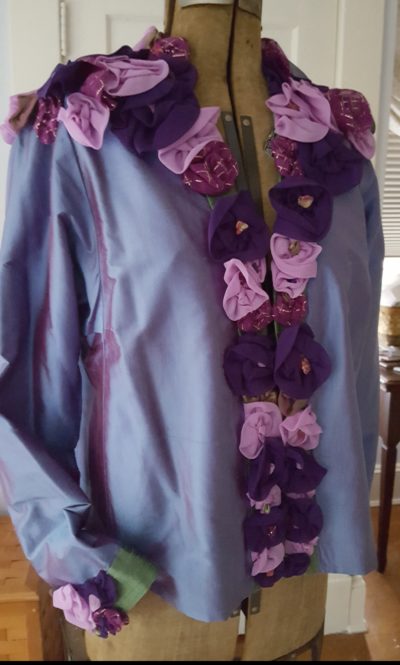 Those were tense and worrisome weeks and I did not even have a photo for the shipper to track the contents.  It all turned out ok, but I learned how important it is to make a record of my work.
The gals who were at our Summer's End Sew-In last Friday got to see these samples up close and personal.  We will have them on display in our booth at the Original Sewing and Quilt Expos in Schaumburg and Fredericksburg, so please stop by to see the details yourself.
Threads did a wonderful job editing and laying out the article so you can learn from these jackets and their technique samples.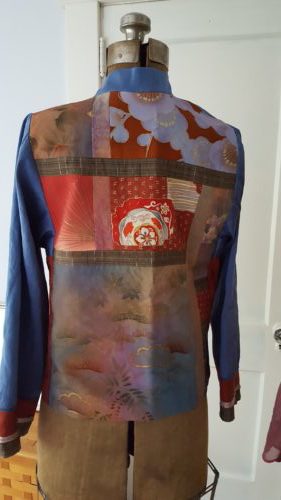 There is also a nice web extra on Intriguing Details for Pieced Garments.  Hopefully it will inspire you to stitch up some of your stash into a TRJ.  Don't forget, it will be a little stressful trying something new, but I cannot wait to see the softly pieced TRJs you create.
Happy Sewing, RAE