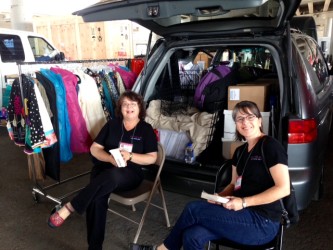 We send our best wishes for a productive and fulfilling year in 2016!  With the new year just around the corner, we've been looking back at Fit for Art in 2015 and making plans for 2016.  It is rewarding to realize that we really did accomplish much, although it did not always feel like it day-to-day, so please indulge us in this review of the year's highlights.
Expos and sewing shows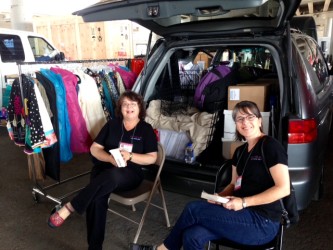 Original Sewing & Quilt Expos in Lakeland FL and Atlanta GA for the first time
OSQEs in Cleveland OH and Fredericksburg VA
International Quilt Festival in Houston TX for the first time
American Sewing Expo in Novi, MI for the 5th year running
Rae scouted out a biennial quilt show that is held in Biarritz, France
Teaching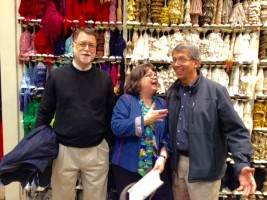 Trunk shows and workshops for several local ASG chapters including: Queens NY, Richmond VA, Raleigh NC, Lansing MI, and St. Louis MO.
Rae was saddened to learn that this would be her last year of teaching at the Mannings Weaving School in PA as the owners are retiring at the end of 2015. The Mannings was the first place Rae began teaching wearable art jackets many years ago, and was the inspiration for creating the Tabula Rasa Jacket pattern.
Professional Development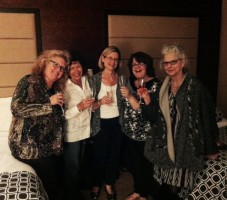 Annual conference of the Association of Sewing and Design Professionals in Minneapolis MN.
Rae was instrumental in establishing the ASDP Charitable Foundation with the mission of supporting students pursuing education in sewing and design and educators teaching the next generation of sewing and design professionals. You can learn more about the foundation and/or make a contribution at http://www.sewingprofessionals.org/asdp-charitable-foundation-giving-page.
Product Development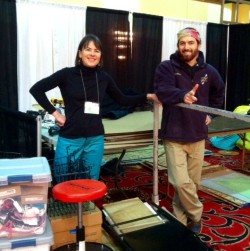 Published new pattern, Sporty Details for Eureka! Pants that Fit
Developed the first set of variations for the Tabula Rasa Knit Tee & Tunic, which will be out soon
Created fabric bundles for the Tabula Rasa Knit Jacket or Tee
Introduced the second in a series of specialty quilted jacket instructions, for the "Flower Garden, a reversible Tabula Rasa Jacket"
Video Presence
Rae made several new videos that you can see at the links below:
Coming in 2016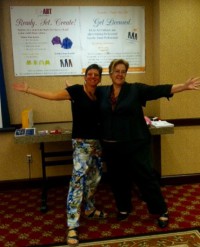 Holding our third Licensing Seminar for Eureka! Pants Professionals.
Planning the first of many Sew! Let's Get Dressed retreats.
Introducing new patterns including Wide Neckline Variations for the Tabula Rasa Knit Tee & Tunic and a variation for the Tabula Rasa Jacket which will feature a zip-front raincoat and other outerwear designs. We can't wait to play with some fun new laminated fabric we've found for you!
Returning to several spring and fall sewing expos, as well as the ASG annual conference in Indianapolis, IN.
Seeing a collection of Rae's Thread Challenge garment entries on exhibit at several of the Original Sewing & Quilt Expos.
Publishing the Tabula Rasa Jacket pattern instructions in a French translation.
As we count our blessings, we put you – our sewing friends and colleagues – at the top of the list.  Thanks for all of your support!  We look forward to seeing you in 2016 and sharing many sewing adventures together.
With gratitude, Carrie and Rae