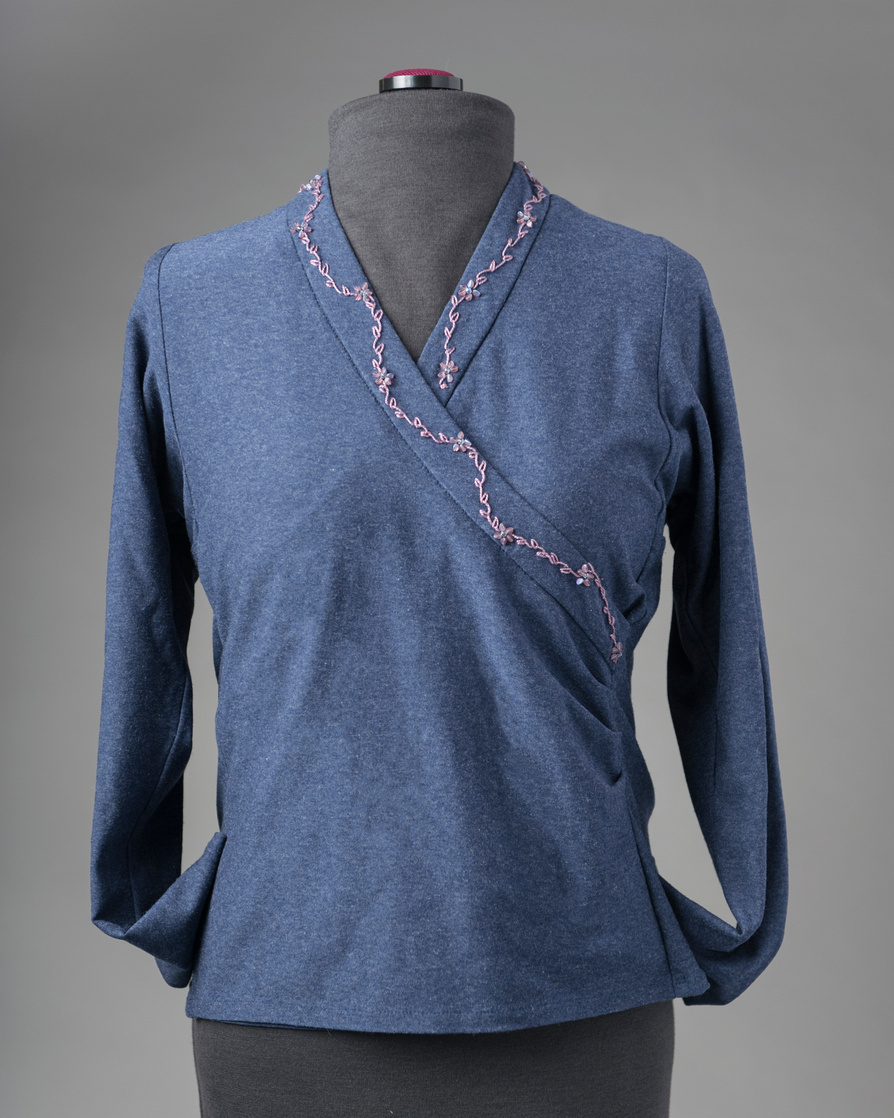 Carrie made this Shaped Band Surplice top from Clever Crossing Variations for Tabula Rasa Knits out of a heather blue rayon knit blend.  Of course she couldn't just leave it in one solid color, so she hand embroidered and beaded the shaped band before sewing it onto the top.  Carrie used cotton embroidery thread for the leaf chain and small glass beads to create the flowers.  A couple of pointers learned from making this top:
This was a heavier knit and it turned out to be a bit too bulky in the seams of the shaped band, so we'd stick to lighter knits for future bands.
Don't continue the embellishment on the portion of the left front band that passes under the right front; it showed through as bumps along the bust line!