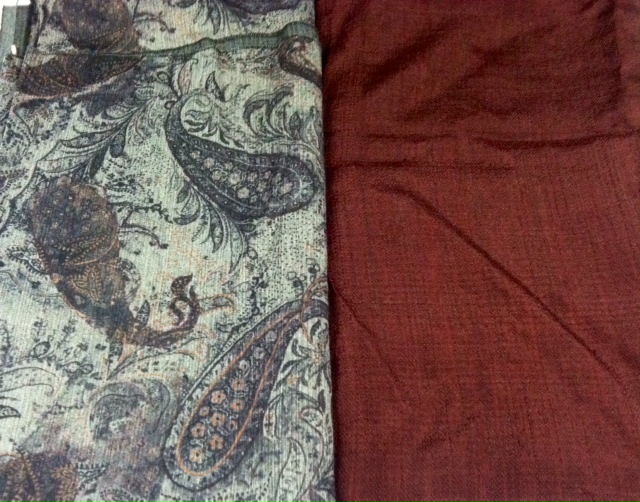 Our wardrobe choices change as the seasons change.  I find that in changing my wardrobe from spring/ summer to fall/winter most of my focus is on the pants which anchor my outfits.
Now that I have pants that fit, it seems I don't want to wear anything else.  So, my fall dilemma this year was that my Eureka! Pants don't fit perfectly anymore.  It's not the fault of the fabric or the pattern, but rather to changes in my aging body.  What an appropriate topic in this week of my birthday.
Over the last few years I have tried to be mindful about my diet which has led to a slow weight loss.  While it is not really that noticeable, it means that my body has shifted, shrinking a little in the seat and thigh area and filling out in the back waist.
Quick alterations to my summer pants released the back waist and reduced the legs and crotch at the inseam.  These changes got me through the season but an adjusted pants pattern was greatly needed.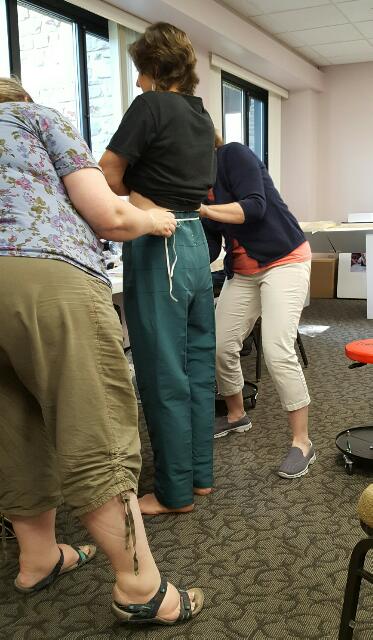 At our pants licensing class in September, students worked together to find my new Eureka! Size.  Just like you, I made a mock up – lining the new pants with chalk to check the fit.  Our licensed Eureka! Pants Professional Edye Sanford assisted me in reading the lines on the new pants and pinning out changes to tweak the mock up pants.  After making the changes I began wearing the pants around the studio while working.  In the wearing, I decided the waist band needed to be dropped a ½ inch in the center front, eased to ¼" at the side seams and to nothing at the back darts.  The side seams also needed to be reduced through the low hip and thigh area.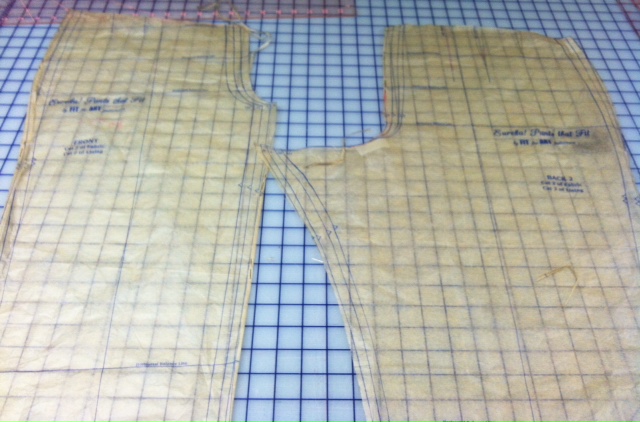 I made the pattern adjustments and cut out 2 new pairs of pants to take with me to Vancouver for the ASDP meeting and subsequent vacation days.  The red/brown suiting fabric from Fabric Place and the denim paisley from Style Maker Fabric both match several jackets and tops already in my wardrobe.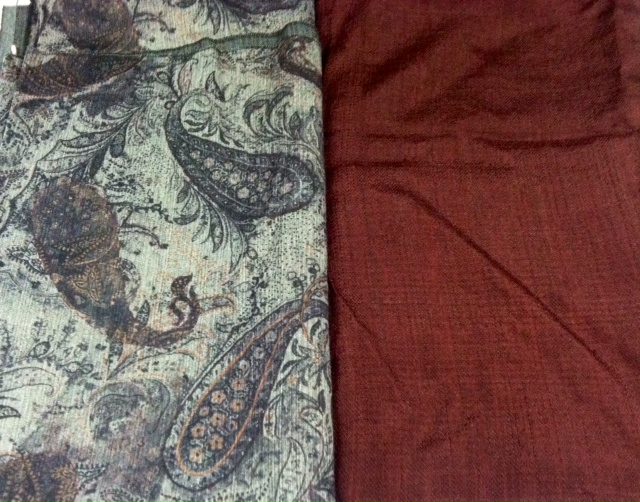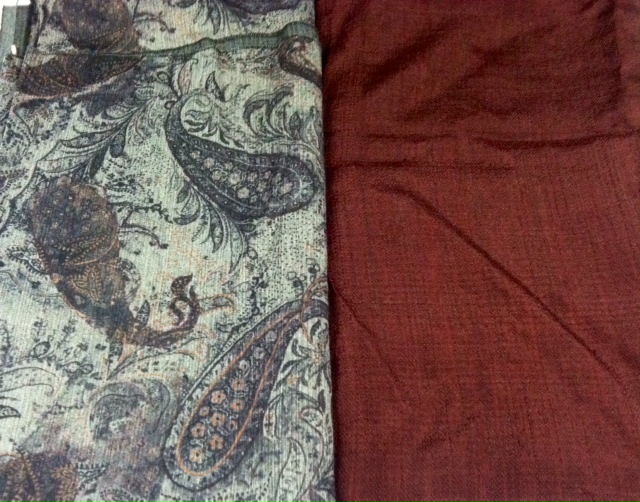 If you follow a number of sewing bloggers you know they are all chattering about wardrobe planning this time of year.  Pants are such an integral part of the modern woman's wardrobe.  Spending time developing and tweaking your Eureka! Pattern is a wise use of time.  Then the cutting and sewing of pants that extend your wardrobe becomes an easy exercise.
Check out Facebook this week to see sights from our trip to Vancouver for both work and play.  You might see Carrie wearing her new shirt and reversible raincoat from our Rain or Shine Variations for the Tabula Rasa Jacket and me sporting my new Eureka! Pants.
Happy Sewing,  RAE