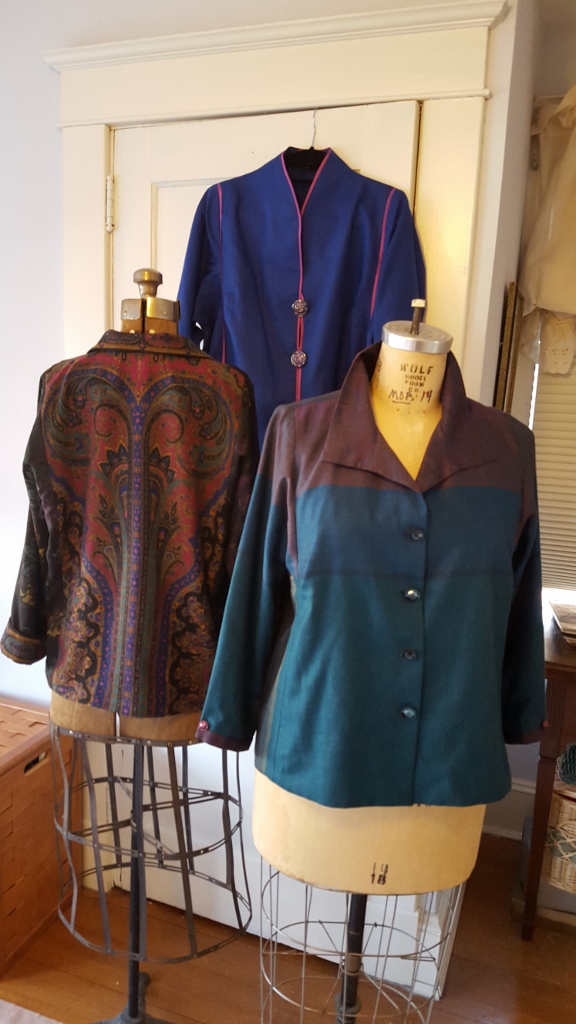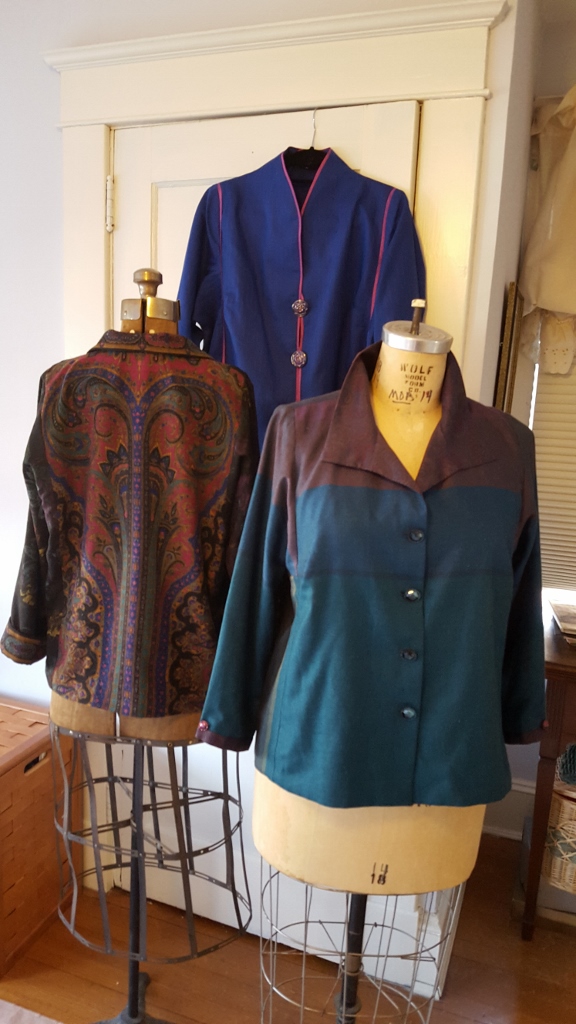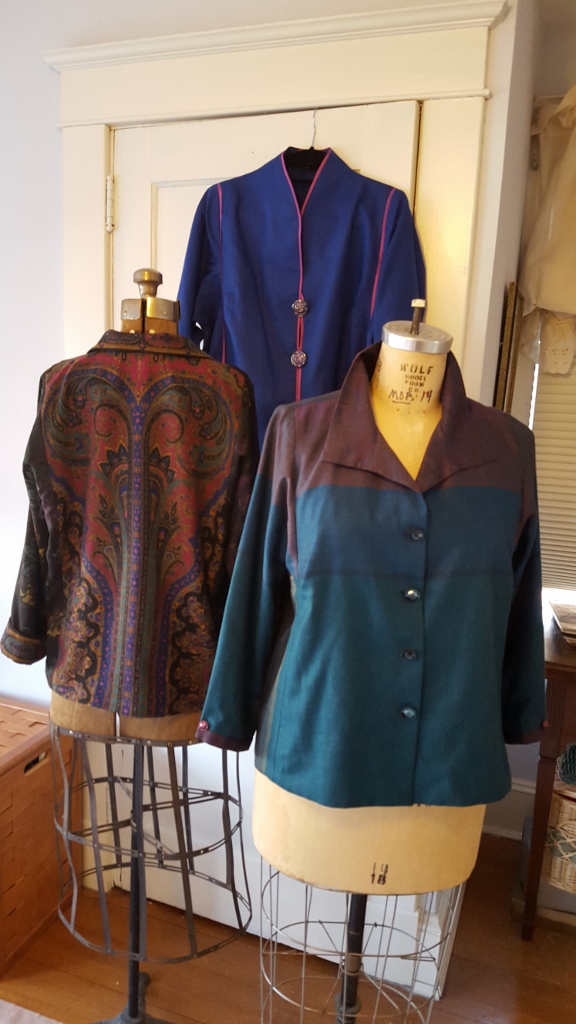 Sewing warm and cozy shirts was one of my 2016 goals and I am happy to report I have 3 finished. There is something so simple about a shirt that fits, you just put it on and head off for your day. I have watched my husband do this for years.  In the summer his shirts are gauzy or linen, in winter wool blends and fine wale corduroy and in spring and fall, classic cotton.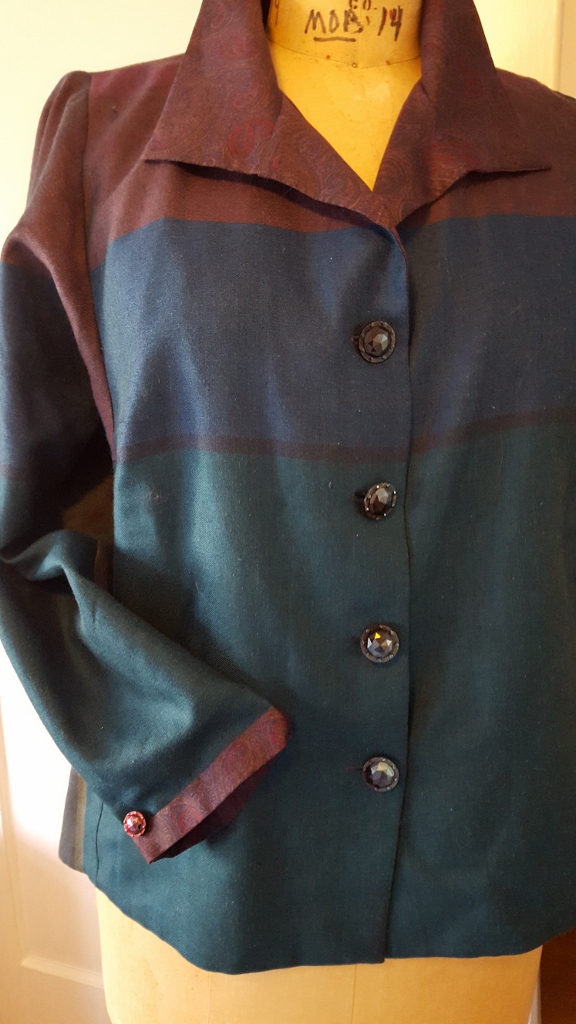 Now that I have developed my pattern for a Tabula Rasa Jacket(TRJ)  with the Shirt Variations I can be sure the new shirts I make won't stress across my bust line or rumple in the small of my back.  So here is a quick overview these three shirts.
This cotton blend plaid was woven with all my favorite colors and matches almost everything in my wardrobe.  I bought plenty, 3 yards, so I could fool around with the placement of the colors.  It coordinated wonderfully with a fine cotton paisley left over from a previous project.  Instead of making facing finishes, I simply lined the body ( fronts, back, and sides) of the shirt with cotton.  It gives the shirt a little more weight and warmth and looks terrific peaking out at the neck.  I used the paisley for the collar and sleeve cuff too.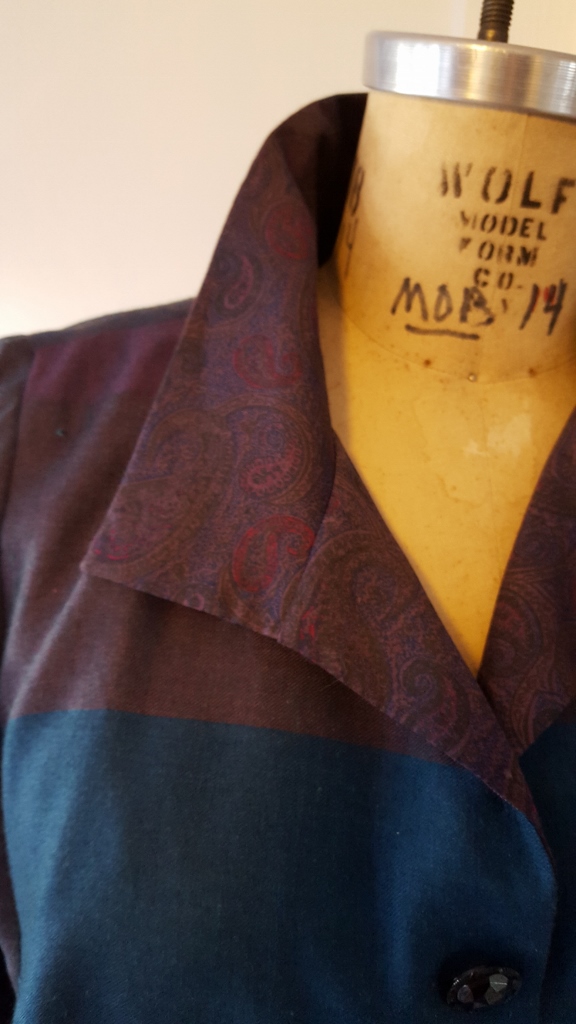 The buttons were in my stash.  Because I had a limited number they are a different color on the cuff, but I think that is fun.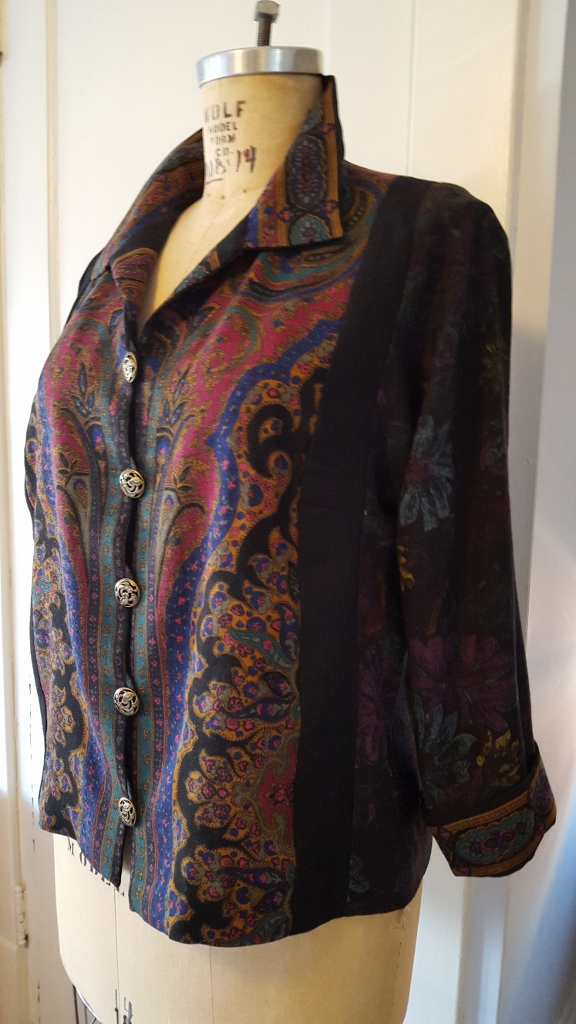 My next winter shirt adventure was to use a lovely wool with an oriental carpet pattern that a student gifted to me several years ago.  I only had two narrow repeats so this fabulous fabric so it had to be placed carefully.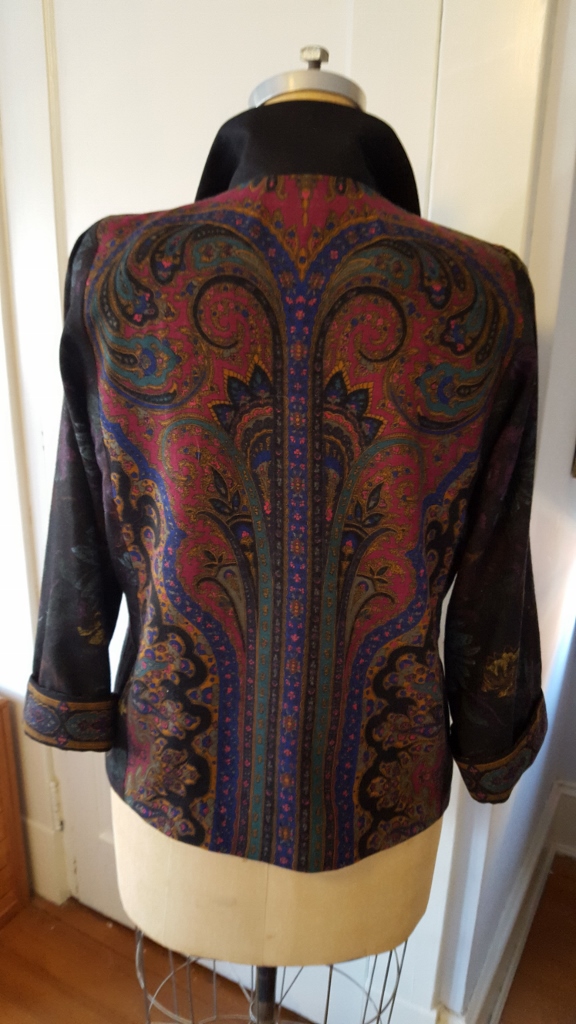 I added coordinating fabrics that included a woven black silk and a wool challis print.  The wool challis is used on its wrong side, which matched perfectly.  I washed everything in cold water first so the shirt could be washed in the future.  Notice the center front placement of the buttons and loops.  This worked best to accommodate the complex pattern of the fabric.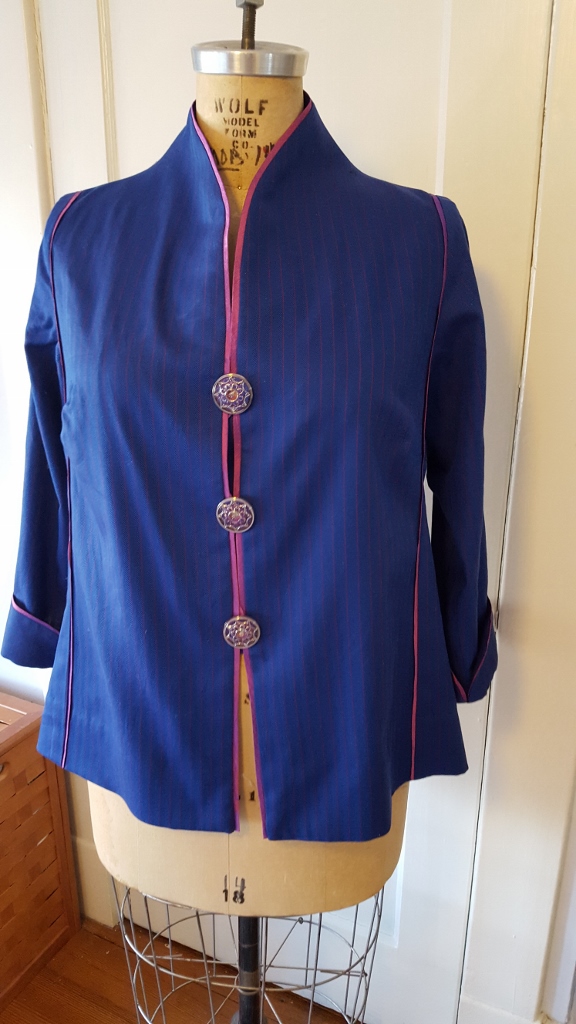 This bright blue silk twill shirt, edged in cross-woven silk will gracefully take me from winter to spring.  It, like the wool shirt, features a center closing that will be featured in our next TRJ pattern variation.  It offers great support for large buttons and these beautiful buttons were certainly worth featuring.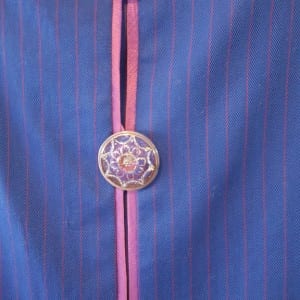 The fabric came from our friends at The Wool House who always have lovely shirting in their booths at sewing shows around the country.  We are looking forward to seeing them at the spring Original Sewing and Quilt Expo's (OSQE).
If you are planning on attending an OSQE sign up for my new class Shirt Style.  You will get to see all these shirts and more up close and learn about the interfacings that keep them looking neat.
Did you make any shirts this winter?  What fabrics did you use?  I am thinking about putting a patch pocket on the blue shirt with the pink trim.  What do you think?  I am heading off to my pocket inspiration Pinterest page for inspiration.
Happy Sewing, RAE
PS, I have a new phone and the sometimes phone photos do funny things in the e-mail version of this post.  If yours are wonky, visit www.fitforartpatterns.com to read it in perfect order.