American Sewing Guild Annual Conference
July 27, 2017

-

July 30, 2017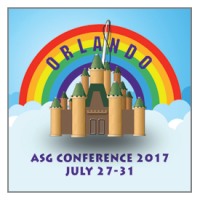 We look forward to seeing our ASG friends from all over the US at the annual conference in July 2017!  We will have a booth in the Exhibit Hall with lots of great sample garments, all of our patterns, and fabulous knit fabric bundles.  We will be scheduling Eureka! Pants that Fit fittings with Rae Cumbie, Sarah Veblen, and other Licensed Eureka! Pants Professionals; make your appointment early (fee due with reservation) in the show as times will be limited!  Rae and Sarah are also teaching several classes at the conference; register for classes on the ASG website.
Rae's Classes
Tabula Rasa Tee, Friday 7/28  8:00 a.m. – 5:00 p.m.
Knit Knowledge, Sunday 7/30  2:00 – 4:00 p.m.
Exhibit Hall Hours
| | |
| --- | --- |
| Thursday, July 27 | 7:00 pm-9:30 pm |
| Friday, July 28 | 1:00 pm-7:00 pm |
| Saturday, July 29 | 9:00 am-6:00 pm |
| Sunday, July 30 | 9:00 am -5:00 pm |