American Sewing Guild Annual Conference
August 1, 2019

-

August 4, 2019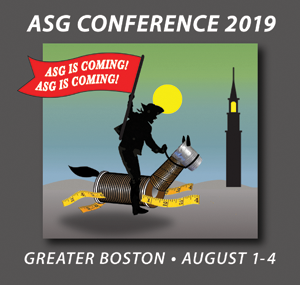 We are looking forward to another great educational conference with the American Sewing Guild in 2019!  We will of course have a booth in the Exhibit Hall where you can purchase all of our patterns, fabric bundles and interfacings, and more, and be fitted for our patterns.  Rae is teaching several great classes at conference.  Visit the ASG website for details and to register; do it soon before the classes fill up!
Exhibit Hall Hours
Friday Preview 7:00 – 9:30 p.m.
Saturday 1:00 – 7:00 p.m.
Sunday 11:00 a.m. – 5:00 p.m.
Rae's Classes
Surface Design Fun  Thursday 8:15 a.m. – 4:00 p.m.
Knit Embellishment  Friday 2:00 – 5:00 p.m.
Your Pants, Your Fit  Saturday 8:15 a.m. – 12:00 noon
Fashion Knit Know How  Sunday 8:15 – 10:15 a.m.